Are you soon to be married and on the hunt for the perfect honeymoon destination? Have you dreamed of visiting Greece on your honeymoon but want to know where the best places are to visit?
When you are looking for the perfect destination to spend your honeymoon, it can be overwhelming. you have so many options in front of you and are left wondering where is best. Choosing the right destination can be a make or break decision.
This blog post will outline some of the most popular destinations for couples on their honeymoon. Greece has always been a tourist destination for honeymooners. From Santorini to Crete, many places will make your honeymoon perfect. Continue reading to find out more.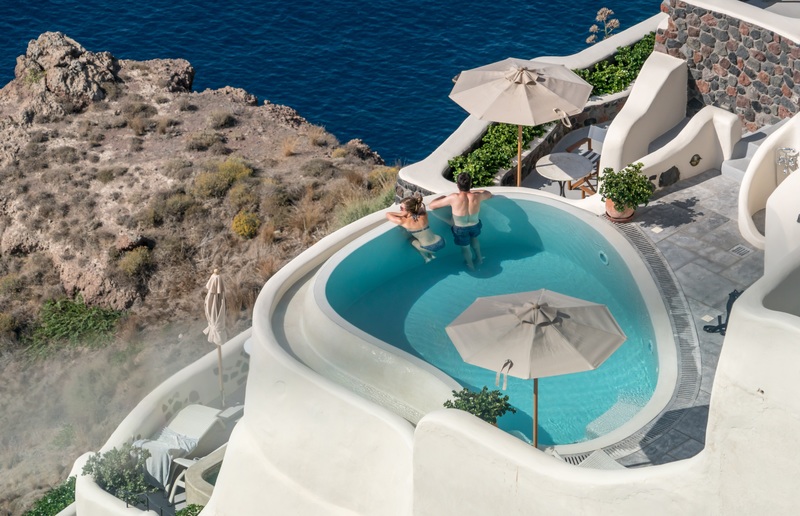 Athens
When it comes to visiting Greece, whether it's for a honeymoon or just in general, the first place that people typically think to visit in Athens. Athens is the capital city of Greece so there is no wonder why people want to spend their vacations and honeymoons here.
Despite it being one of the busiest places in all of Greece, it is also one of the best places to visit for a romantic getaway. Here you can spend your time touring some of the most beautiful Greek architecture and even learn more about ancient Greek mythology.
On top of all of this, you can spend your evening looking over the city lights and the ocean while dining on some of Greece's finest cuisine, while spending your days laying out on the beaches, soaking up the sun. There are many ferries to choose from when traveling from Athens to other Greek islands. If you're up for a shorter trip, you can go on a ferry ride to Agistri – all you need to do is book your ticket via Let's Ferry. Agistri is a tiny island that offers a low-budget escape from everyday stress, which makes it a great choice for honeymooners. All in all, Athens offers a lot of possibilities and it is a must-visit place when you make your way to Greece for your honeymoon.
Plaka
Found on the mainland of Greece in the district of Athens, Plaka is a quiet little place that is perfect for your honeymoon.
Plaka is thought to be a great place to visit if you are looking for a quiet retreat to spend some time with just you and your spouse. Here you can find some beautiful architecture in the neoclassical housing, and the Victorian streets that you can wander.
Another big positive to visiting here is that you will have access to secluded beaches where you can spend hours together without being bothered by other people or worrying if other people are watching you.
Santorini
Next up on our list, we have by far the most popular Greek honeymoon destination, Santorini. Santorini is one of the islands in the Cyclades and known to be a honeymooners retreat. This is a place that you see in romantic movies where the love story begins.
Santorini is one of the most picturesque islands in all of Greece with postcard views of the whitewashed houses that roll down to the water. This island is also known to be the place where you will see some of the best sunsets in all of Greece.
On top of all of that, here in Santorini, you can choose to stay in a hotel or villa that has everything you need, never needing to leave your romantic hideaway, or you can choose to be more adventurous and visit all the different beaches, stroll around the towns and learn about the culture.
Mykonos
Moving on, the next Greek location we have on our list is yet another of the more popular Greek islands, Mykonos. Although this island is mainly known for its incredible party scene, there is a lot more to it than just drinking and dancing.
Here in Mykonos, you will find endless rolling white beaches, cute little restaurants that line the waterfront, and so much more. Here you can stay in some incredible and trendy hotels, Villas, and guest houses.
If you enjoy the nightclub scene, then this island is definitely the perfect place for you to go on your honeymoon. During the summer months, you can find party's that go throughout the night to the early hours of the morning, and even some during the day on boats, beaches, and pools.