Summer will be shortly upon us, and if you still haven't planned your summer vacation, this article will get you pretty excited. Here you will have the chance to see some of the most beautiful beaches in Greece. This short guide will help you pick the destinations you want to visit now that traveling is made easier after the coronavirus outbreak.
I bet that lots of you haven't gone on a vacation last year, so make this vacation count. It's doesn't get much better than Greece. This country is home to a number of astonishing beaches at the Ionian and the Aegean Sea. Scroll down through the article and see what I have got for you today. You will be packing your bags before you know it!
Here's a bonus guide to the most beautiful beaches in Europe!
Most Beautiful Beaches In Greece
Sarakiniko Beach
Sarakiniko is the most popular beach on the island Milos. Its white and moon-like surface makes it the most Instagrammed beach in the world. The best time to visit the beach and have it all to yourself is to go there early in the morning (especially during the peak season in summer). Sarakiniko is not a typical sandy beach but it's still on the list of the most beautiful beaches in Greece. The volcanic cliffs give the water a mesmerizing hue of blue. Visit this beach and have a relaxing swim, and don't miss exploring the surrounding area as well.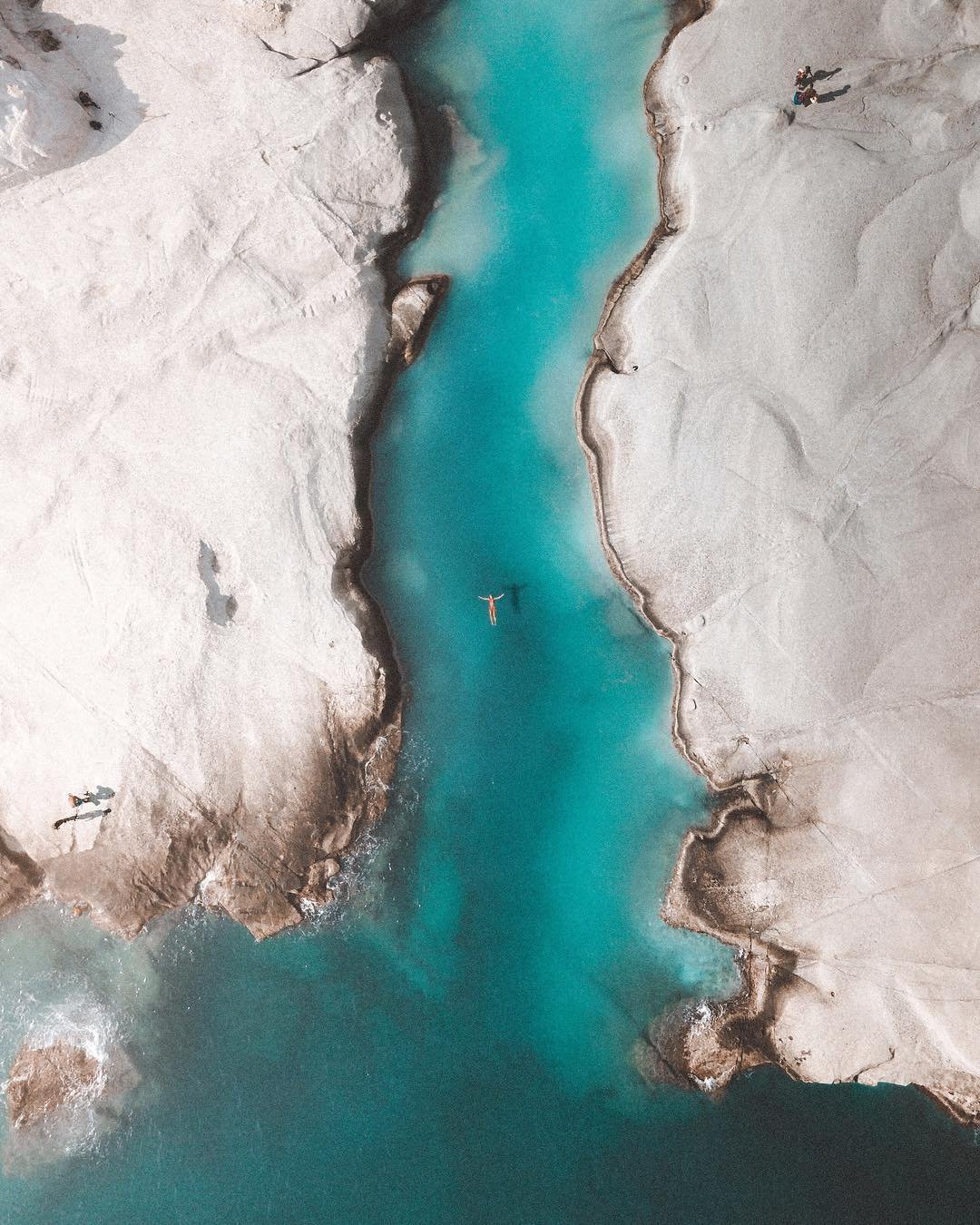 Lalaria Beach
Lalaria is situated at the north-eastern tip of Skiathos and you can reach it only by boat. The naturally-formed bridge of rocks accompanied by the beach of white round pebbles will take your breath away. The fact that it's reachable just by boat helps explain why this beach is one of the most impressive beaches in Greece. There are no umbrellas and other services, so remember to bring everything with you if you want to enjoy yourself to the fullest once you get there.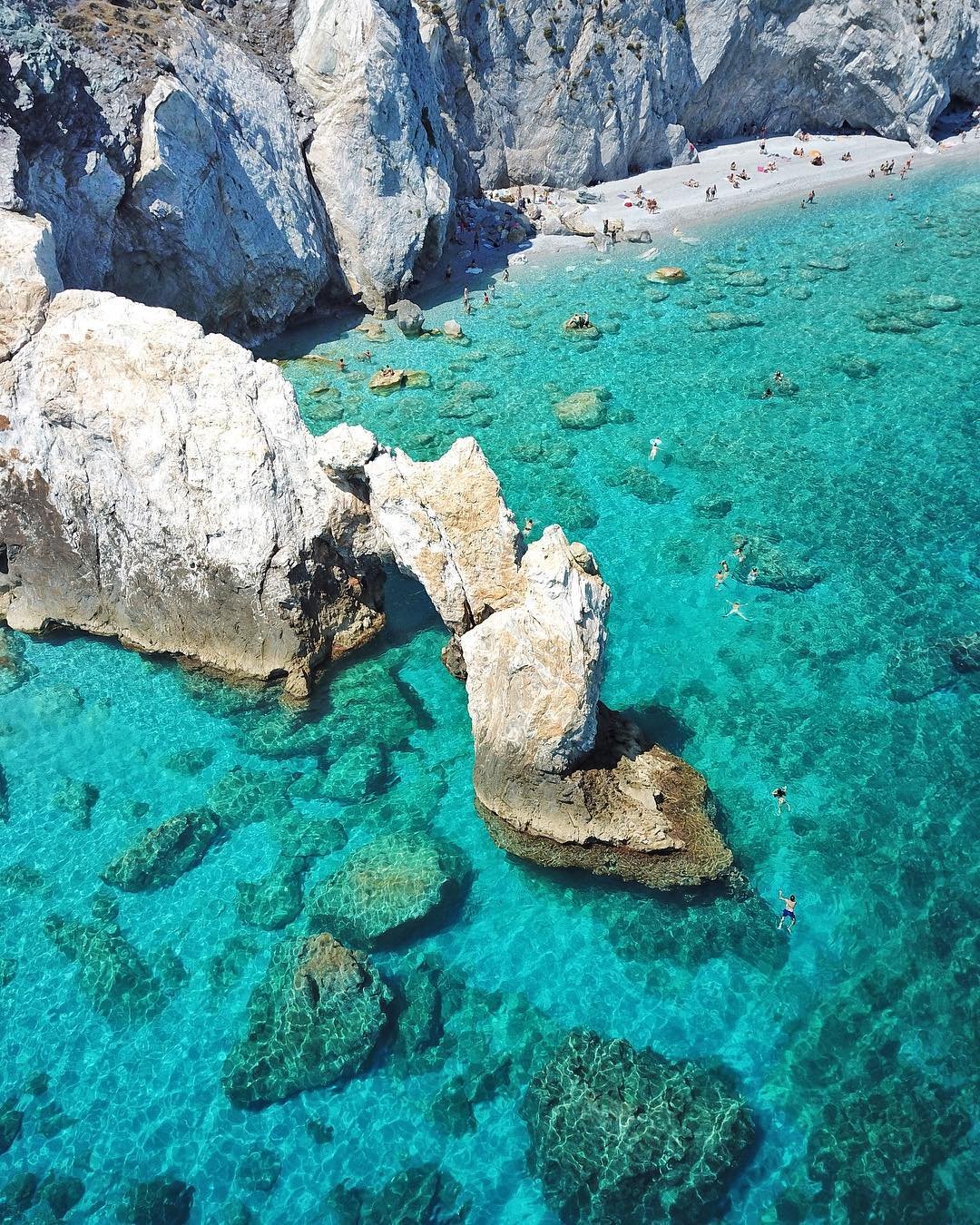 Navagio Beach
If you open an article to see which are the most beautiful beaches in Greece, there's not a single chance that Navagio beach won't be on the list. If you are planning to go to Greece this summer, Zakynthos island should definitely be one of your picks. The rusted shipwreck together with the white sandy beach and the turquoise water will give you some stunning views. You can reach the beach just by boat, or enjoy the view up from the cliffs.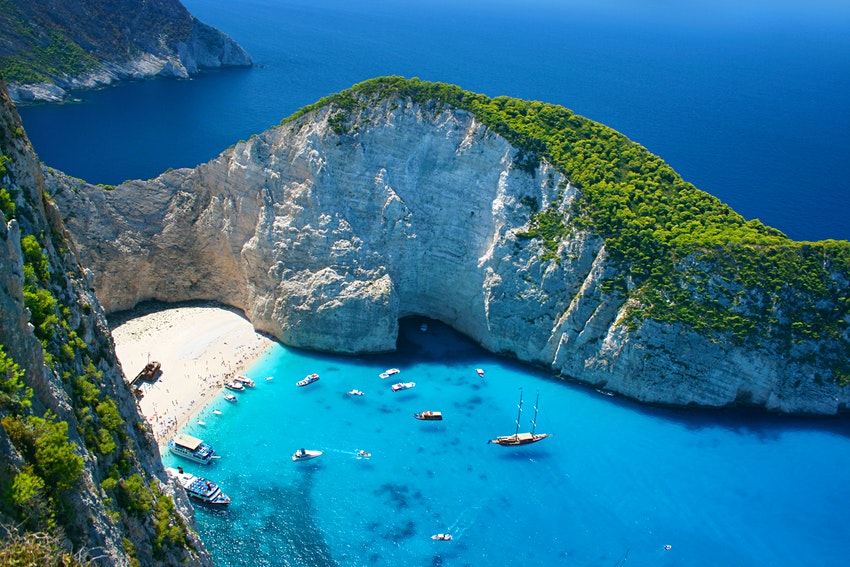 Myrtos Beach
Are you heading to Kefalonia this summer? Myrtos beach is definitely without a doubt one of the most stunning beaches on the island. You will notice that it has a semi-circular shape, and the rocky cliffs and the lush vegetation are the ones that make it look really spectacular. What's also great about this beach is that is accessible by all means of transport. Did you know that it was awarded for its natural beauty and cleanliness?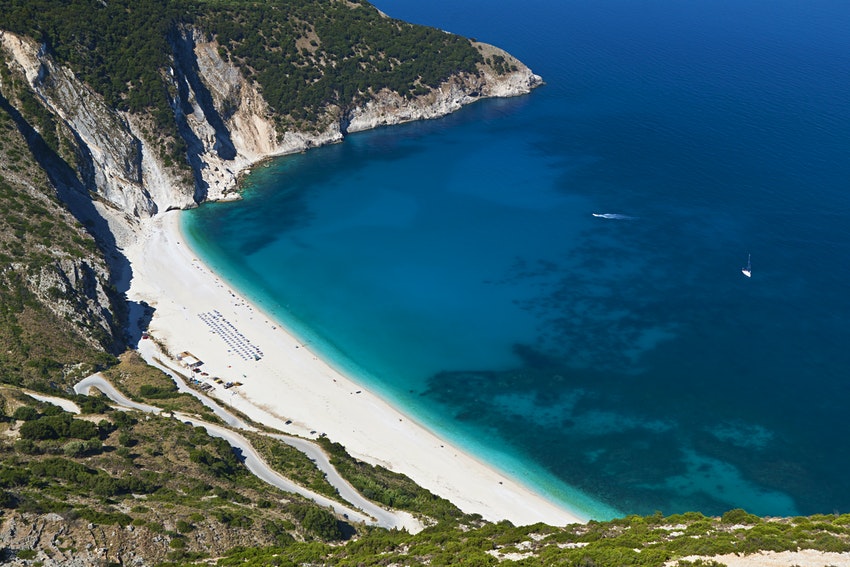 Seychelles Beach
Although Ikaria is still undeveloped and not that popular, it has some amazing beaches. The Seychelles beach is one of the most popular beaches here. It was created due to a landslide less than 30 years ago. It was the island's best-kept secret for a while, but now that's not the case anymore. Its beauty, white pebbles, and turquoise water is attracting visitors from all around the world. The terrain that you will have to walk in order to get to this beach is quite rough, but it's totally worth it.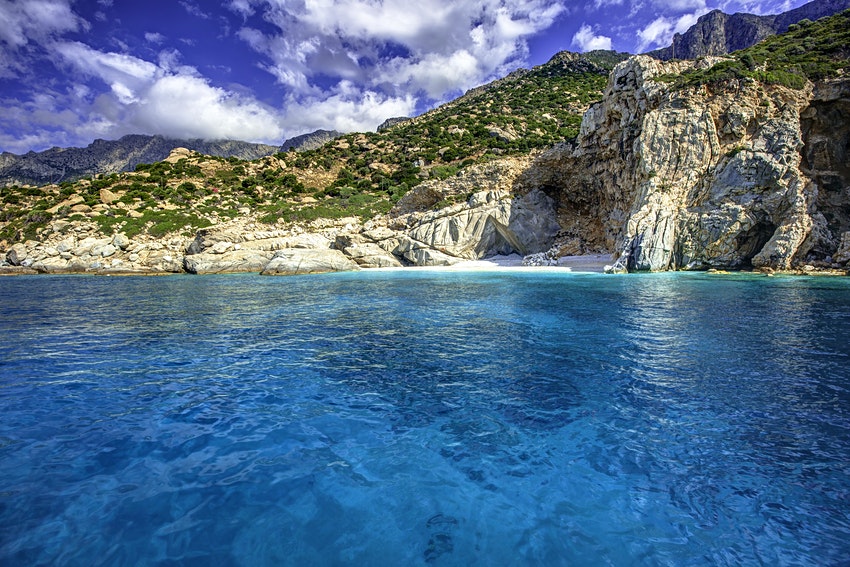 Possidi Cape
This sandbar in Possidi that is stretching in the sea will amaze you with its white sand and with its changeable shape (which mainly depends on the sea currents). Another interesting fact is that on one side of the beach the weather is really calm while on the other it can be quite windy. Here you won't find any sunbeds, umbrellas nor drinks, so it's essential that you bring everything with you.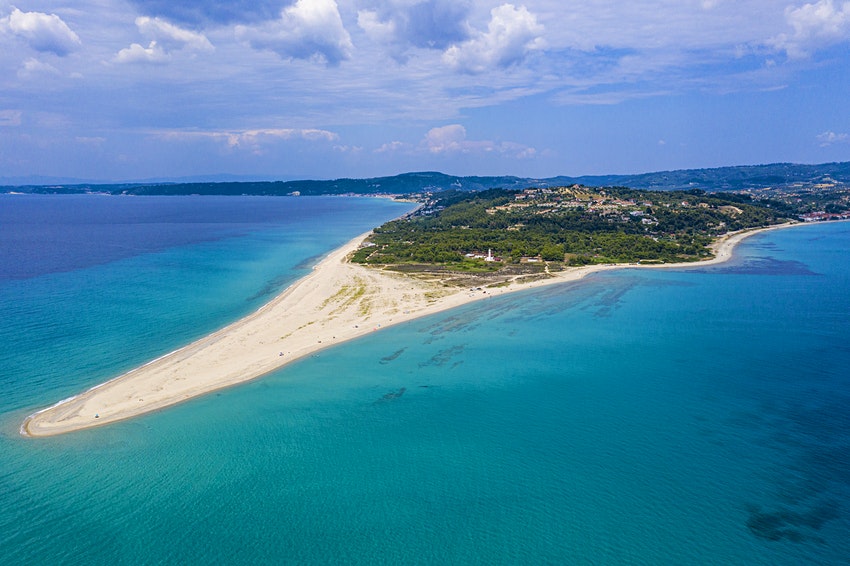 Elafonisi
If you are heading to Crete, Elafonsi beach should be one of the must-see beaches there. Its magical white and pink sandy beaches will leave you speechless. The water is really shallow which makes the beach ideal for families with small kids. The name Elafonisi comes from the greek world Elafi which means deer. The Greek people discovered that deer can easily walk on the beach, so this is the connection to the name. Elafonisi beach is within walking distance from the mainland.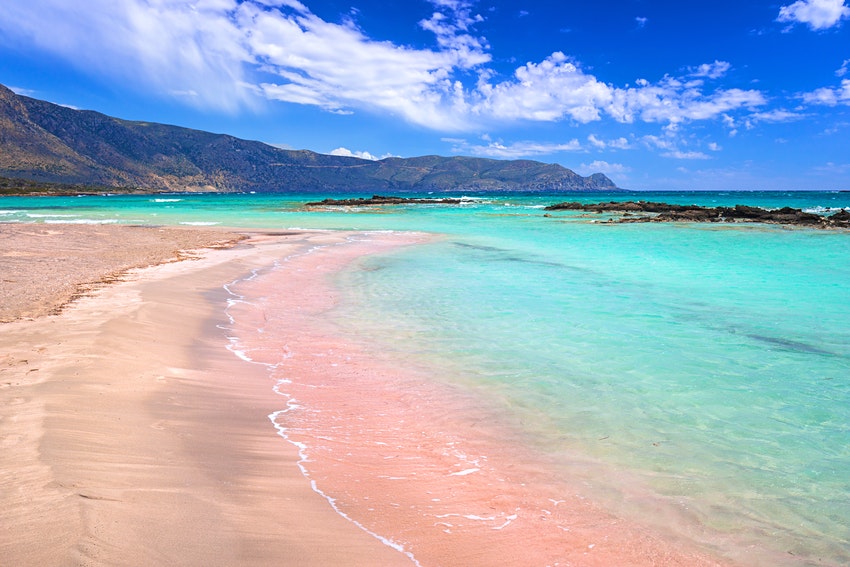 Falasarna
All nature loves will love to come to Falasarna beaches in Crete. Yes, I say beaches because this is not one beach but actually you have five beautiful beaches to explore.  Pachia Ammo is the largest beach here and it's almost a kilometer long. It's fully serviced so you don't have to bother to bring anything with you.