Whether you've lived in the UK your whole life, or are planning a visit when you can, there is so much of the country you can discover. If you're looking for some inspiration for some road trip itineraries, then you're in the right place.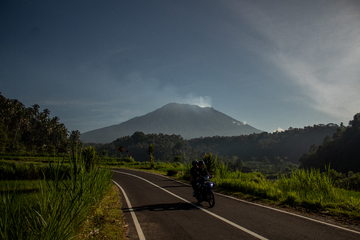 Checklist
Wherever you're driving to, you want to make sure you're prepared. From packing all the clothes you need, to those much-needed snacks. You'll also want to ensure your car is protected as it's the thing that will be getting you to all of the places you want to see. ALA warranties can help protect your car and give you peace of mind. Create a checklist for yourself before setting off so you know you're prepared. Then you can just sit back and enjoy the ride.
North Coast 500
So you've got your checklist at the ready, but where would you like to go? Let's start from the top and take a look at the North Coast 500 in Scotland. This route covers over 500 miles of iconic scenery. You'll drive past cliffs, castles, and coastlines. It's one of the most famous routes in the country, and as your journey, you may be able to spot some film locations. The time of your trip will vary depending on how much sightseeing you do.
Yorkshire
There's nowhere else in England quite like Yorkshire. From the Dales which inspired the Bronte sisters, to the warmth of the people – there is a special charm to this part of the country. Driving through Yorkshire you can see rolling hills, historic villages, and plenty of pubs. Once again this road trip can take you as long – or as little – as you like depending on how many stops you're planning. Make sure you have afternoon tea at least once.
Atlantic Highway
Moving further down the country we arrive at the Atlantic Highway. It's one of the longest roads in the South West of England. The road itself doesn't get that close to the coast, but you'll have plenty of opportunities to stop and enjoy some of the best coastlines England has to offer. The beaches there are stunning so be sure to stop so you can soak in the views.
From spectacular Scottish scenery to the beautiful beaches down south, there are so many gems in the UK just waiting for you to discover them. Do you have any road trips in the UK you'd like to go on?