Pakistan is often considered the troubled child of South Asia since its birth in 1947. It has been blessed with abundant natural and historical riches, but the country has also been plagued by political instability which has kept it off many worldwide travelers lists. Geographically speaking, Pakistan sits between India and Afghanistan and is the world's fifth most populated country. The locals are known to be extremely friendly and are very curious. You will have to abide by some customs if you choose to visit the region. For example, wearing shorts is considered inappropriate, and alcohol is illegal, to name a couple important local rules. That being said, if you pack correctly and have an adventurous spirit, this might be a wonderful destination for you.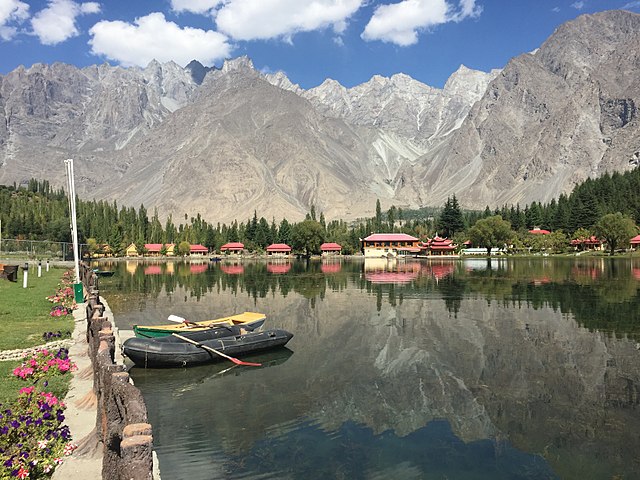 What should you pack?
Depending on when you choose to travel to Pakistan, it can be very hot! The country has four seasons: a chilly, dry winter, a hot, dry spring, with summer very often being a rainy season and fall hailing the end of monsoon season. If you are traveling in the summer, since that is when most of us have our time off from work or school, it is essential to prepare yourself for temperatures that can hit 117 degrees Fahrenheit. Pakistan also has to contend with hot summer winds that blow across the plains during the day.
It is, therefore, vital to pack bamboo shirts for both men and women to help you stay cool, especially seeing as tank tops and shorts are not an option for visitors to this conservative majority Muslim country. NxTStop sells especially great bamboo shirts for men that are made out of 95% bamboo for the ultimate breathability. If it is going to be hot, you are going to sweat. It is also a good thing these bamboo shirts are odor resistant. The bamboo crewneck is the ultimate travel shirt since it can be worn either solo or layered. Full sleeved clothes are also a great option when trying to find protection from the sun.
Where should you stay?
Most tourists will choose to stay in hotels, but there can be some rules that you may not have considered. Many hotel pools have specific hours during which you can go and swim. The pool is often broken down into time periods for men, women, and families. If this is not something you want to have to deal with, why not think of renting your vacation home? Lamudi Pakistan is looking to put Pakistan's real estate market back on travelers' radars. Lamudi Pakistan is a property portal that directly connects buyers with sellers and tenants to landlords. This company wants to make sure they are giving you a vast amount of options to stay in luxury housing. They have prided themselves on utilizing their market research to find the best property for their customers.
Don't forget your paperwork.
Since April of 2019, Pakistan has introduced its e-visa system, but it has been moving a bit slow at times. Up to176 nationalities can now apply for a Pakistani visa online. You should know always stay aware of the duration of your visa, since you never want to overstay your welcome. The visa is good for three months, even though the application states you can use it for up to 12 months. There has been no proof that a tourist has been granted this length of stay. You can also apply for a multi-entry visa, which is valid for up to one year. Just like most other countries, you will have to pay for your visa, but Pakistan is relatively inexpensive compared to some other countries. Always apply in advance, since embassies can take a little more time than the application states.