Whether you're renting or a homeowner, making the most out of your property is an absolute must. But if you're on a limited budget and have a small space, you may find it difficult to decorate your home.
We've put together seven tips on how to refresh your apartment without breaking the bank.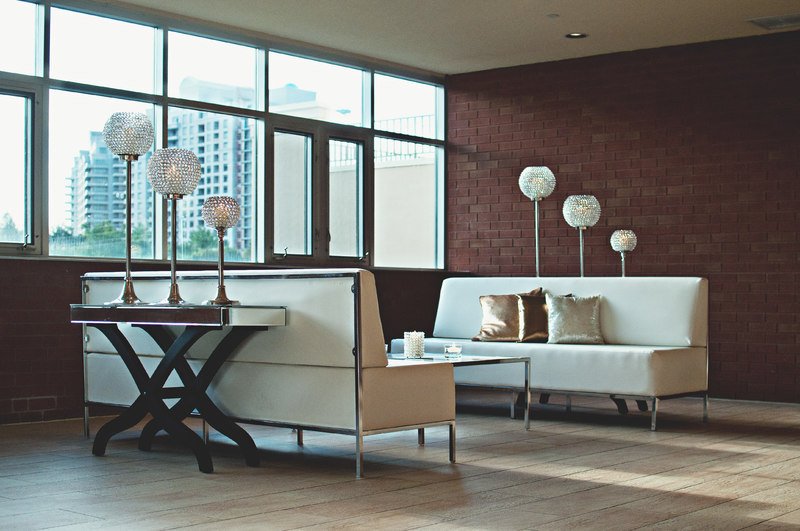 Re-Evaluate The Layout
One of the easiest ways to renew your apartment is to assess the layout of your space. Think about what you want and need from your home. You can then check whether the rooms are laid out in the best way for you. If you think that swapping around a bedroom with a dining room will work better for you, give it a try.
Make sure the furniture is in the prime location for every room. Try mapping it out before moving to save you the hassle if it doesn't work.
Create A Feature Wall
A feature wall can be a cheap and effective way to decorate an apartment. It creates a focal point in your room that will instantly draw the eye. Choose a wall that's your leading wall for your feature.
Here are the most common feature walls that work well in an apartment:
Paint One Wall – One of the most common ways to create a feature wall is to paint a single wall or a section of a wall. Add a bold colour that works well with the rest of the colours in the room. A few complimentary accessories will also work well such as a gold or silver photo frame.
Wall Mural – A wall mural is an image or pattern that can quickly be applied to the wall. You can choose a photograph of something you love or an iconic scene. If you don't want to cover a full wall, a wall sticker may be a better option.
Gallery Wall – Over the last couple of years, gallery walls have exploded in the interior design world. They allow you to mix photographs, art and misc accessories to create a beautiful gallery.
Shelving Unit – Another great alternative is using a shelving unit across one wall. You can use shelves to show off accessories, photographs and art.
Try to put a personal spin on your feature wall to make it pop in the space you have.
Add Mirrors
It's common knowledge that mirrors can make a room appear bigger than it is. If you have a small apartment you want to look bigger, add a large mirror on your wall as a focal point. Choose a frame that fits in with your style to add to a room's aesthetic.
If you want to add to the effect, apply two mirrors opposite each other to make the space look even bigger.
Upcycle Your Furniture
Rather than opting for new furniture, upcycling what you already have can save you a fortune when redecorating. Wood and metal pieces can be painted or resurfaced, instantly improving their look. Furniture like chairs and sofas can be reupholstered to fit in with changing trends.
Make sure you do some research and make sure that you're using the right tools such as wood and metal paint.
If you don't have the right kind of furniture to upcycle, visit a second hand or charity shop. They're filled with pieces that just need some love, attention and, in some cases, hard work to transform them into your dream furniture.
Plants and Flowers
Adding indoor plants to every room in your apartment will help to add a splash of colour and improve on the room's appearance. They come in all shapes and sizes to add a variety that'll suit any style.
Plants can also improve the air quality in your home, removing toxins and pollutants. If you live in a city, house plants can definitely benefit you.
Install Some Narrow Shelves
Narrow shelves in hallways and above furniture add extra storage to your home. Display smaller items or pictures to brighten up your space. Shelves with a lip can be used to store books or vinyl records.
Improve the Lighting
Making a room brighter can help to give a light and airy atmosphere to your home. Natural light is the best way to do this so open keep the window dressing to a minimum and make sure your windows are clean.
Add additional lights to your home for those duller days and position them around the room to make the most of your space.
Final Thought
Decorating an apartment on a budget can be easy if you find small changes that have a big impact. If you do think you need to splurge, try to make sure you spend money in the right area.
Before you start, clearly establish how much you would like to spend and keep track of what you pay out. This will help you avoid overspending, an easy thing to do when undertaking a decorating project.
Try to add a personal mark in every room to help your apartment feel more homely. It's your space: own it!