If you are about to move to the attic stay tuned cause here I'm going to show you how to incorporate your kitchen just beneath the roof in some pretty spectacular ways which make the best use of that challenging space that seems impossible to decorate. Don't be desperate cause you can't fit a regular kitchen in cause these attic kitchens will definitely blow your mind. They have it all and they can hold pretty much everything. These kitchens have something special about them that makes the space super cozy and comfortable. Scroll down through this article and see the Compact Attic Kitchen Ideas That Will Make You Say Wow. You are going to love every single one of them and will even find it hard to pick a favorite!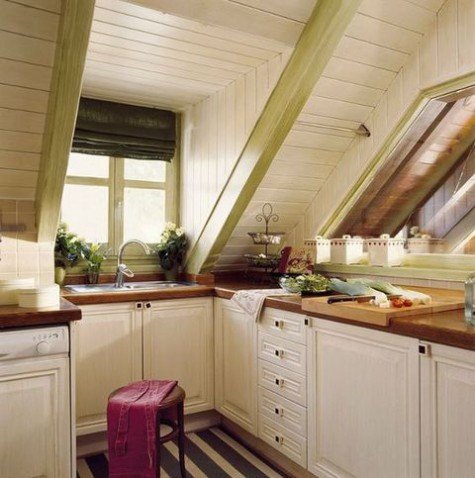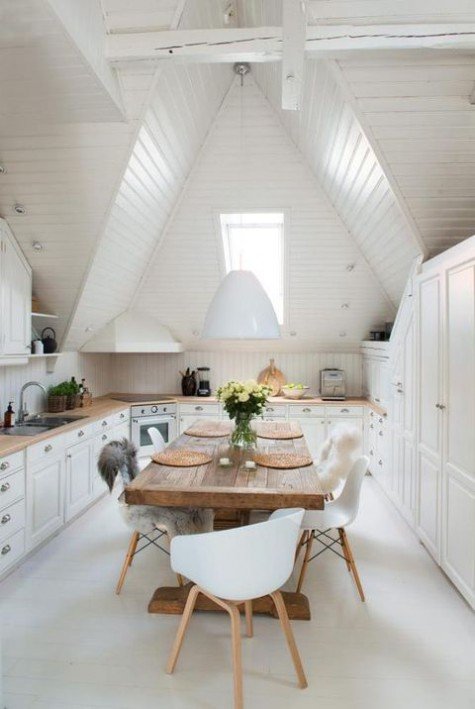 The thing I like the best about these kitchens are the big roof windows which let lots of natural sunlight in the area, so cooking will be an easy task when you have a well-lit space.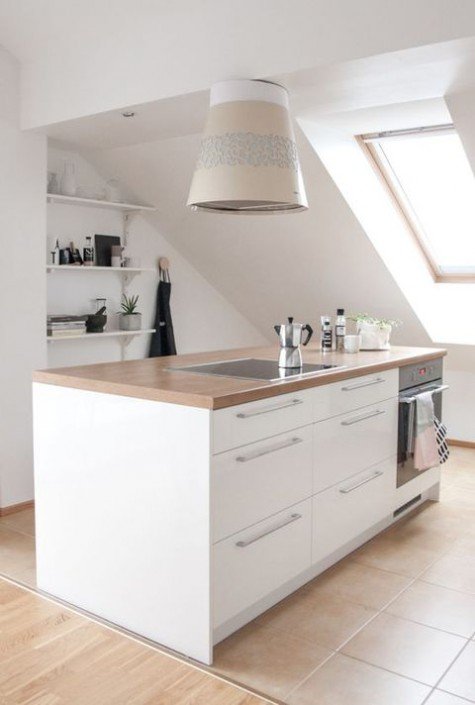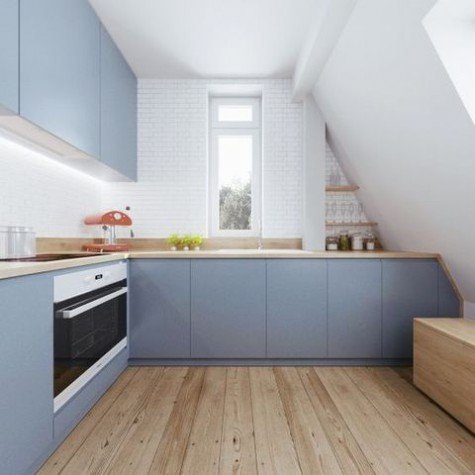 Yup, attic kitchens will make you give up the upper cabinets but don't worry. You will probably have space to incorporate a kitchen island or other cabinets which will give you plenty of storage room. Let me reveal a secret to you- kitchens with only bottom cabinets look more elegant and sophisticated!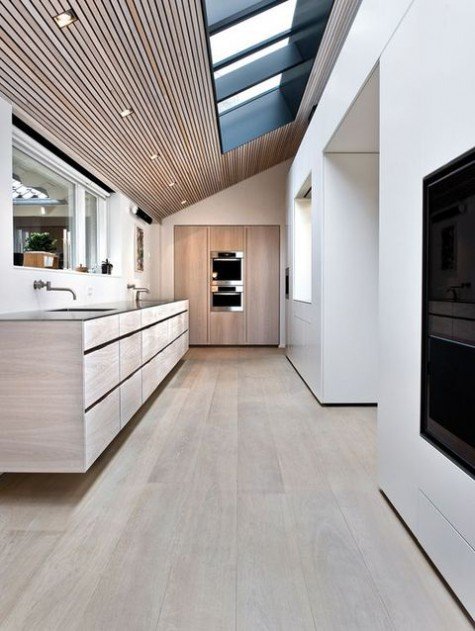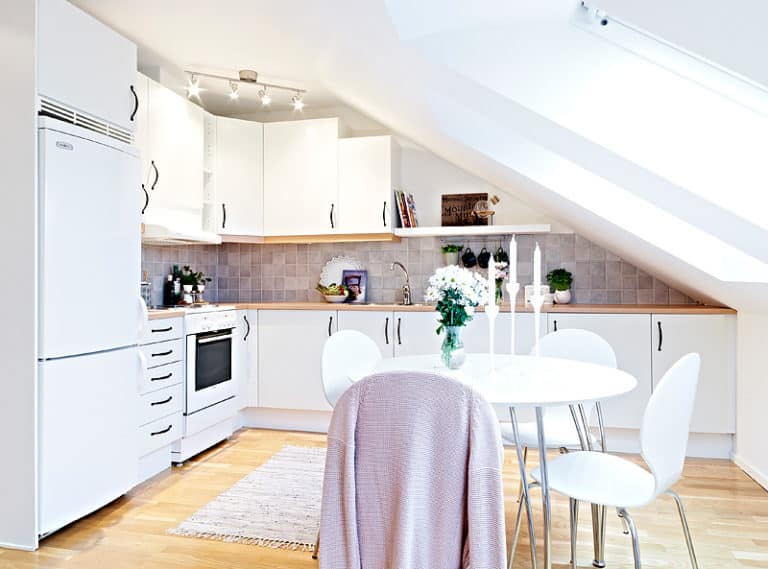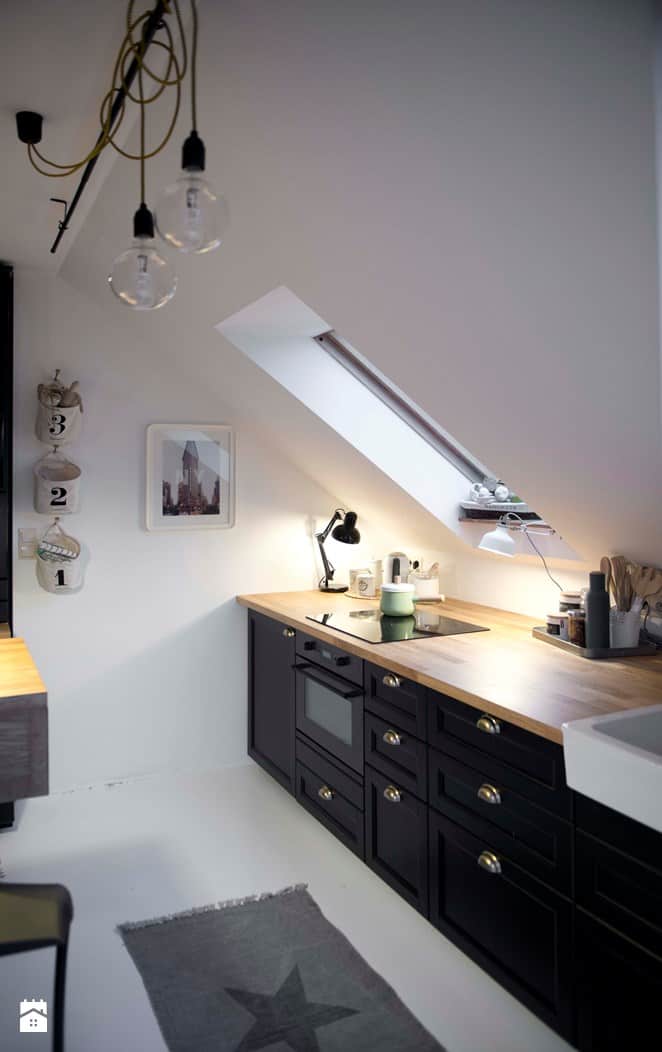 If you don't have enough space for upper cabinets, you can always consider the option of inserting some open shelves which can hold your kitchen utensils in an outstanding fashion. Everything will be within the reach of the hand, so you can place things here that you use most often.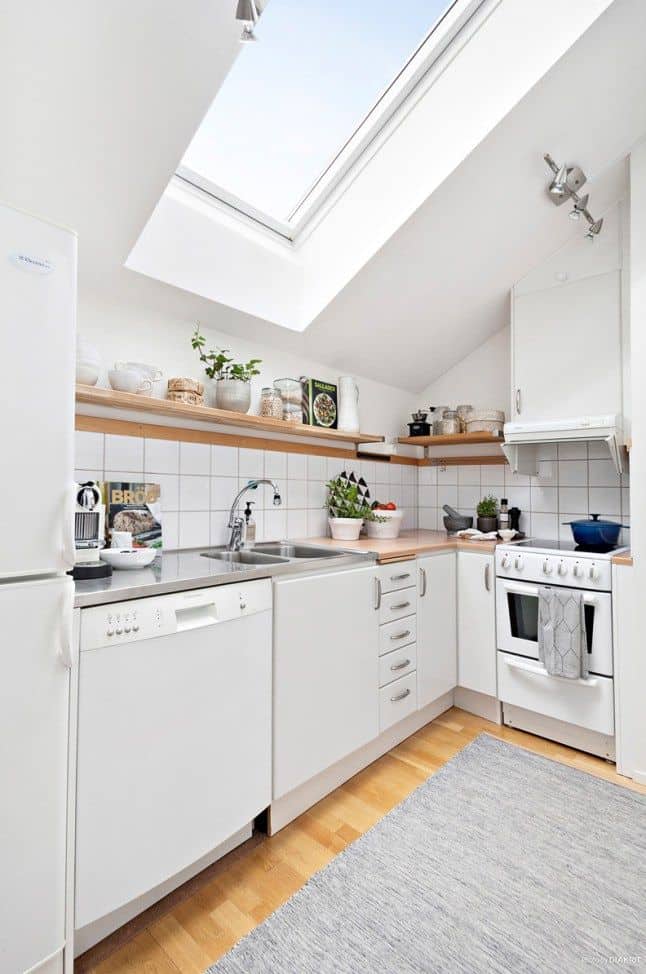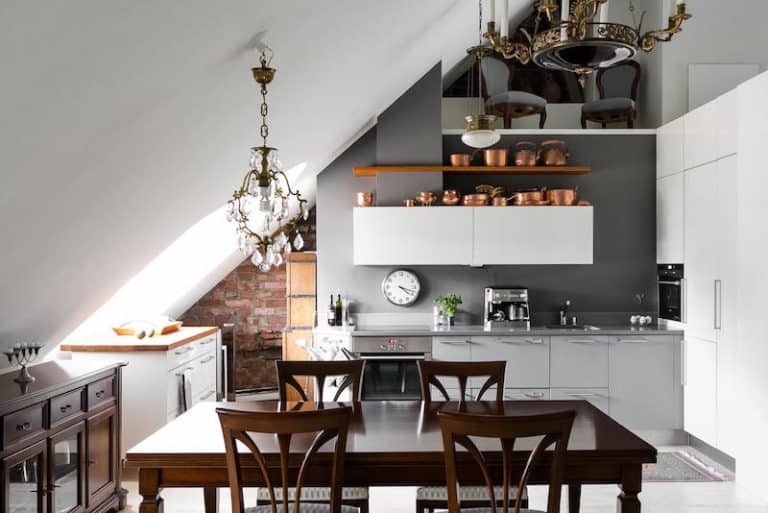 This type of kitchens give you the opportunity to have your kitchen separated in two levels. Do you see how this beautiful kitchen below is designed?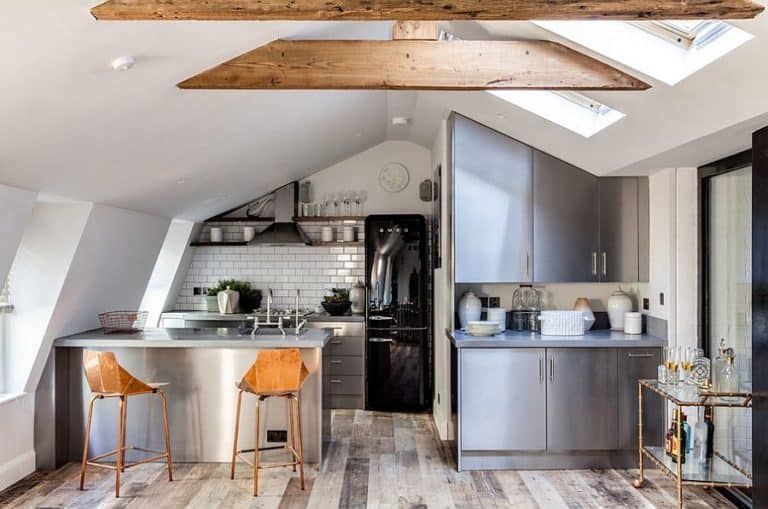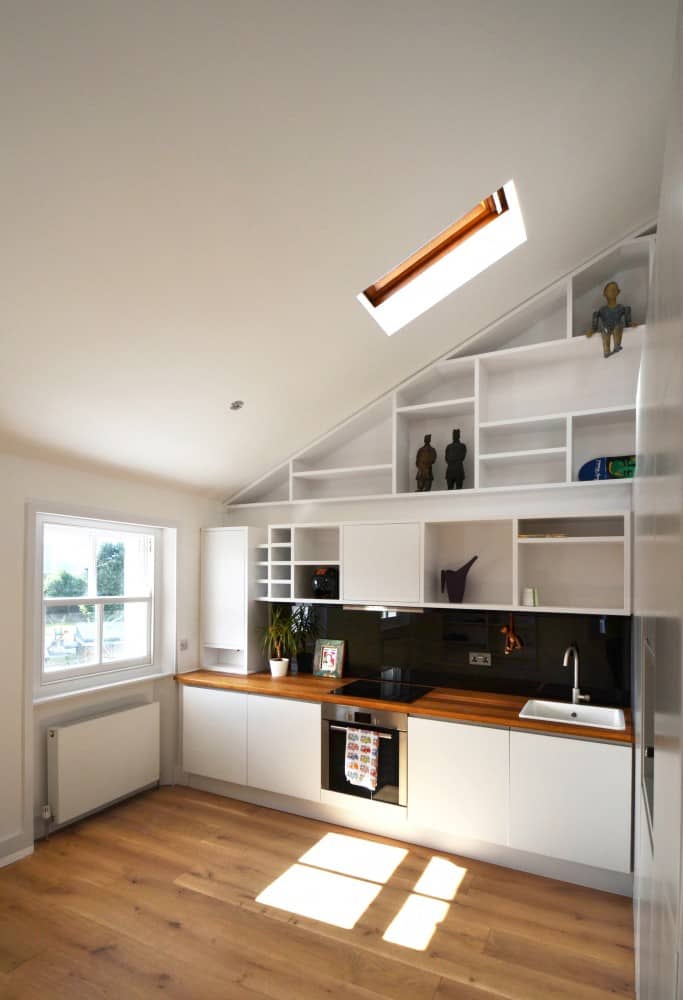 If the kitchen area is tiny go for some bright colors which will give an impression of a larger and airier room. Do you see that most of the attic kitchens that I have got for you today are white? Well, there is a good reason for this, so follow this example to get the most of your kitchen.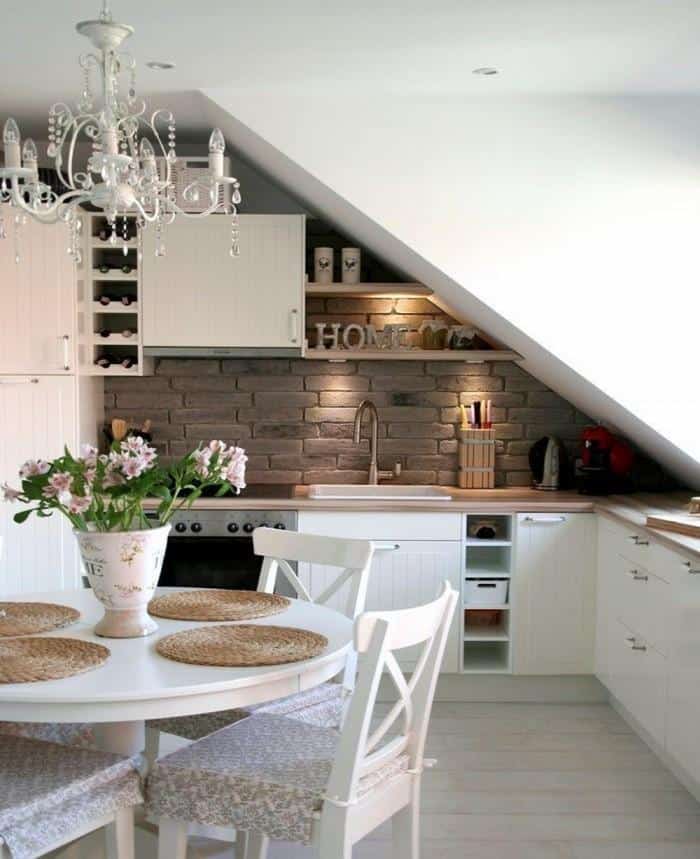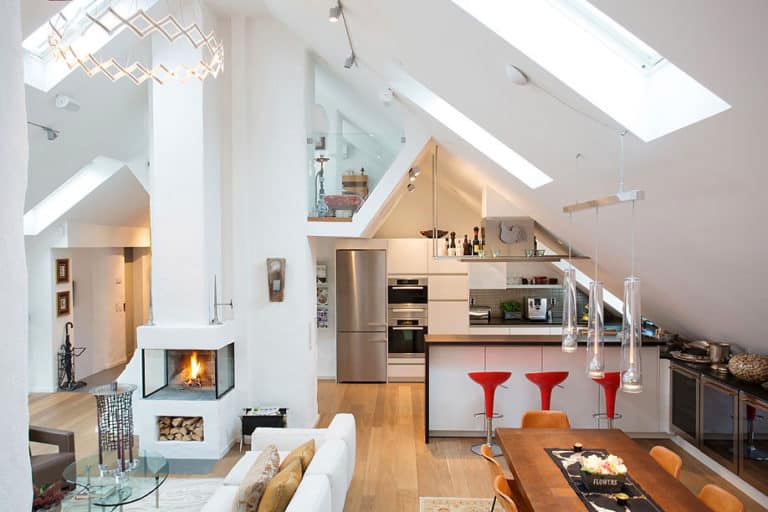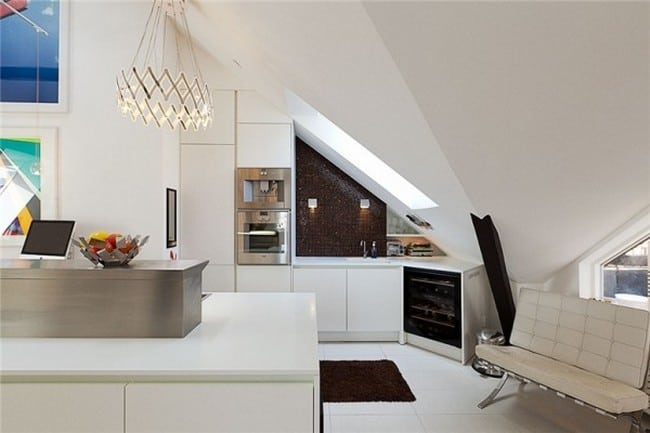 Another best thing about attic kitchens is that you can have a kitchen island which will provide you with some counter top working space and lots of storage. Isn't that just great?