Room dividers can make all the difference in your living space in so many ways. In this article, I have gathered some outstanding designs that will blow your mind and I have stated some considerable key advantages that will make you want to insert a room divider in your home. Scroll down through the article below and see why everyone loves them!
Here are some more beautiful and functional room dividers that will get your imagination going.
Advantages of Using Room Dividers
Room dividers are functional
Room dividers are especially functional for open-floor plans and spacious areas. They help define each area and make your living space more functional than before. By placing a room divider you will have defined boundaries between each area and bigger privacy. If you are having trouble organizing your home, apartment or office, take the room dividers into consideration because they will help you a great deal with the organization of space.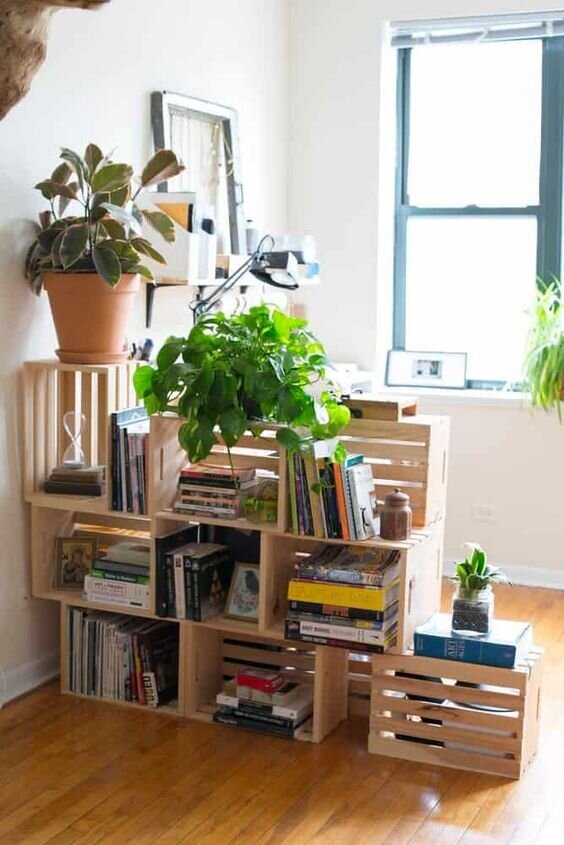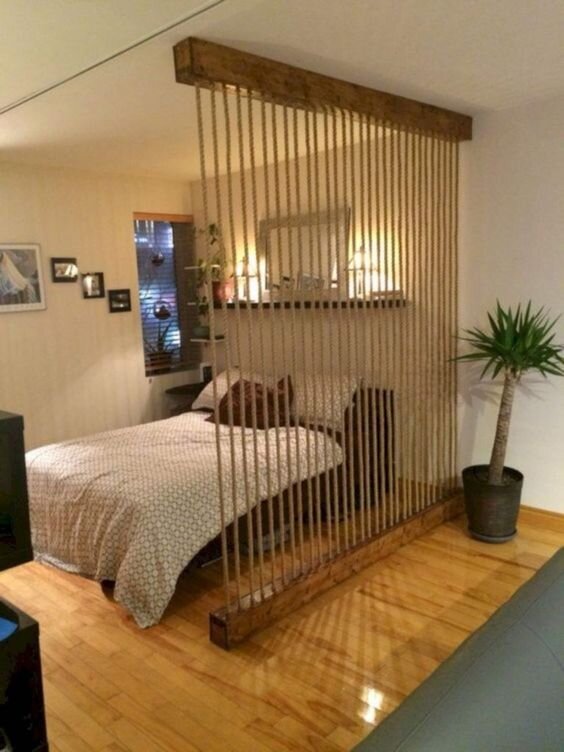 There are plenty of room divider designs out there and you can certainly find the one that will fit your budget. Anyone can afford a room divider. What's more, you can even do it yourselves. Why hire a professional to build walls, when you can separate the area yourselves in some pretty creative ways? There are some mobile room dividers which can be moved from one room to another, so see whether this type of divider will work best for you and make a  purchase.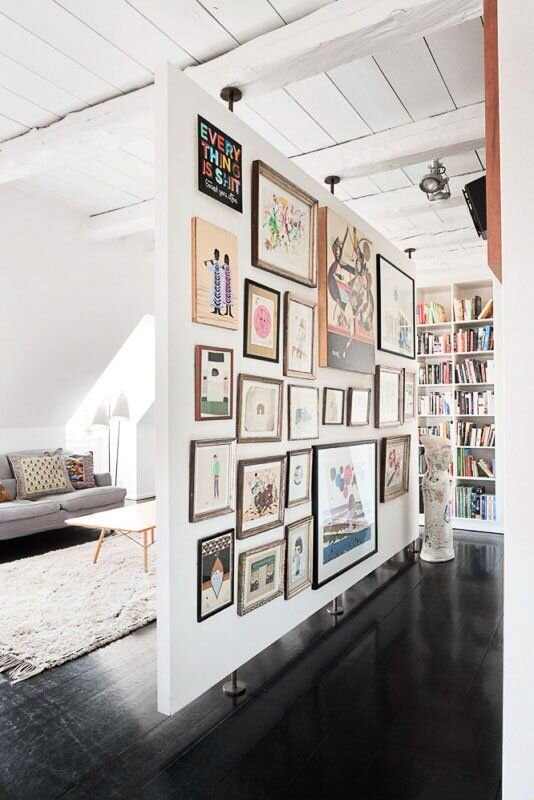 This key benefit is of crucial importance, especially to tiny and small homes. The worth of a room divider which holds storage and transfers natural sunlight at the same time is invaluable. The separator below will hold your belongings in such a fantastic way. Here you can create your very own library as well!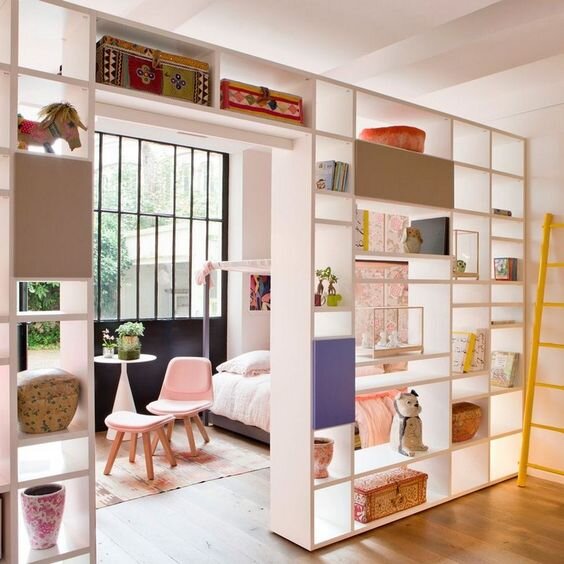 Room dividers add interest to the room
These screens will not only help you separate the space and give you privacy but they can also add interest to the room. The striking designs will take the central stage and everyone will turn their heads to check them out. If your living area is super big, feel free to add a stunning divider design which will add up to the total look of your interior decor.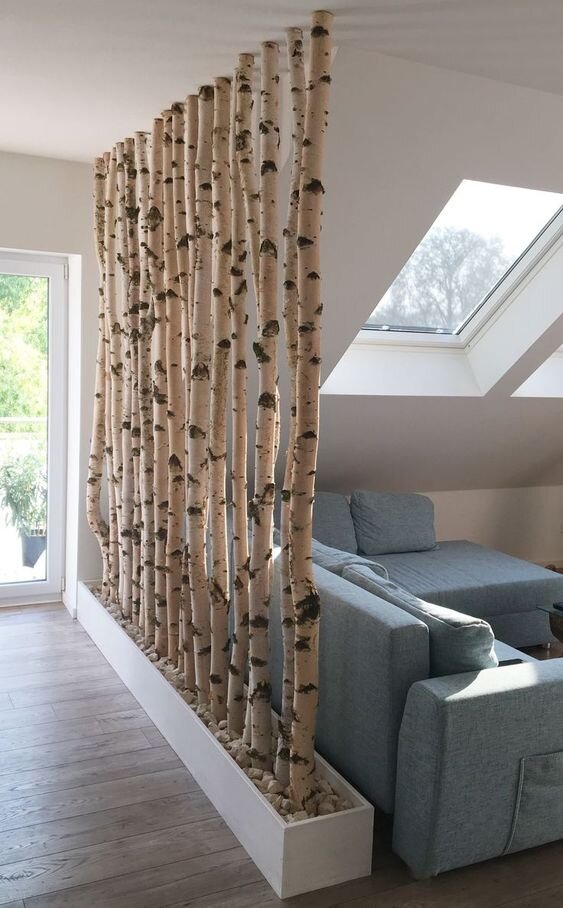 They allow the spaces to communicate
What I love the most about certain room divider designs is the fact that although they define the areas and separate them, they still allow intercommunication. How would you like to have these glass dividers in your home? They won't give you much privacy though!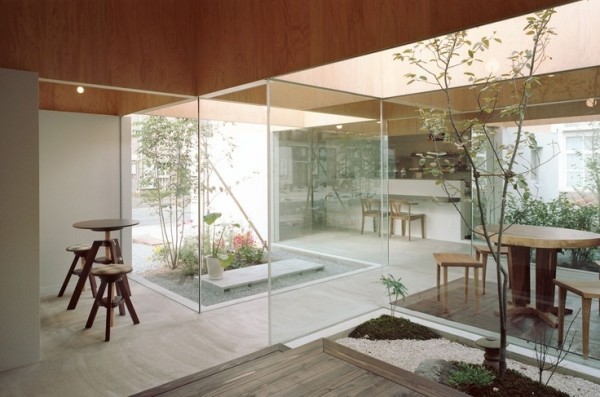 They can be totally recyclable
Are you hooked on recycling and you are looking for a way to create a room divider by giving old objects a new life? This is totally possible when it comes to room dividers. You have to be very creative and come up with interesting ideas. These sliding doors are definitely an inspiring idea that will get your imagination going.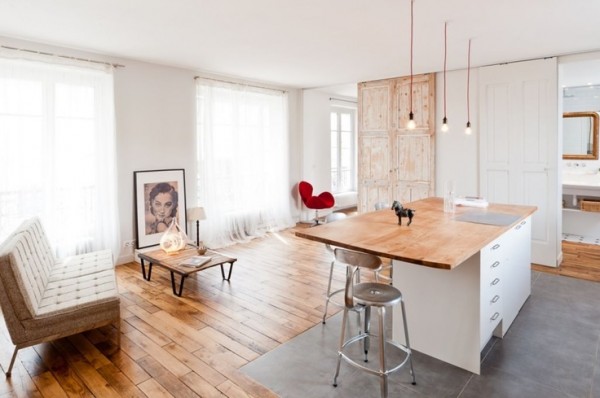 They enhance your personality
We have all heard that the way we decorate our homes speak a lot of us and our personality. Room dividers are not an exception either. Once you decide to insert one in your home, think about the design that will speak the best for you. There are two options when it comes to incorporating a divider in your existing space: either you will make it blend with the rest of the interior, or you will make it stand out and be in the center of attention. What does your inner self tell you?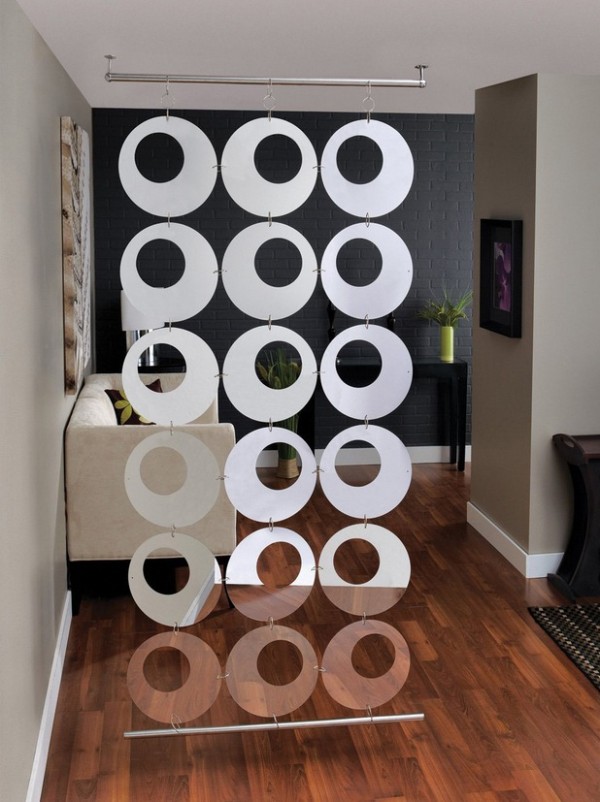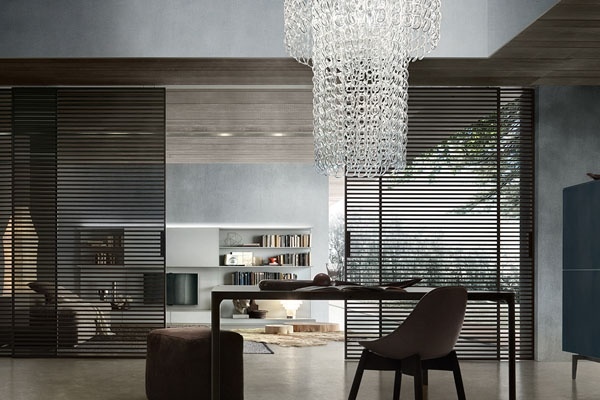 Room dividers can be small
These space separators don't necessarily have to be big and floor-to-ceiling. You can think about incorporating a room divider in a smaller size that will serve you other purposes as well. Don't you just love this divider that holds the TV at the same time it separates the living room from the dining area? On the other side, it can have a cabinet that will hold all of the tableware. Isn't this design just majestic?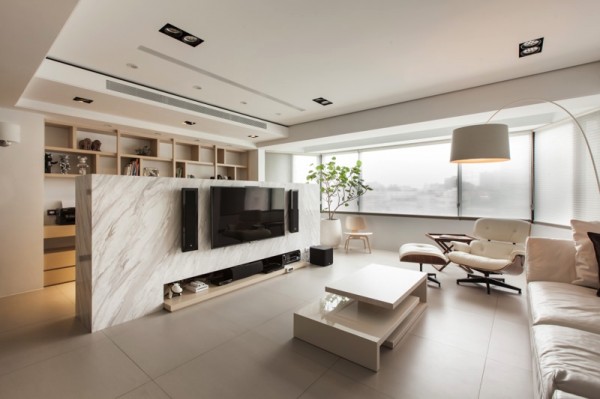 Room dividers can be fun for kids' room as well
Are your kids sharing a room and you are looking for a fun and interesting way to define their areas? This room divider will blow their minds. This tunnel will make the kids' experience of sharing a room super fun. Who said that sharing a room has to be boring?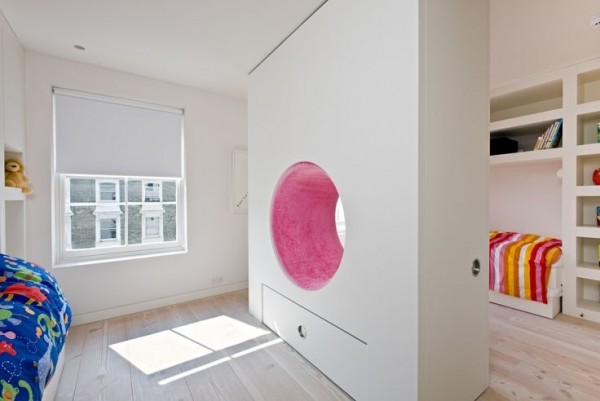 They can be aesthetically pleasing to the eye
Even if you don't have any special need to add a room divider in your home, you can do it just for a decorative purpose. Why not?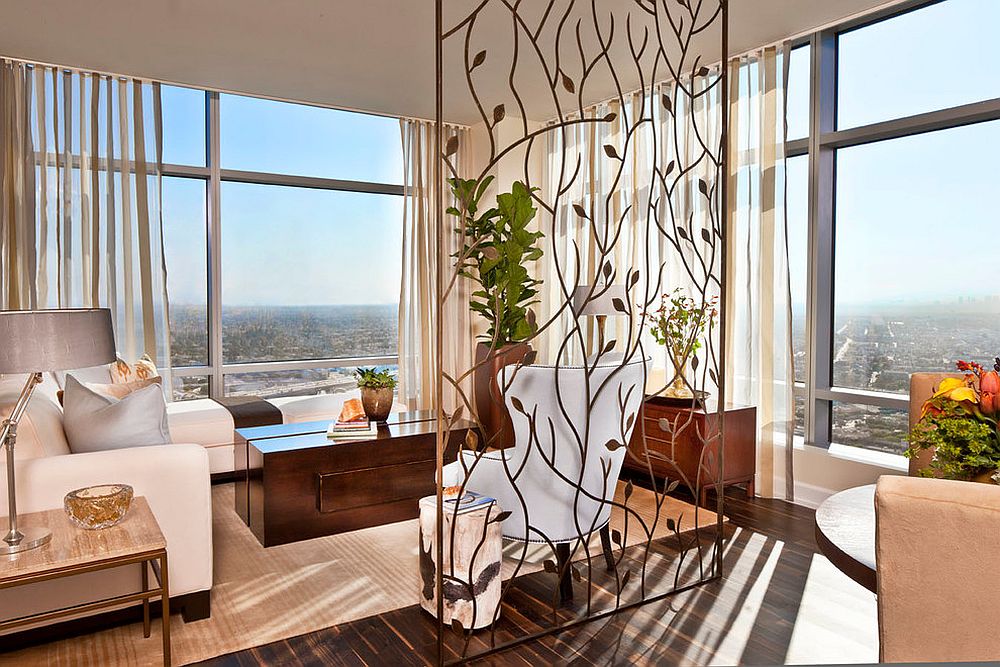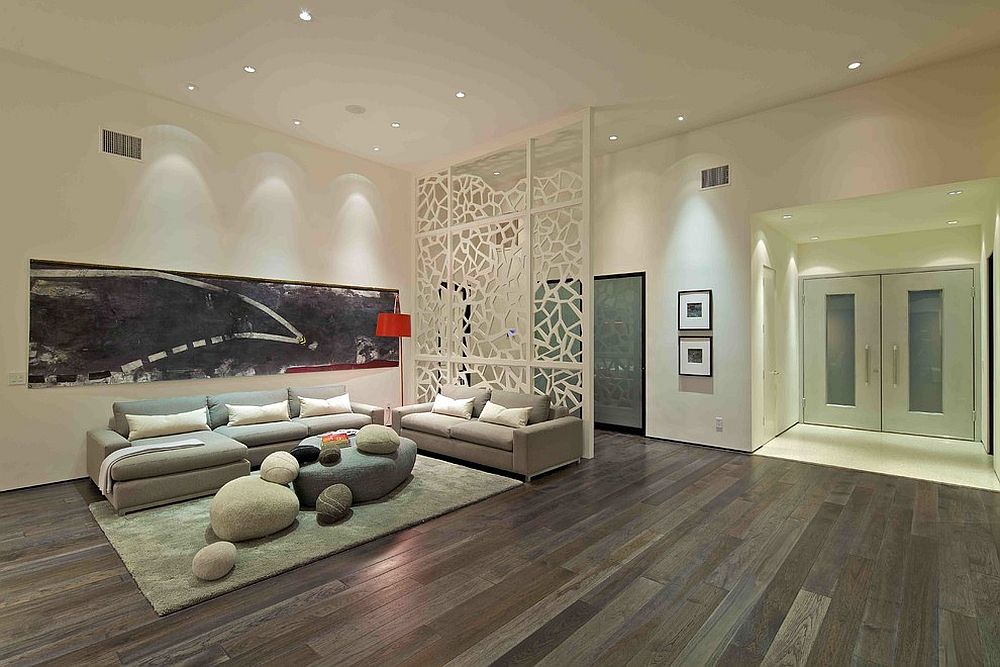 Do you already have a room divider in your home? What's your experience like with it? Feel free to keep in touch with us and share the things you like and appreciate!