Most of the homes and apartments nowadays are build in open-floor plan cause everyone prefers open and airy spaces rather than wall all around them. These open designs are simply great. They allow us to play with furniture in every possible way without having to be limited in space. But, sometimes we have to divide the space and define the areas in the home in order to feel more comfortable, to be more functional or just to be more modern. There are many different ways to divide your living space and here you will see some of The Most Beautiful And Functional Room Dividers Ever. Check out the photos and see which design will work best for your taste, place and lifestyle!
I would most certainly love to enjoy the fire burning from both different rooms! This fireplace acts like a room divider in a fantastic way! Feel the warmth of the fire both in the dining room and the living room at the same time.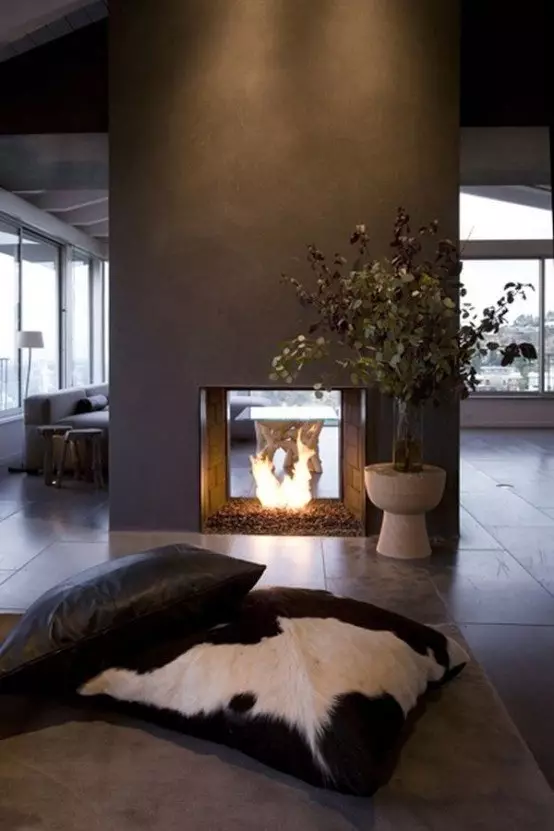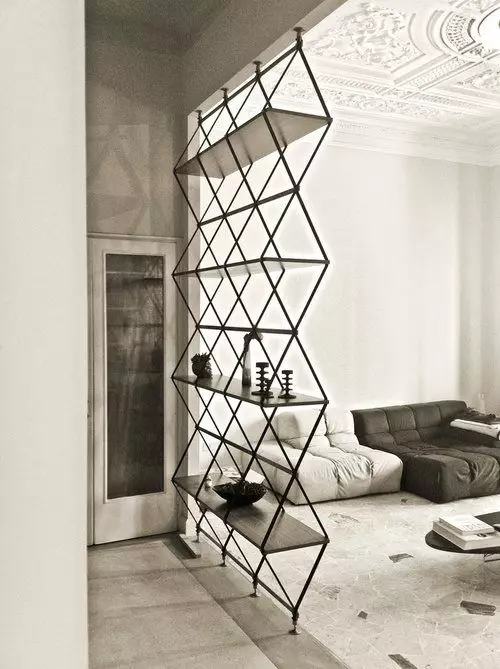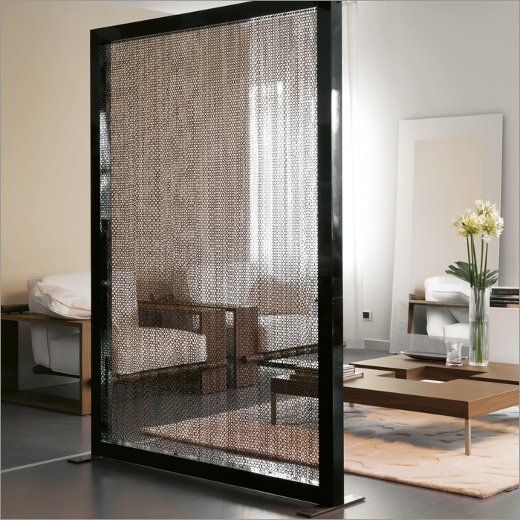 If you love the rustic style and you have decorated your home in this way, then you will definitely pick these wood room dividers. You can choose between this one with huge branches or the one below of birch trees.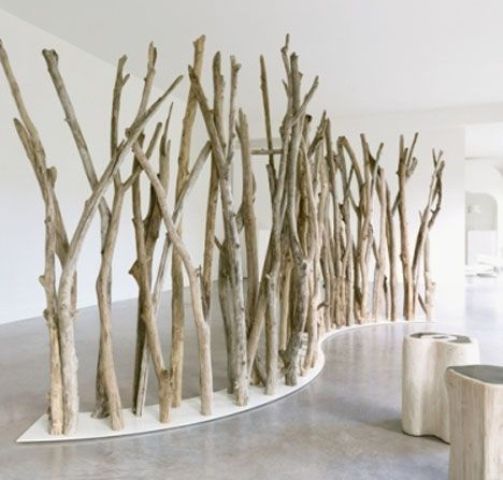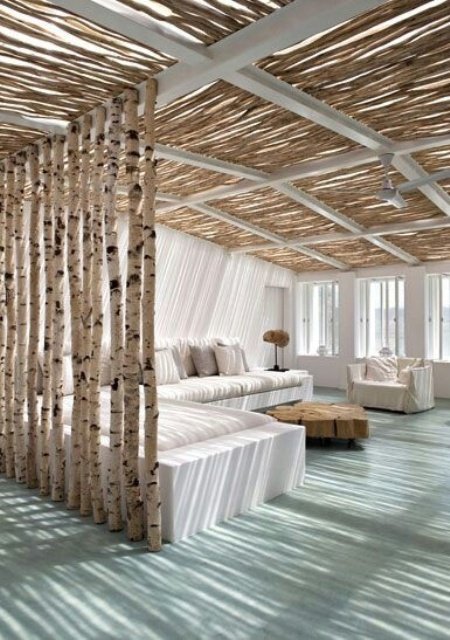 For those of you who love art and have lots of artistic pieces displayed in their homes here's another interesting way to define the area in your living space.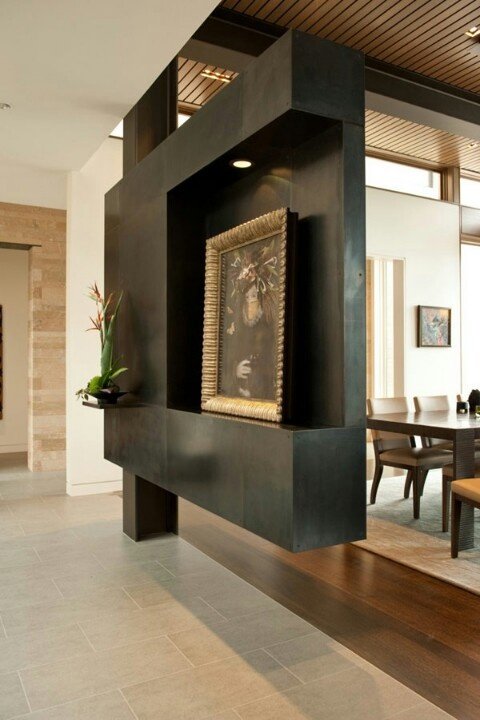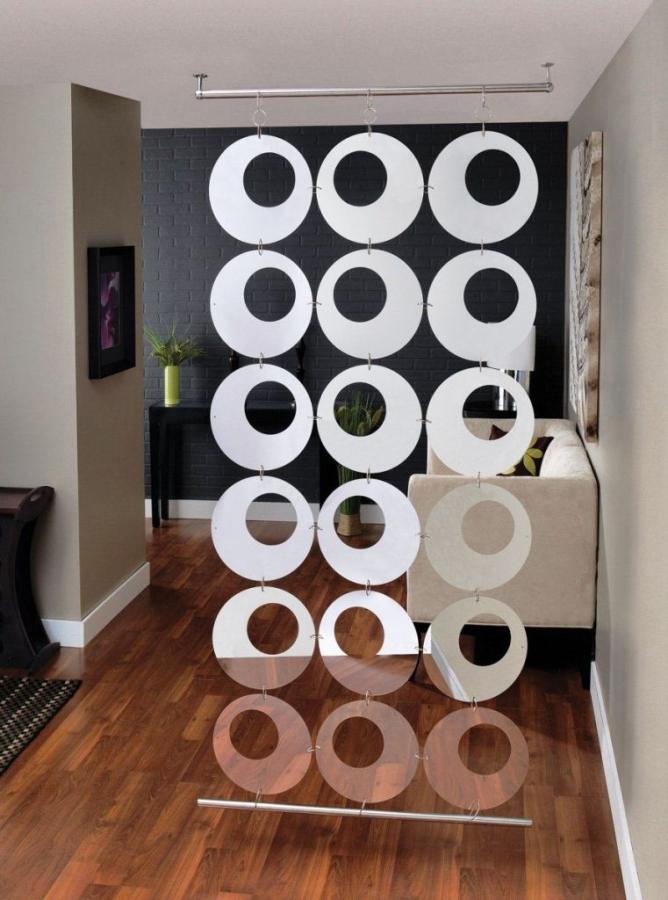 The bookcase room divider is one of the most popular ones ever. It will have an aesthetic and functional purpose at once. Not only that will divide the space but will also hold all of your books and other decorations. Light travels through this divider, so you can have lots of natural light in your kitchen as well if there aren't any windows.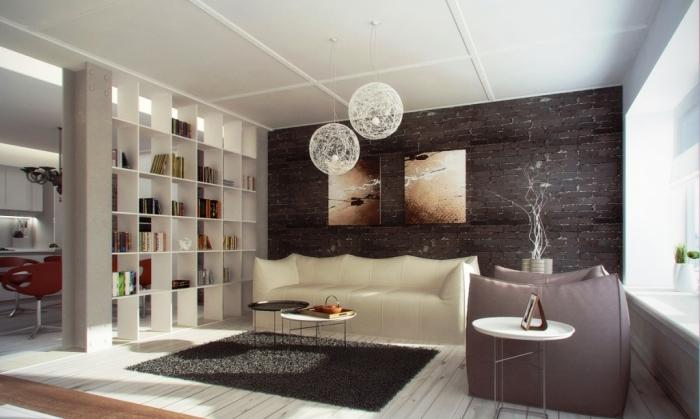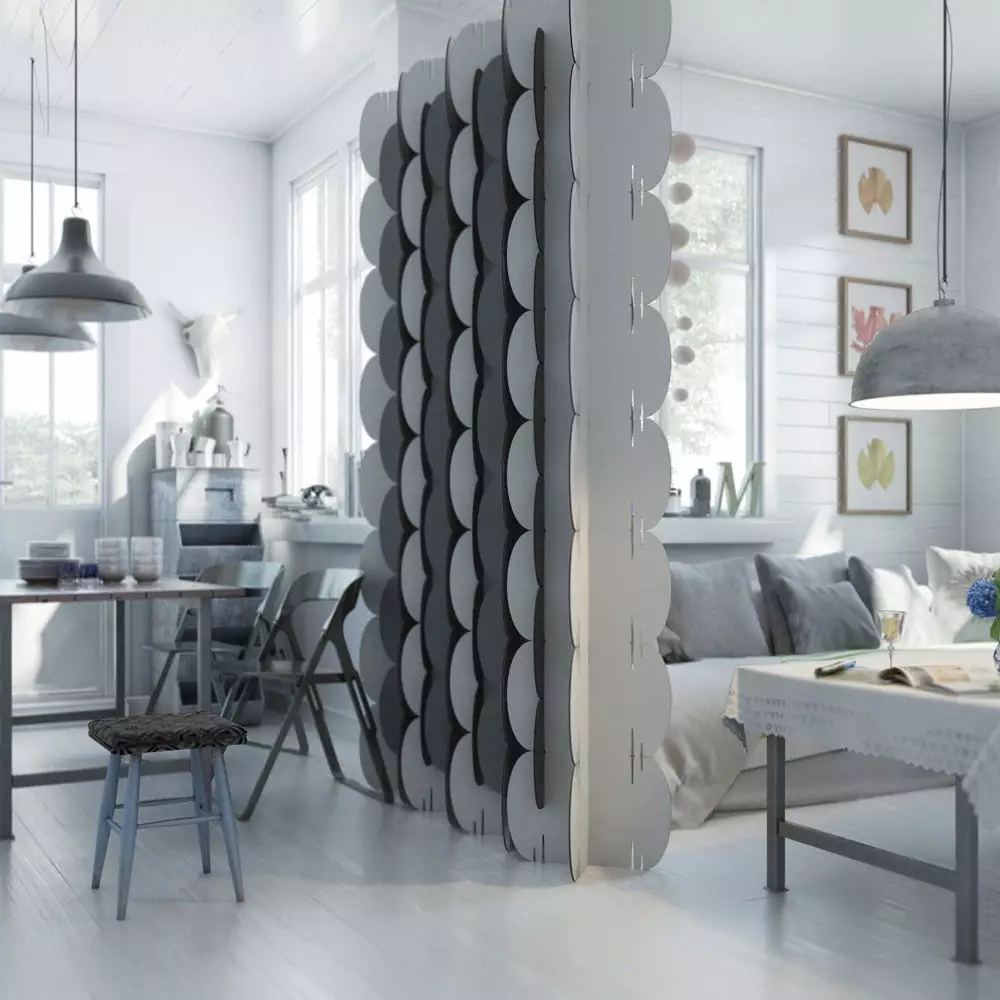 This wooden room divider is super modern and really cozy. It doesn't close the area completely but it still has the power to create an intimate zone in your home which all of you will enjoy.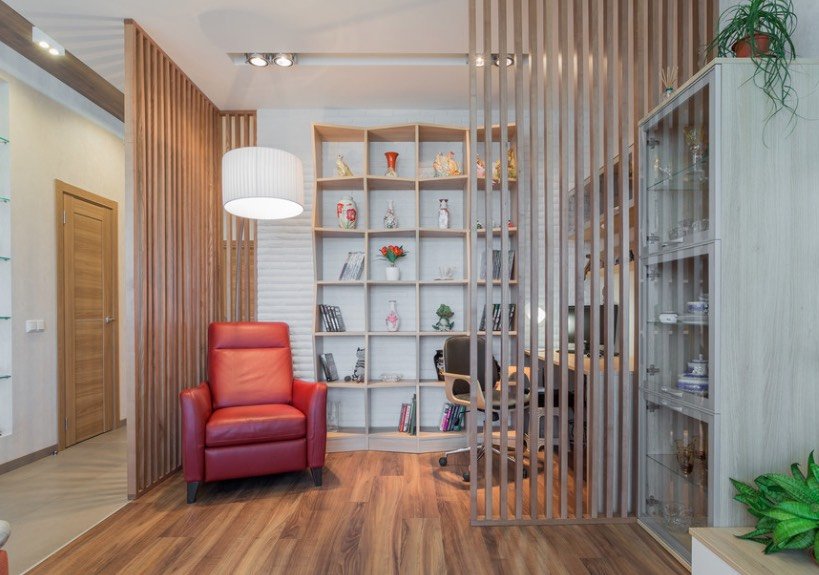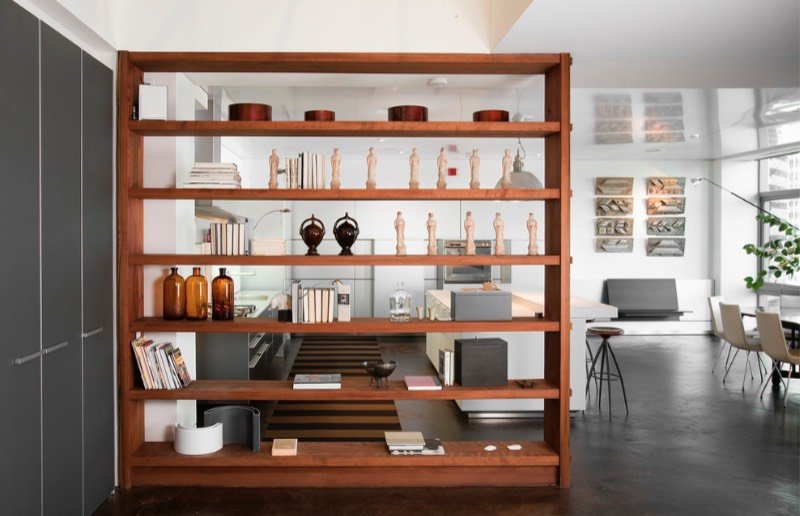 The geometric room dividers will give a contemporary look to your home with ease. Have them in consideration if you want to do a small change in your interior without spending lots of money and doing lots of work there. How do you like the idea?