When we say a rustic wedding we mean an outdoor wedding that is simple, relaxed, laid back, cozy with tons of rustic elements and decorations. If you still haven't decided on the style of wedding that you would love to have we suggest you to take a look at the photos below which will make you fall in love with these adorable settings. Rustic wedding have gained a huge popularity and are a hot trend nowadays. You don't have to be in the country side to have this type of wedding. All you need are the decorations that will give it the right feel and vibe. Scroll down and see the Lovely Rustic Wedding Decorations That Will Melt Your Hearts and get inspired to set the tone for your wedding in the most perfect way!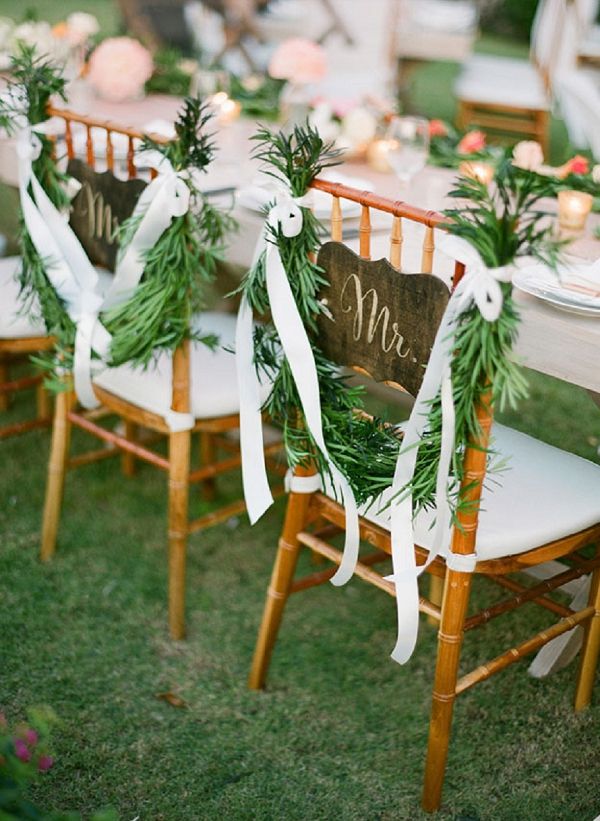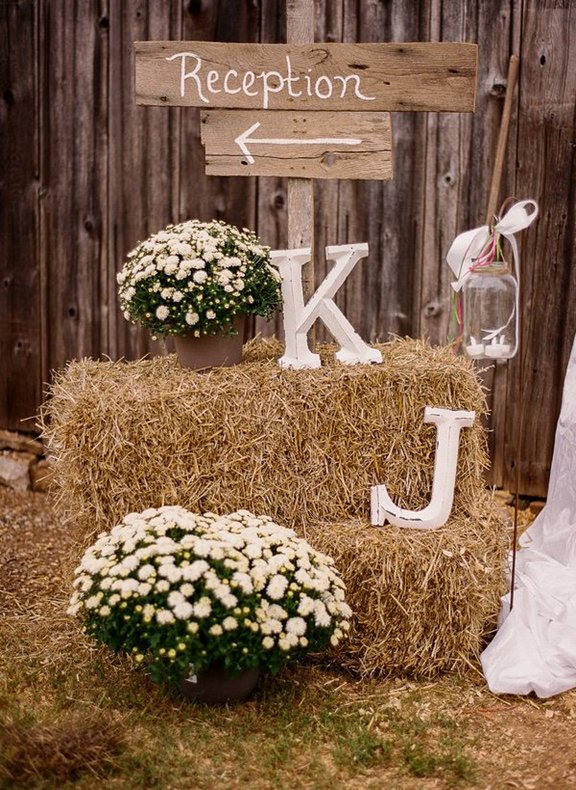 It's pretty great that the rustic decorations won't cost you much money. You can just go somewhere in the outdoors and get the necessary things straight from nature. Find a wood log and turn it into a vase that will hold flowers on each table.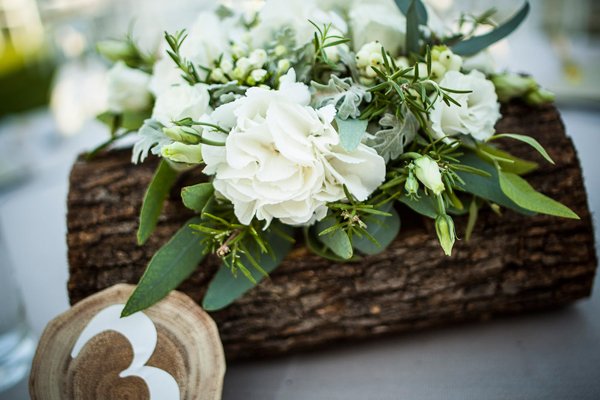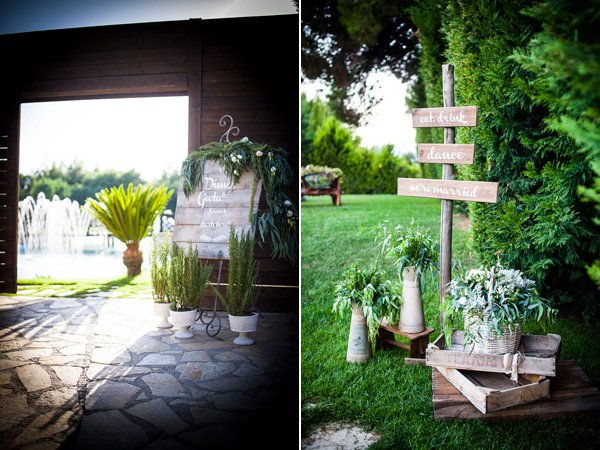 The white flowers like the ones on the photos below are characteristic about these weddings, so make sure you have tons of them.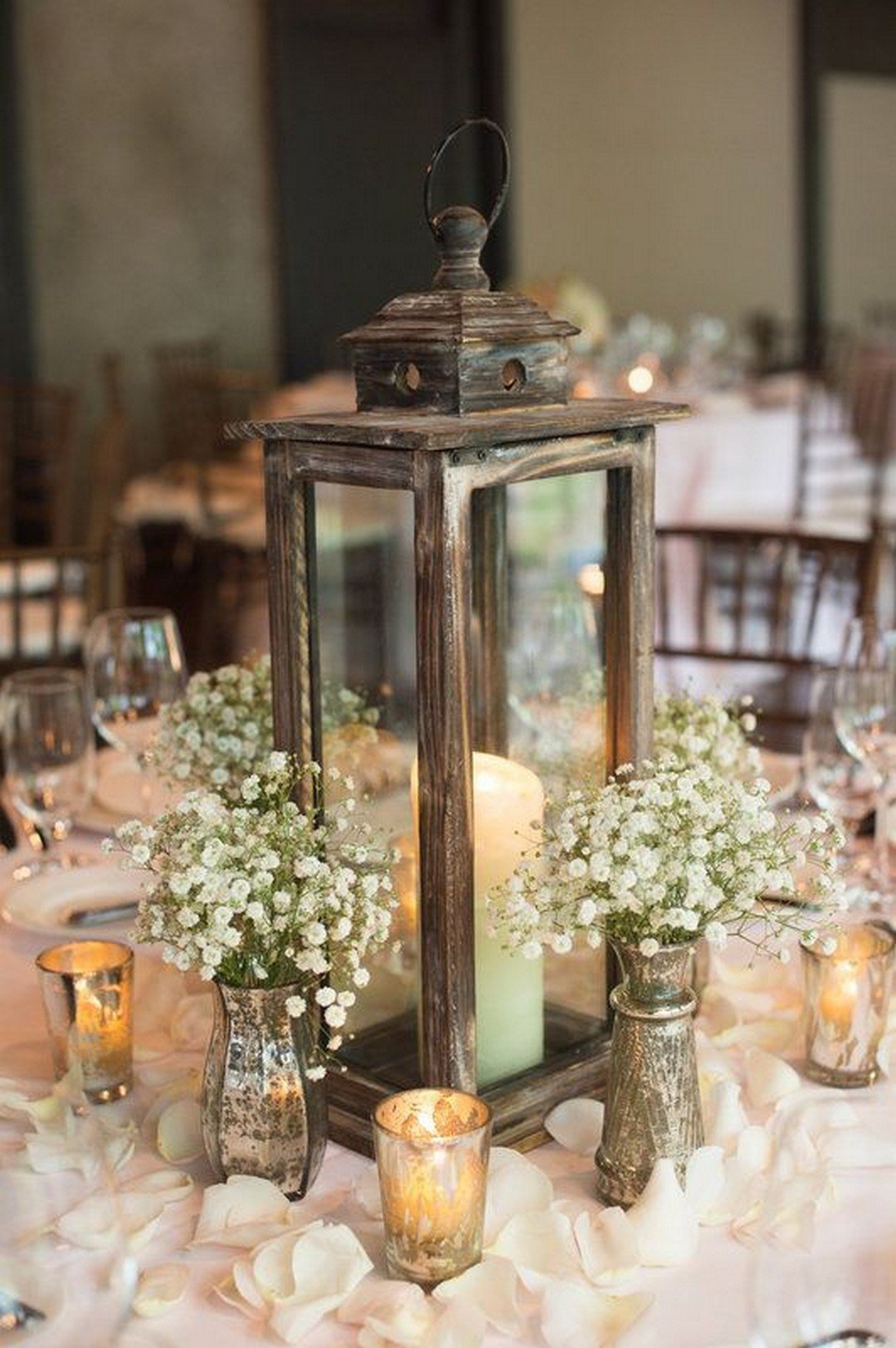 Take two barrels and turn them into a table which will hold all of the sweet stuff of the wedding. Everyone will just love to come and serve themselves on this super cool table.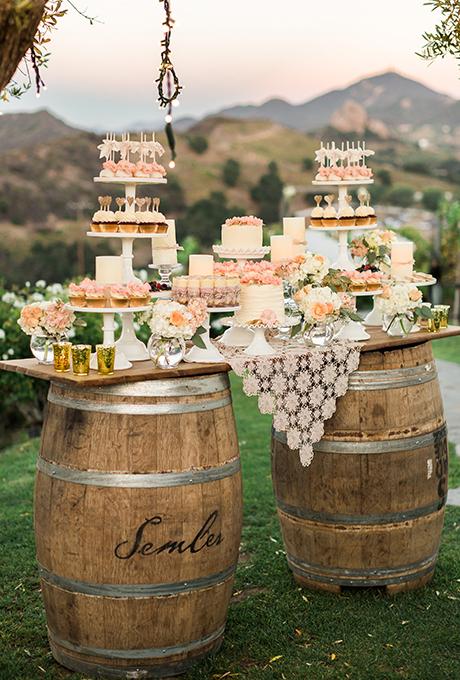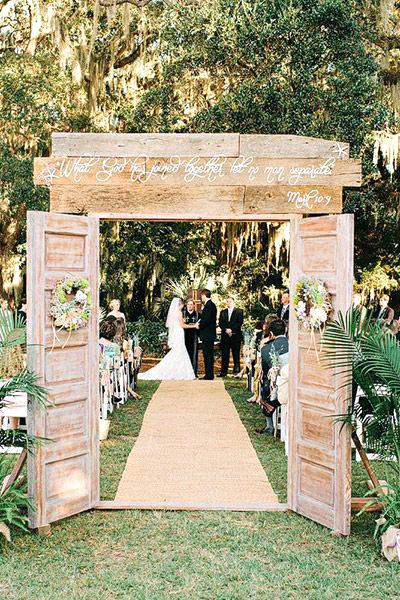 If you have crates in the basements that are just collecting dust and you haven't got a clue what to do with them, now it's the perfect time to put them to a good use. They will fit in the rustic wedding setting in an outstanding way and wherever you put them you won't make a mistake.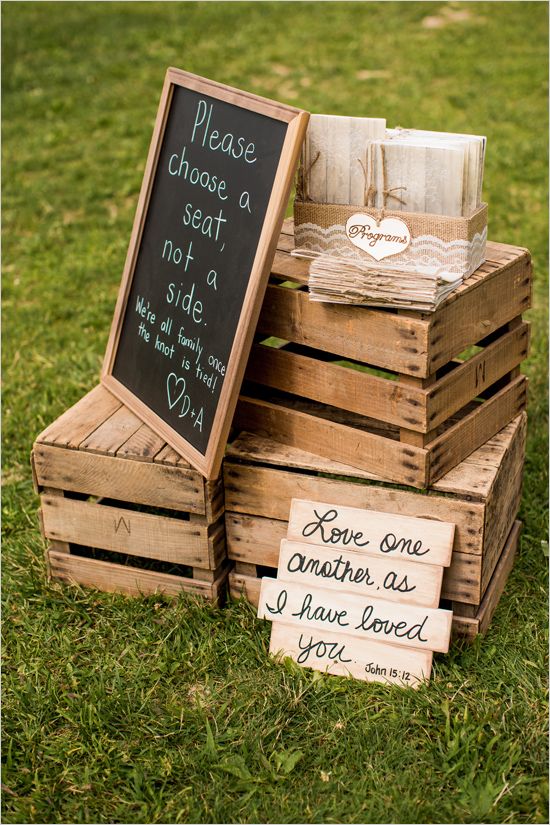 The wood log slices are amazing when it comes to making rustic centerpieces for each table. Make sure you have them and you have a lot of them! Get some mason jars and burlap and make some memorable decorations that will make everyone say wow.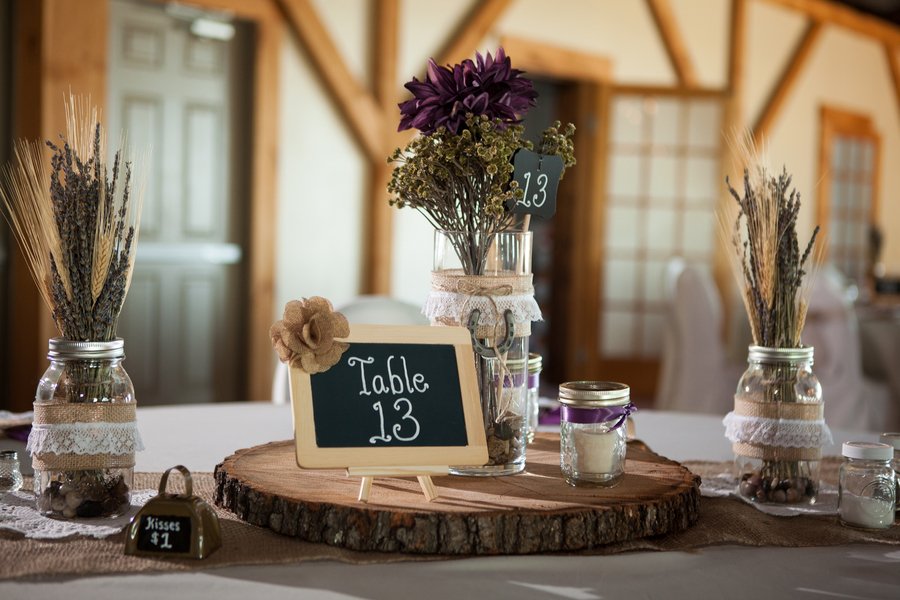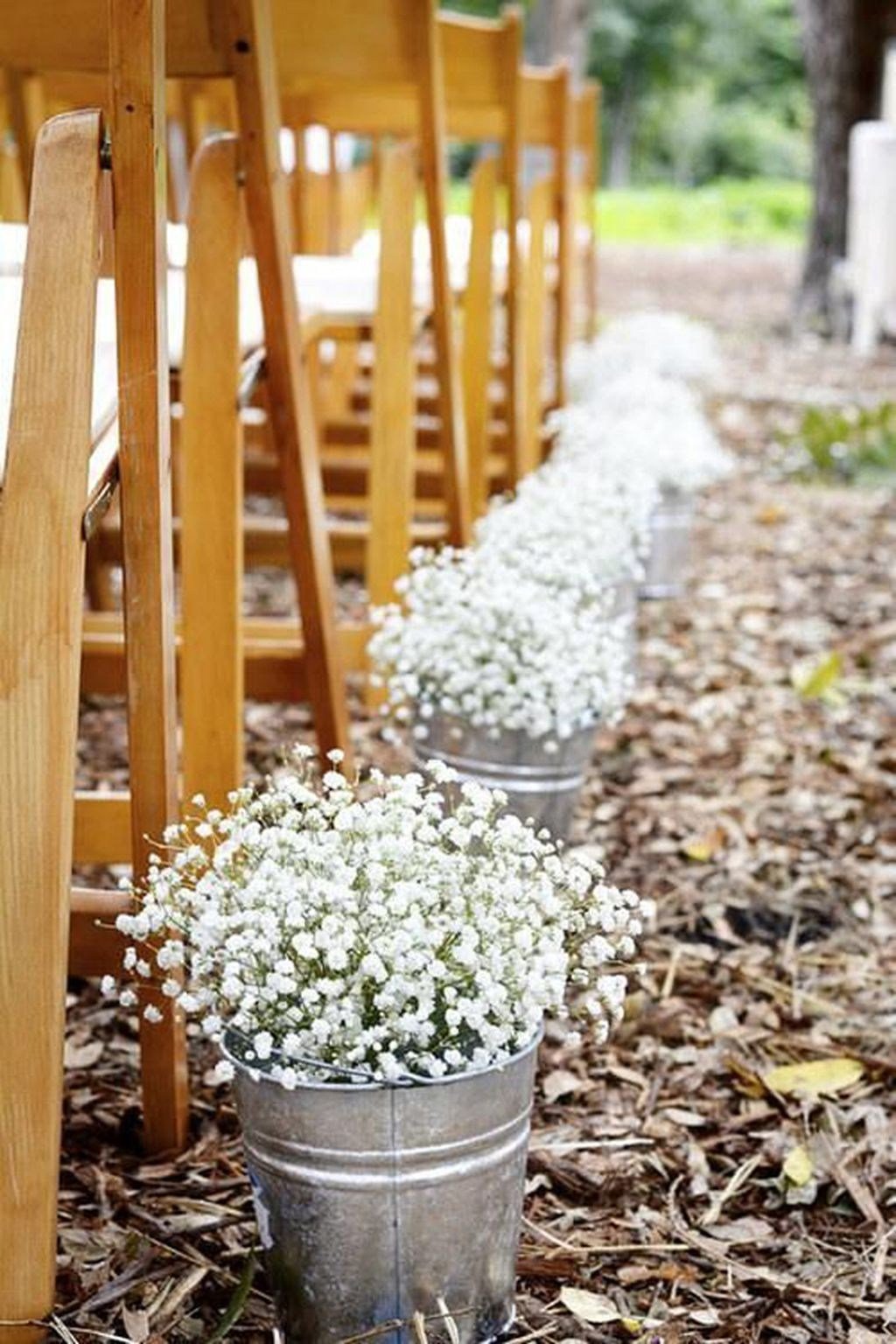 Candles are a must-have for this type of wedding. Not only that they will make the atmosphere more romantic but they will add warmth and coziness to the event as well.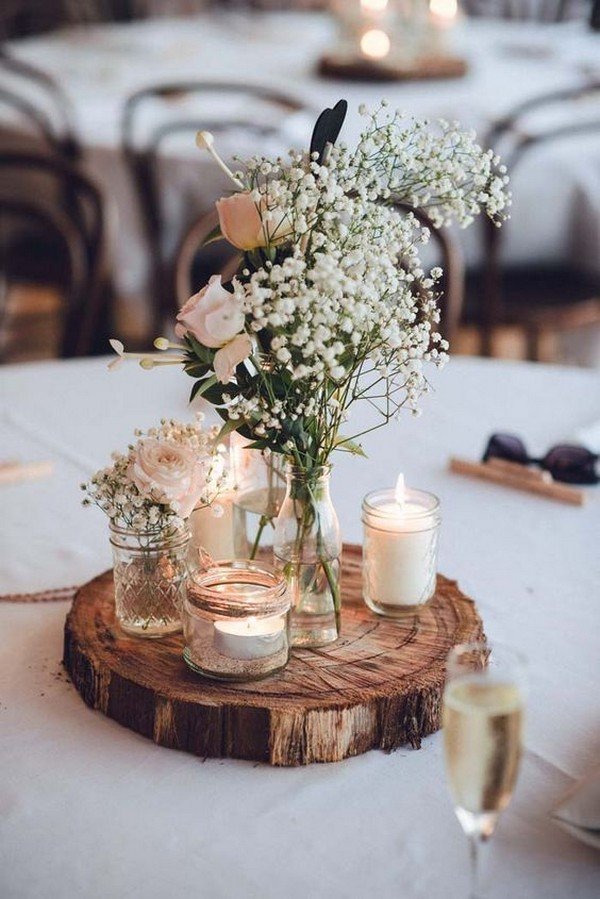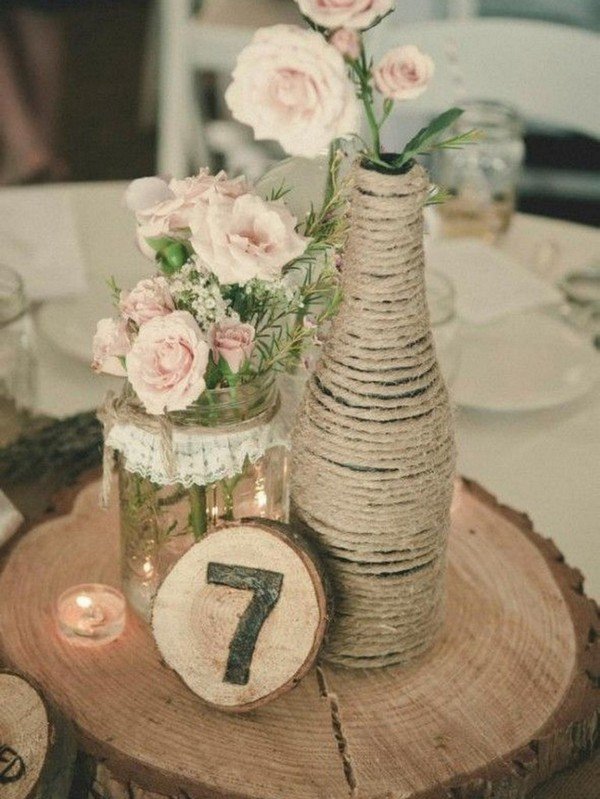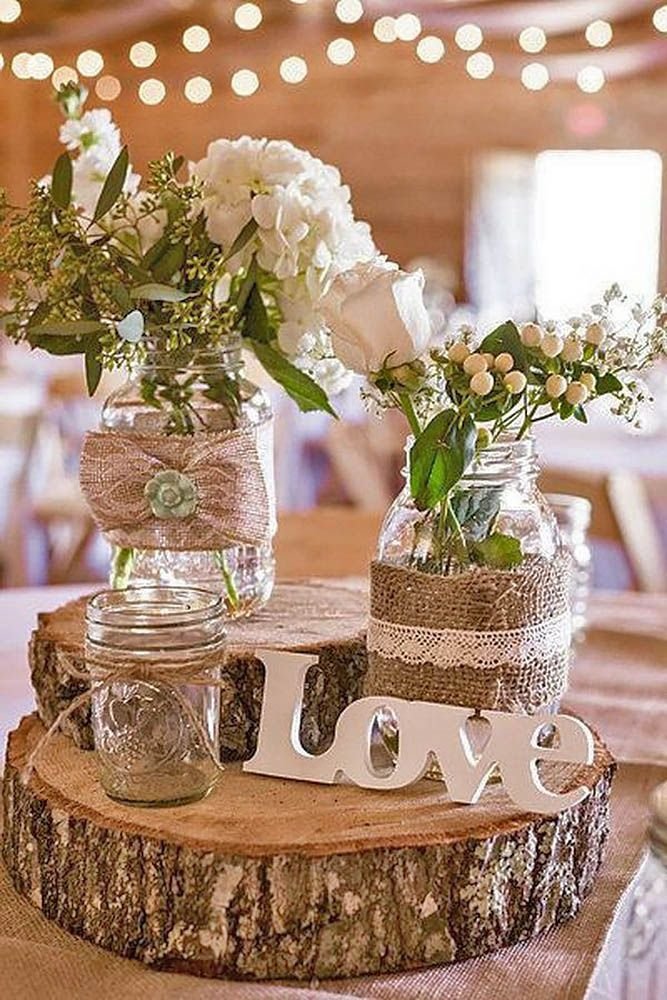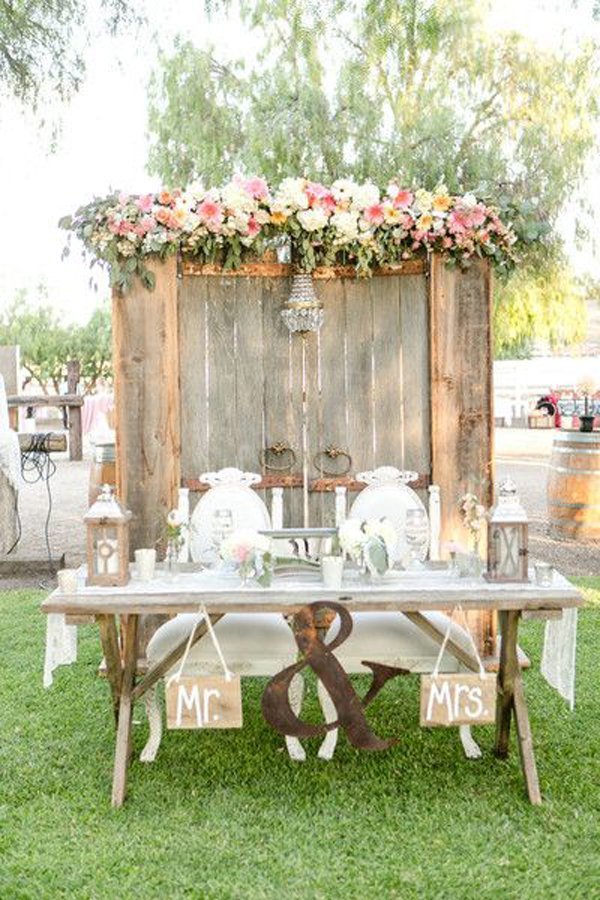 Aren't these rustic wedding totally stunning? How do you like them? Let me know in the comments below!