As temperatures grow, so does the need for cold drinks, and there is no better refreshing drink than a tasty and cool cocktail. In such hot moments you need something that will refresh you absolutely. Take a look at the list below that we have prepared for you that contains  some easy and simple way to make a summer refreshing cocktail.
1. Cranberry-Basil Spritzer
Necessary ingredients to make this summer drink are 1 c. water, 1c. sugar, ½ c. basil leaves, 2c. unsweetened cranberry juice, ¼ c. fresh lime juice, 1 liter chilled club soda, 4 slice lime, 1 c. fresh cranberries and ½ c. basil leaves. Place the water and the sugar in the pot and place it on fire and leave it until it boils. Stir nicely sugar in order to melt it. Then add ½ cup of basil leaves and remove the pot from the fire and let it cool for about 20 minutes. Combine in a larger bowl syrup, unsweetened cranberry juice and fresh lemon juice. Add fresh cranberries. Finally, mix together and add ice cubes.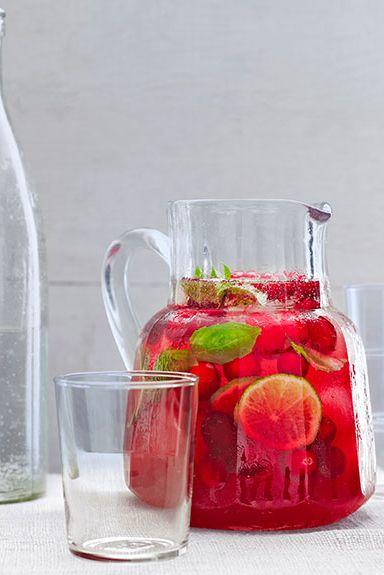 source
2. Cuba Libre
To prepare this wonderful and sweet summer drink you need  2 oz. spiced rum , 1 can cola, juice of lime, 2 lime wedges, for garnish. In a larger bowl, add the rum, coke and lemon juice, and mix well the ingredients. In order to have even more beautiful frost, put ice cubes.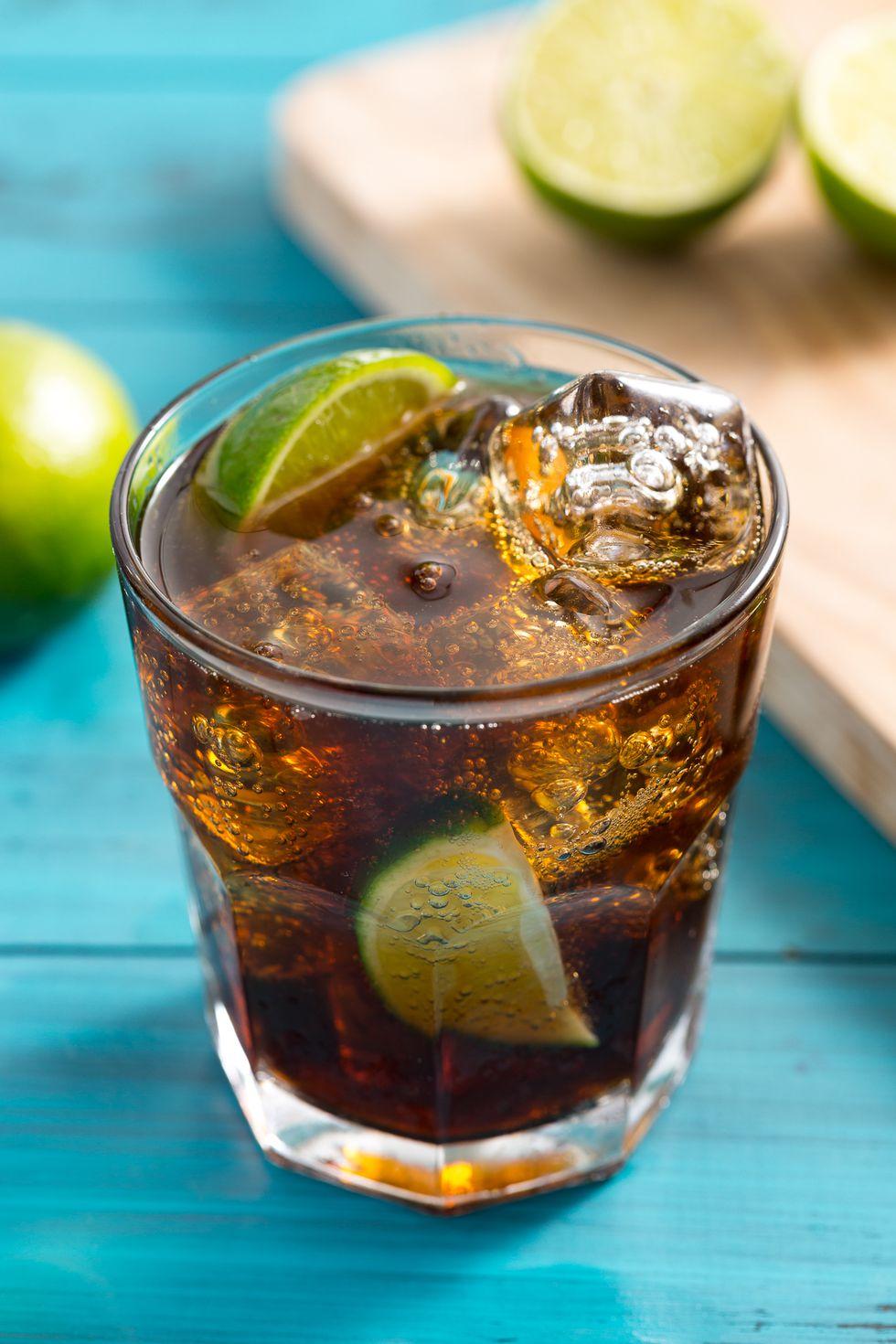 source
3. Raspberry Gin Rickey
You want to make a gin from raspberries? You can do this in a simple way. Necessary ingredients to prepare this giant are 1c. sugar, 1/2 c. raspberries, 1c. fresh lime juice, 12 oz. gin. Place a cup of water and sugar in a bowl. Place it on fire until it boils and the sugar is melted. After melting the sugar, remove it from the flames and let it cool for 10 minutes. Take glasses and place raspberries in each on the bottom, add 2 tablespoons of lemon juice, gin and several ice cubes. Decorate with more raspberries.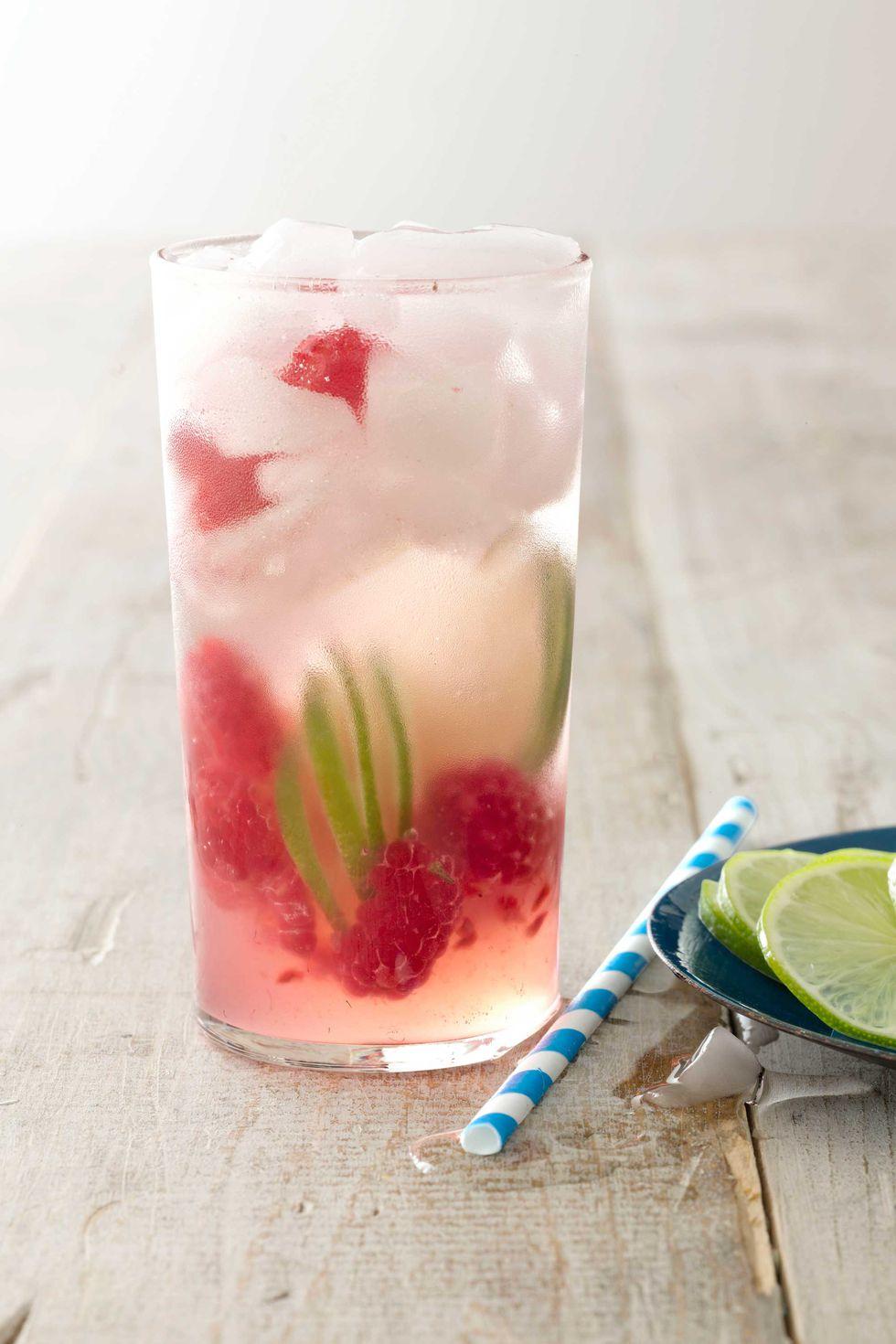 source
4. Mermaid Mules
Necessary ingredients you need to make this summer drink are 6 oz. vodka, 3 oz. blue Curacao, 3 oz. lime juice, 1 oz. can ginger beer, 3 lime rounds for garnish and paper umbrellas for garnish. Put vodka, blue Curacao and lime juice in a bowl. Stir well until ingredients are combined. Decorate with paper bats.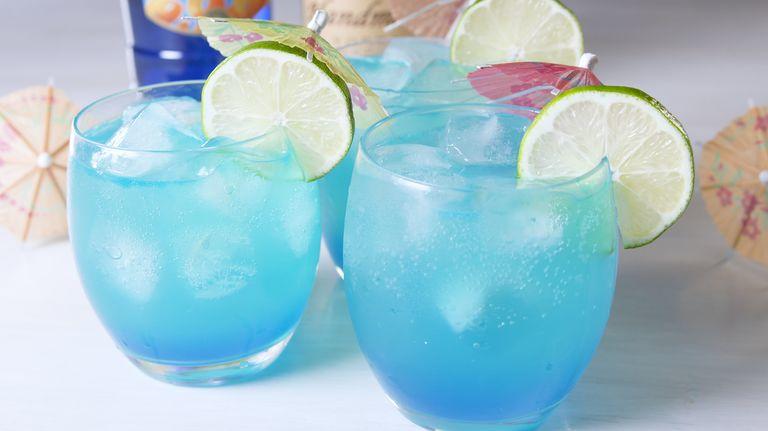 source
5. Bahama Mamas
All you need to prepare this cocktail are 2 parts orange juice, 1 part pineapple juice, 1 part dark rum, ½ part coconut rum, ½ part lime juice, splash grenadine, pineapple wedges for serving and maraschino cherries for serving. Fill a glass with ice. Then add the orange juice, pineapple juice, dark rum, cocoon powder, lemon juice and grenadine. Put a few ice cubes. Decorate with pineapple and cherry.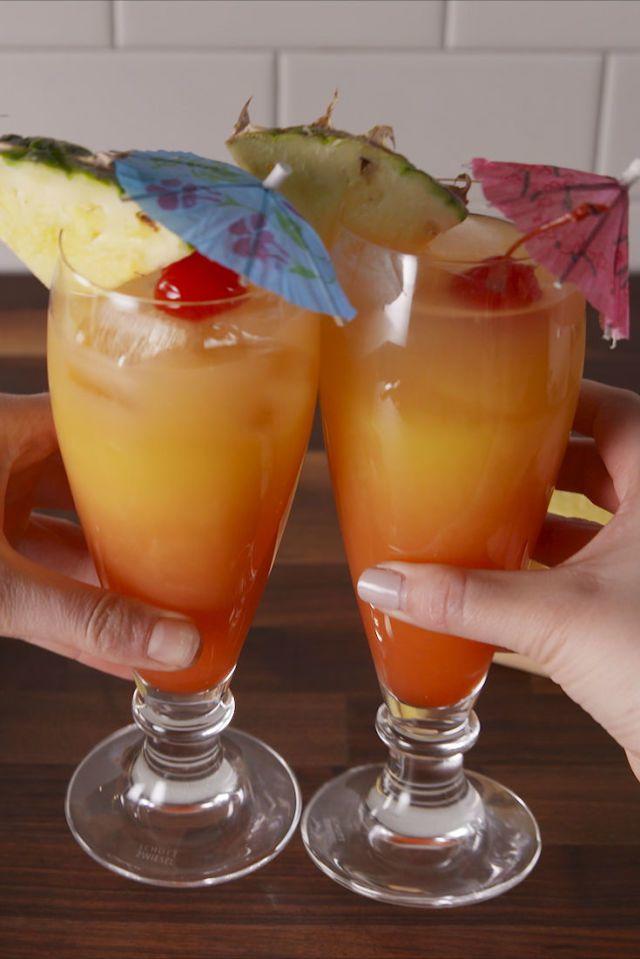 source
6. Mint Julep
To prepare this delicious cocktail you will need  2 oz. bourbon, ½ oz. simple syrup, 3 mint leaves and crushed ice.
In the cocktail bucket, put the essential oils from the mint, add the syrup and the ice and stir.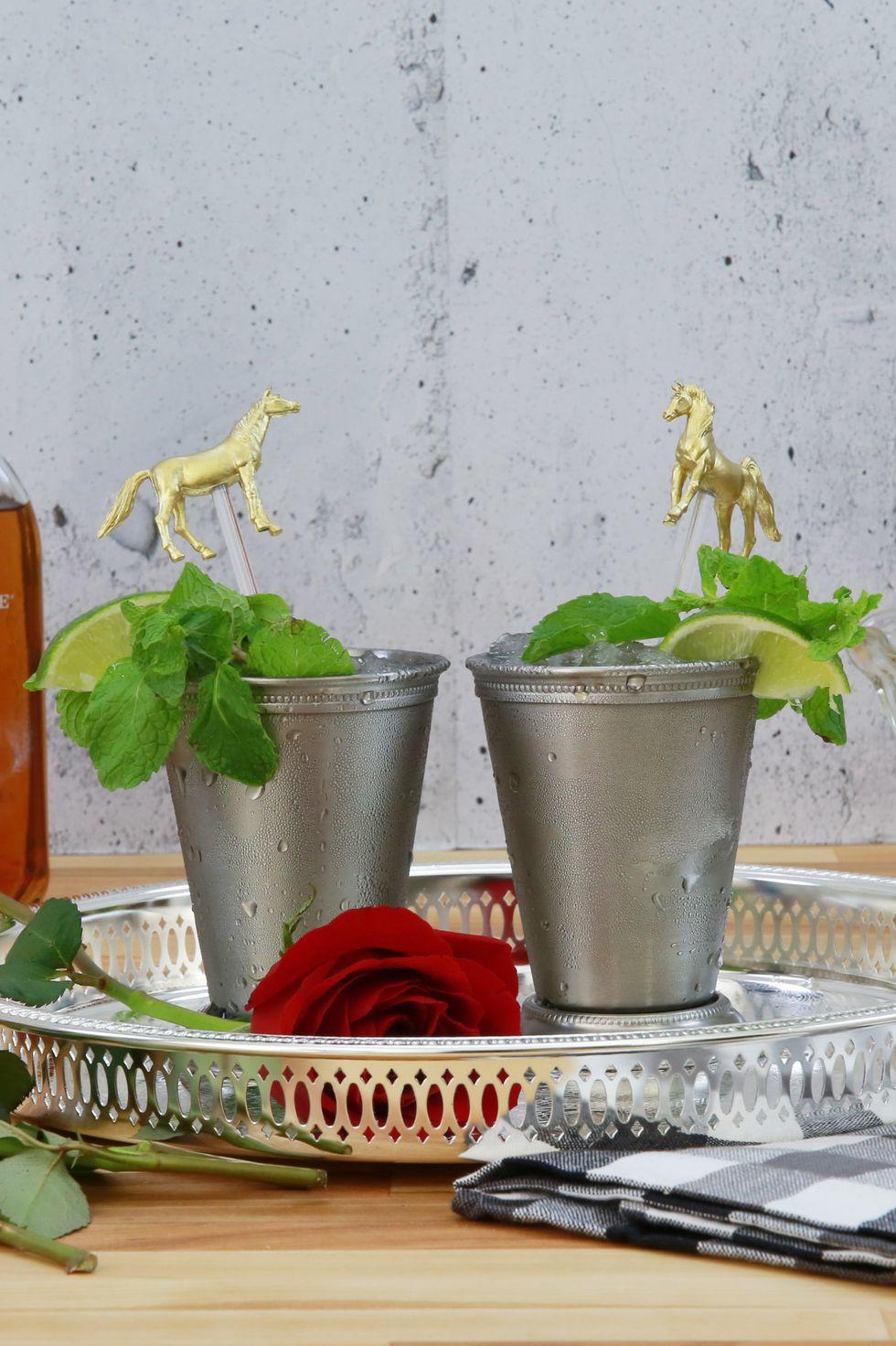 source