Dinner is one of the meals that most people skip. Because of the healthy life, they practice avoiding the third meal of the day. And it is wrong. If you want to keep healthy life habits try to take all the meals during the day. And if you are lack ideas about what to eat for dinner then we are here to help you with some inspiring dinner ideas. Healthy, easy to cook and so delicious, these recipes below are the best choice for dinner if you are a gourmet keeping its body safe and well looking. Try them all.
1.Spinach, Lima Bean & Crispy Pancetta Pasta
For the preparation of this paste recipe you need (9 ounces) package fresh spinach pasta, 1 tablespoon extra-virgin olive oil, 4 ounces diced pancetta, 1 (16 ounces) package frozen baby lima beans, thawed, 1 cup sliced shallots, 2 cloves garlic, minced, ½ teaspoon dried rosemary, 4 cups baby spinach, 3 tablespoons lemon juice, ¾ cup grated pecorino cheese, divided. First, in a bowl with water, cook the pasta according to the instructions. Then, put the pancetta in a pan with oil. Cook until crispy. Take them out and set them aside. Put onion, garlic, rosemary, and spinach in the same pan. Boil for about 2 minutes. Put the dough in a bowl and add the spinach and pancetta mixture.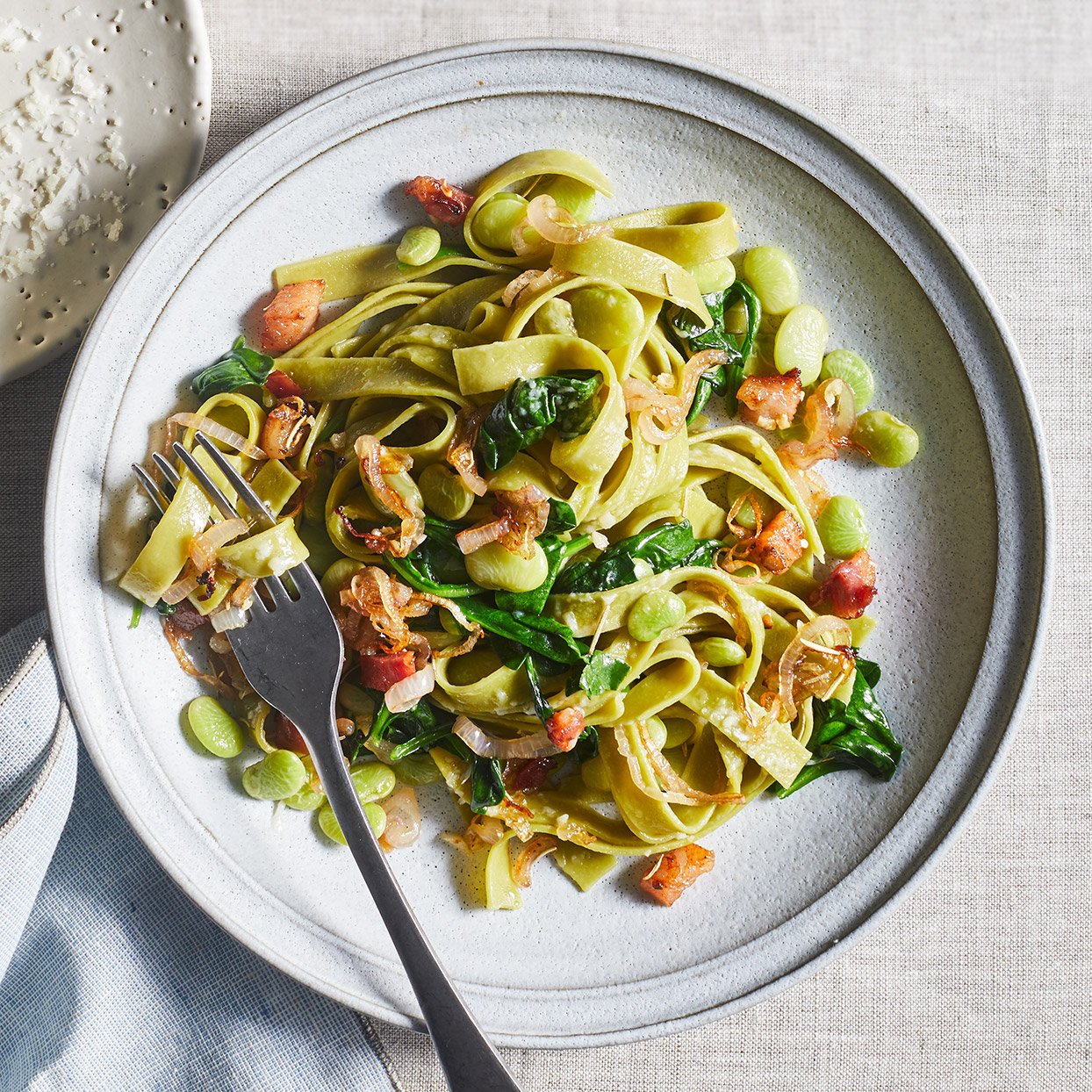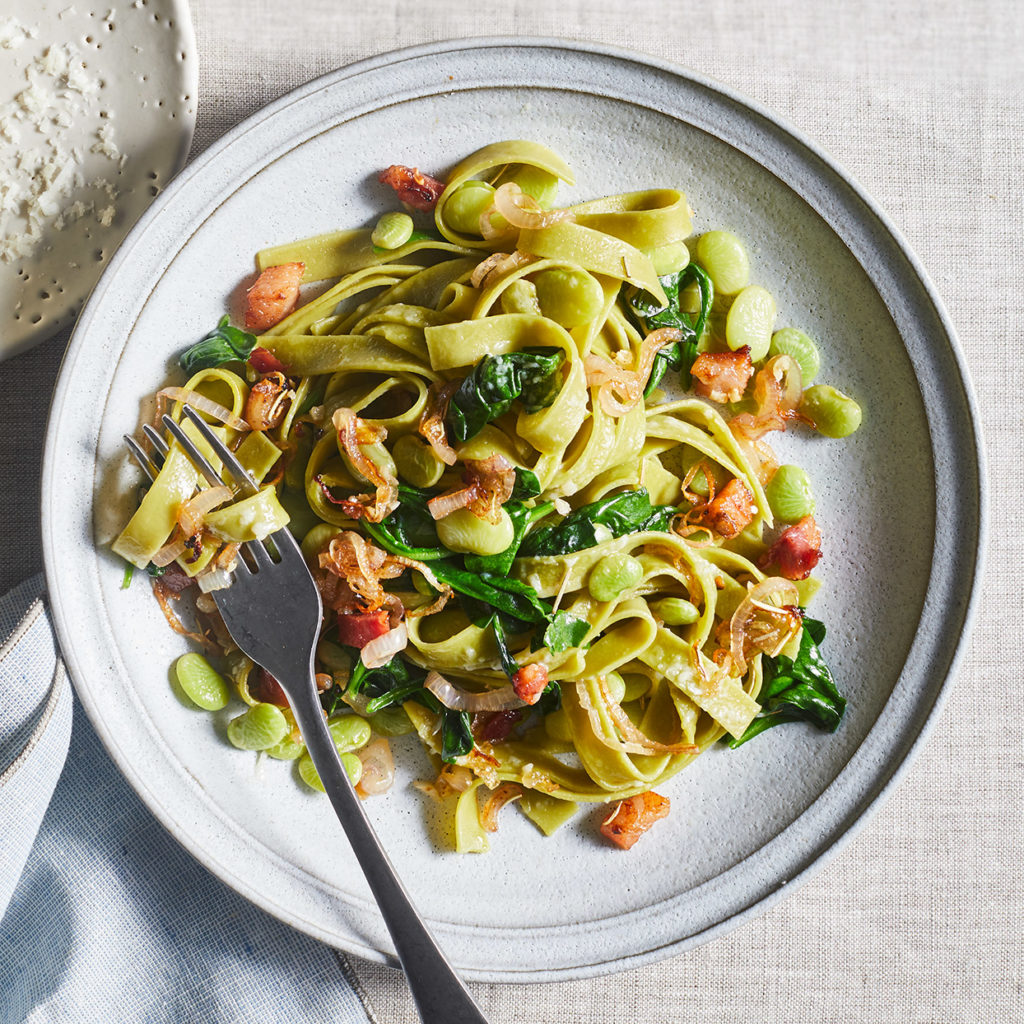 source
2.Spinach-Artichoke-Sausage Cauliflower Gnocchi
You need 1 (10 ounces) package frozen chopped spinach, 1 tablespoon olive oil, 1 (12 ounces) bag frozen cauliflower gnocchi, 2 links cooked Italian turkey sausage, diced, 1 (14 ounces) can quarter artichoke hearts, drained, ¼ cup freshly grated Parmesan cheese. Put the spinach in the microwave. Leave it to soften. Put oil in a pan. Heat it. Add the gnocchi and cook until golden brown. Add sausage, artichoke, and spinach. Sprinkle with Parmesan.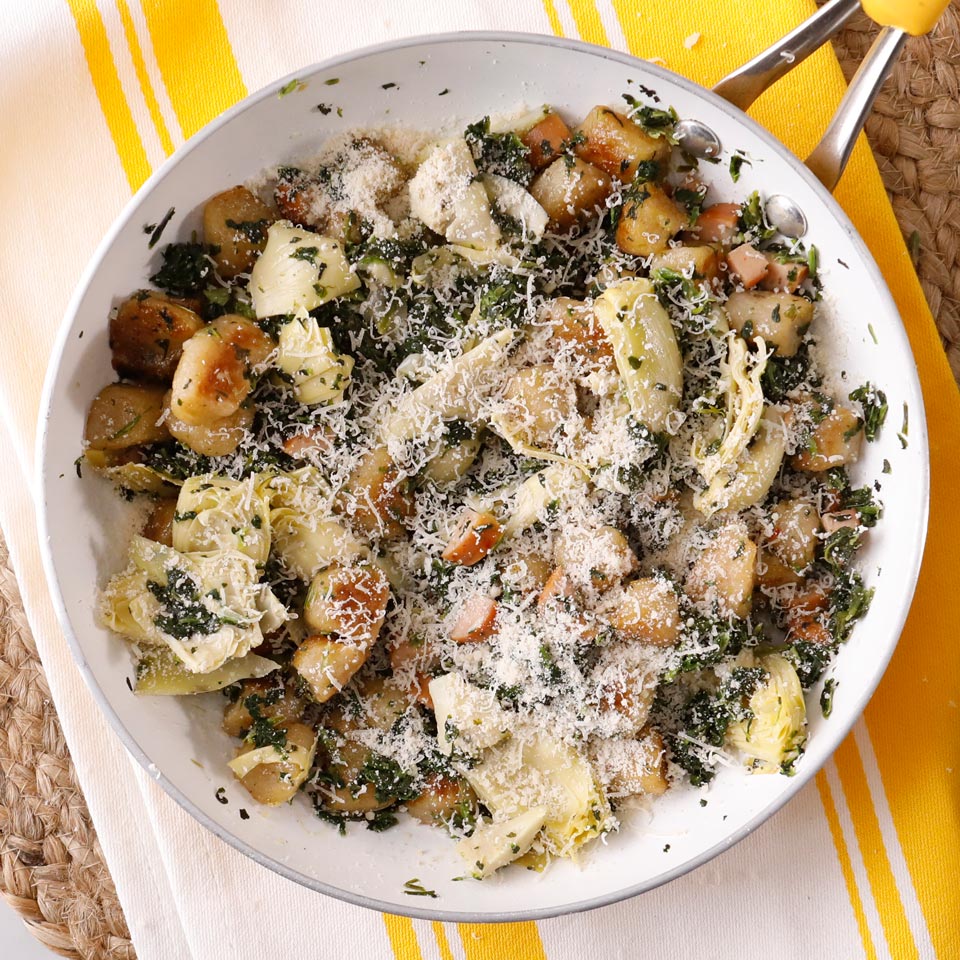 source
3.Flat-Belly Salad
Take 2 tablespoons cider vinegar, 2 teaspoons whole-grain mustard, 1 tablespoon minced shallot, ¼ teaspoon salt, ¼ teaspoon pepper, ¼ cup extra-virgin olive oil, 8 cups mixed salad greens (about 5 ounces), 1 (14 ounces) can artichoke hearts, rinsed and halved or quartered, 1 cup rinsed no-salt-added chickpeas, 1 avocado, chopped, 2 hard-boiled eggs. All you have to do is add all the ingredients to a bowl. Combine them nicely. Finally, grate the eggs. Season with vinegar, salt, and pepper.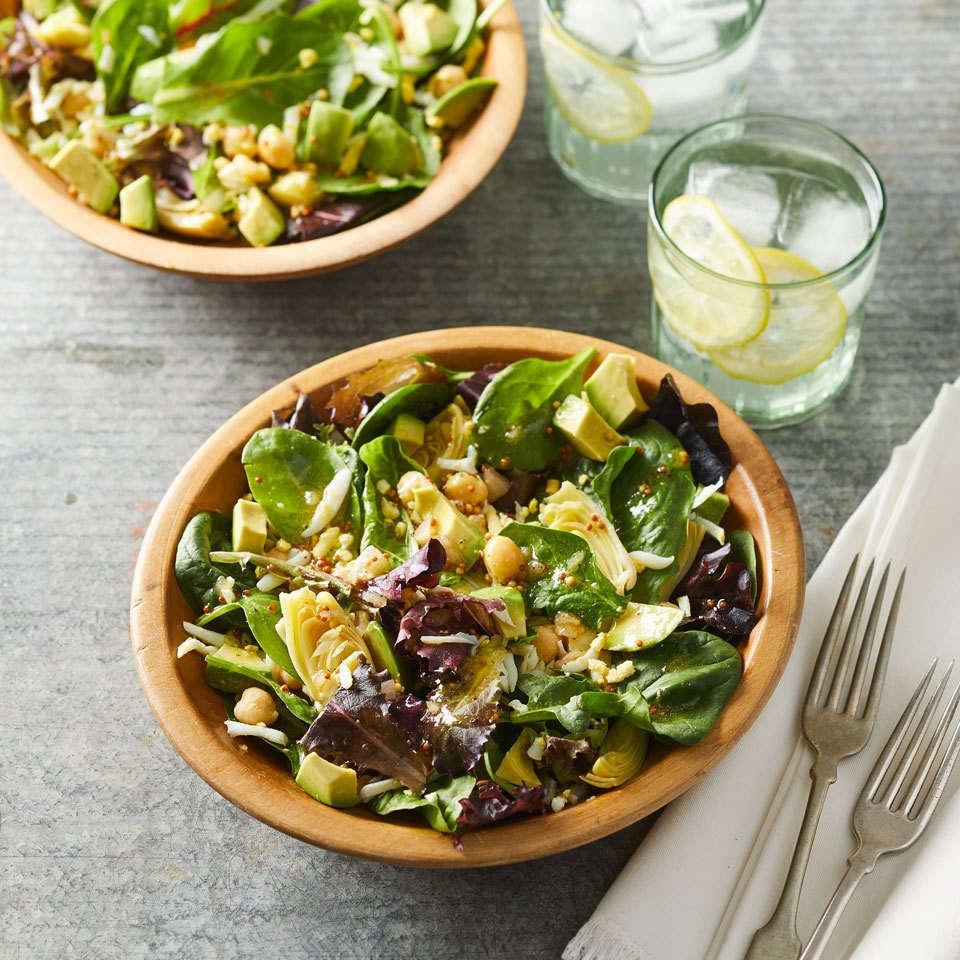 source
4.Chicken, Brussels Sprouts & Mushroom Salad
Ingredients needed to prepare this recipe are 6 tablespoons olive oil, 3 tablespoons red-wine vinegar, 1 ½ tablespoon minced shallot, 1 tablespoon Dijon mustard, 2 teaspoons chopped fresh thyme, ½ teaspoon ground pepper, 12 ounces shredded cooked chicken, 4 cups shaved fresh cremini mushrooms, 4 cups shaved Brussels sprouts, 4 cups packed baby arugula, 1 cup thinly diagonally sliced celery, 1 cup shaved Parmesan cheese. Put oil, vinegar, onion, mustard, thyme, and pepper in a bowl first. Add the chicken, mushrooms, arugula, and celery. Combine well. Sprinkle with Parmesan.