Are you wondering what tasty to cook for diner today? If you want the whole family to enjoy while dining together and having some fun time around the table, then you should cook something really tasty. If your family likes beef, here we present you some easy to cook instant pot beef recipes that you must try, and that the whole family will enjoy. Read the recipe below and choose the one you think they will like the most.
1. Instant Pot Hamburger Soup
Ingredients for preparation of this recipe are 1/2 tablespoon olive oil, 1/2 medium onion chopped, 2 sticks celery chopped, 1 pound extra lean (95% lean) ground beef, 3 cloves garlic minced, 2 heaping tablespoons tomato paste, 1 (28 fluid ounce) can be diced tomatoes with juices, 4 cups beef broth, 2 large Russet potatoes diced, 1 dash of Italian seasoning, Salt & pepper to taste. Put onion, olive oil and celery in the pot. Cook for about 4 minutes. In a bowl, mix the minced garlic and beef. Fry until the meat turns red. After the meat has cooked add tomato puree, potatoes and spices. Close the lid and cook for about 8 minutes. Season with salt and pepper and serve immediately.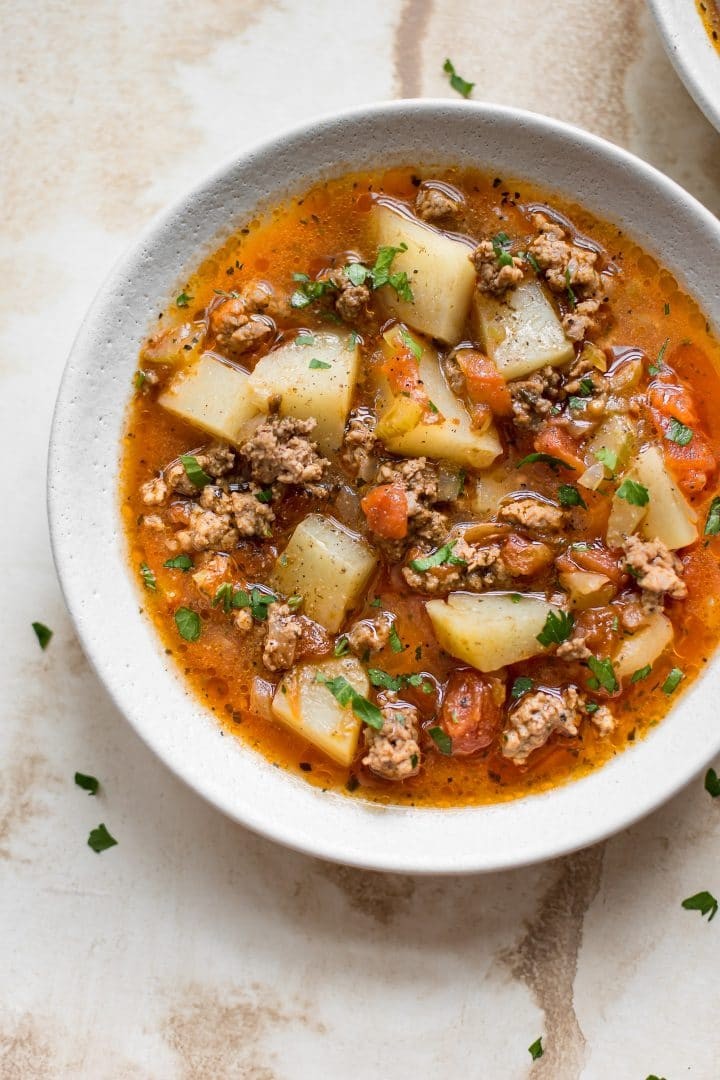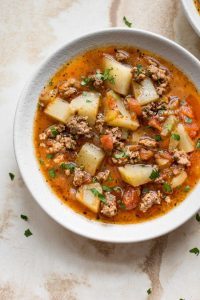 source
2.Instant pot beef and cheesy potatoes
To prepare this recipe you will need 1.5 lbs ground beef, 6 large uncooked potatoes, 2 cups shredded cheddar cheese, 2 C. water, 1 Tbsp Italian seasoning, 1 tsp paprika, 1/2 tsp salt, 1/4 tsp pepper and Cooking Spray. Put minced meat in a bowl and cook. Cut the potatoes into smaller pieces. In a small bowl mix all the spices. Put foil in baking tray. Arrange the potatoes, place the minced meat on it and grate the cheese. Repeat the procedure 3 times. Bake for about 20 minutes.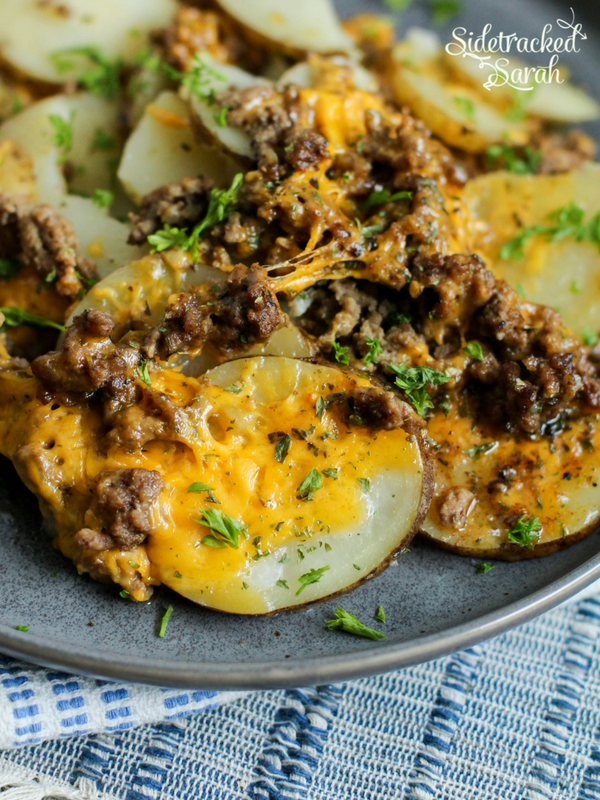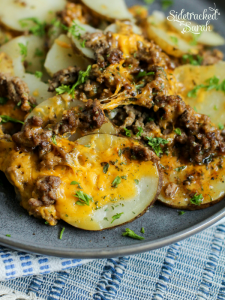 source
3.Instant pot cheesy taco shells
Take 1 tablespoon olive oil, 1 pound lean ground beef, 1/2 medium sweet onion, diced, 1 small poblano pepper, diced, 3 cloves garlic, minced, 2 1/2 teaspoons chili powder, 1 teaspoon dried oregano, 1 teaspoon ground cumin, 3 cups beef stock, 1 (8-ounce) can tomato sauce, 1 cup mild salsa, homemade or store-bought, 12 ounces medium pasta shells, Kosher salt and freshly ground black pepper, to taste, 6 ounces shredded extra- sharp cheddar cheese, about 1 1/2 cups, 1/2 cup heavy cream, 1/4 cup chopped fresh cilantro leaves. In a bowl with olive oil, place the meat and cook until red. Add the onions and cook for about 2-3 minutes. Finally add the tomato sauce, salsa and the pasta. Season with oregano, chili powder, cumin, salt and pepper. Cook for another 5 minutes and serve with cheese. Good appetite.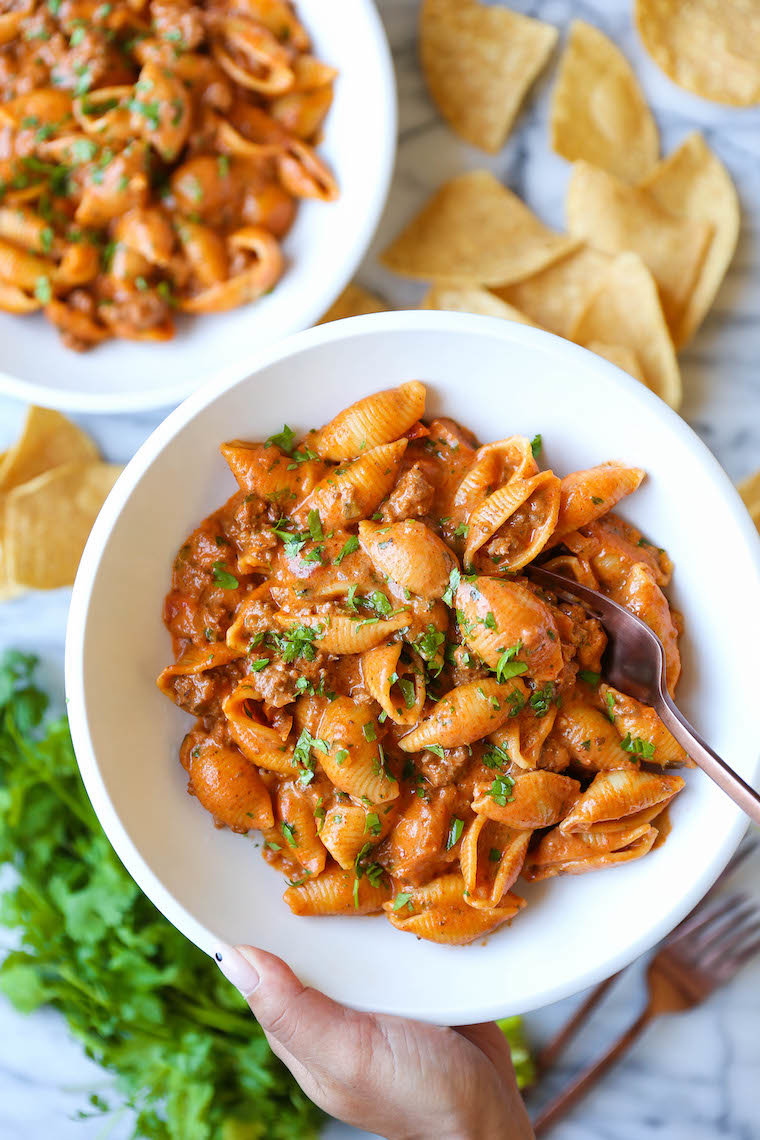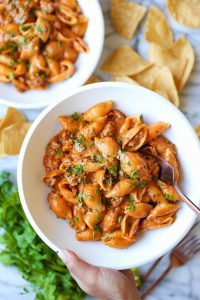 source
4. Instant Pot Korean Ground Beef Recipe
Preparation of this recipe requires 1 tablespoon olive oil, 1.5 pounds lean ground beef, 1.5 teaspoons garlic powder, 1 teaspoon ground ginger, 1 teaspoon dried minced onions, 1/2 teaspoon sea salt, 1/2 cup low sodium beef broth, 1 / 4 cup low sodium soy sauce, 1 tablespoon sesame oil, 1/4 cup brown sugar, 1 teaspoon sriracha sauce. Put all the ingredients in a bowl and cook until the meat is tender. Season with salt and pepper.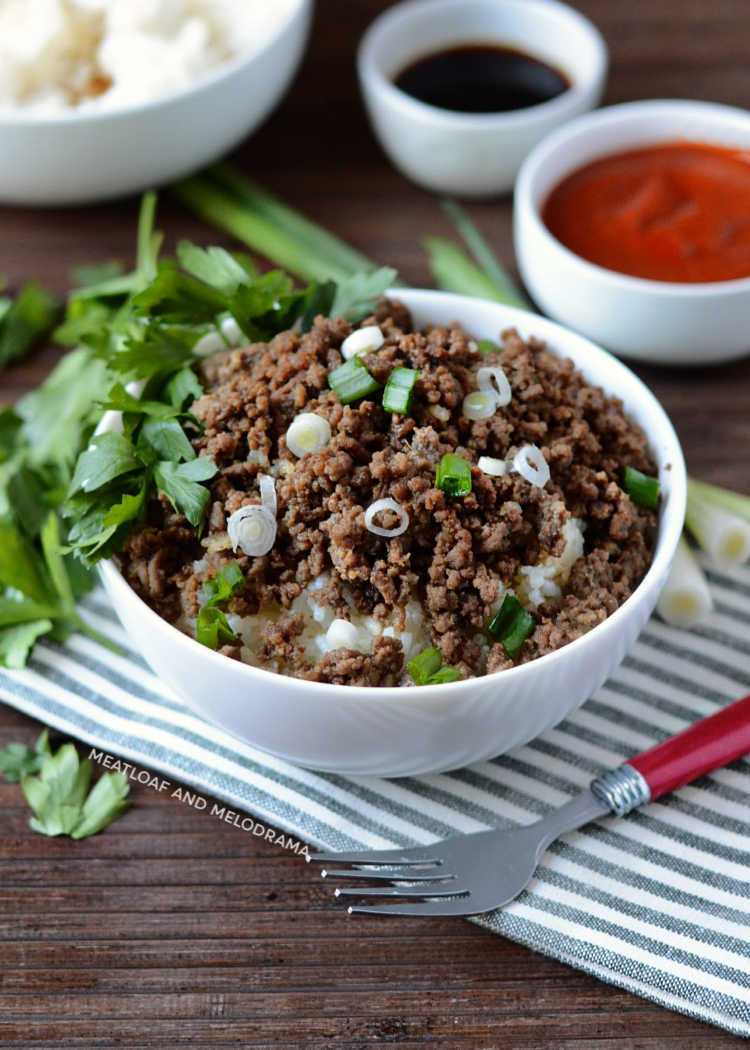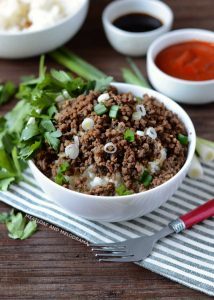 source
5. No bean whole 30 Keto chili in the instant pot
This recipe requires 1 1/2 Tbsp Olive oil, split, 1/2 Cup Onion, diced, 1 Red pepper, diced, 1/2 Cup Celery sliced, 1 Tbsp Garlic, minced, 1 Lb Grass-fed 85% lean Ground beef, 4 tsp Chile powder, 1 Tbsp Smoked paprika, 1/4 tsp Cayenne pepper, 1/8 tsp Ground Allspice, 1 Can Fire roasted diced tomatoes (14oz), 1 Can Crushed tomatoes (14 oz), 1/2 cup Water, 2 Tbsp Tomato paste, 1 tsp Sea salt, Pinch of pepper, 2 Bay leaves, 1/4 Cup Parsley minced. Put oil in a bowl. Once it boils, add the onions, celery and garlic. Then add the meat. Cook for about 15 minutes.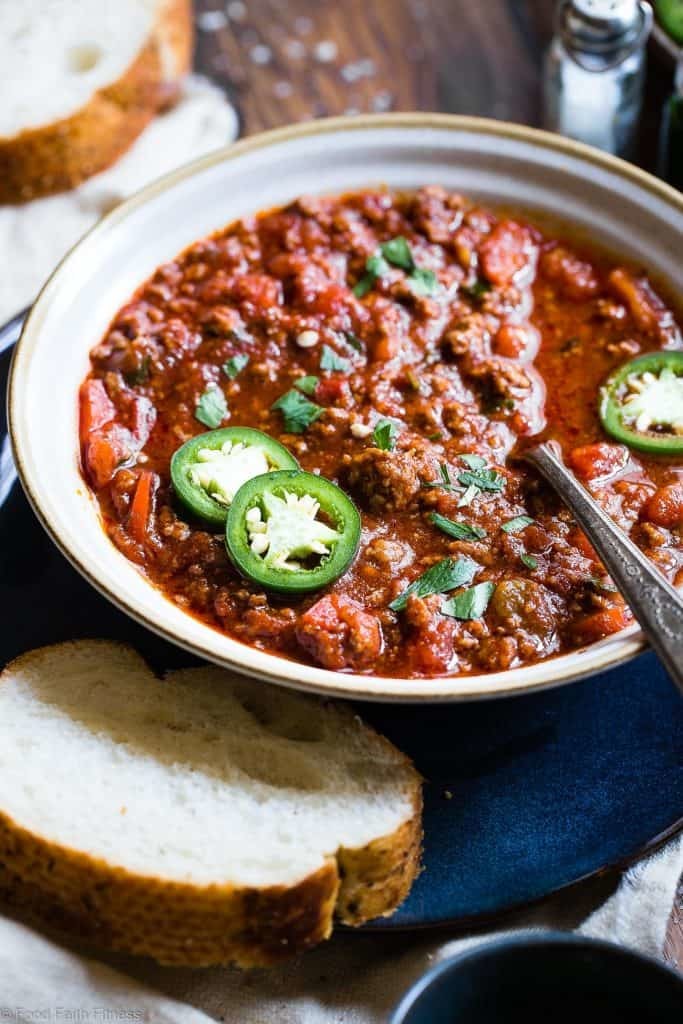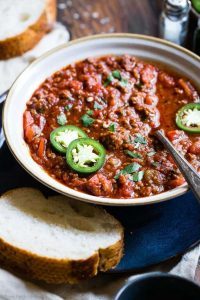 source