What is on your menu for dessert for today? Still have no idea what to surprise your family with after the lunch? Here are some easy and fast to prepare deserts that we are sure you will all definitely adore. Read the recipes below and try some delicious ways to surprise your favorite ones.
1. Keto Almond Butter Fudge Recipe
Required ingredients for the preparation of this recipe are 1 c. coconut oil, at room temp, 1 c. almond butter, 1/4 c. heavy (whipping) cream, 10 drops liquid stevia, Pinch sea salt. Put paper in a baking tray. In a bowl mix together coconut oil, almond butter, cream, stevia and a little salt and mix until ingredients are even. Place the mixture in the baking tray and smooth the top with a spatula. After baking, refrigerate for about 2 hours.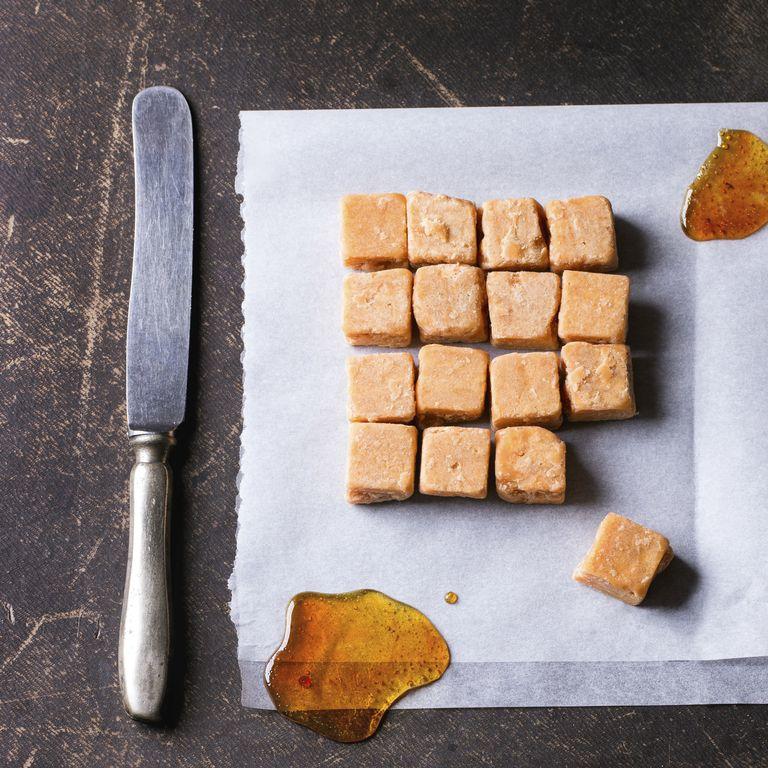 source
2. Chocolate chip cookie dough footballs
This recipe requires 3/4 cup Challenge Dairy salted butter, at room temperature, 1/2 cup dark brown sugar, 1/4 cup light brown sugar, 1/4 cup sugar, 2 tsp vanilla extract, 2 cups all purpose flour, toasted, 1– 2 tbsp water, if needed, 1 1/2 cups mini chocolate chips, 16 oz chocolate candiquick, 3 oz vanilla candiquick. Melt butter and sugar until soft, about 4 minutes. Add in it the vanilla extract. Add the flour, some water and mix until well combined. Form the dough into balls and bake for a few minutes. Then place the soccer balls in the melted chocolate and allow them to solidify.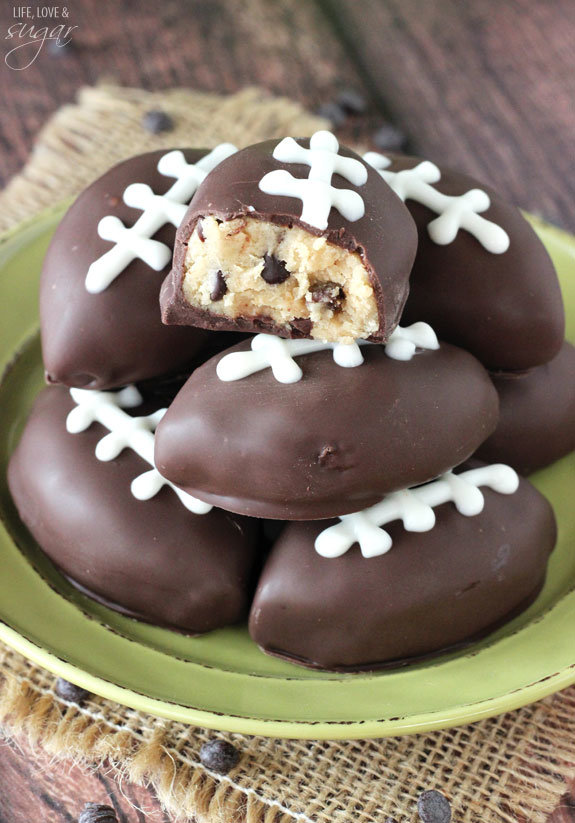 source
3. No-Bake Waffle Dippers
For preparation of these cookies you need Waffle cookies, bittersweet chocolate shredded coconut. Dip the prepared waffle cakes in half in pre-melted dark chocolate. Place them on a baking tray and bake for about 5 minutes. Add coconut.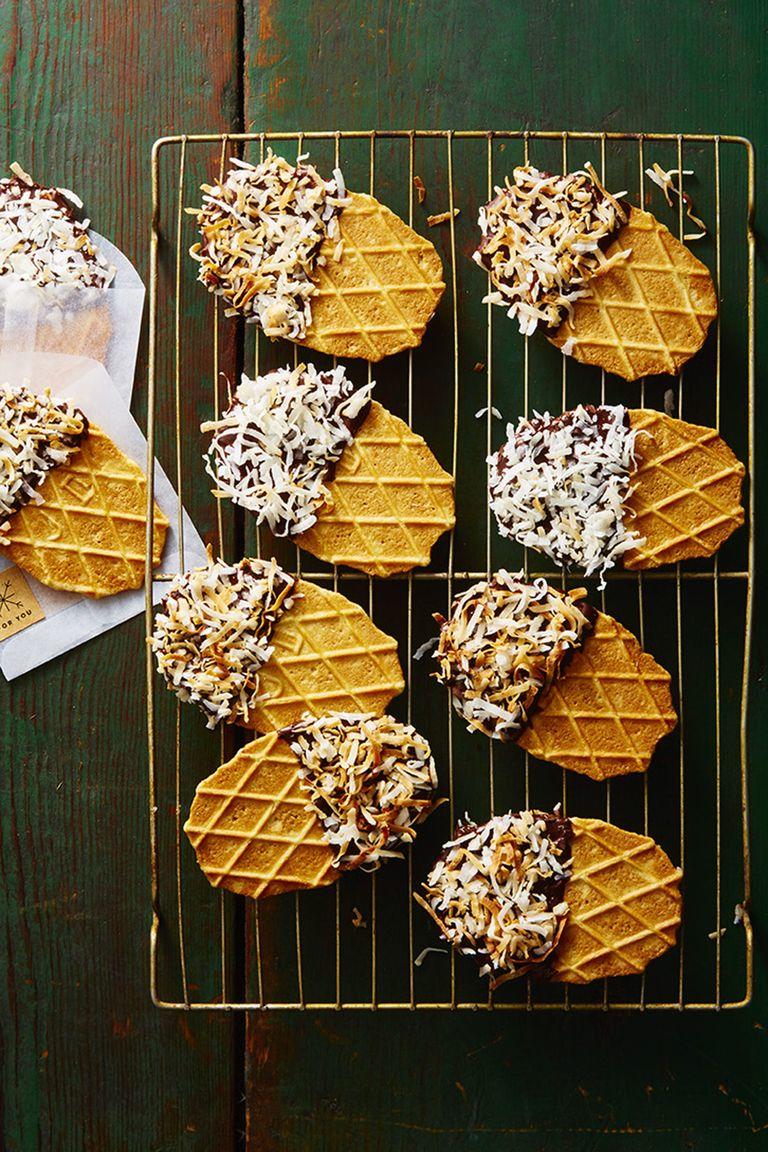 source
4. 3-Ingredient Chocolate Mousse
Take 8 oz. bittersweet chocolate (70% cacao or higher), chopped, plus chocolate shavings, 30 regular-size marshmallows. In a bowl, mix chocolate, marshmallow and ½ cup of cream. Put in the microwave oven for about 2 minutes. Allow to cool to room temperature for about 45 minutes. Add the remaining cream until a soft mixture forms. Put the obtained mixture into cups. Refrigerate for at least 2 hours. Cover with whipped cream before serving.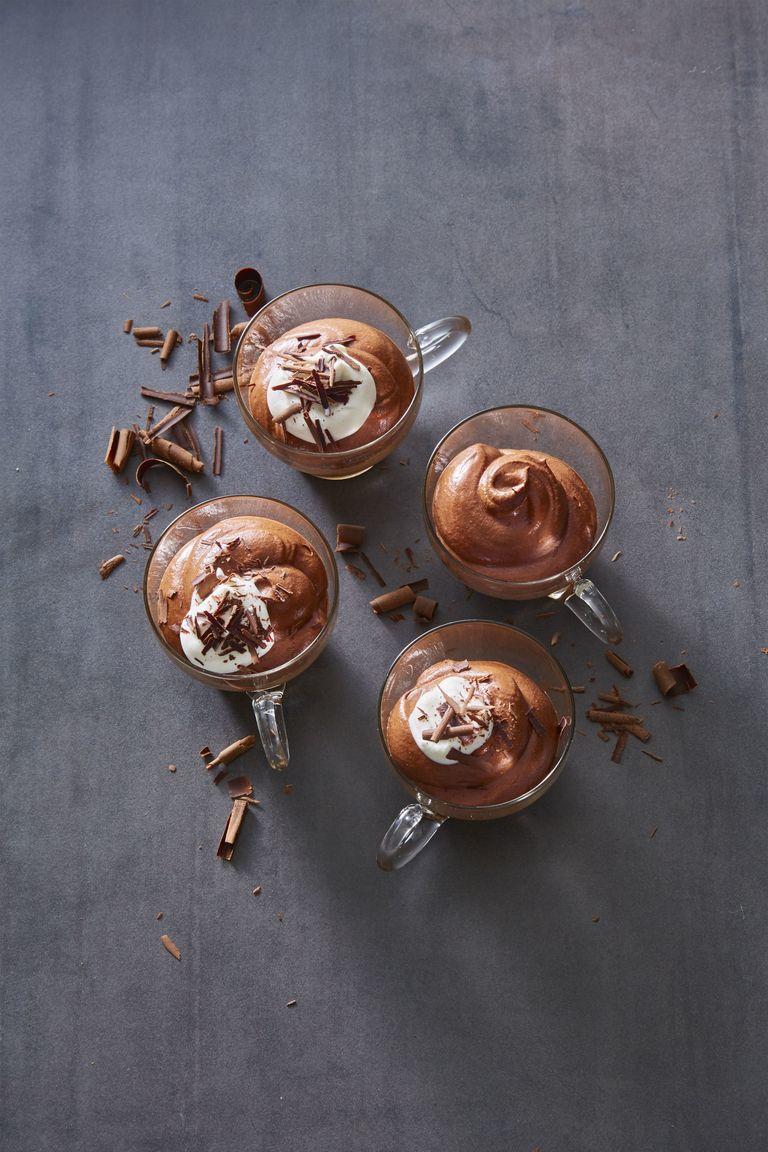 source
5. Touchdown brownies
Preparation of this recipe requires 12 tablespoons (1-1 / 2 sticks) unsalted butter, 2-1 / 4 cups semi-sweet chocolate chips, divided, 2 cups sugar, 4 large eggs, 1 teaspoon vanilla, 1 cup all-purpose flour, ½ cup unsweetened cocoa powder, 1 teaspoon baking powder, ¼ teaspoon salt, 1-1 / 4 cup caramel bits, divided, 1 cup crushed pretzels, ¾ ​​cup chopped pecans, divided, 1 (12-15 ounce) jar caramel sauce , 35-40 mini pretzels (football shaped if you can find them), for decorating. Warm up the real. Place paper on a baking tray. In a large bowl, melt the butter and 1 cup of chocolate. Add sugar and eggs and mix until combined. Add vanilla. In another bowl mix the flour, cocoa powder, baking powder and salt. Combine the ingredients of both dishes. Finally, add the chopped pastries, caramel pieces. Spread the dough in the baking dish. Bake for about 30 minutes.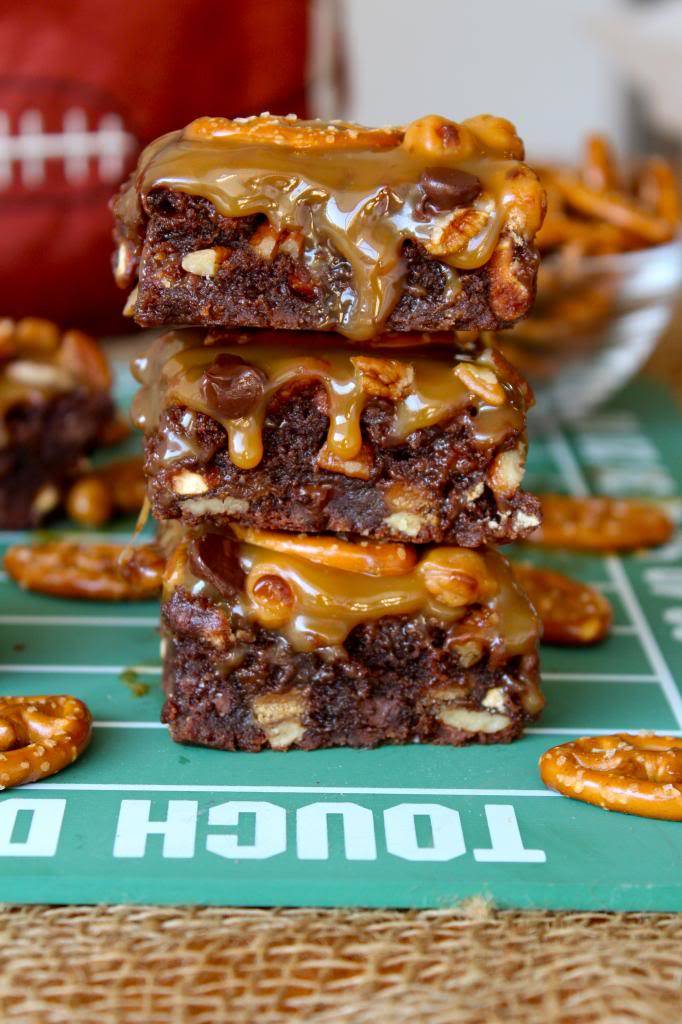 source