Escape rooms started their journey as lock-and-key puzzle games a little more than a decade ago. But in such a small amount of time, the concept has evolved so extensively that it has gone from a fun recreation to a multi-million-dollar industry that is also impacting other business areas with its huge influence. Tourism and escape rooms are more closely related than you might imagine them to be.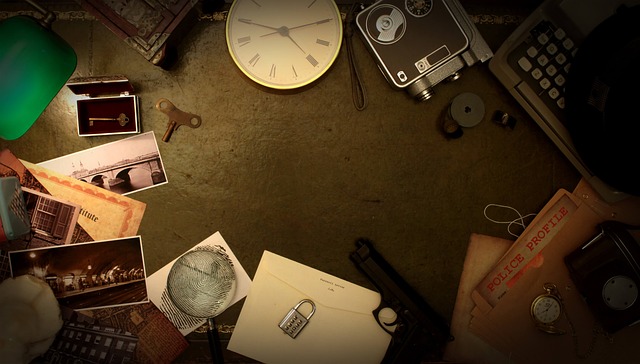 Brands like Wild Goose Escapes invest a lot of thought and resources into curating experiences that not only entice their local audience but can also attract players who are visiting the area for a short term. It is no exaggeration to say that people actually go on cross-country trips just to try out intriguing escape rooms in different places.
The influence of the tourism industry and the escape industry on each other is pretty intertwined. It is not a one-way transaction, which has made it a long-lasting affair that is only developing further as time goes on. Let us take a detailed look at how escape rooms are the newest and one of the most influential phenomena in the area of tourism:
1.   Tourism ushers in more visitors and helps small businesses prosper
Big international escape room brands are already able to make their name in the world of escapades. But what about the small home-grown escape room ventures? With many new and unique home-grown escape businesses popping up all over the globe, escape junkies are now found to flock to these local escape rooms too.
Just like the big brands, even the local escape businesses also offer players an enriching escape experience with unique sets and immersive plots. Tourists who visit these small escape rooms often leave behind a good review, helping the escape room business to prosper evermore. Thus, in this way, the home-grown escape brands can prosper and flourish with the help of tourism!
The emergence and growth of these local escape room businesses further allow tourists to be immersed in the local culture and tradition of the place. Unlike the escape experience offered by the big international brands, the local businesses generally offer a more locally doused gaming experience. It thus, in turn, also helps in enhancing the tourism sector in that region, as more and more people start dropping in at these local escape businesses for a touch of local flavor!
2.   Turn your regular tour plan much more exciting! 
The incorporation of the escape room games allows you to add the element of fun and frolic to your regular tour plan. You might have nothing to do in the afternoons or sometime around in the evenings. So instead of sitting in the hotel and spending hours of boredom, why don't you go and enjoy the time in an escape room?
You do not need to mess up your entire travel plan to go to the escape rooms. All you need to seek for is a few hours when you have nothing planned, and spend that time in an adventurous escape game! In this way, tourists can easily make way for all the empty hours in their tourist itinerary when they have absolutely nothing planned. In this way, the escape room industry can easily prosper with the help of tourists dropping in for a quick gaming session!
You need not always be an escape room enthusiast to enjoy a game today. You might be traveling around with your friends or family and enjoy an hour of this thrilling chase as a short impromptu addition to your tour plan!
3.   Tourism allows small escape room business to spread their reach
Home-grown escape room businesses most often have local players coming in to play their games. It is mainly because, unlike the international escape room businesses, these local businesses are not as popular. Now, with the growth of the tourism industry in a given place, as more tourists start to visit it, small escape businesses have a chance at prosperity.
As more tourists start visiting the local escape room ventures in a city and enjoy it thoroughly, they are likely to recommend it to their friends or relatives. People having their blogs might even write a short review about the small escape business that they visited. In this way, tourism can help boost the spread of the local escape room ventures far beyond their geographical boundaries!
Data shows that approximately 31.6% of customers in North America and 33.7% of customers in Europe are tourists. The case for Southern Europe, in particular, remains even more amazing in the way that approximately 40% of its customers comprise tourists! Thus, given all this data, it is evident how the escape rooms have also helped in uplifting the tourism industry of various places.
4.   Escape businesses allow the tourism industry to prosper
The escape room industry is especially prosperous in places like Seoul, Beijing, Singapore, Hungary, and a few other European countries. These places offer escape room enthusiasts with enticing and immersive escape experience and a realistic plot and authentic props. Thus, more and more players are easily attracted to visit these places to play a game or two in these escape rooms.
By visiting these places on the pretext of enjoying the escape room experiences therein, they can boost the tourism industry of that place unconsciously. As they book hotels to stay in or eat out at some food joint or restaurant, the tourism industry of that place can flourish and prosper considerably. Thus, both the escape room industry and the tourism sector can gain from this.
Many escape room enthusiasts are also found to indulge in several different escape room games as they take on a road trip from one place to another. On their route, they may often stop at different local or big escape room ventures and enjoy the games therein. Research shows that almost 86.3% of the escape venues are generally located in or close to tourist spots. So, as the escape junkies visit the escape games, they might also check out these tourist spots! In this way, both the tourism industry and the escape room industry can benefit from each other.
Statistical data and analysis testify that there are 200+ companies infamous tourist places such as Spain, the United Kingdom, Netherlands, Germany, and Italy. It is no coincidence that the European countries that see the most influx of travelers also happen to host a larger number of escape brands.
Given that, it becomes clear that the craze for the escape game is only going to increase in the coming decades. While the growth of escape rooms has had a positive impact on the development of the tourism industry, the latter has also benefited the former equitably. Thus, these two industries continue to nurture and replenish each other, as tourists continue to flock to the escapades these days!