For a traveler who is not so historical type of person who enjoys visiting historical places and sculptures, we recommend a new way of traveling and visiting new places and things abroad- visiting the most beautiful floral gardens around the world. If you are more nature lover than history lover, then below you will read about the best floral garden destinations from all around the world that are really worthy to be visited. First, enjoy the tour that we are taking you through these amazing photos from the gallery below, then pick up your favorite destination and start packing your luggage.
1.Gardens of Versailles, Versailles, France
One of the most thrilling gardens in the world, the gardens of the Château of Versailles, cover more than 2000 acres, and its current landscape was designed by André Le Nôtre,  a gardener who really knew his job when he started creating these gardens, because the final result is a real masterpiece, visited from more than  6 million of visitors each year.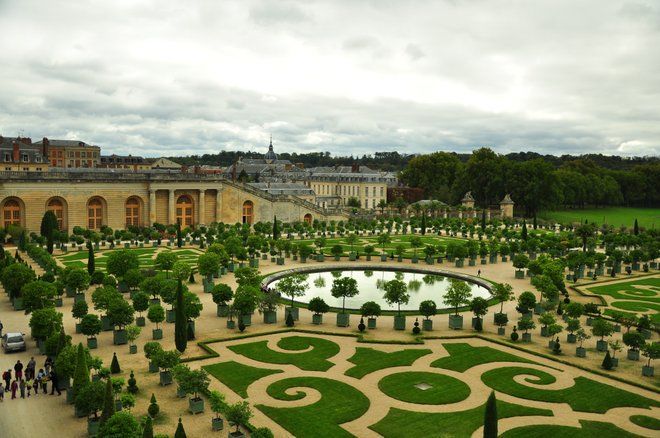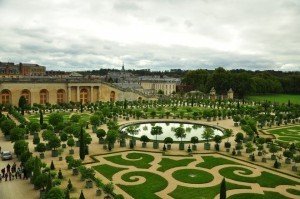 source
2.Brooklyn Botanic Gardens, New York, New York
Is there a better place to escape the city when living in New York, than to go to the Brooklyn Botanic Garden, one of the most beautiful floral gardens in the heart of the big metropolis. With more than 52 acres of surface and more than 200 cherry trees, this garden has so many to offer to any visitor that comes here.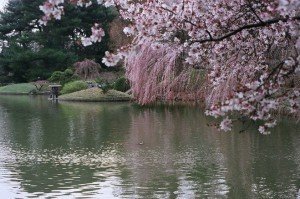 source
3. Dubai Miracle Garden
This is probably one of the most colorful gardens in the world and definitely one of the largest too. With more than 45 million of flowers , Dubai Miracle Garden has definitely the most beautiful landscape ever seen in the world.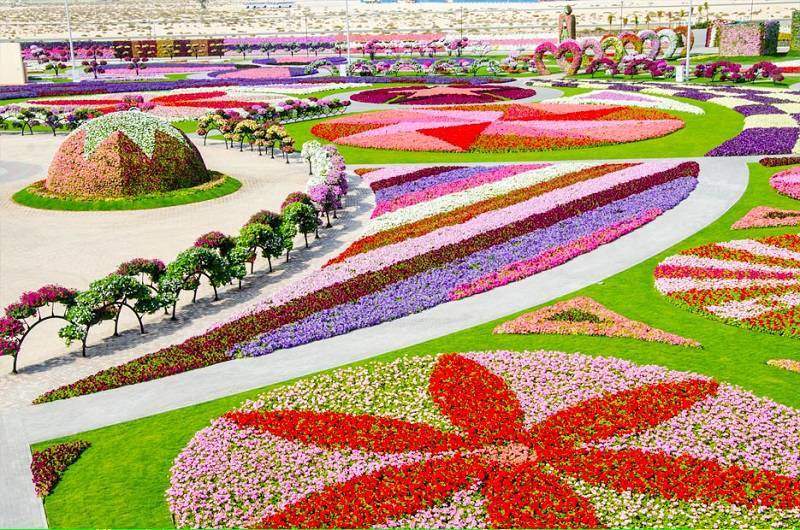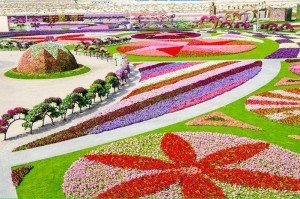 source
4.Australia Hunter Valley Gardens
If you are traveling with your family discovering beautiful gardens around the world, you've already found the perfect destination for you- Hunter Valley Gardens, in Australia. This amazing collection of ten distinctly styles gardens with specific flora and fauna is real heaven on the earth and visiting it will make you enjoy the real beauties in life.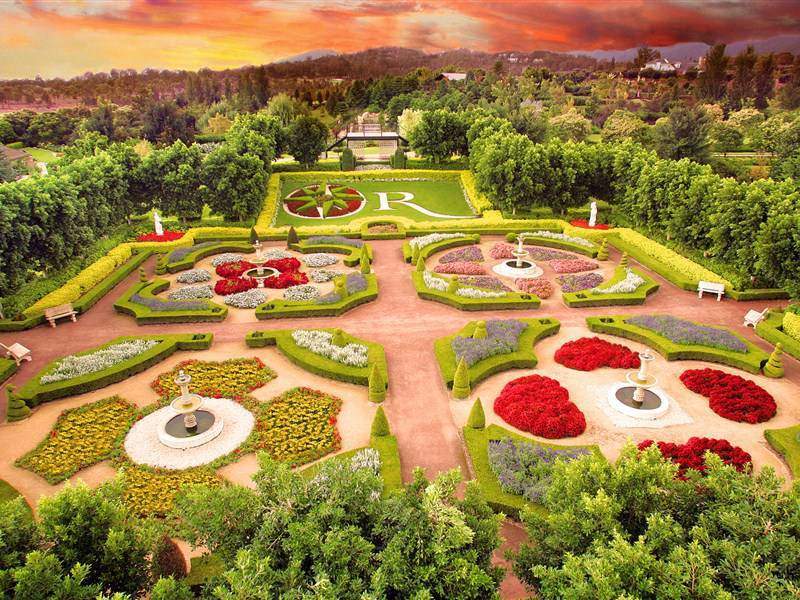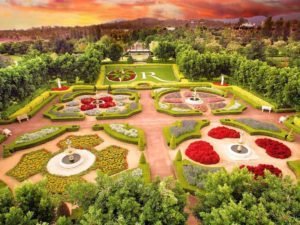 source
5. Garden of Europe, "Keukenhof
The Garden of Europe, also known as "Keukenhof," what means "kitchen courtyard" in Dutch,is definitely a place that you won't like to miss visiting. the only thing that you should know is that this garden is opened only in spring, so if you are planning to visit it this is the best time to do it. If you are a tullips lover, you will probably enjoy the tour through this garden because the biggest landscape there is covered by tullips. the whole garden covers more than 79 acres.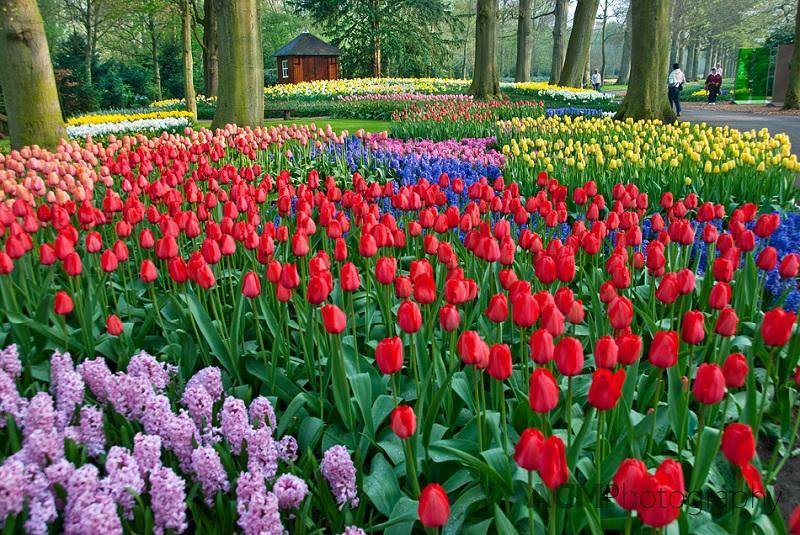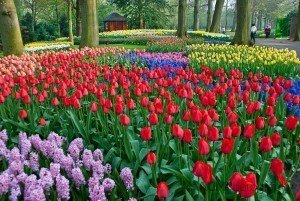 source