There are many reasons to go on vacation, and there are many places to go. No matter what your reasons for getting away or what destination you choose, you want to be entertained!
Fortunately, most vacation spots have at least a few entertainment options that are perfect for all ages. Some places have more than just a few options. The Pigeon Forge Area is one of those places.
There are enough things in the area to do to keep you entertained for days!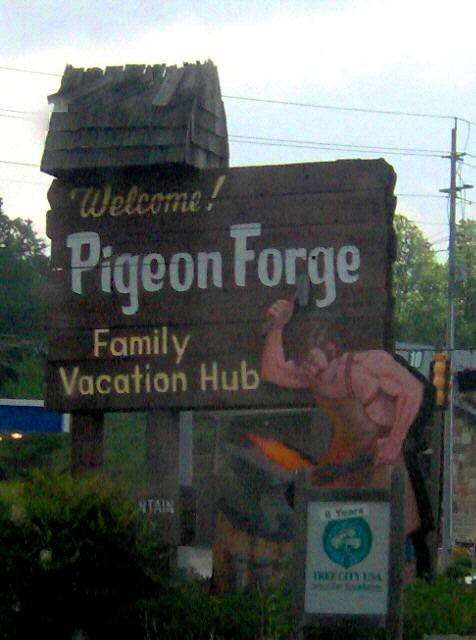 Attend the Hatfield and McCoy Dinner Show
Dinner shows are a great way to entertain your family on vacation. Buying tickets means you don't have to worry about what you're going to do about dinner before or after the show, and they can provide you with memories that will last a lifetime.
In the Pigeon Forge Area, there is no shortage of dinner shows to choose from!
One of the best is the Hatfield and McCoy Dinner Show. It's unlike any dinner show you've seen before because it will undoubtedly keep you entertained from the moment the lights on the stage flicker on until you exit at the end of the evening. That's because the Hatfield and McCoy Dinner Show includes, "special effects, a fantastic sound system, a water feature with a splash zone, and even pyrotechnics to make each performance an unforgettable time."
Go to Dollywood
No trip to the Pigeon Forge Area is complete with a trip to Dollywood. There is enough in the park to keep you entertained all day that includes:
Ride the world's fastest wooden roller coaster, the Lightening Rod.
Get up close and personal with real-life eagles at the Eagle Mountain Sanctuary.
Ride the Dollywood Express, an authentic 110-ton coal-fired steam engine train.
Fly through the sky on the SkyZip zipline.
Learn from master craftsmen by visiting Craftsman's Valley.
Let your stomach drop on the Drop Line that will plummet you 200-feet in mere seconds.
In addition to the rides and attractions that are always available at Dollywood, there are other festivals and events held throughout the year that can make your trip to this theme park even more entertaining.
Be Wowed with Magic Beyond Belief Starring Darren Romeo
Have you ever wondered about the secrets of skilled magicians? Stop wondering and experience a head-scratching magic show in person at the Magic Beyond Belief show.
As the protege of Siegfried and Roy, it should come as no surprise that Darren Romeo is critically acclaimed. Darren Romeo won the Academy of Arts-Magician of the Year and the Merlin Award from the International Magicians' Society.
Sit back and be amazed at Darren's own magical illusions, enjoy magic classics, like sawing someone in half, and see rare white tigers on stage.
Let the Animals Entertain You at the RainForest Adventures Discovery Zoo
There's no denying that animals can be extremely entertaining on stage, but simply marveling at their unique personalities from afar can be enough to keep you entertained all day long.
Visit the RainForest Adventures Discovery Zoo in the Pigeon Forge Area if you want to get up-close-and-personal with animals on your vacation. It's an especially great stop if you're looking for ways to keep young children entertained on vacation!
You'll be able to see all kinds of wonderful animals that include:
More than 100 species of snakes
The South American caiman
A wide variety of lizards
Colorful birds
Bugs, like the hissing cockroach
And many more!
Have a Laugh at the Comedy Barn in Pigeon Forge
Laughter really is the best medicine. It can stimulate your organs, activate your stress relief response, and it can soothe tension. It is also a great way to spend an evening being entertained in the Pigeon Forge Area!
If you want to have a good laugh, there's no better place than the Comedy Barn.
Worried that you won't find the show very funny? Don't be! With so many elements to each show, everyone in the family will surely laugh at something!
Comedy shows include:
Funny magic tricks and ventriloquism
Live animal acts, like trained cats
Music, dancing, and clogging
Clean comedy acts
By all means, spend time relaxing by the pool or sleep in when you're on vacation in the Pigeon Forge Area, but make sure you have a great time by finding ways to stay entertained too. With the ideas on this list, you can ensure you don't spend a single moment feeling bored!