Valentine's day, the day when we celebrate love with our special ones is one of the most important days for anyone that is in love. For those celebrating this special day at home, today we have selected few recipes to help you organize a dinner for your loved one, and make her/him feel like spending a night in an expensive restaurant, all that in the luxury of your home. Follow these for steps to get the perfect menu for your Valentine's day dinner.
You can create an atmosphere of love at home to celebrate Valentine's Day in the evening, when your loved one comes over. If, of course, you have such an opportunity, you will be at home. Fill the bathtub for the two of you, decorate the way to it with flower petals or paper hearts, or balloons, or messages with words of your love. Light scented candles when he is due to arrive. Turn on calm melodic music. After swimming, you can enjoy a romantic dinner in an intimate setting.
Guide For Perfect Valentine's day dinner
We start with the drinks. For such a special night we have selected  these two rich and tasteful cocktails. This Strawberry Shortcake Margarita cocktail is practically a dessert in a glass and it can be a good starter for the night for a luxurious woman that knows what she likes in life. The second suggestion is again a drink dedicated to the softer gender, a strawberry champagne margarita, another perfect  fruity champagne with taste of passion and love.
1.  Strawberry Champagne Margarita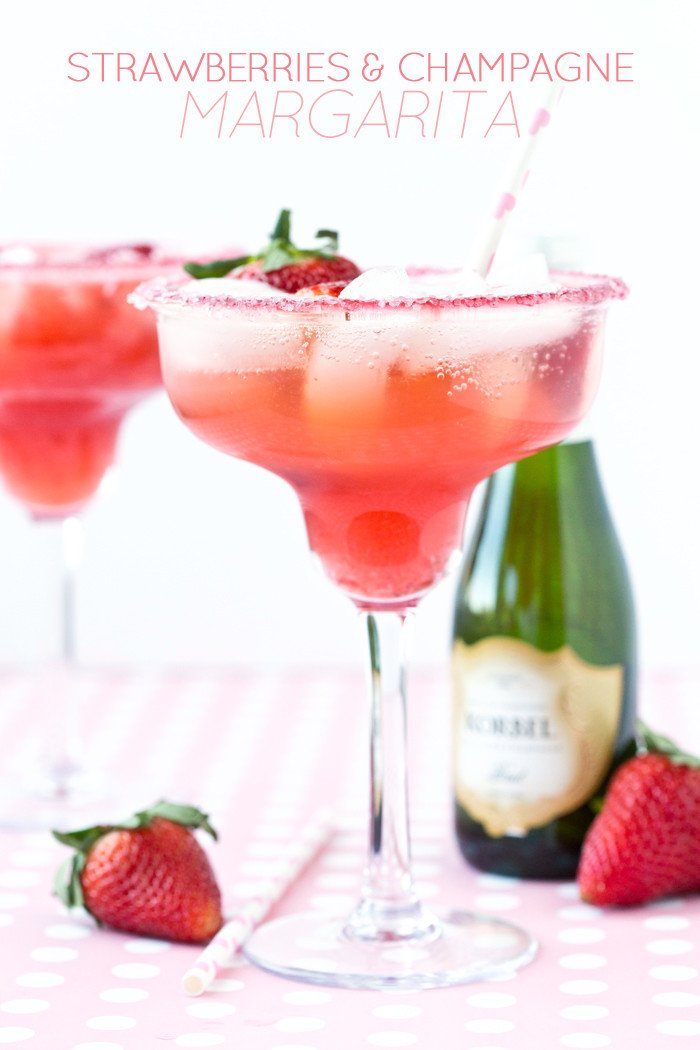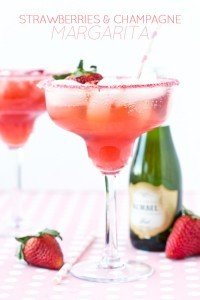 source
2.Strawberry Shortcake Mimosa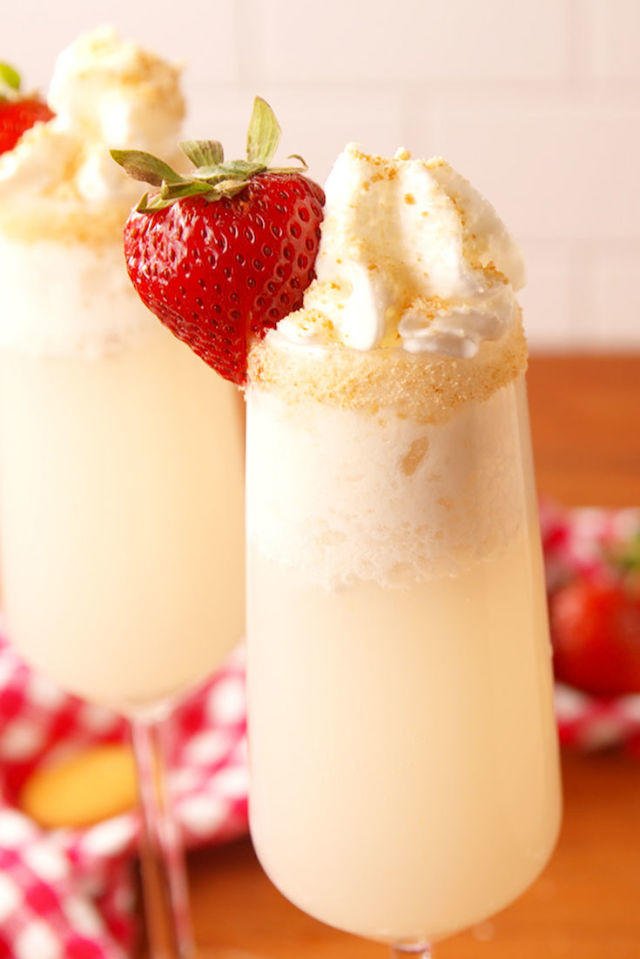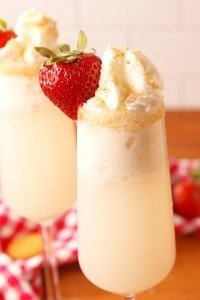 source
Continue with these delicious  appetizers that are a rich starter before the main meal.  One recommendation for you are these roasted olives with lemon, garlic and herbs, that are perfect for those that enjoy Italian food and spicy meals.  For those that enjoy more traditional foods, these impressive roasted toasts with heart shapes from mayonnaise  or ketchup can be an interesting appetizer, right?
3. Roasted Olives with Lemon, Garlic and Herbs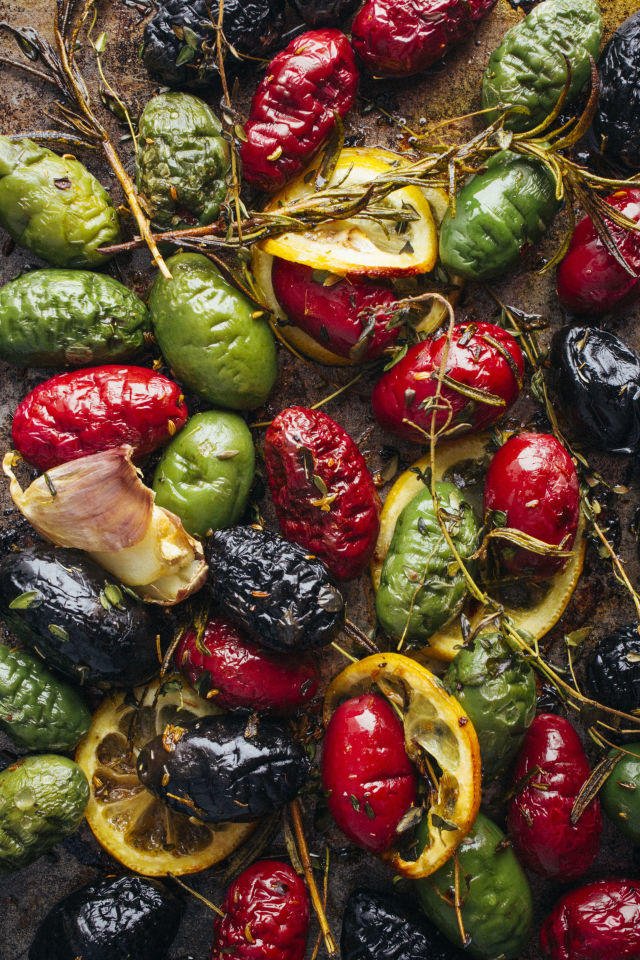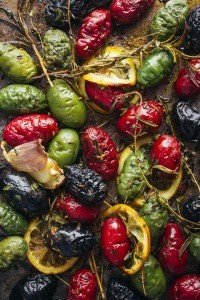 source
4.  Love Toast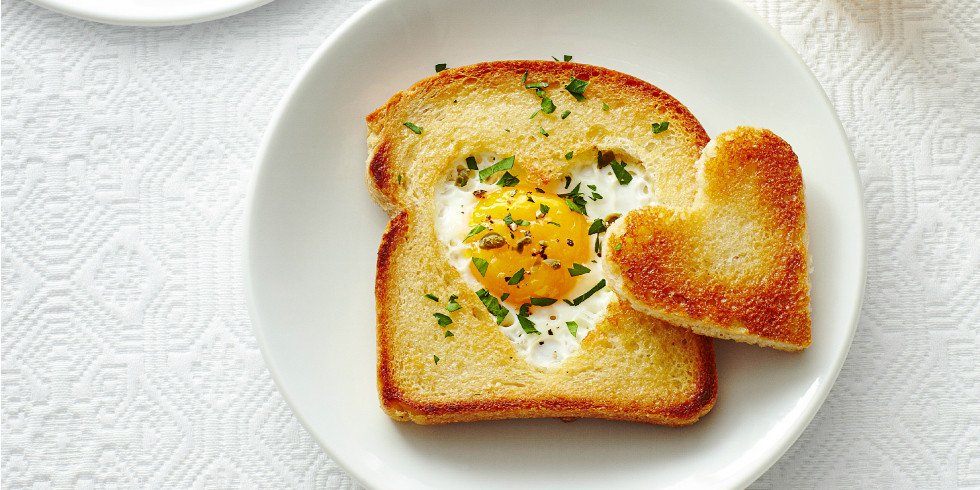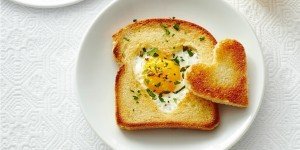 source
For main dish we advise you to cook these delicious mushrooms specialties. The first one is a delicious mushroom chicken skillet with herbed cream sauce that can be perfectly combined with a glass of vine, and the second one is a creamy mushroom lasagna that is so easy to prepare and so delicious to eat. For those that are not that good cookers this no boiled an pre-prepared mushroom filling for the lasagna , this  specialty is the perfect solution for a 'big day' dinner.
5. Mushroom Chicken Skillet with Herbed Cream Sauce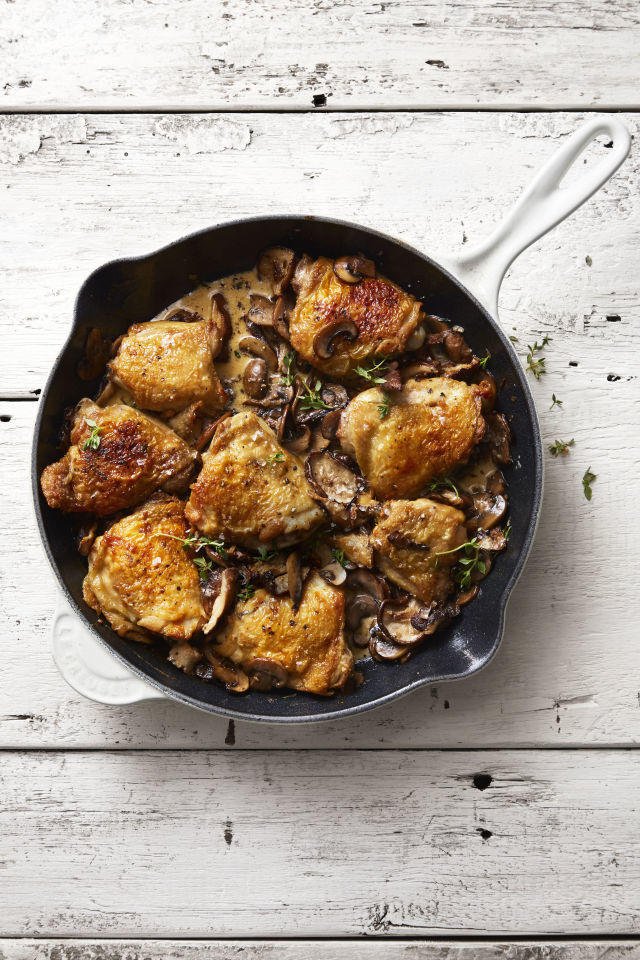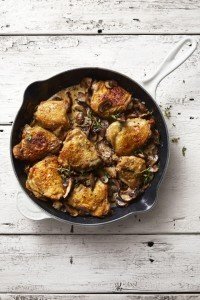 source
6. Creamy Mushroom Lasagna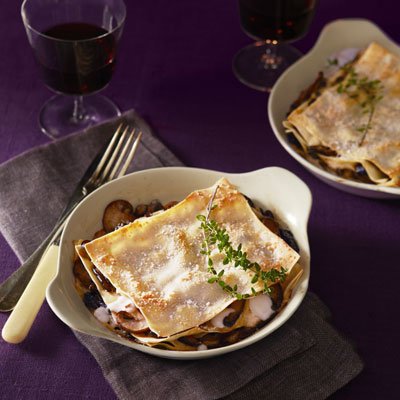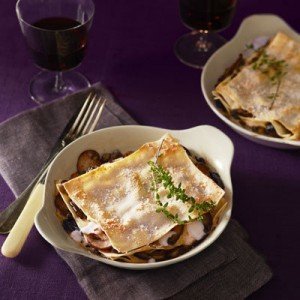 source
And, at the end the sweetest part of the whole meal, the dessert. We recommend you a slice of this picture-perfect  double chocolate  cake, or few of these adorable  chocolate strawberry cheesecakes. They are mini, perfect looking and you can eat more than one, because rarely someone can resist them .
7. Double Chocolate Bundt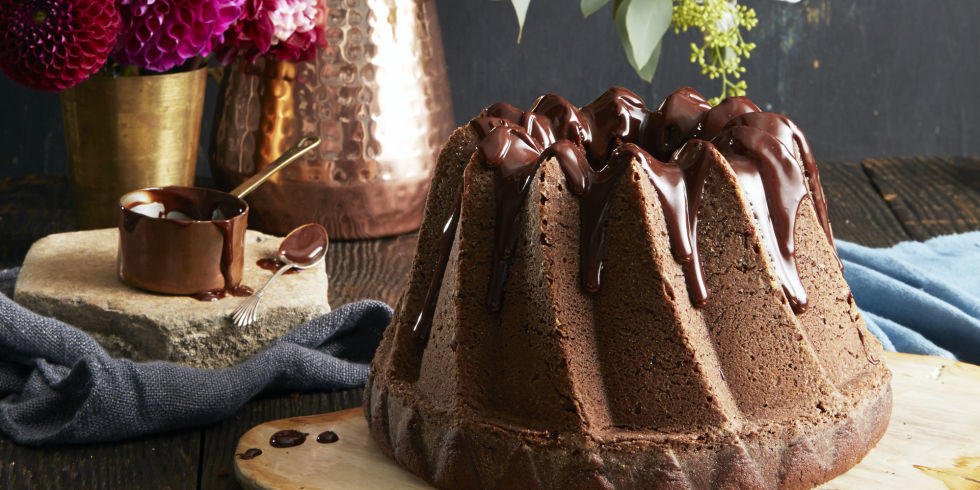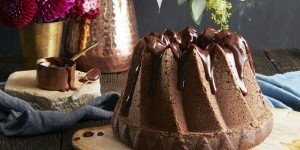 source
8. Chocolate Strawberry Cheesecakes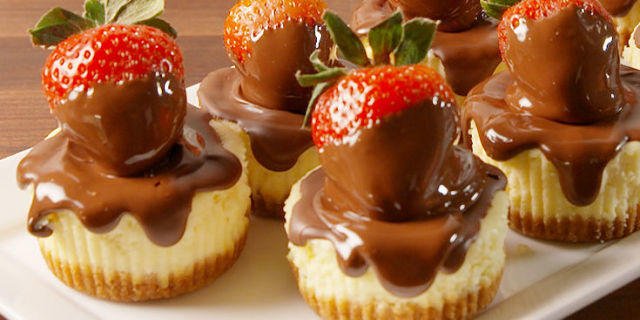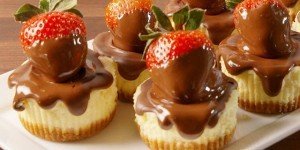 source