What is the first thing that people notice when they enter your home? Well, it's the entryway guys! If you thought that it's a small and meaningless spot in your home, you are totally wrong. Many people don't pay attention to its decor, and you shouldn't do this for nothing in this world. Once you decorate it your whole home will get a completely different dimension and people will get a different impression of your living space. It will make your home more neat, polished and stylish, so it definitely deserves some change and redecoration. In this article I will share with you some Great Tips To Decorate Your Entryway And Make Your Home Cuter. Here you will find some wonderful storage tips and other which will add to its aesthetic beauty and will improve its look. I have to admit that I find it pretty hard to pick a favorite cause all of these entryway designs are truly impressive. Check them out!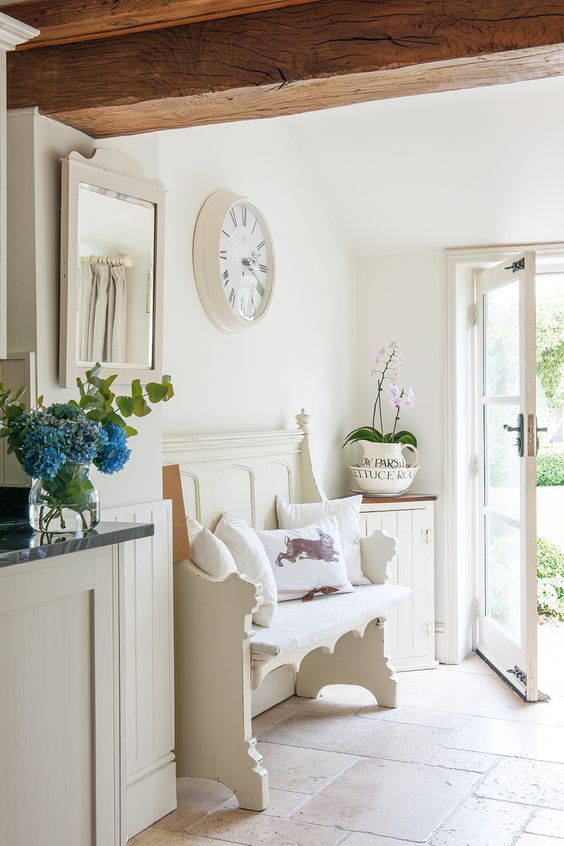 A bench is a must for this area. You will have a spot where to sit and put on your shoes with ease. If you don't have enough space a chair is fine too. Add some decorative pillows to make it more comfy and cozy.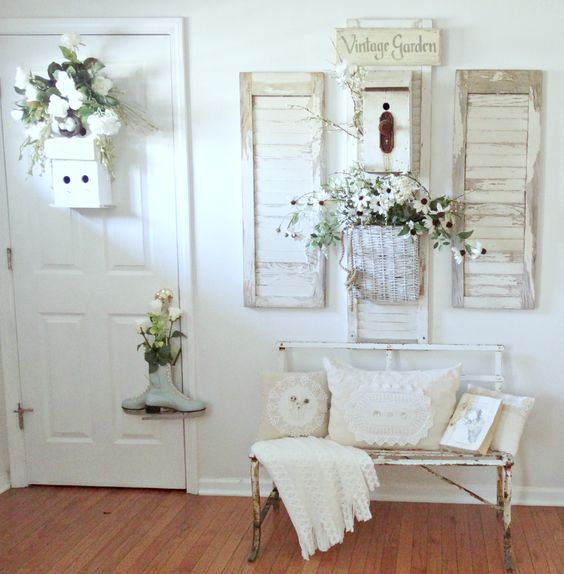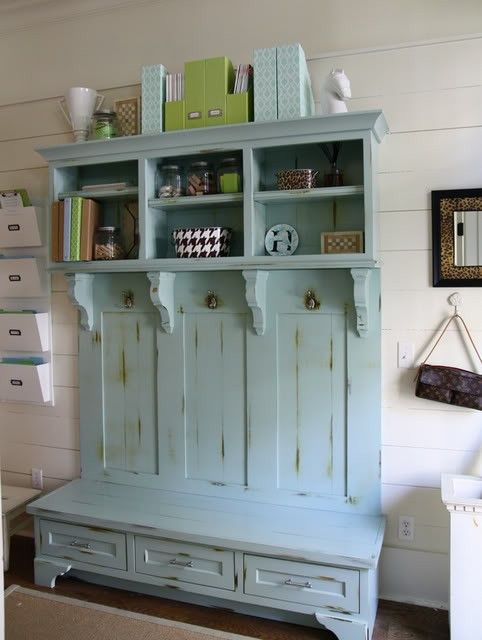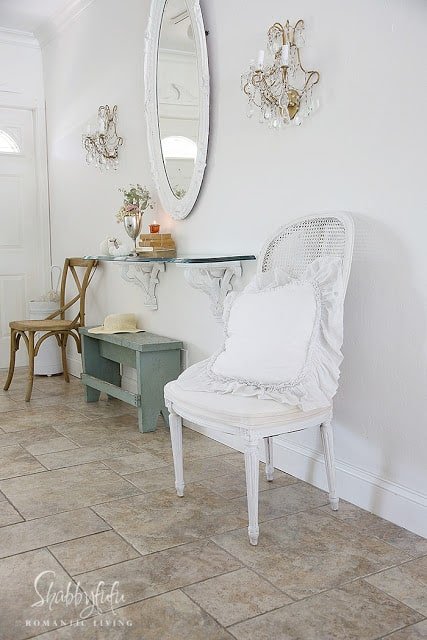 Add some hooks on the wall to create a spot where you can hang your jackets, coats and keys as soon as you get through the door. In this way you will keep the space more clean and you will avoid getting it messy.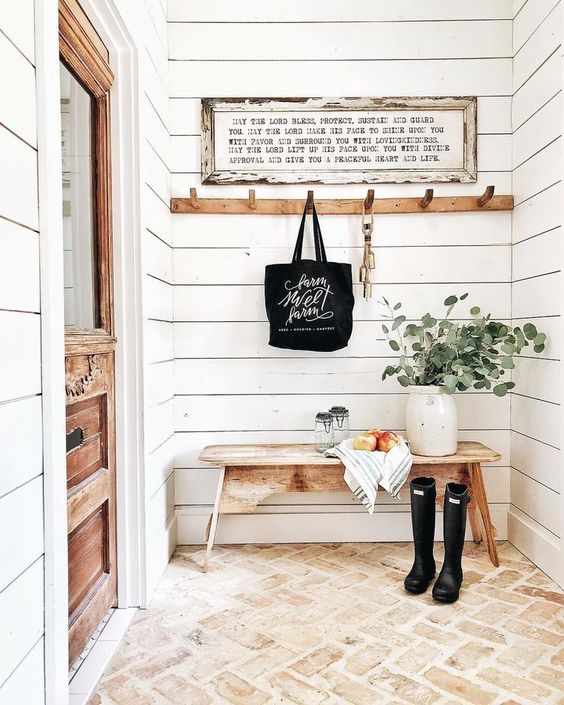 Plants and flower will help you enliven the ambiance in the entryway and make it more fresh. Don't miss adding some in this area cause it will make a huge difference.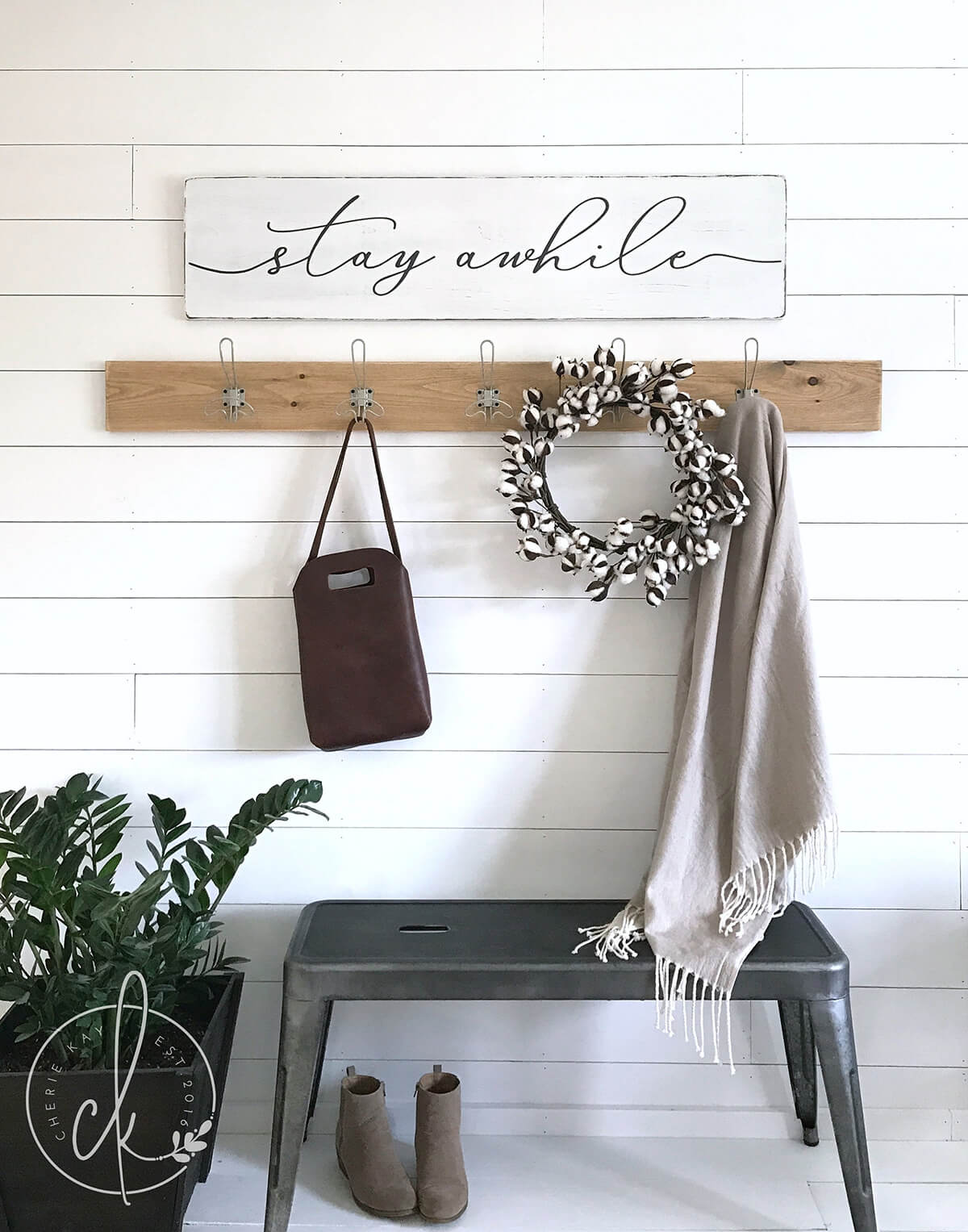 Add boxes for extra storage. Make sure they aren't see-through, so people can't see what's inside. In this way the entryway will look more clean.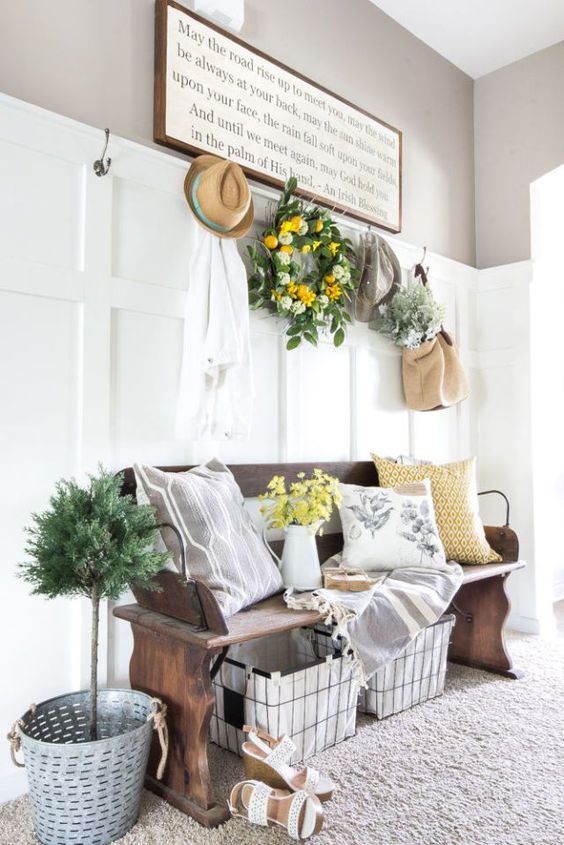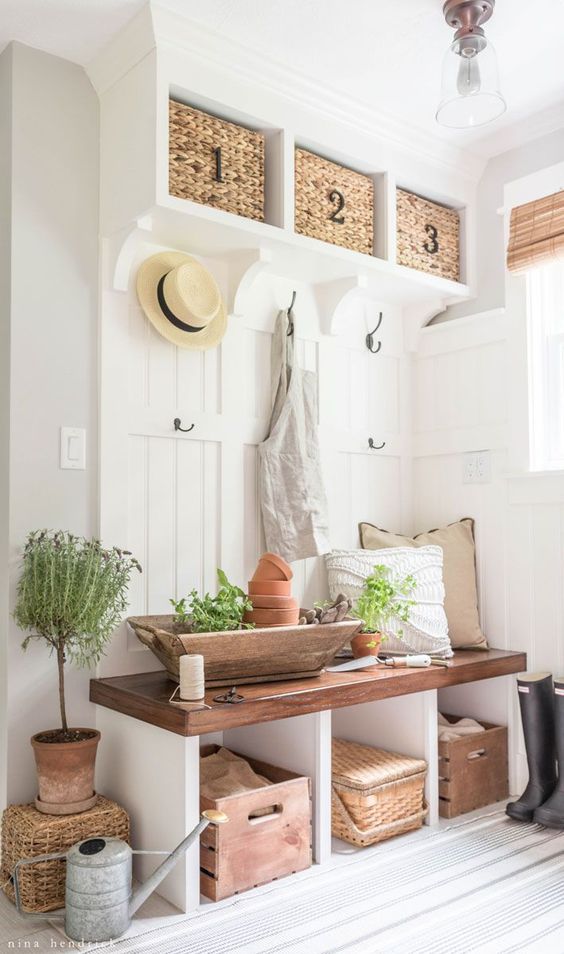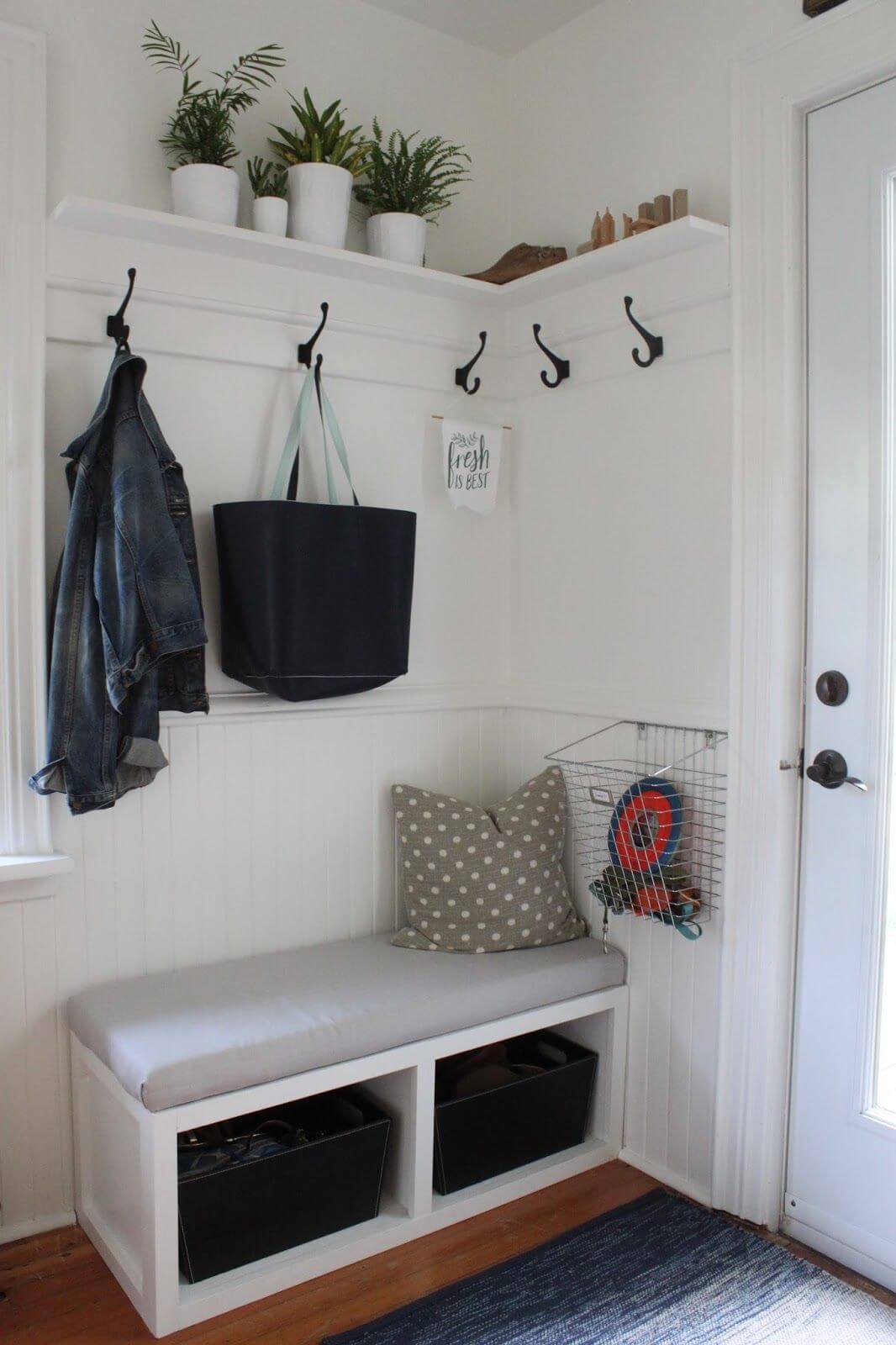 If you don't have much money to invest in entryway furniture you can always improvise and make some on your own. Use crates to create shoes storage, add several hooks and a decoration on the wall and you are done! Now that the spring showers are about to begin make sure you add a bin that will hold all those wet umbrellas.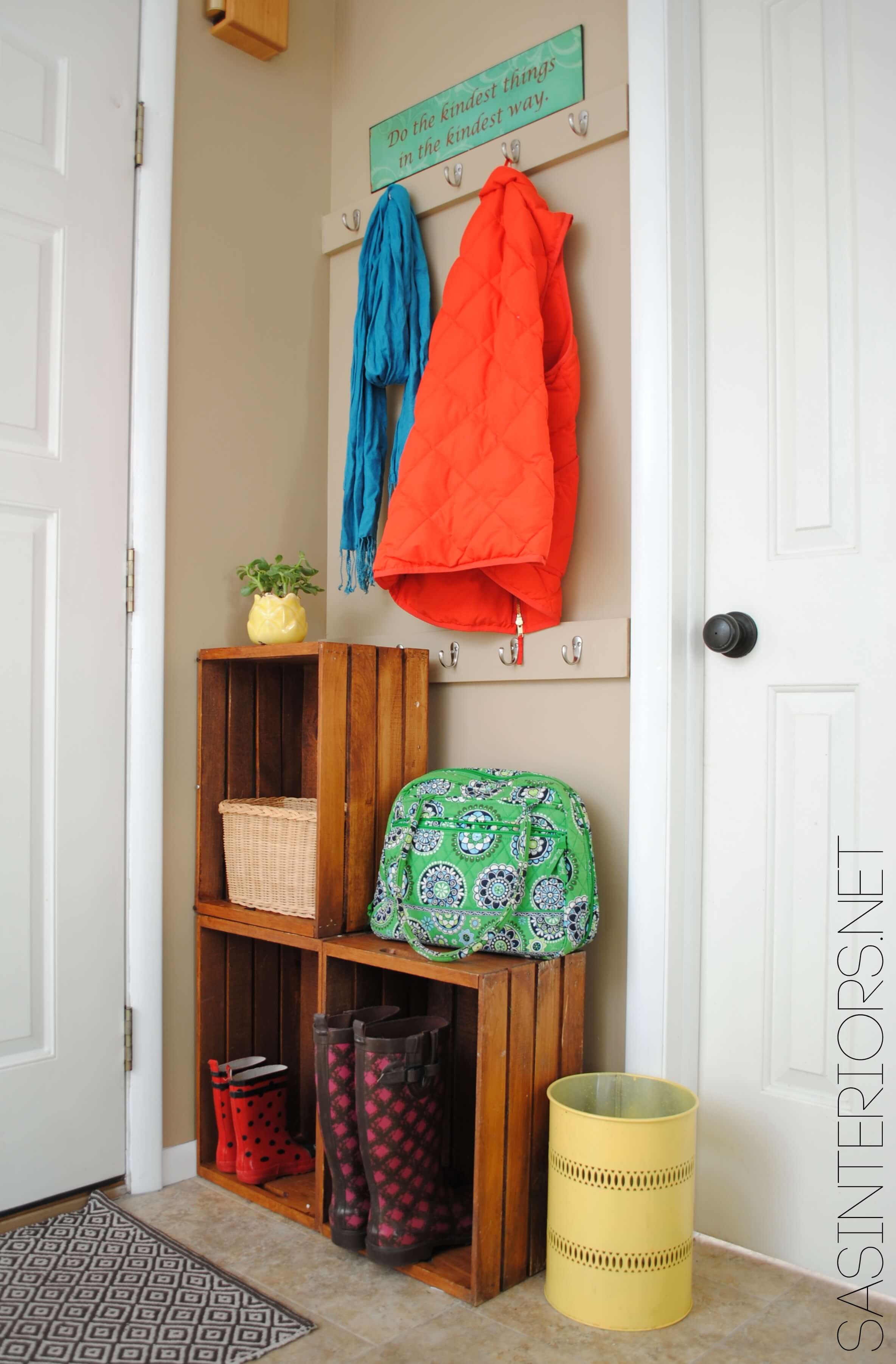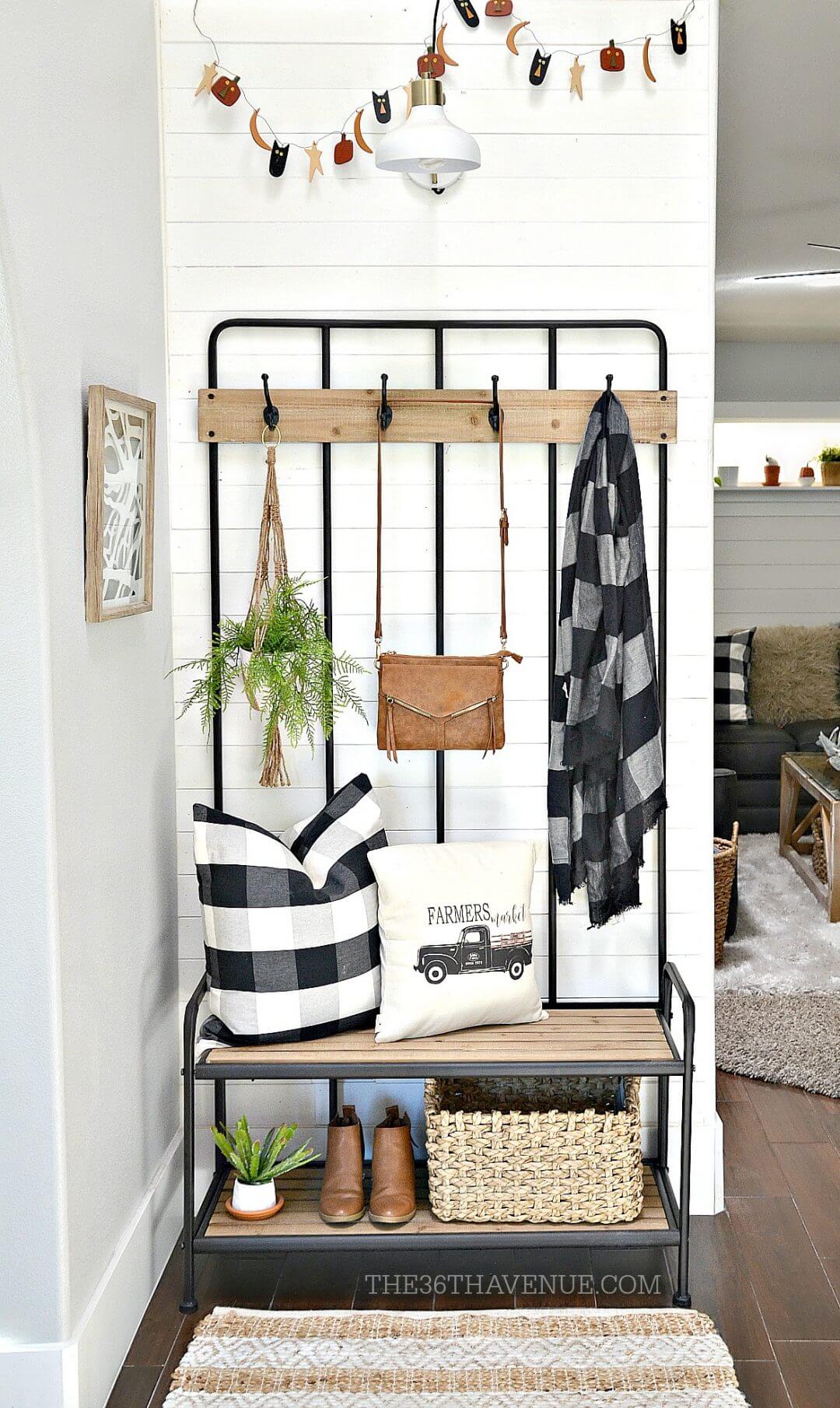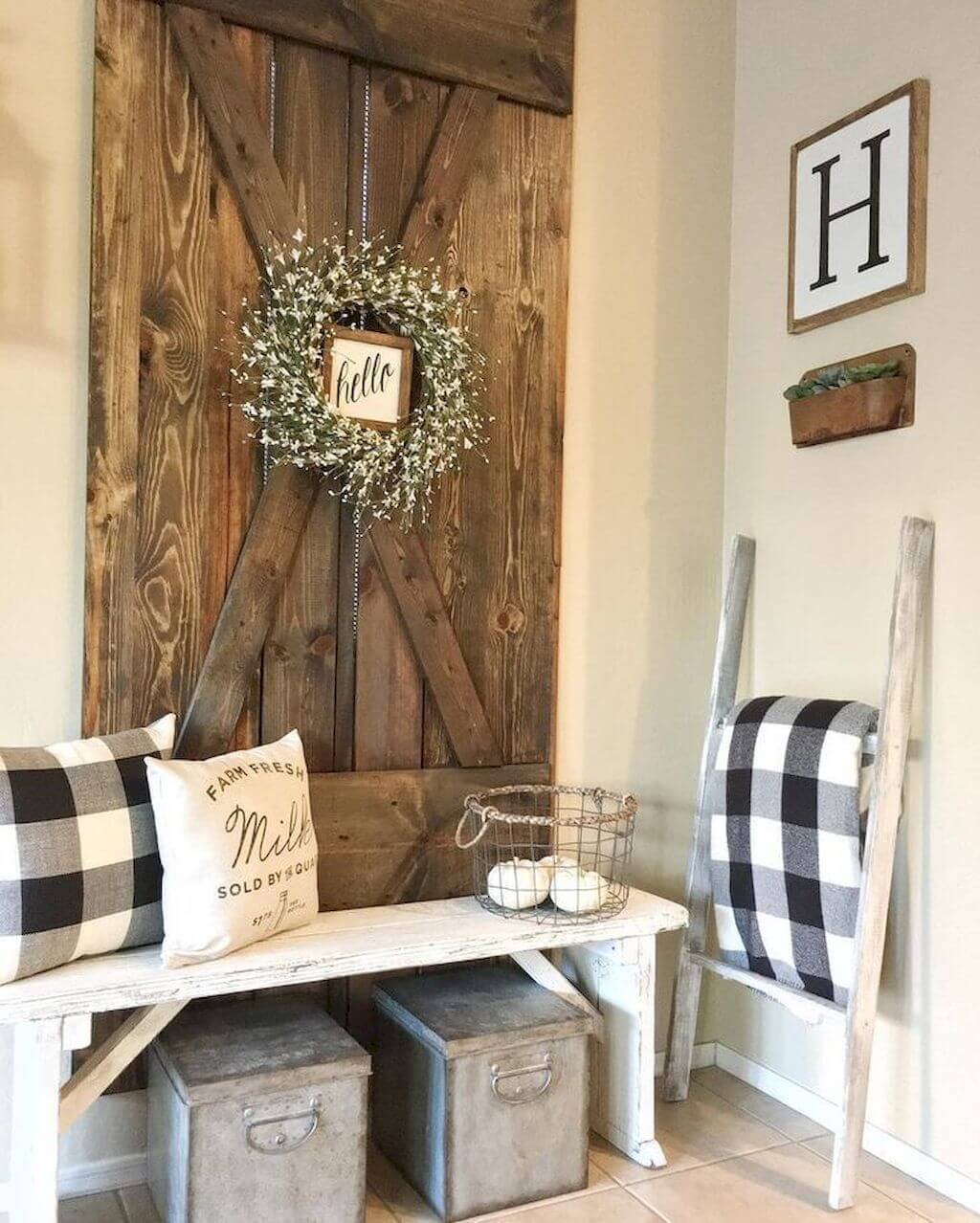 A "hello" sign will make your home more welcoming and inviting and your guest will feel at home.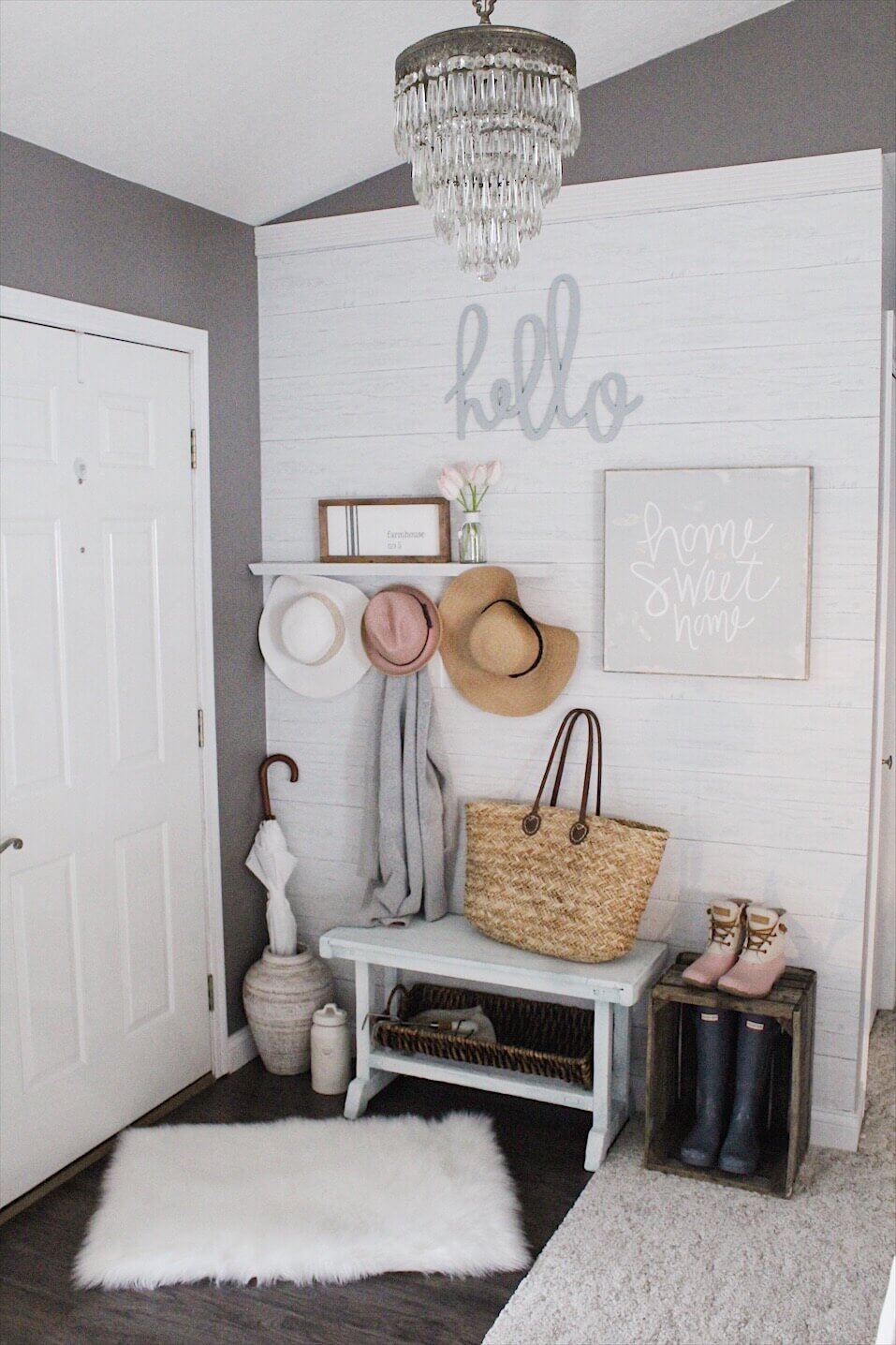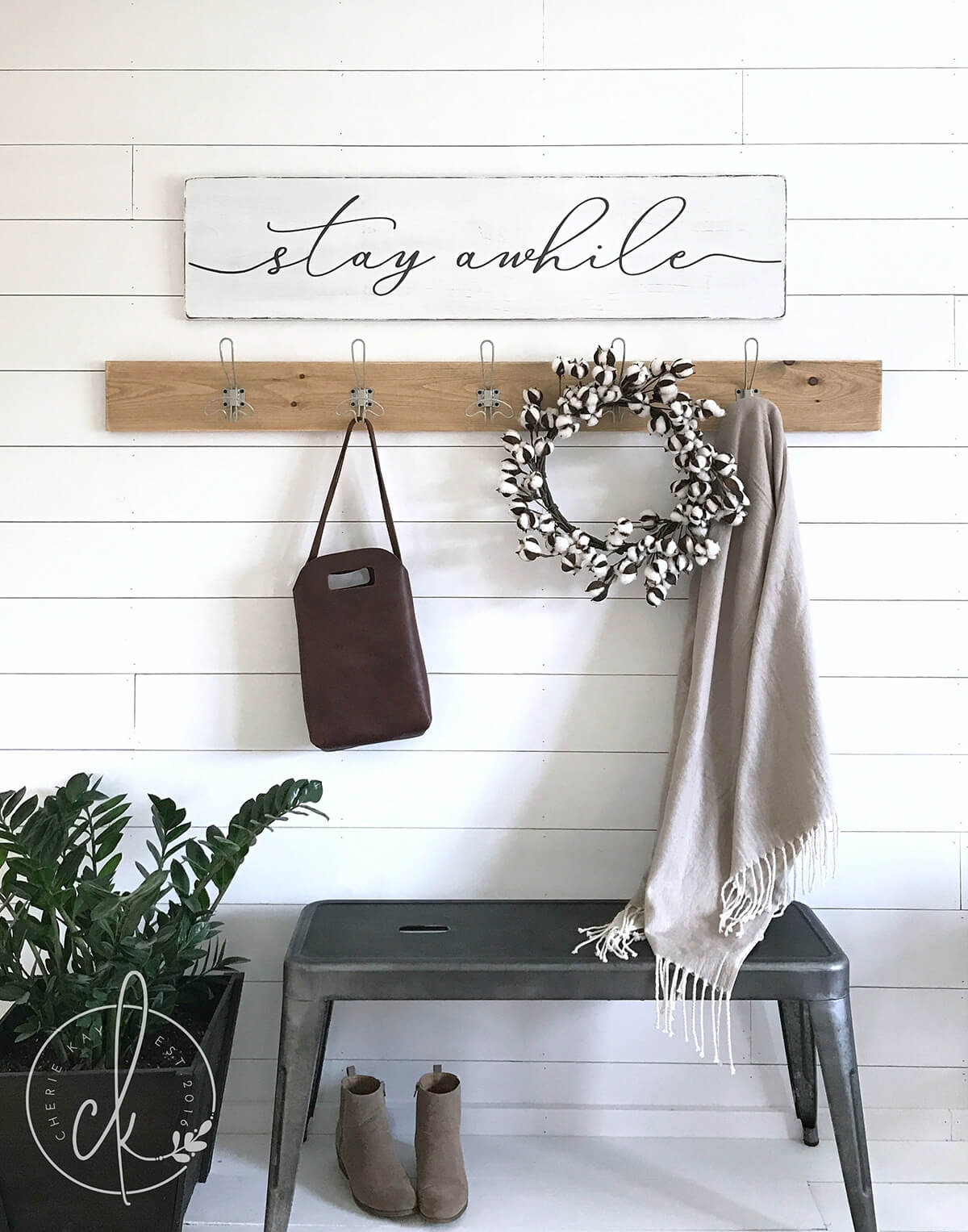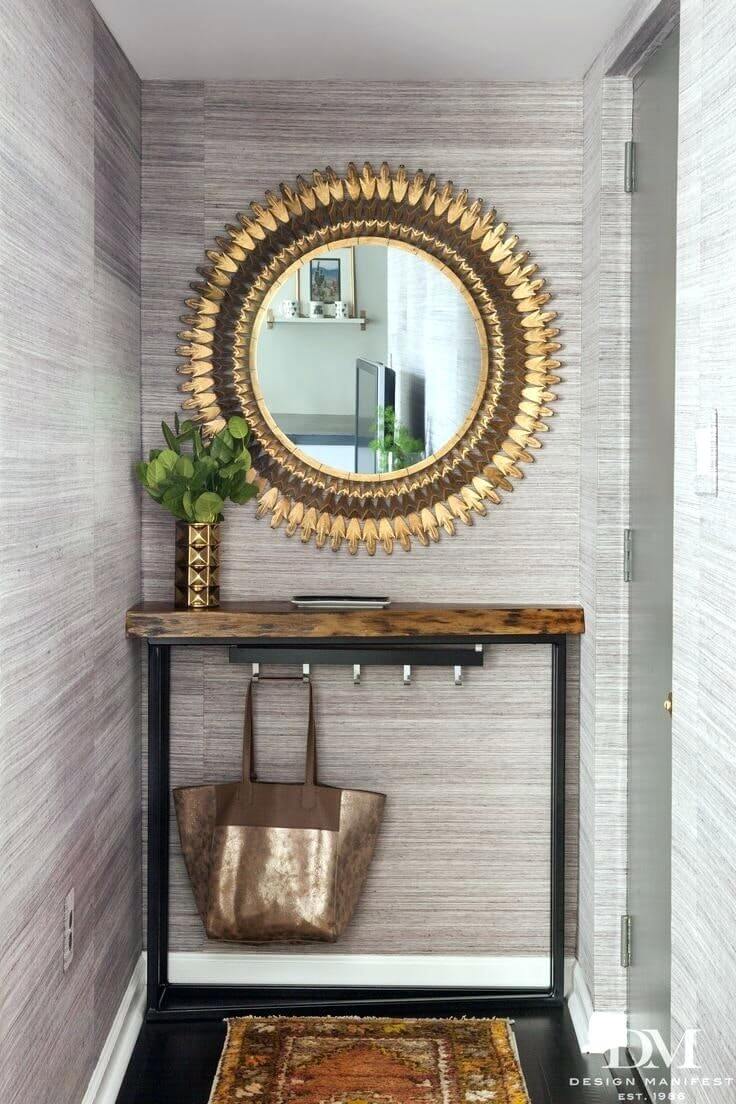 Aren't these entryways simply gorgeous? How do you like them?