The Los Angeles International Airport (LAX) last year became the fourth busiest airport in the world by handling 87,534,384 passengers.
Do you wonder how this bustling airport developed over the years? Read on!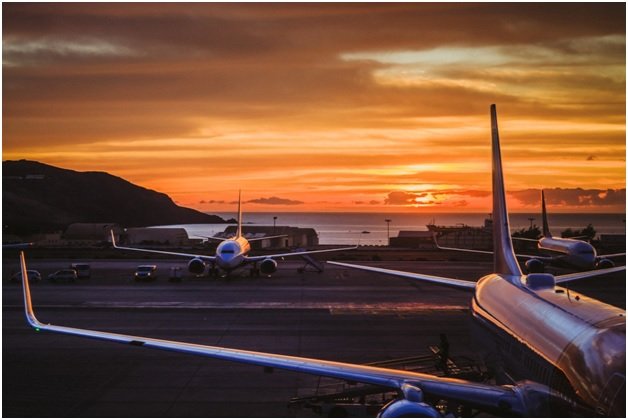 An overview of LAX airport
Los Angeles Airport (LAX) became the second busiest airport of the United States in 2018. It serves as an international gateway to the US and as a connection point for international travelers.
It was ranked among the top five US airports in terms of handling both the passengers and the cargo traffic. It was built in 1928 and opened to the air traffic two years later.
Interestingly, the letter 'X' in LAX doesn't hold any meaning, similar to the "DXB" code used for Dubai.
Lax Airport Parking
Parking at the LAX airport is available for free for the first 15 minutes. Afterwards, $5 is charged for the first hour, while $4 is charged for each 30 minutes after the first hour.
A maximum of $40 fee is charged for each 24-hour period. In the economy lot, the airport charges $4 for the first hour as well as for every additional hour.
It charges $12 for each 24-hour period. The LAX parking can be booked online by selecting the designated structure or lot.
LAX Through the Stages of Development
LAX was initially built on an area of 640 acres and named after Mines Field, the real estate agent who arranged the deal.
In 1981, the airport began a $700 million expansion to prepare for the summer Olympics. In 1996, an 84-meter tall air traffic control tower was built at the airport at a cost of $29 million.
In 2000, 15 glass pylons with a height of a 10-story building were built in the form of a circle. These are illuminated from the inside to present a rainbow on special occasions.
On February 27, 2017, the airport's administration announced to build a concourse at a cost of $1.6-billion.
The project was designed as an expansion of the Tom Bradley International Terminal as part of $14 billion expansion program.
Ongoing and Future Development
According to a news report, the airport will have a transport system by the name 'people mover' by 2023.
The administration also promises to lessen the burden of the traffic by 2024. According to sources, passengers will be able to access any terminal once they have checked into security.
The airport already has some 'happy face machines' to detect the level of happiness of the customers.
Just this month, it was announced that several well known celebrities will be greeting the passengers with their voices at the airport.
On Path to Modernization
The Los Angeles International Airport is expanding fast, and has several plans to upgrade further.
Being a hub of all major airlines, it is the often the main route for international travelers.
The approaching 2028 Olympics is expected to bring more development to the LAX airport. So fasten your seatbelts!