When you enter your child's room, are you drowned in an avalanche of toys, books, and clothes? You are not alone. Luckily, there is a solution. Here are a few tips on how to design a clutter-free kids' room.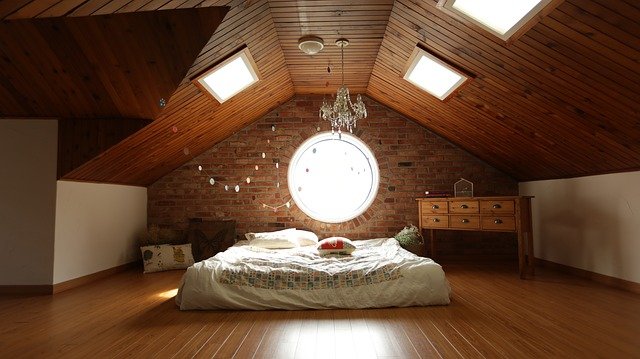 Smart Furniture
Nowadays, there is a huge range of funky kids' bedroom furniture to choose from. If you are short on space, you can buy fantastic space-saving items.  If you have more than one child sharing a room, bunk beds, or even triple bunks are great way of using dead space.  High sleepers and cabin beds can have furniture and storage situated underneath them.  Some have wardrobes and desks, which helps free up additional bedroom space.
Look for innovative furniture that has multiple uses, such as benches and stools with hidden storage. A window seat with storage compartments underneath is a firm favorite with kids as they can use it for sitting and reading books or just to relax and look out the window.
Box Clever
Funky patterned and brightly colored storage bins and boxes help brighten up your kids' room while providing valuable storage. Storage boxes can be color-coded for different items, such as green cars, toys, Lego in a green box, etc. If your child is still learning to read, this makes it easier for them to tidy their room and to find things quickly. You could even put a photo or a picture on the boxes' front instead of a written label.
Create a book nook for your child. Put a chair, beanbag, or some cushions in the corner of the room and fill book bins or shelves with their favorite books.  Having a cozy, quiet area in the bedroom will encourage your child to get lost in a book rather than be glued to the computer.
Hang 'Em High
The most obvious way to remove clutter from the floor is to move it up high, away from the floor. Utilize all available wall space by installing shelves to put toys, books, and ornaments on.
Hooks are a useful item, too, as they can be used to hang clothes on or even sacks or bags filled with toys or Lego. Net pockets hung from the ceiling are great for homing soft toys as the toys are clearly visible, and your child will enjoy pretending they are in cages like at a zoo.
Magnetic strips are an ingenious way to organize all of those pesky metal toy cars. Your child will love sticking them in rows on the wall.   Any other metal objects such as Mechano can be stored in this manner too.
Hang shoe organizers with plastic pockets over the door to store toys like Barbie dolls and their shoes and accessories.
Wash n Stow
Ensure you put a laundry basket in your kids' room so they will put dirty clothes in it rather than on the floor. Even buy a triple pocketed laundry bin with compartments for Lights, Darks, and Colours. Doing so will make laundry sorting fun for your kid and time-saving for you.
Teaching your child to be organized and tidy is the real issue in the fight to reduce clutter. Labeling and color-coding make life a bit easier for your child and teaches good organizational habits for their future.