Instagram marketing is one of the best ways to reach out to your targeted clients to promote your healthcare services. Whether you are a dietician, a fitness expert, or offer some specialized services, you want to grow and expand your services online. The photo-sharing site is best for your healthcare business for gaining followers and building engagement.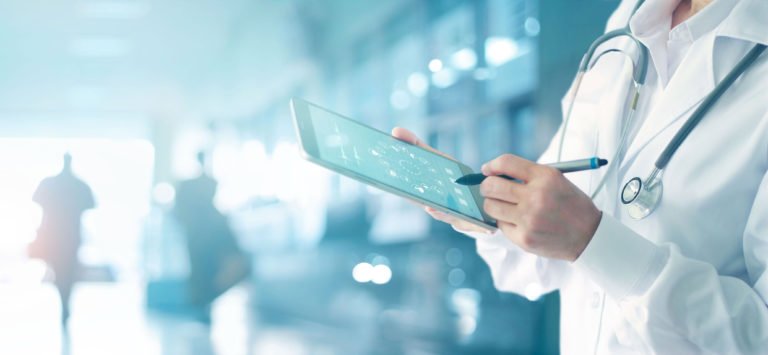 According to an article published on https://blog.hootsuite.com, approximately 90 percent of older adults make the use of social networking sites to look for and share healthcare information. You need to create engrossing Instagram content that is timely, informative, and appropriate to your existing and potential clients.
In this article, we are going to walk you through some of the best tips to connect with your clients on Instagram:
Post high-definition images and videos
You like to post healthcare-based content on IG to pique audience attention and like them to see stop scrolling and focus, spend more time on your Instagram posts. Post nothing but interesting photos or videos. For example, if you are a dietician, post the best quality images of a healthy diet that you want your clients to include for staying healthy. Again, you can post some behind-the-scenes videos of how your employees work to offer top-notch services to your clients.
You don't need to post salad photos daily, sometimes you can post some casual moments of your health center like how your employees have fun during their lunch at your clinic. Look for variety when it comes to your Instagram posts. It will let you understand what content types resonate with your existing and prospective clients. Accordingly, you can use such content to create more interest.
Make sure you alternate between images and videos instead of posting static pictures all the time. When you keep swapping between photos and videos, you manage to retain visitors' interest.
Make the most out of important events
When your healthcare clinic is hosting some special events, post it on Instagram to increase your clinic's digital footprint. Again, if you are launching new chiropractic services, post a short video on IG. You can also use Instagram Stories to highlight such events. It will show your clients that your healthcare services are making a difference.
This sort of event promotion has double benefits. First, it helps in developing the persona of your healthcare business. For example, when you post content related to charity events, it tells your clients about the humanitarian side of your business. It will help you to build engagement and buy 50 real Instagram likes that enhance your brand visibility.
There are similar events like flu shots at a reduced price or blood donation drives that you can promote on your IG profile. These events benefit the community as a whole as well as prove your dedication to healthcare and patient care. It would help in attracting many responses from your existing followers.
You can also invite your audience to attend your special events through Instagram. All you need to do is share the information on IG to make your events a huge success. Unless people know what events you are hosting, how will prospects turn into your loyal clients?
Make sure you use the best, relevant hashtags to promote these events on Instagram. It is one of the best ways to popularize your events on your IG page and inspire others to increase online visibility.
Post Instagram content regularly
Be it Instagram or any other social networking site, consistency is the key to the success of your healthcare clinic. You will need to post content regularly to ensure constant online visibility, thus keeping your brand fresh in the minds of your existing clients or followers.
The online audience is constantly scrolling through IG photos and videos and they want to see new content. Therefore, post frequently to make your brand presence felt right in front of your current and potential clients. If they see the same post you used two days before, they will not see it. Your competitors will derive the benefit if they post daily.
Consistency is also about image themes. When people are looking at IG posts, they will identify posts by the theme used. Many brands use their colors in all their posts. It helps in developing brand recognition. Do so by using similar colors. For example, if you are using blue for your healthcare center, use it consistently in all your posts. It will help people identify your brand by the color scheme you use in your Instagram posts.
Build your brand image, make it memorable, and turn followers into customers. These little things matter much when it comes to Instagram marketing for your healthcare business.
Conclusion
Instagram has numerous tools and filters to help you stunning visuals related to your healthcare business. Make the most of its features to take your clinic to the next level.