Everyone has experienced a bad hair day — but what about bad skin days? From dark under-eye circles to acne breakouts to defined wrinkles, waking up to your own dreaded skin woes can quickly put a cloud over you for the day.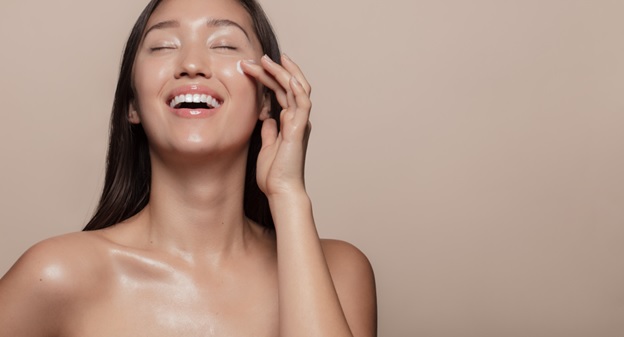 If you're someone who waits to target these and other skin problems after you've experienced a flare-up, it's time to rethink your skincare. Getting glowing skin day-after-day takes time and effort, as well as the right products. Keep reading to learn three things you should be doing every day if you want to wake up to glowing, healthy skin.
1. Radiant Skin Starts on the Inside
Sometimes, the connection between our diets and our skin is a bit over exaggerated. Eating only healthy foods won't guarantee beautiful skin on it's own any more than it will guarantee that you'll maintain a healthy weight.
Just as a healthy diet should be used in conjunction with exercise to get in shape, a healthy diet is just one factor of getting radiant skin. But most scientists do still argue that it is an important one.
By some estimates, more than one-third of adults who suffer from acne see an increase in breakouts when they eat certain foods, like sugar, carbs, or fatty foods. If you are prone to acne, adding certain foods to your diet and avoiding others can help you fight breakouts. Foods with vitamin A, zinc, and Omega-3 fatty acids are all proven to fight breakouts.
2. Target Your Pores
Besides acne, another skin woe that will stand in the way of glowing skin is enlarged pores. This pesky problem can affect women at any age, partly because there are several things that can cause it. Oily skin, decreased skin elasticity, and clogged pores can all lead to an enlarged look.
This is also a problem that diet alone can't fix. Instead, you'll need a targeted treatment designed to clean, clear out, and shrink your pores. Use the best toner to reduce the size of pores and pave the way for bright, beautiful skin. A pore-refining toner should always be one step in your skincare routine, even after your pores begin to shrink.
3. Never Skip Your Sunscreen
Skipping sunscreen for even a day can quickly reverse the care and attention you've been giving your skin. Sun exposure leads to wrinkles, dries out the skin, and can even cause discoloration. While serious damage takes time, you may notice dull, dry, or otherwise lackluster skin after just a few hours in the sun.
Aim to add skincare to your everyday routine, whether you plan to be outside or not. Short trips outdoors, or even sun exposure through windows, can damage your skin. For daily wear, choose a sunscreen designed for use on the delicate skin of your face. The standard sunscreen bottle that you take to the beach may wind up clogging your pores and causing breakouts. However, your face sunscreen should still be SPF 30 or higher in order to be effective.
Get the Glowing Skin You're Dreaming Of
Getting the glowing skin that you're dreaming of is easier than you might think. Making a few healthy skin diet swaps, targeting your clogged and oversized pores, and making sunscreen a part of your daily routine can all pave the way for beautiful skin.