For some people, winter fashion is the best thing about the cold season. However, some of us tend to struggle with looking good AND keeping warm at the same time, and resent the fact that we end up looking like snowmen half of the time.
Combatting the winter blues is easy when you have a few tricks up your sleeve. We've rounded up a few of the best winter style tips to look fabulous while you fight off the freeze.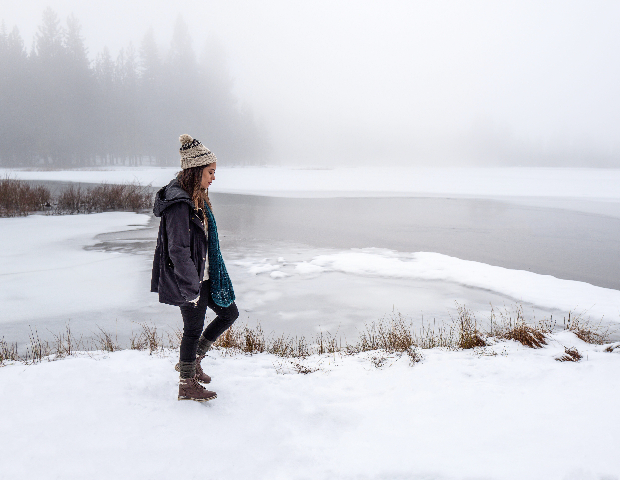 Layer It Up
Probably the best and most important tip is to always dress with layers. Vests and long-sleeved T-shirts can be tucked into your jeans and hidden with chunky sweaters and coats. Base layers are important for insulation and keeping the wind, rain and general chill off your skin, but shouldn't make you sweaty. You could even wear tights or leggings under your jeans if it's an extra cold day, and leg warmers under knee high boots are always a cute look.
When you're working with layers, you also have the opportunity to pair up different colours, patterns and textures to make your look exciting. Investing in some exciting pieces this winter might get you more excited to layer it up and get cosy.
Accessorise
We get it, this is probably the most basic style tip that we're all accustomed to hearing. It's no secret that accessories can make or break an outfit, but don't forget that they can be practical too.
Think chunky, warm scarves to drape around your neck, stylish hats and beanies to keep the cold off your ears, and even gloves can add something interesting to any look. Don't be afraid to think outside of the box and be a little daring when it comes to your accessories. Especially if your closet consists of a lot of staple classics, your accessories are where you can have fun and explore your inner fashion guru.
Tighten Up
We all want to dress for comfort to some extent, and for a lot of us, that means sweatpants and hoodies. However, keep in mind that tight fitted clothing is going to press close against your skin and keep the wind from sweeping in your sleeves and pant legs. Try swap out your trousers for skinny jeans in the colder months, and keep your base layer skin-tight if possible.
Embrace It
Winter isn't for everyone. However, it's something we all have to deal with, and it can't be denied that winter fashion can be fun to delve into. Try to embrace the colder months and enjoy them for what they are. Work with the trends of the warm tones and gorgeous coats, and use this time as an excuse to invest in some great quality staple pieces.
Boots, coats, sweaters and blazers are all here to stay and you just know that you'll look stunning in that two-piece set you spotted on your last online shopping trip. Make winter fashion fun, and it'll become a whole lot easier to navigate.