With ever-increasing popularity and usage, slides are fast becoming an item for everyday use. Apart from being more comfortable than other shoes, they are easy to slide in and out of. Hence they are a great option if you are always on the move and would not want to go through the hassles of strapping on something every now and then. Other instances where you can enjoy slides include:
While carrying out household chores.
While resting or working in the yard or gardens.
While shopping or running some errands.
While shuttling between your bedroom and your bathroom.
Whatever your purpose of rocking a slide shoe, you will find its ease of use very comforting.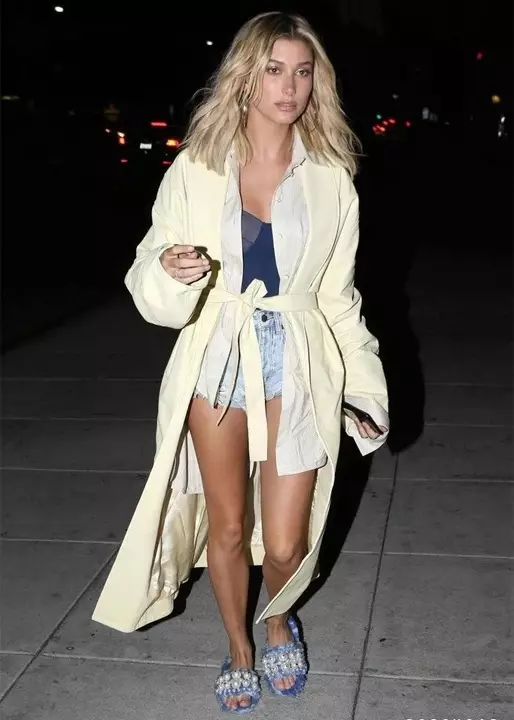 Slides: Past and Present.
Historically, slides have existed for centuries. No doubt this type of sandals are the simplest and earliest form of shoes. Archeological findings dated some of the oldest slides dug up to be more than eight thousand years old.
Today, slides have become a part of fashion, with many style icons and celebrities leading the way. They are no longer used only during the holidays, at the gym, or for showers. They come in various colors, types, and heights for various everyday uses. Although a slide-on shoe can be unisex, some are designed with women in mind and others with men in mind.
How to Wear Your Slide.
Because you are likely to have a wide range of outfits, you may need to be careful when rocking them with slides to avoid looking awkward. When wearing a casual outfit, consider complementing them with sporty or trendy slides. They help keep your dressing harmonized and sensational. You may decide to go for simple ones, furry or patterned slides, and in any color you prefer. Slides can be worn with or without socks as the choice is yours.
Also, slides are perfect for dressy outfits, high fashion slides for women are available to complement such looks. They are suitable for warm weather, and all you need to do is go for the black slides that suit you and your fashion needs. They provide extra cushioning effects and added traction for your feet.
You can rock your slides with any of the following outfits:
● Skirts.
● Shorts.
● Tailored trousers.
● Jeans.
● Dress.
● Pants.
However, whichever way you intend to wear your slide, ensure that you wear them during the right weather. Choose the one with the most comfortable footbed and ensure that your feet are protected from uncomfortable rubbing. All these will help enhance your comfort.
What are the 5 Best Slides for women?
Due to the ever-increasing kinds of slides, it is not out of place for you to be at a fix as to which one is best for your outfit. Not to worry, if you are looking for the best slides for women, we've got you covered. We have gone the extra mile to review many slide-on shoes and come up with the most comfortable slides for you. They are not just comfortable to wear but are stylish, durable, and come at a pocket-friendly price.
Whether you are looking for designer slides, leather slides, or ergonomically designed ones, you just need to keep reading to find out.
Nike Kawa Slide Sandal
The Nike Kawa Slide Sandal is one of the most comfortable slides for women you can find out there. With celebrities leading the way rocking it, they come in highly recommended. This slide will win your heart with its super lightweight and the comfort it provides while working in it. They provide your feet with a perfect cushioning effect as they are made with a contour to fit the shape of your feet. They come in various colors and sizes and cost way below $50.
Crocs Swiftwater Sport Sandal
It is no coincidence that the crocs slides for women made it to this list. It is one of the best and most comfortable slides or especially for plantar fasciitis sufferers. You will find this slide comfortable and perfect for the following reasons:
All-day long comfort and support for your feet because of its flexible straps.
Well-contoured footbed and a sole that is thickly cushioned to prevent foot aches and pain.
Comfort for your feet at an affordable cost.
Skechers Performance Go Walk Fiji Sandal.
This women's slide sandal is not just nice looking but has good traction. It provides your feet with luxurious comfort at the right amount. It is suitable for various terrains due to its well-textured outsole that helps provide the required friction. Many users of this slide-on shoe have given it a high rating for comfort, flexibility, and lightweight. If you are looking for comfortable slides for women, the Skechers performance go walk Fiji slide sandal is definitely a go-to option.
Gold Pigeon Shoes Signatures Sandal.
The gold pigeon shoes signature sandal is ergonomically designed to provide your feed with round-the-clock support and comfort. They are recommendable for the following reasons:
It can be used for hiking and light walking.
They are easy to clean as they can be washed with a machine.
They are elegant and appealing.
Provide super comfort for your feet.
It can be used on both wet and dry surfaces without any risk of slipping off.
They are water-proof.
They have the perfect arches for your feet and have a springy footbed, all to support your feet while walking.
Gucci Slide Sandal.
The Gucci slide sandal for women is a pair that gives you a high and classical fashion look. Although it comes at a cost, this Gucci slide is cushioned with rubber to provide your feet with high-level comfort. Its beautiful floral prints and the Gucci logo strapped on it gives it a fashionable and polished feel. If you are looking for a designer slide sandal, you will find the Gucci slide sandal a perfect fit.