What can be hidden behind the hijab? A taboo topic for everyone, although the most  secret life of women in the Muslim world is least evident in fashion. Fashion means public self-expression that time leaves to itself. It invigorates, changes, or even reverses. It is a fact. Fashion is an unlimited part of the world, and this dependence on it brings us anxiety and pleasure, although, as Coco Chanel said, fashion is ubiquitous. A sense of style, even forever. As impressive as the Muslim art of fashion hiding behind a veil sounds, it has taught an essential lesson to the modern world.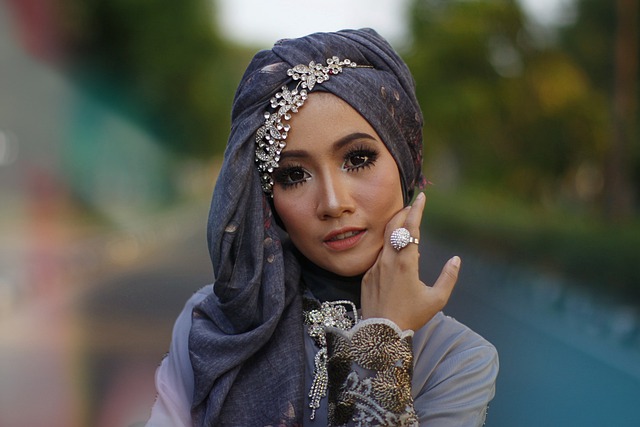 A style inspired by religion
Religion has repeatedly become a source of inspiration for fashion designers or fashion shows. In 2018, the Metropolitan Museum of Art hosted a fashion show inspired by the Catholic spirit and named it Celestial Bodies: Catholic Imagination.
In the same year, in San Francisco, the main show was devoted to Islamic fashion. Over the years, the Islamic style observations show that it breaks stereotypes and accepts the modern bohemian world's challenges.
Contrasting apparent simplicity
Some references are made to the importance of modest dress in religious doctrine, although it seems that fashion adherents do not devote much time to discussing ethics. Modesty is perceived differently in different countries, and its contours shape the future of fashion in different ways.
Iran
In Iran, the appearance of hair and skin is punishable by law, and the police harass women who generally do not dress modestly. Even in this state, women wear a distinctive clothing style, from fluffy jeans and T-shirts to a suitably bohemian style.
Indonesia
Indonesians do not wear headscarves, even though most Muslims live here. Chiffon, fleece, national textiles are used in modern fashion.
Turkey
Turkish fashion has changed since women started getting an education and working. A century ago, they began to believe that the style of a pious woman had gone out of fashion. Today modern Turkey is not different from Europe and America, and women without a headscarf wear a tight decollete.
Muslim woman's "Loud" fashion
Modern Muslim women are not particularly vulnerable; although religion limits their dres' ethics, they manage to maintain individualism and express independence even with a headscarf. They aren't qualified or excluded from the rest of the world, as the majority thinks. The work environment still imposes certain cultural norms on colors and dress' styles, although today's young people give free rein to their imaginations.
Designers are losing traces of Islamic fashion and speaking their word even in a political direction.
An Arab Princess breaks stereotypes.
Despite their different views, Muslim models and designers leave their word in fashion and are noticed by the fashion world's giants. Dina Abdulaziz is a rebellious princess of Saudi Arabia who stuns the world with her fabulous style. She owns numerous boutiques in Riyadh, is a happy wife and mother of three children. Dina chooses clothes for the boutique herself and has close ties with European and Asian designers.
Princess Style
She brilliantly combines modernity and Muslim culture, wears modern designer dresses, and one of Lyubutin's shoes is named after her. Eastern exoticism and western touches merge in fantastic harmony. While the fashion world bloggers try to conquer the social space conquer the social space the Arab princess becomes the favorite subject of the world's paparazzi.
Tastes change, fashion moves forward, often reverses, and beads removed from the past add new patterns to the future, although one thing remains the same. A woman of any religion who has a sense of style leaves an immeasurable mark on fashion, and in this respect, Islam can no longer be seen as an obstacle.