There's something about log furniture that really fascinates me. Maybe it's the connection with nature that we get once we incorporate it into our living space. We have seen log furniture both indoors and outdoors, and today I'm going to share some majestic outdoor log furniture ideas that will inspire you to get creative and decorate your garden.
Apart from having plenty of benefits when in their original state, wood can be used in some pretty stunning ways when they are cut too. These log furniture pieces are simply stunning. Check them out and see what will work best for your area.
Seating Arrangement
Outdoor funrinire can be pretty boring and it usually has the same design everywhere. If you want your garden to stand out from the rest of the crowd then you should really consider this serious log project. In this way you will also get some seating arrangement that will make your area look pretty and super polished.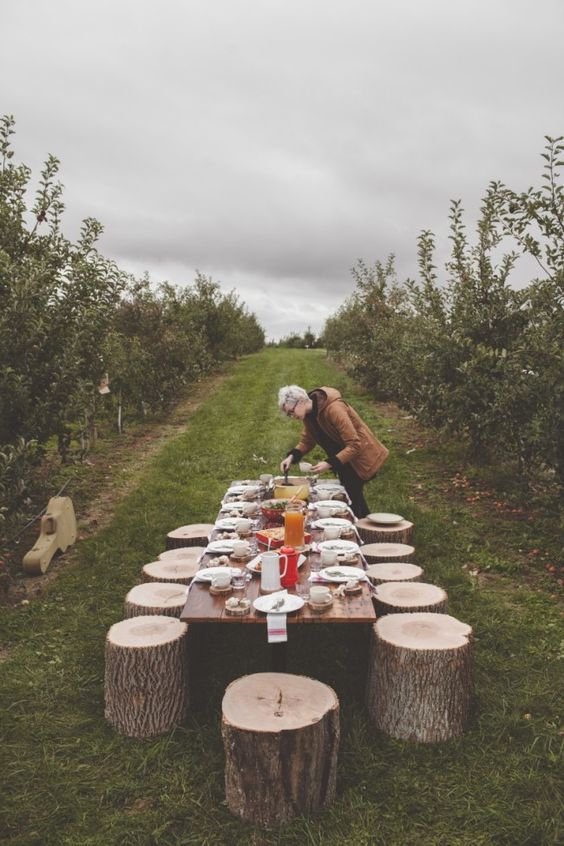 Other log decorative details can look amazing in your garden too. Think about adding a log chandelier with some mason jars filled with candles. They will make the ambiance more welcoming and warm. I bet that you will enjoy spending your summer nights right here with your family and friends.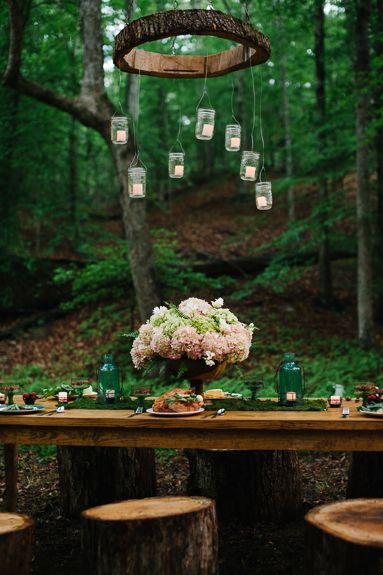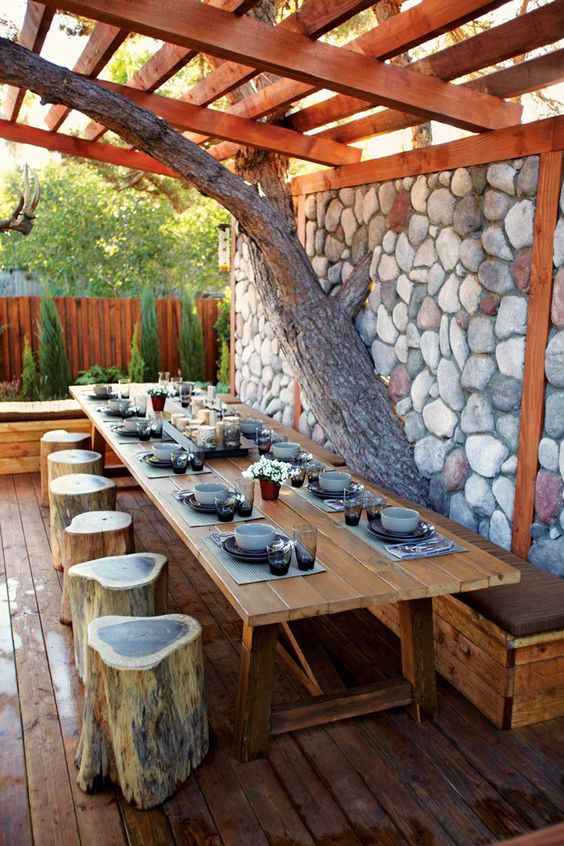 Log Ambient Lighting
Ambient lighting plays a crucial role both in and out of your home and can really make it or break it. Don't even think about skipping this part of decorating. Logs can help you create some magical setting in your garden, so have this idea in mind.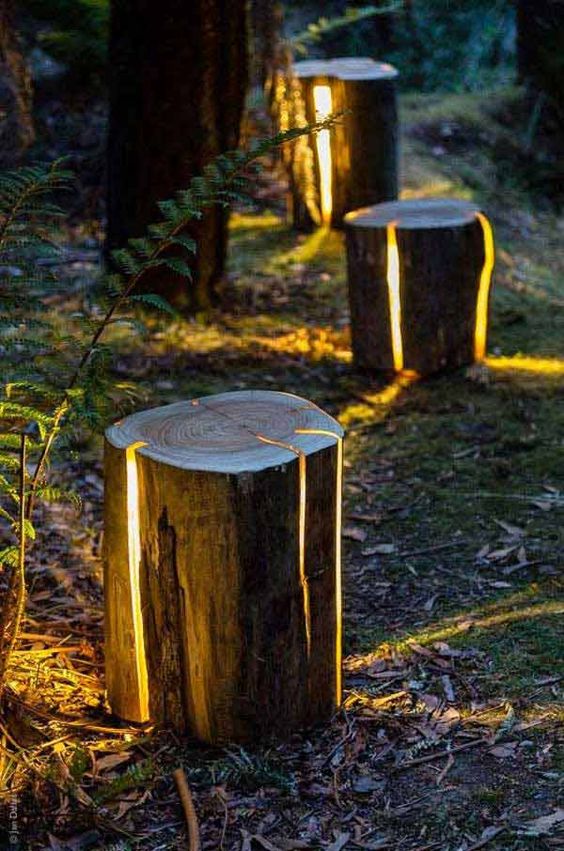 Kids Play Area
Kids are bound to spend most time outdoors, so get down to work and use logs to create a wonderful play area for them. You won't regret the effort and time that you have put into this project, believe me. They will be happy to play and even eat their meals here.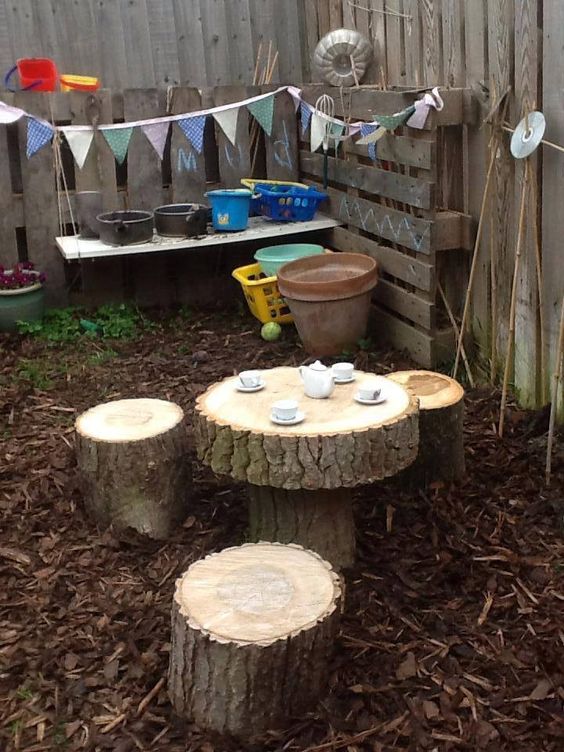 Table Decorations
Has it ever occurred to you that you can create many other small decorations for your outdoor table too? These log slices will make your table look fantastic for those special occasions that are anticipating you. The rustic theme is the one that you should definitely choose if you are about to host some kind of celebration in your garden. All of these log decorations can find their perfect spot right here in fact.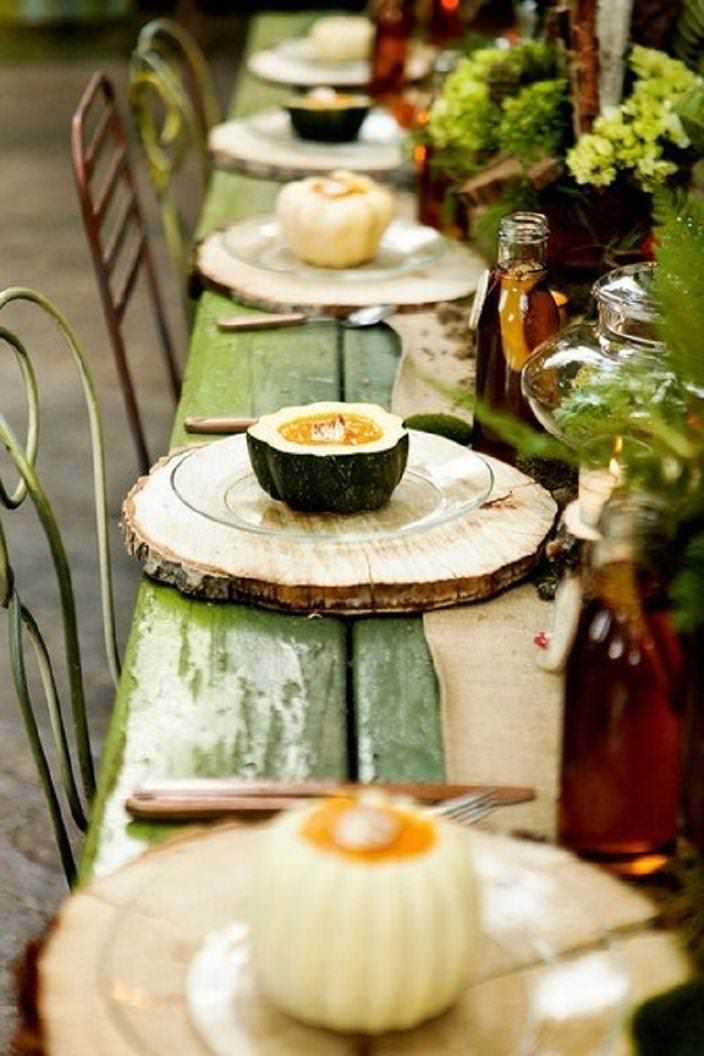 Bird House
Do you enjoy the company of birds and they often come to your garden because you feed them? Why don't you make a bird house out of a log? In this way they will spend so more time in your outdoor area.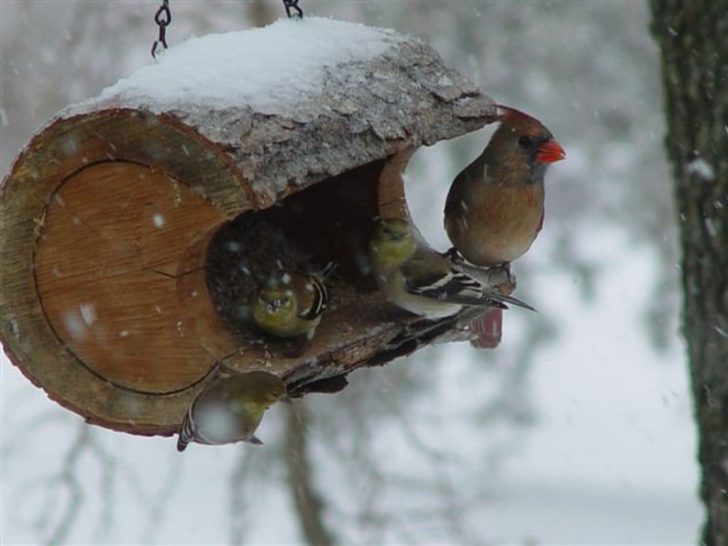 Chicken Swing
Did you know that some chickens really love to swing? I bet that a chicken swing is a DIY project that came last to your mind, but it can look pretty interesting in your garden. Or you can modify it and make it a swing for yourself. What would you prefer?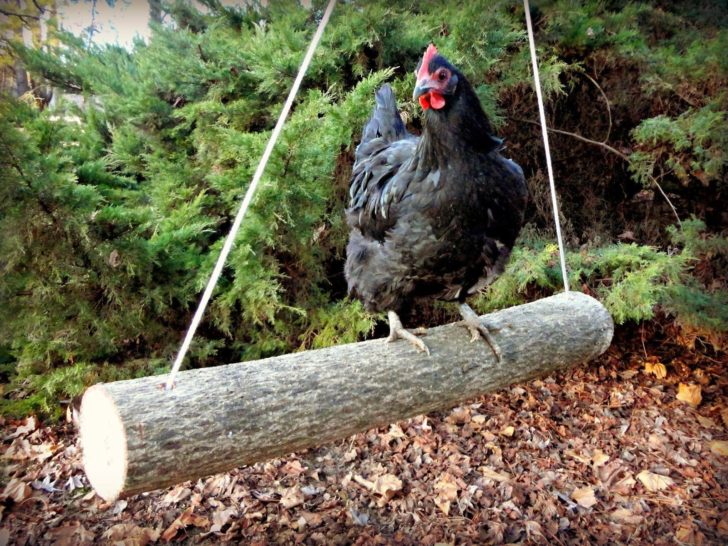 Garden Pahtway
Garden pathways are a great way to guide people in your garden in the areas where you like them to move. If there aren't defined pathways they will move everywhere and will destroy the grass. Plus, the pathway will make your outdoor area more organized and polished. If you are seriously considering creating one, you should definitely make it with logs.
Table
Don't spend a huge amount on money on outdoor furniture. Get a log and just add glass on top of it. Your table will be done before you know it and it will loo gorgeous at the same time. Side tables are an option too!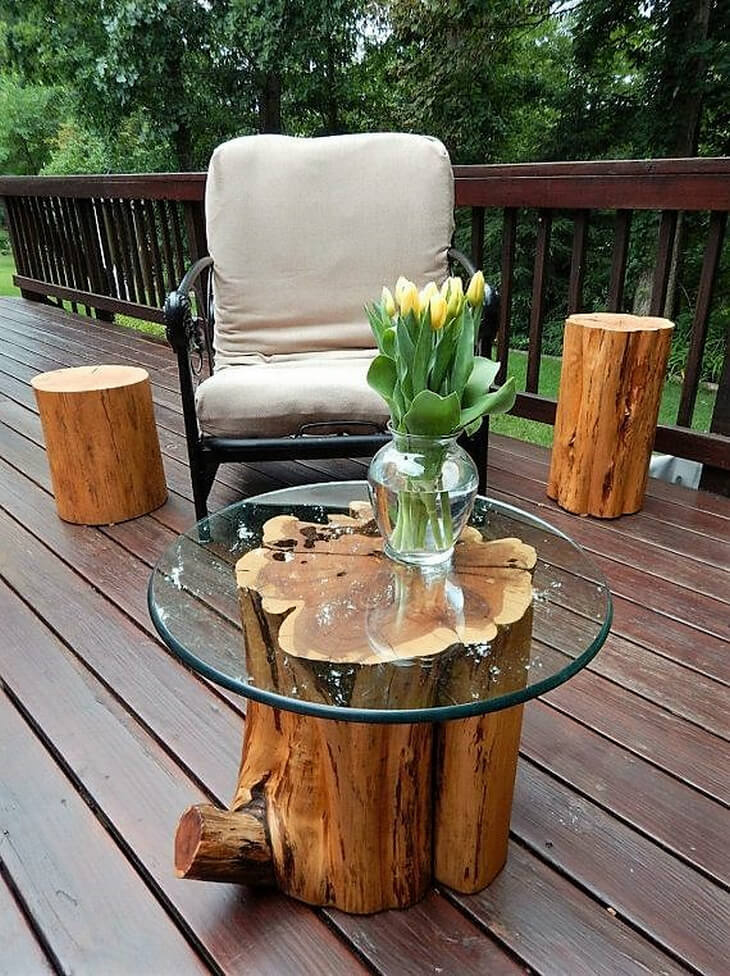 Planters
Another outdoor log furniture that you should think about are these fabulous log planters. They are such a nice way to display your blooming flowers. Isn't it great that you can move them around whenever you want?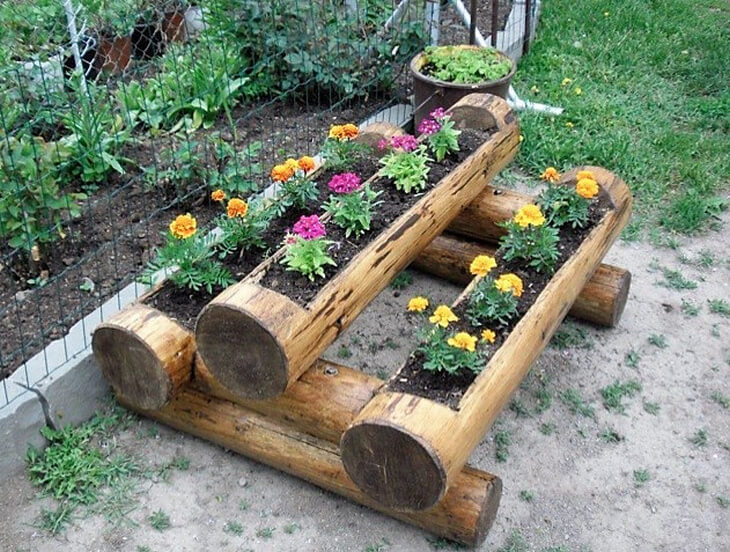 Vertical Garden
The vertical garden is such a lovely decoration for any empty space in your outdoor area. Google which plants will thrive in such planters, and go ahead to recreate the design.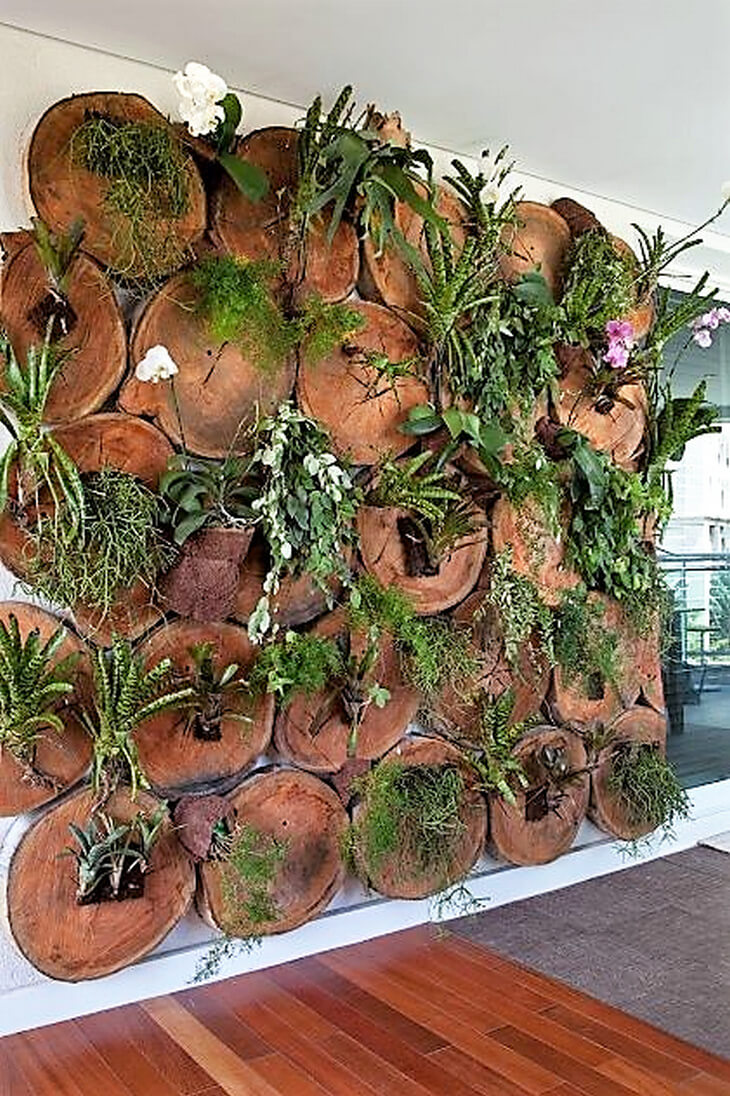 Fence
Are your neighbors very curious and they want to take a look at your yard to see what's happening? Or do you want to put a fence and create your own private area? Whatever your reason for installing a fence is, the log one should be your choice for sure. It looks dramatic and very beautiful.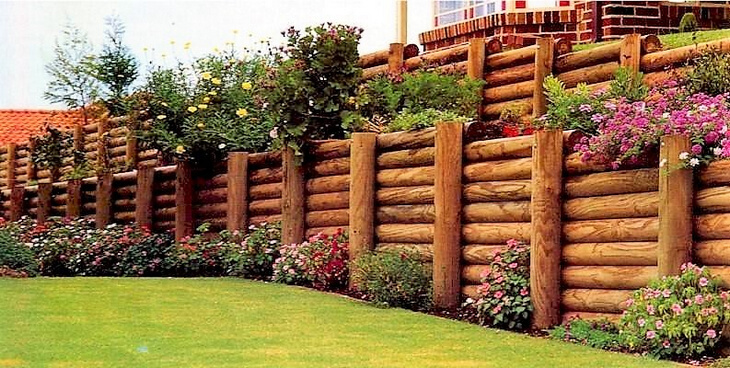 Which of these outdoor log furniture pieces would you like to recreate in your garden? I'm sure that many of them will look amazing together, so don't be modest and make as many of them as you like. I already have few on my mind, and I'd like to hear what are your picks too! Keep me posted in the comments below!