Wood is such an amazing material that is both used in building homes and decorating the interiors. It gives warmth to every space and it makes it more welcoming and appealing. If you are looking for a way to incorporate it in your home, either inside or outside, stay tuned cause in this article I will show you some amazing crafts with logs which are super easy to make. Scroll down through the photos and see these Interesting DIY Log Decorations For Your Home And Yard and make your picks!
Clothes Hanger
Do you want to add some rustic decoration to your entryway that will set the tone for the rest of the house? If yes, get some logs and make this cool hanger that will have all eyes on it!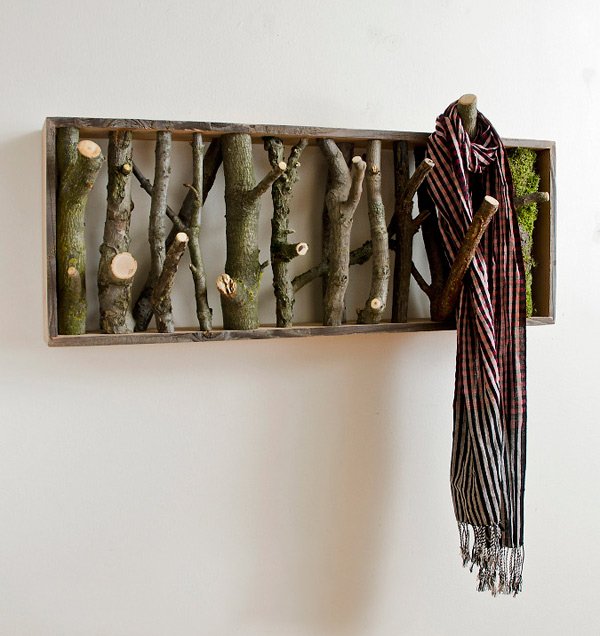 Planter
If you are about to create your own succulent garden then you need to make these interesting planters. Isn't it totally amazing that you won't have to spend money to buy planters and you can do them on your own?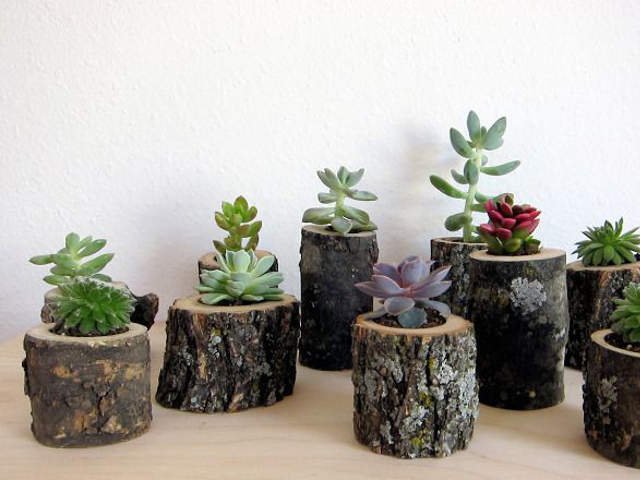 Mirror Frame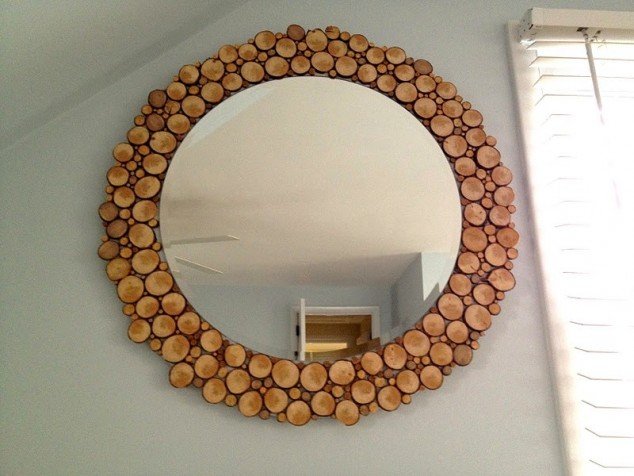 Planter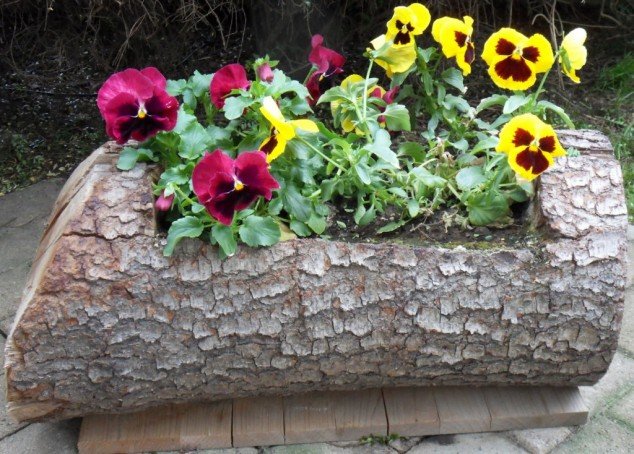 Benches
Do you need some extra seating options in your garden but you are looking for a more unconventional design? If yes, then this is the project that should be next on your list!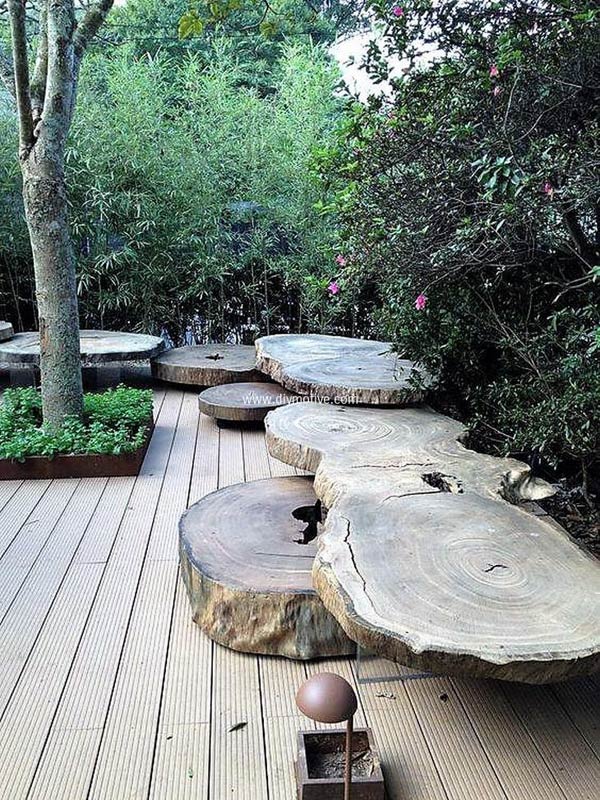 Coffee Table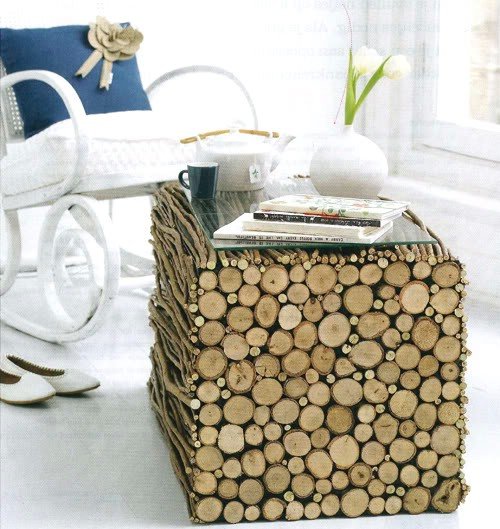 Wall Decor
The best way to make a statement in your home through the walls is to cover the whole wall with some mini logs. Find the dullest wall in your home and turn it into something spectacular thanks to wood.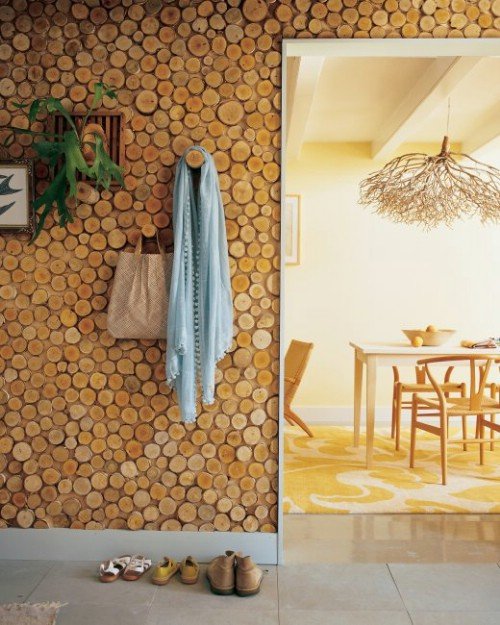 Vase Holder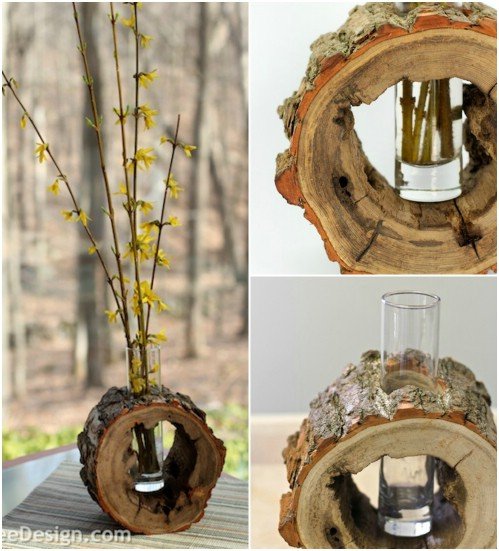 Flooring
When it comes to flooring, log floors are currently my favorite ones. You may need to consult a professional before you do it, so you can get some advice on how to protect the wood from water.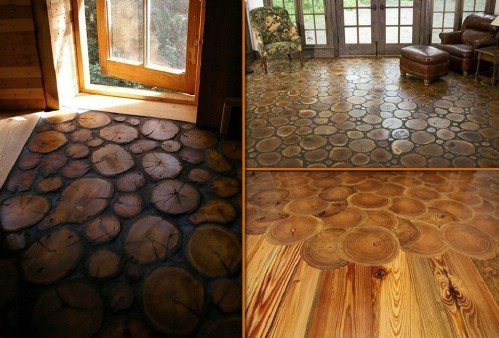 Decorative Table
Decorative tables are small details that make a big difference in the interior, so every home need one or more here and there. If you are short on money but you desperately want some, you should consider the idea of making your own table by using logs.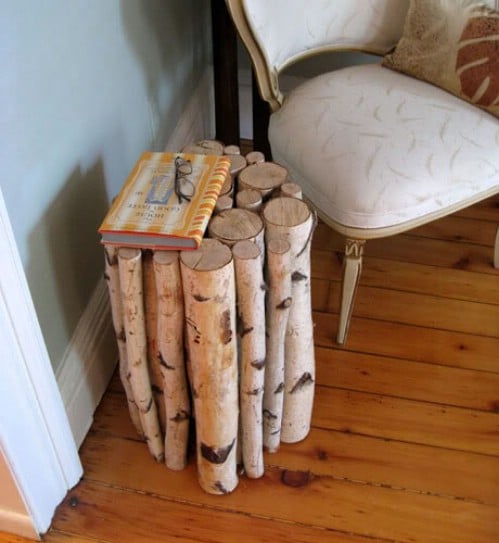 Pathway
Pathways look stunning in every garden, so make yours even more outstanding thanks to this idea. This is a wonderful way to implement logs in your garden landscape, so get down to work and make them really soon.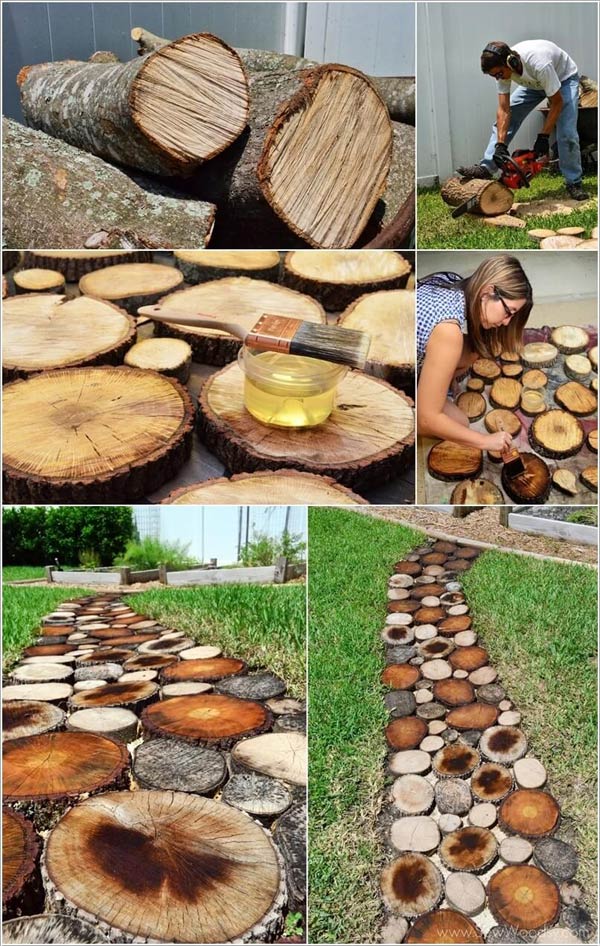 Playful Planters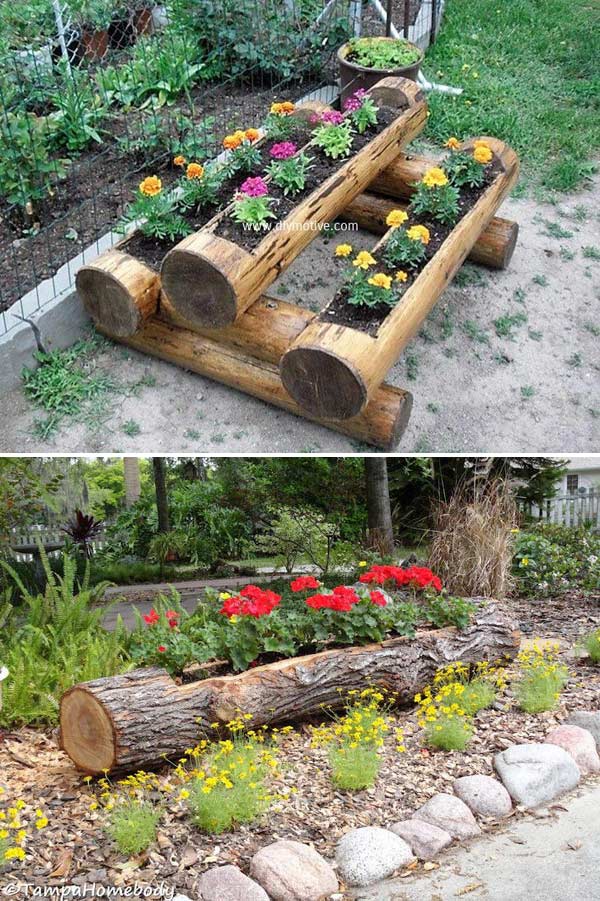 Table And Chairs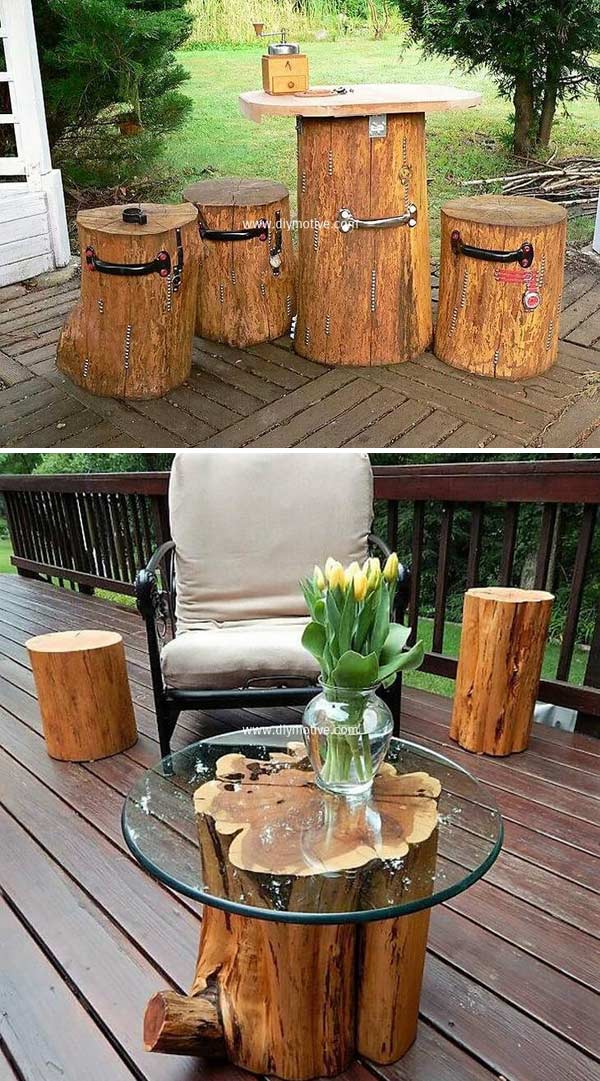 Swing