Traveling comes with a variety of benefits yet making sure that you actually get to enjoy them calls for a few simple steps to take before embarking on a new adventure. Planning your next trip carefully may spare you lots of stress and unpleasant happenings. From early booking to keeping your phone charged and connected, there are a few things you might want to take care of so you can enjoy that perfect holiday.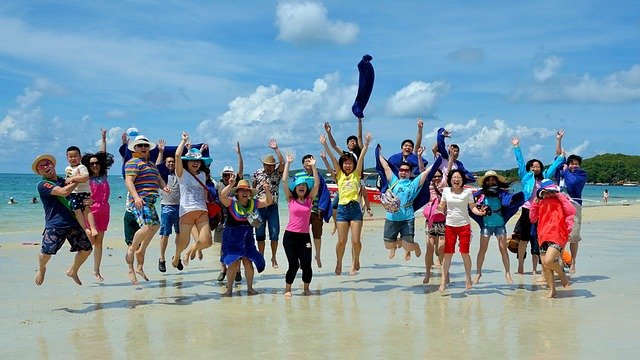 Plan ahead and do so carefully
Planning your next getaway may take a bit of browsing yet finding the right connections to help you reach a place in time for your next train or flight is mandatory if you want a stress-free trip. Of course, a bit of adventure is always welcome but not one of this sort.
If you've used a travel agency before and you've been satisfied with the services you got, then you might want to resort to one again to spare you the trouble of finding the flights and connections you need for smooth traveling. However, that might cost you more.
You can even rent a car or pre-book a transfer to your hotel to avoid the hassle of finding a taxi after a long flight. Make sure you plan ahead all the transport-related details to avoid mishaps as much as possible.
Make sure you can use your phone while away
This means updating your cell carrier and purchasing international calling and data services for the phone and even the laptop you use. You will need a fully charged phone and calling and internet services that will help you stay in touch with your dear ones and enable you to reach any local authorities if needed.
If you have a good data connection, then you can use various apps to help you communicate with your friends and family such as Skype and WhatsApp or travel apps that will help you get around a new place easily.
Do your homework and research before you leave
When you want to go fishing and you need a quality fish finder to help you with that, you need to read a professional review before buying such a gadget. It's just the same when you travel to a new place. Read as much as possible about the local laws, what's OK to do and what you should avoid in order to prevent unpleasant events from occurring.
Learning a few words in the local language can also help you a lot and might prove to be of paramount importance, especially if you travel to a country where people speak little English or any other language for international communication.
Travel comfortably by packing light
This is one of the basic rules of traveling. The fewer things you carry, the greater your comfort. Plus, when you pack only the basics and most important things, you will worry less about lost luggage.
Not to mention the burden of a stuffed large bag you need to carry from one place to another until you find accommodation or reach the airport. Still, if you've planned a longer stay and you need to get more things, then you might want to opt for a wheeled-bag for boosted comfort.
Other things to consider
In case you're taking meds for certain health conditions, make sure they're the first things you pack and that you take enough to cover your needs throughout the entire trip. Don't forget about your travel insurance and make sure the one you get covers your needs and fits the type of travel involved. Contact your insurance carrier for more information and choose accordingly.