If you are thinking about planning a family vacation to Arizona, then you can't go wrong with the unique and diverse destination that is Phoenix. For those who have not been to this sunny city before, you may be feeling overwhelmed at the prospect of planning a family vacation here, as there is just so much to do and so many different places to visit.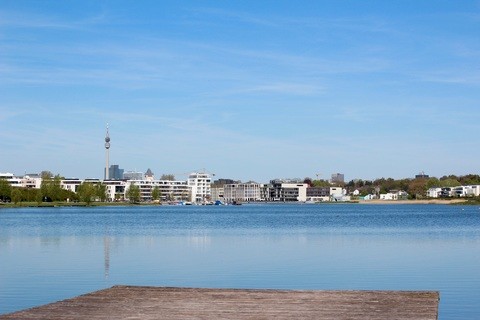 That being said, as long as you determine what it is that you want from your trip to Phoenix, then you will be able to plan the perfect family vacation. Whether you want to explore the stunning natural surroundings, visit some of the area's renowned golf courses, or immerse yourself in local culture at one of the many museums, you will find activities to suit everyone.
From when to go, to where to stay, to what to pack, keep reading to find out how you can start planning your perfect vacation to Phoenix today.
When should I visit Phoenix with my family?
If you didn't already know, Phoenix is the sunniest city in the whole of the U.S with around 85% sunshine during its daylight hours. Of course, this is a positive aspect of the destination, but if you have a baby or very young children, then it may not be ideal to be out in the blistering heat for many hours of the day. Therefore, you should probably avoid the peak summer months when the temperatures can average at over 100 degrees and instead focus on visiting Phoenix from November through until April.
Thankfully, it rarely rains in Phoenix, so you don't need to plan your day to day activities around the possibility of getting wet, but it can be a good idea to carry out your most strenuous activities either first thing in the morning or in the early evening to avoid the hot sun.
Where should I stay with my family in Phoenix?
Trying to find accommodation that is in a good location and is comfortable and suitable for a family can be tough. That being said, there is one perfect accommodation type in Phoenix that not only ticks all of the above boxes but also doubles up as your transportation for the trip. An RV.
If you haven't rented an RV before then, you are in the minority, as nearly 25 million Americans traveled in a recreation vehicle last spring and summer. Phoenix, in particular, lends itself well to RVing as it has many high-quality campgrounds, plus there are so many outdoor areas to explore in this exciting city.
Phoenix RV rental couldn't be simpler, with the option to either pick up your vehicle when you arrive in the area or even have your chosen RV delivered directly to your doorstep, so you can travel in style and comfort to your vacation destination.
Further benefits of RV rental include:
It is very cost-effective
Many RVs allow you to bring your pets with you
They can accommodate all group sizes from as little as two people up to 12
Many offer unlimited mileage options
What should I pack for my family vacation in Phoenix?
Depending on where you are staying and at what time of year you are visiting, you need to ensure that you pack for you and your family accordingly. If you have chosen to avoid the hot summer months, then you need to make sure you pack warmer clothing for the evenings when the temperatures will drop considerably.
For those who are planning to do a lot of exploring, a sturdy and comfortable pair of walking shoes are a must-have, as no-one wants to have to deal with kids who have been affected by blisters.
And, even if you are used to the sun, you may not be prepared for the Phoenix sun, so make sure that you bring a lot of high factor sunscreen for both yourself and your kids and apply it regularly.
Other items that you may want to pack include:
A camera
Refillable water bottles
Emergency car kit if you are traveling in a vehicle
Sunglasses
Swimwear
Backpack
Travel purse or bag
Lip balm with sun factor included
Light clothing for the day
Coat or jacket for the evening
What are the must-see family attractions in Phoenix?
Phoenix offers so much in terms of entertainment and days out with art galleries, museums, outdoor adventures, and fantastic eateries to choose from.
Some of the most popular attractions and days out in and around Phoenix include:
Arizona Capitol Museum
Children's Museum of Phoenix
Phoenix Art Museum
Camelback Mountain
Phoenix Mountain Preserve
Arizona Science Center
The Phoenix Zoo
The Sea Life Arizona Aquarium
The Sonoran Desert – which you can enjoy from the air via a hot air balloon ride
The Goldfield Ghost Town
Phoenix is also home to three major winery regions: Sonoita, Wilcox, and Verde Valley, so if you have a chance to get a break from the kids, then you know where to head.
What family-friendly restaurants are there in Phoenix?
If you are traveling with younger children, then you will want to know which restaurants have the facilities that you need, such as highchairs, kid's menus, and changing tables. Fortunately, Phoenix provides many amazing places to eat that not only welcome children but actively cater to their needs.
Some of the best family-friendly restaurants in Phoenix include:
Chelsea's Kitchen
Phoenix Public Market Café
Nook Kitchen
Welcome Diner
Of course, if you choose to rent an RV for your Phoenix vacation, then you have the advantage of being able to self-cater as and when you want, and you can even bring kitchen amenities from home with you. Plus, the majority of campgrounds in Phoenix will have picnic tables, so you and your family can dine outside. And some of the campsites even have fire pits, so you can cook your meals over an open fire and eat under the stars.
What could be better than that for creating long-lasting family memories?