Theme wedding is a wedding centered around a particular theme other than traditional wedding subjects. So if you are planning for your big day and finding difficulties to decide on wedding details, then read this article to get you started with preparations.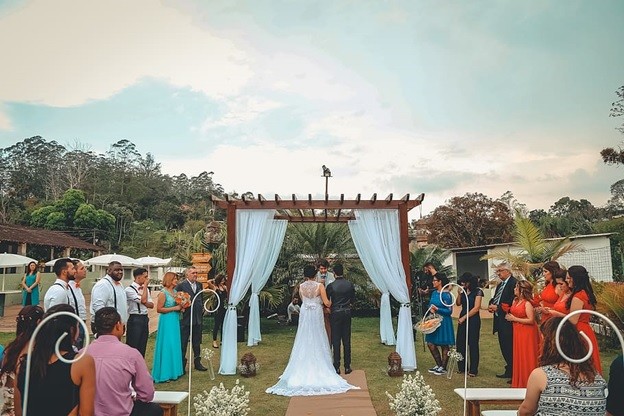 #1: Choose a Theme
When getting married to the love of your life, you probably wish for a perfect themed wedding event. Currently, themed weddings are on-trend. You can certainly find your inspiration online. When it comes to picking a theme for your wedding, you may have pre-planned the whole thing, or you are at the first stage of planning. If you are the latter one, then planning a theme for your wedding must be on top of your list. Without a theme, you are in no position of selecting a venue, doing wedding shopping, picking wedding cards, choosing reception meal, and other wedding preparation tasks. Thus, it is essential to first select a theme, get inspiration, and start working on it. You can discuss with your partner and find common interests to translate into a theme that fits well with your personalities. For instance, if you people love "Alice in Wonderland," then what is better than picking a romantic Disney theme for your wedding?
#2: Decide On Wedding Arch
The next step is to find an event planner who can work as per your requirements. Your planner must be capable enough to design a beautiful wedding arch to express your wedding theme fully. No matter if you are planning an indoor or outdoor wedding, you can create a whimsical arch. For an indoor wedding theme, you have options such as light bulb ceremony arch, paper flowers arch, modern floral arch, circular moon gate arch, lighted industrial arbor, industrial copper arch, boho metal arch, wedding crescent moon arbor, minimalistic square wedding arch, and lush circle arch with neon sign. For an outdoor wedding theme, you have options such as rustic log wedding archway, white arbor, fancy door wedding arch, pastel orange curtain arch, bold rounded triangle arch, dried leaves arch, and colorful draped arch. If you have decided on a romantic wedding theme, you must go for colorful Wedding Arch Flowers to raise love vibes on your special day.
#3: Design Unique Invitation Card
Design exclusive invitation cards by keeping in mind the theme of your wedding. Picking and making a unique wedding card is the finest technique to showcase your theme to your guests. For instance, if you pick a garden theme, then floral printing on your wedding invitation cards will work quite well. If you choose a vintage theme, then an old rusty look or a vintage typewriter template on the side of cards will do the job. If you have picked a beach theme wedding, then going for a tropical style invitation card will be your best bet. When you happen to translate your wedding theme into the invitation cards, your guests can drive a hint of what is expected on your wedding. This way, they can dress up according to theme.
#4: Select the Venue
Once you are done picking a theme and selecting a design for a wedding invitation card, it's time to think about big things. Decide on the location or venue you want for your wedding. You can either search online or visit the sites. I would suggest you go online and pin down a few locations for a venue, then go out with your partner or a family member and start visiting the sites one by one. Sometimes certain locations look good on the internet, but you don't find them similar when you visit. In such a case, don't lose hope and shortlist a few more venues. When deciding on a location, make sure that it can work well with your theme, see the lighting over there. Neon lights work well to grab the glow and attraction of your venue. Also, make sure it is spacious enough so it won't look overcrowded after the decorations and table settings.