Taking a trip to Spain is fun and loaded with experiences you won't forget soon. Having family around and sharing the experience with them feels different – it lets you experience Spain differently.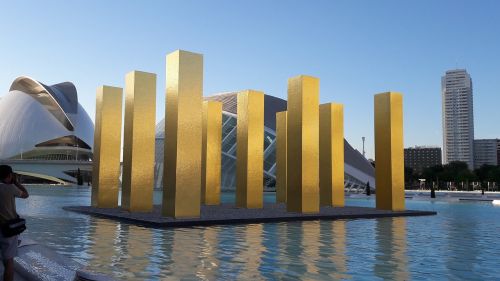 Family trips can be tasking and usually require a long time of planning. While traveling with family is a great idea, there are steps to take in order to avoid hiccups in your itinerary.
Here are important tips you should have handy:
Double Check Visas
You need to ensure that everyone going on the trip has his or her travel documents validated. To avoid issues with Spain customs, denied entry or leaving someone behind, it's best to let a professional visa or travel agency handle your documentation.
This way, you would be sure that someone with experience in handling your family visa application.
Learn Some Local Dialect
Spain happens to be an interesting country with diverse culture and languages. In most parts of Spain, Spanish is spoken as a second language. Other native languages include Catalan, Basque, Galician, Asturian, and lots more.
So, before you leave home, research on the region you are visiting and learn some basic terms to make communication easier – of course, you can download a translation app as well!
Don't Underestimate The Weather
Spain can get uncomfortably hot during the summer. With temperatures climbing above 40 degrees, it best to stay indoors in the afternoon and observe siesta – like almost all of Spain, especially the central and southern regions would be doing between 2 p.m to 5 p.m.
Businesses and restaurants will also be closed during this time as well. So, ensure you get your supplies early in the day or wait for activities to reopen in the evening.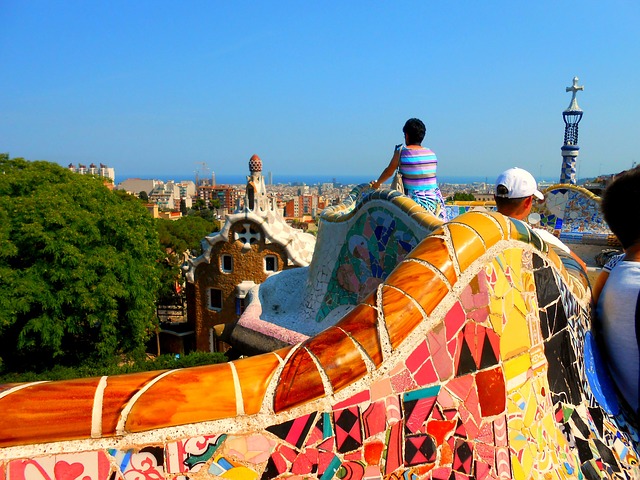 Keep Your Credit Handy And Have Some Cash
It's adviseble that you notify your bank or credit card company before embarking on any trip outside your country. You risk having your credit card flagged and blocked for international transactions and withdrawals which the bank suspect to be fraudulent.
Also, always carry cash for when you visit local stores – it's convenient and also saves you from incurring fees on foreign transactions.
Planning your Spain Itinerary
There are beautiful places spread across Spain that are packed with fun activities for everyone, especially kids. If you have train tours in your itinerary, you can book your train tickets with rail.ninja. Here are some activities you should try with the kids.
Visit the Beach
Not so many tourists are aware that Spain has a good number of beaches on the Northern coast. These beaches offer opportunities to build sandcastles, bask in the sunlight, and enjoy quality time with family.
There are also thrilling surf in spots if you wish to ride the waves. If you don't know jack about surfing, there are surfing schools where you and your kids can take some lessons.
Explore the Gibraltar Mountains
There is quite a lot to experience in Gibraltar; which is located in southern Spain. Some attractions in the region are its elegant mountains and Barbary monkeys. You also get to ride the cable cars that offer a panoramic view of the Mediterranean Sea.
There is also the 18th-century great siege tunnels, St. Michael's Cave and the popular Moorish castle.
Go On Tour And Try Something New!
You can always take a tour of Spain's food and vegetable market. The sight of its fresh vegetables and fruits with a plate of tapas on the side.
Check out popular markets like the Marcado de San Miguel, Mercado de Antón and Mercado de Maravillas – these are all great markets where you get the opportunity to taste fresh olives, cheese, Jamon and Paella.
If the family has a thing for art, you should pay a visit to the museums in Madrid. The renowned Reina Sofia and other museums will amuse you.
Oh, and The popular Real Madrid stadium is also in the city, and a quick stop won't be a bad idea. Some families use the stadium as a meeting place Incase anyone falls out or get separated from the group.
Take A Walk In Sevilla's Royal Alcazar Palace
Packed with lots of history, arts, artifacts, koi pond and garden maze, the Royal Sevilla palace is a must-see site.
You may even remember it better from The Games of Thrones series. Remember the Water Garden of Dorne? That was Alcazar! This is a good place to see traditional Spanish dances and music.
If you are not already blown and exhausted after these treats, there is more fun waiting for you at the Bull Ring in Ronda. Meanwhile, you can work with a Spain trip planner for more fun ideas!
Kids get to pretend they are bullfighters and also tour the artistic bullfighting museum. It's all fun and safe, so, you have nothing to worry about.
You will agree that Spain is indeed a hub of entertainment and a great place to be with family. Who knows, you may decide to make it a yearly family vacation!