Are you always amazed by some nicely decorated spaces when you see them on the internet or in magazines? Do you think that they are hard to get and that is impossible to give your home a modern twist? Well, I have to tell you that you are completely wrong. The small things are the ones that will make all the difference. When you focus on decorative pieces and you arrange them in the right way, you will get a modern home with ease. Do you feel that your kitchen is somehow dull? These kitchen decorating ideas that I have gathered for you today will help you get the kitchen that you have always dreamed about. Let the photos below serve you as a guideline for your kitchen's transformation with the use of decoration.
Some kitchens may require more work in the first place before you start with the decorations, so these wonderful ways to renovate your kitchen on a budget are definitely a must-see!
Menu Ideas
Planning the meals in advance will make your cooking journey less stressful and more organized not just for you but for the whole family as well. Have you considered adding a menu on one of your kitchen walls? There are plenty of designs out there that you can choose from, so go some shopping and pick the one that will fit the best in your existing decor. Making one on your own is also an option. We can never get enough of DIY projects that can find their place in our homes, so go ahead and recreate one of these stunning menus below.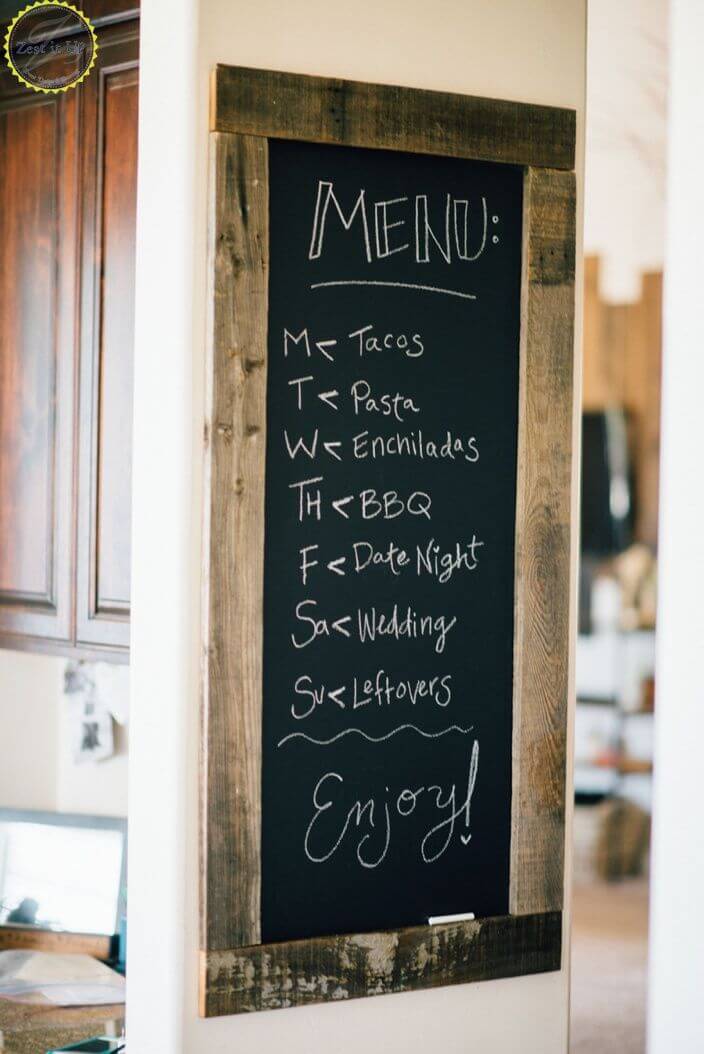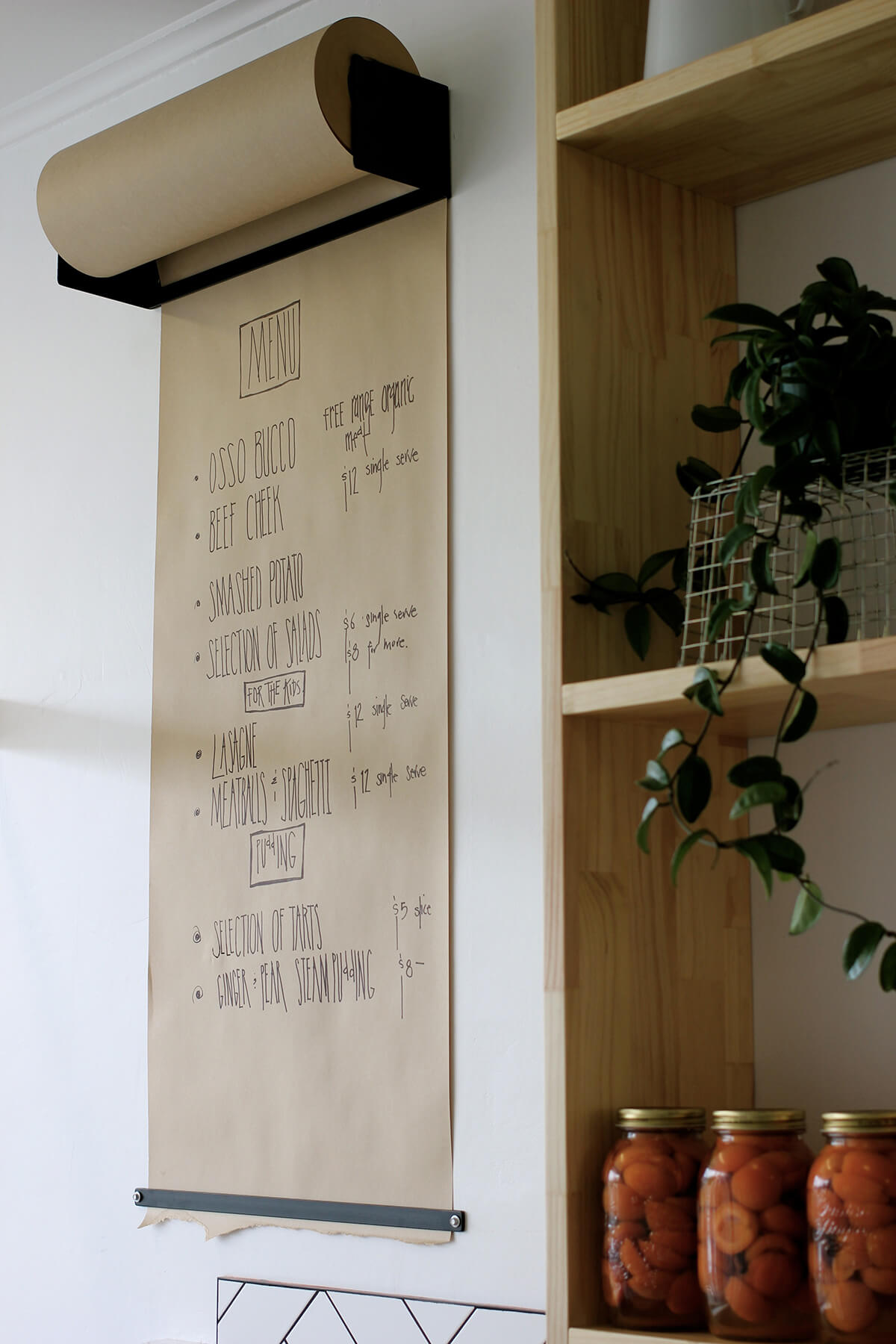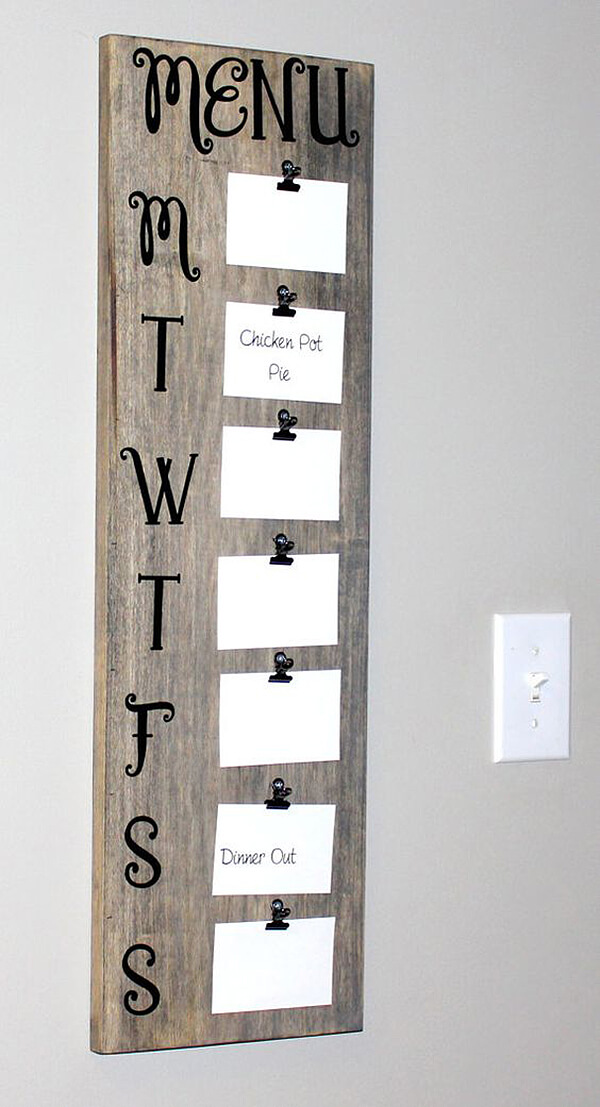 Coffee Station
Is there anyone who doesn't enjoy a good cup of coffee throughout the day? I don't think so! I bet that you all love to prepare yourselves and your guests coffee, but has it really occurred to you to make a coffee station that will add up to your kitchen's decor? Pick a spot in the room where you will place your coffee machine if you have one, display your coffee mugs, coffee pots, jars with coffee and cookies, and everything else that comes to mind. This setup will make your kitchen more warm and welcoming, and everyone will feel at comfort as soon as they walk in.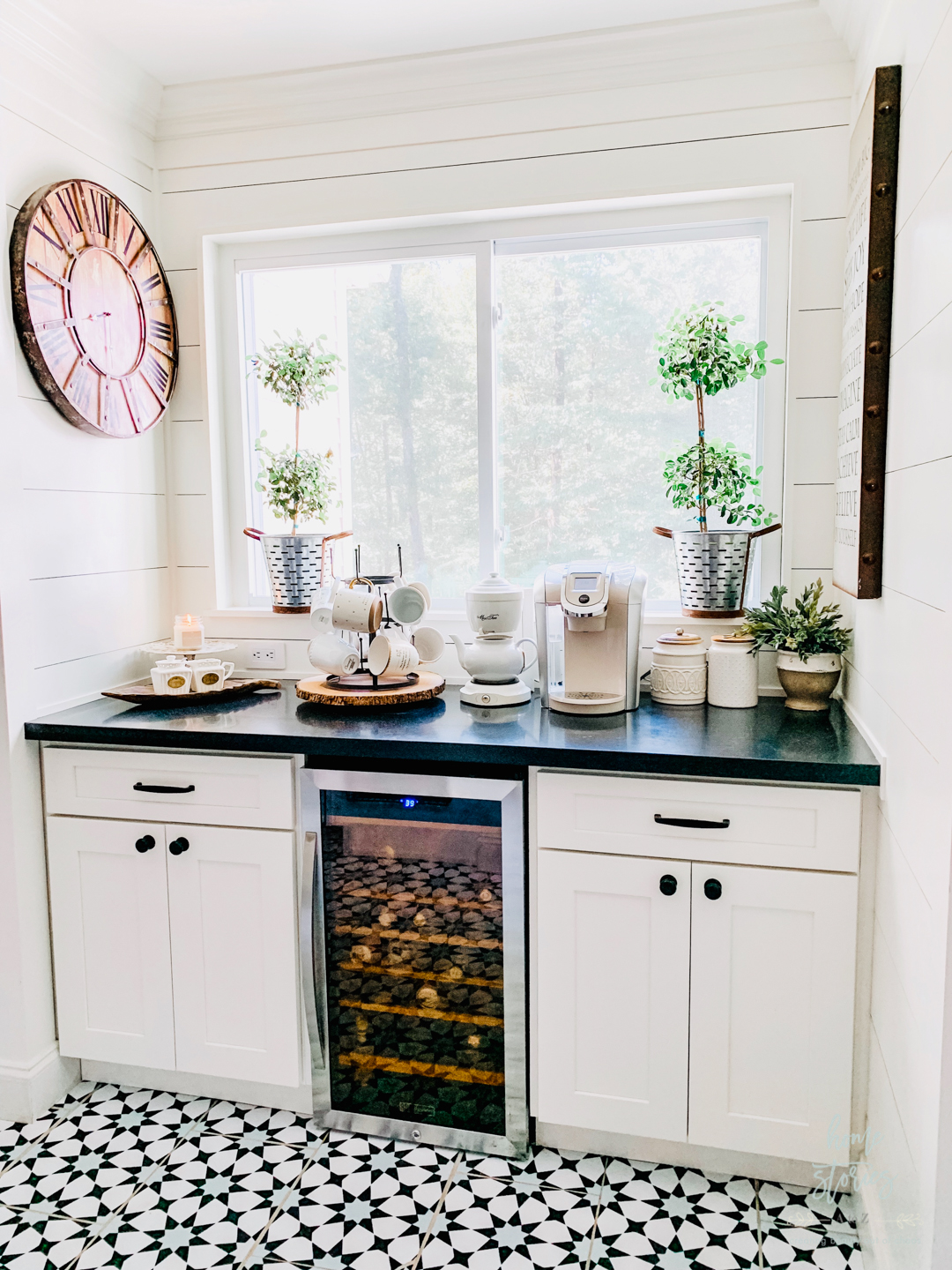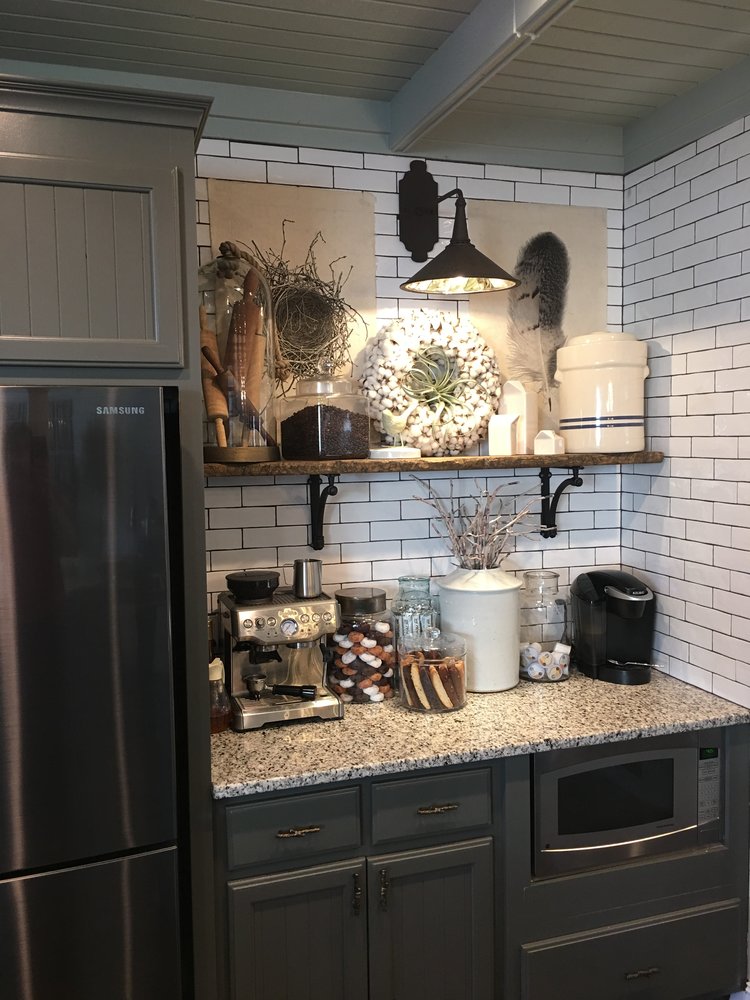 Open Shelving Decor
The open shelves are extremely popular lately, and more and more homeowners embrace them. Not only that they cost less money, but they are more practical and make your kitchen more open and spacious. Once you incorporate the shelves in the kitchen, you have to think about the decorations that you are going to put on them. Decorative pieces on open shelves are mandatory if you are seeking to get that look of the kitchen from the magazine you saw yesterday. These shelves give you the opportunity to show off your nice kitchenware and tableware, some interesting posters, pots with flowers, or your cookbook collection.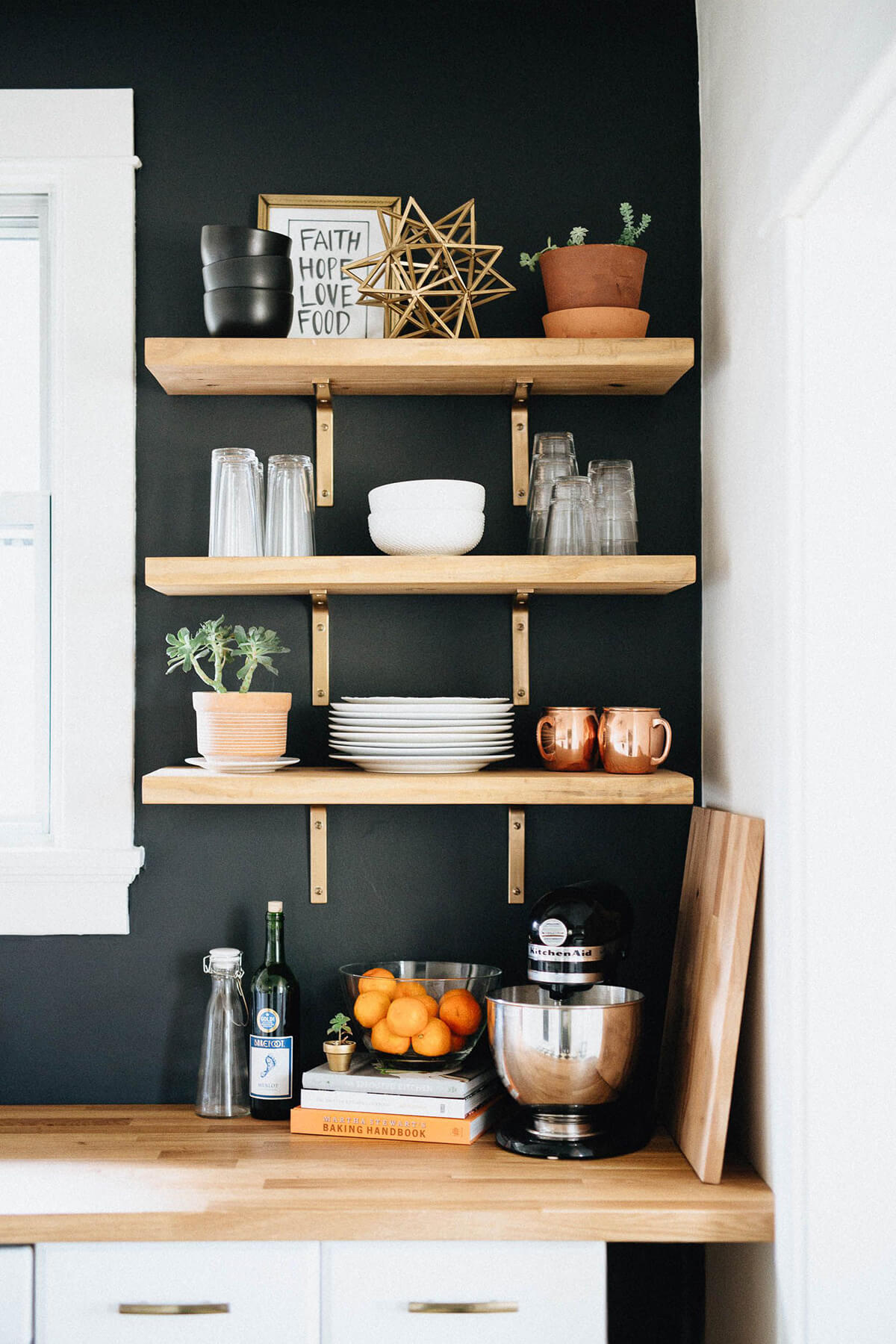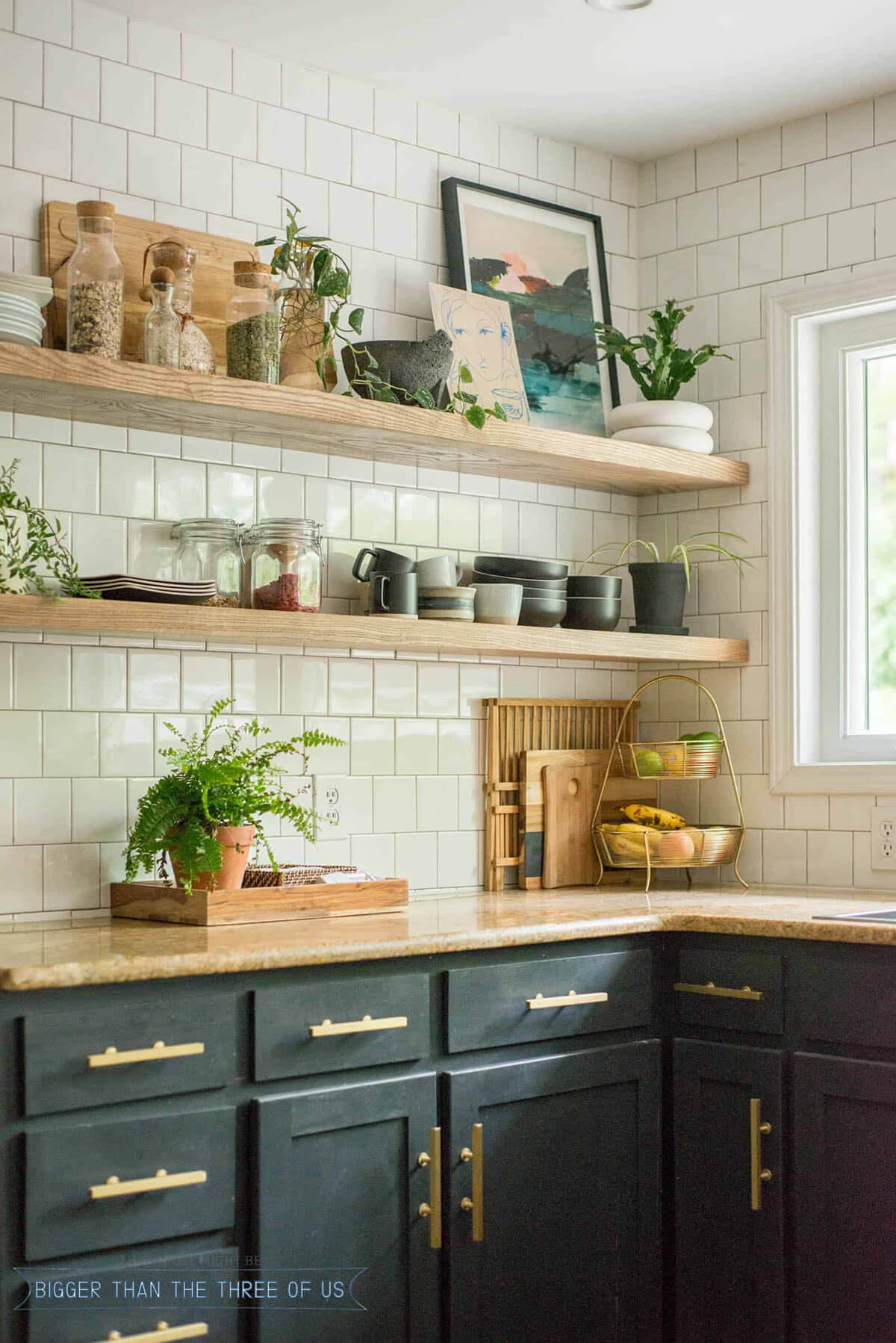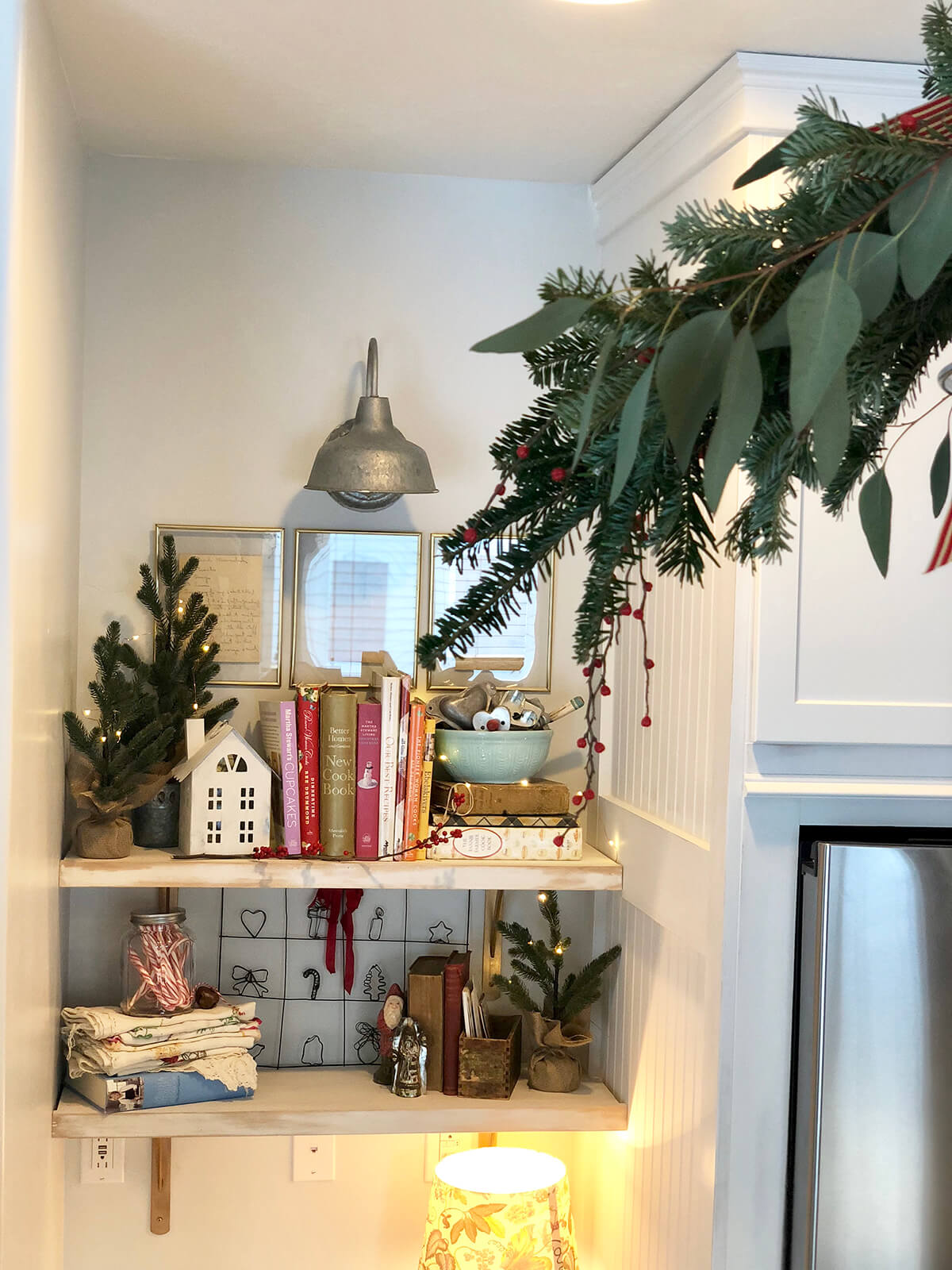 Herb Garden
You all know that flowers and plants have the power to enliven every decor, make it more fresh, bright, and open. The kitchen should not be the room in the house where you skip adding plants since they will make a nice addition here as well. What do you say about creating your own mini indoor herb garden? Do you have an empty space on the wall or the countertop? Consider the window space too if you are running out of free space. Just add a rod, and hang the pots with some hooks. This makes an interesting DIY project, doesn't it? Is cooking your passion? Moreover, you are going to love the opportunity to have herbs within the reach of your hand and add them to your meals.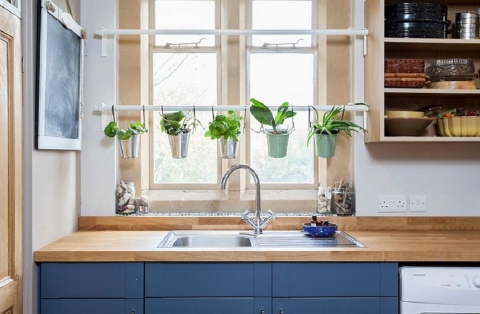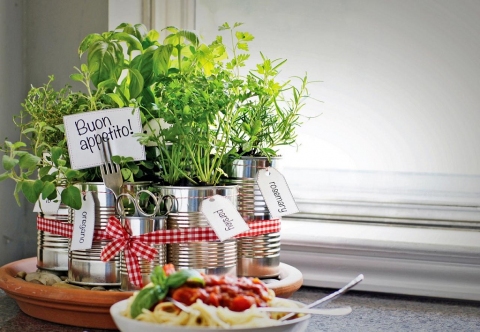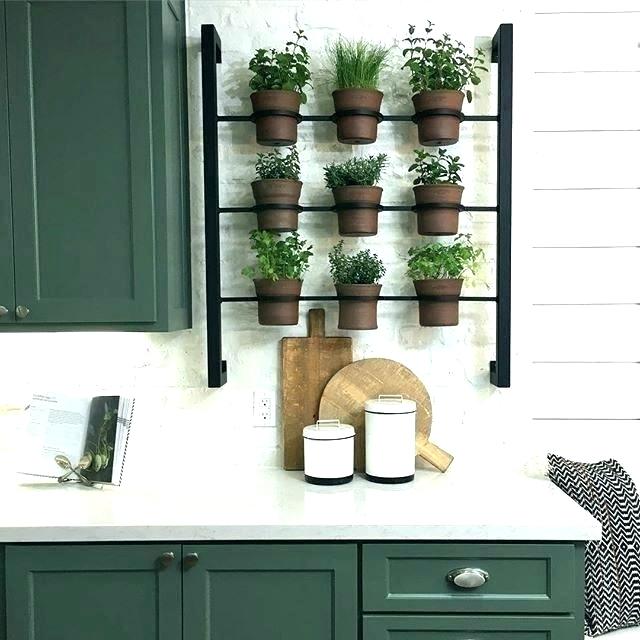 Kitchen Trays
Decorative trays should be on your mind when thinking about kitchen decorating ideas, although you can add them anywhere you like in your home. But the kitchen has plenty of small items and tools, and having them organized on the tray is a great idea. Not only that they will look beautifully arranged and organized, but they will add up to the whole look of your cooking area. Trays are not expensive, so this is a decoration on a budget that anyone can afford. Make a small change in your kitchen and feel a different vibe in your home quickly and easily.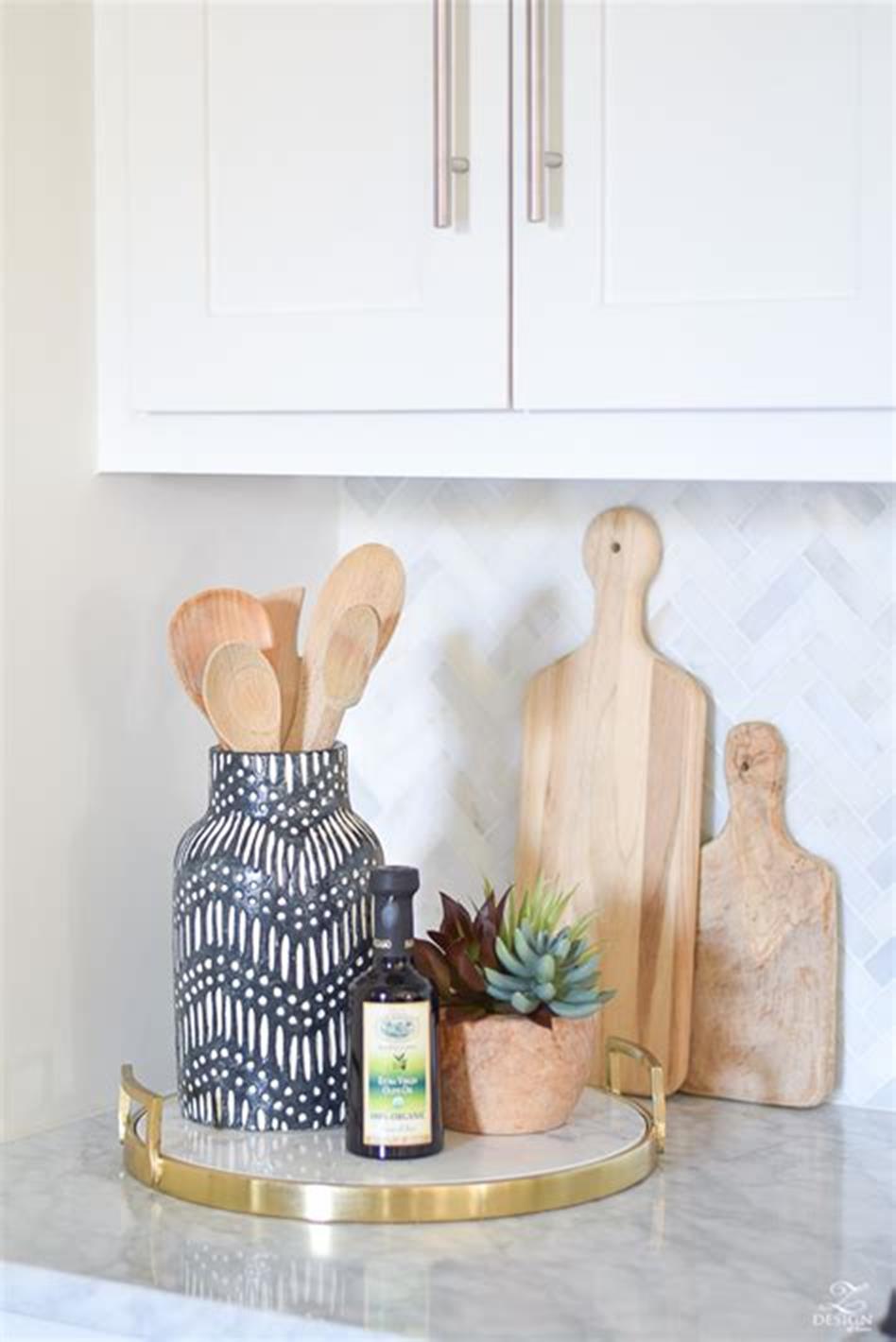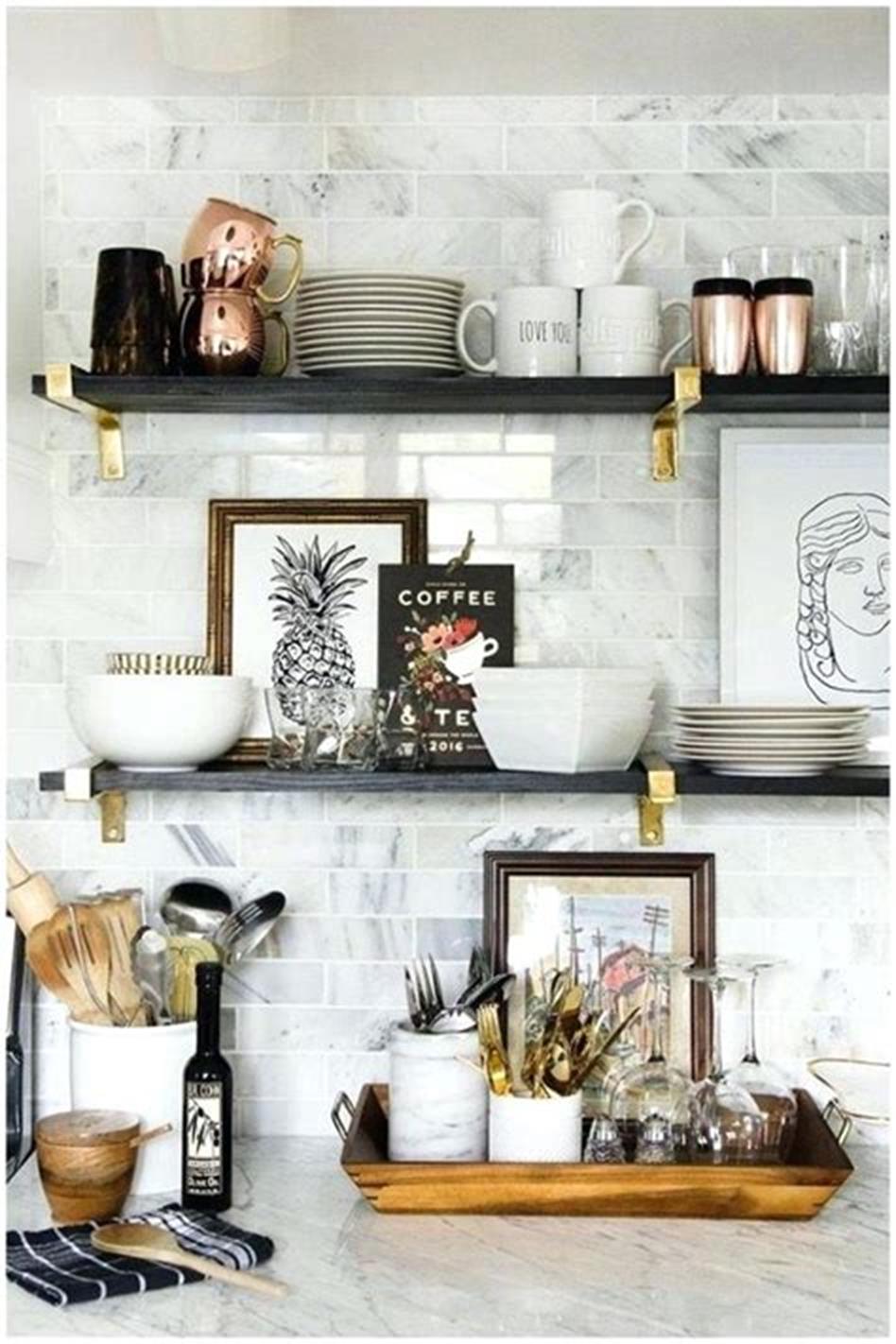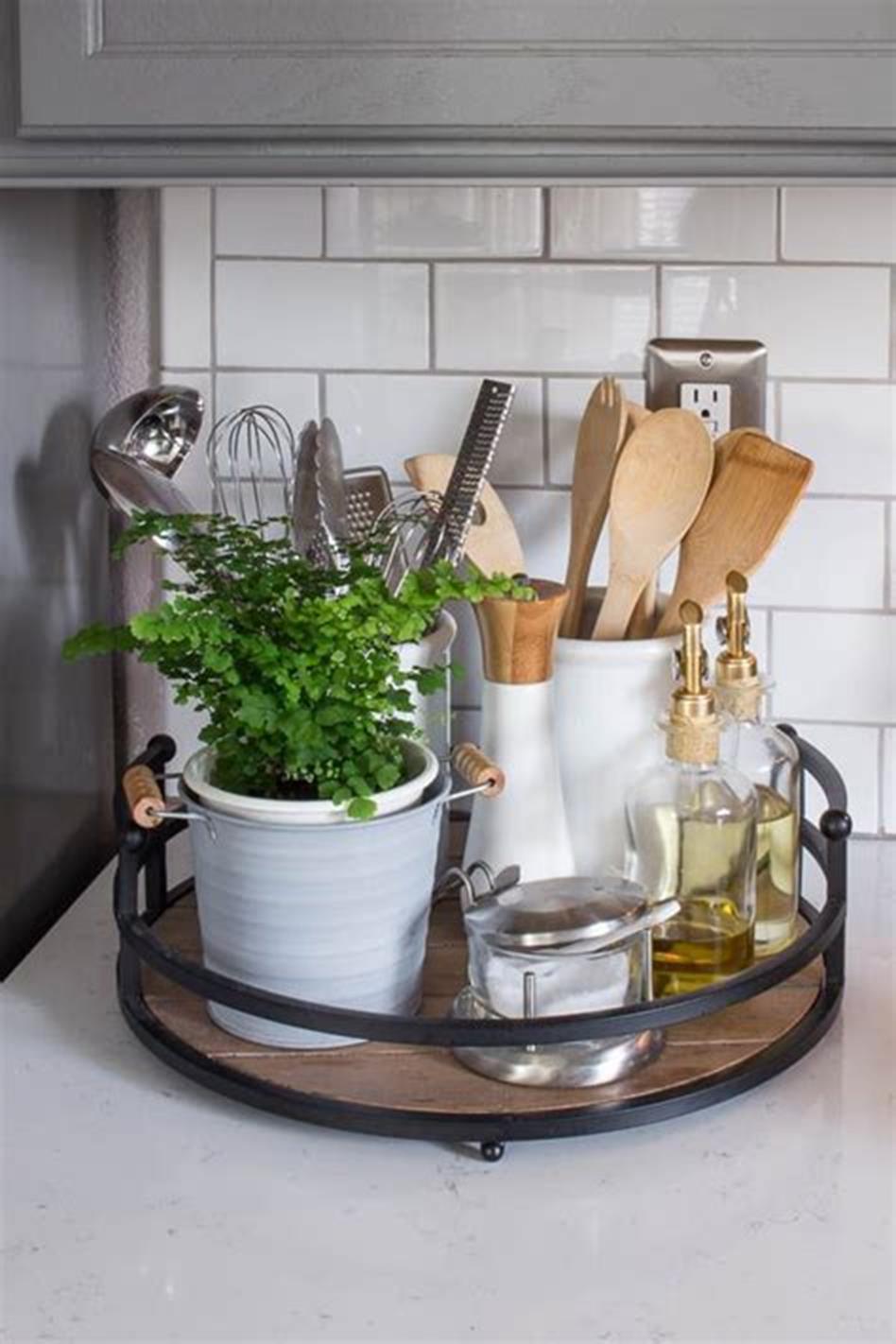 Closure
Aren't these kitchen decorating ideas just lovely? Have I inspired you to make a change in your surroundings? Personally, I found some interesting ideas that I can incorporate in my kitchen too, like the one with the tray and the indoor herb garden. What do you have in mind? Keep me posted in the comments below because I would love to hear from you!