The internet is full of inspiring ways to organize your home, and I have already shared with you some brilliant kitchen organization tips that make the best use of space and awesome garage organization ideas that I bet you have found really useful. Now, the bathroom got its turn, so in this article, you are going to see some outstanding bathroom organization tips that will help you store everything neatly. Once you see these ideas, I'm sure that your bathroom will get a complete makeover. Check them out and see what I'm talking about!
Under-The-Sink Storage
There is storage under the sink that most of the time is crowded with pretty much anything. One of the best tips that you are going to get when it comes to organization is to divide things and get different storage units. It's advisable that they are see-through, so you won't make a mess every time you are looking for something. This is how this space under the sink is organized in the best possible way.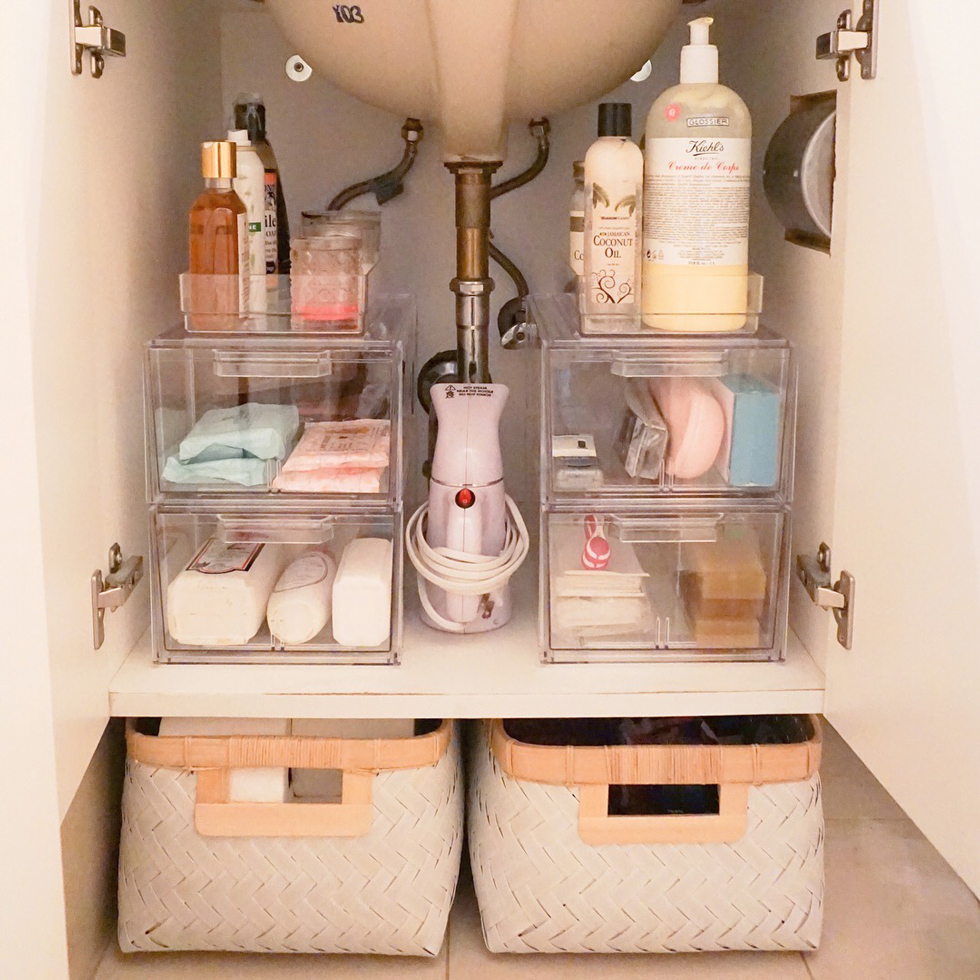 Shelves
Use any empty space on the walls in the bathroom to add more shelving units. They will hold your things and will keep them within the reach of your hand.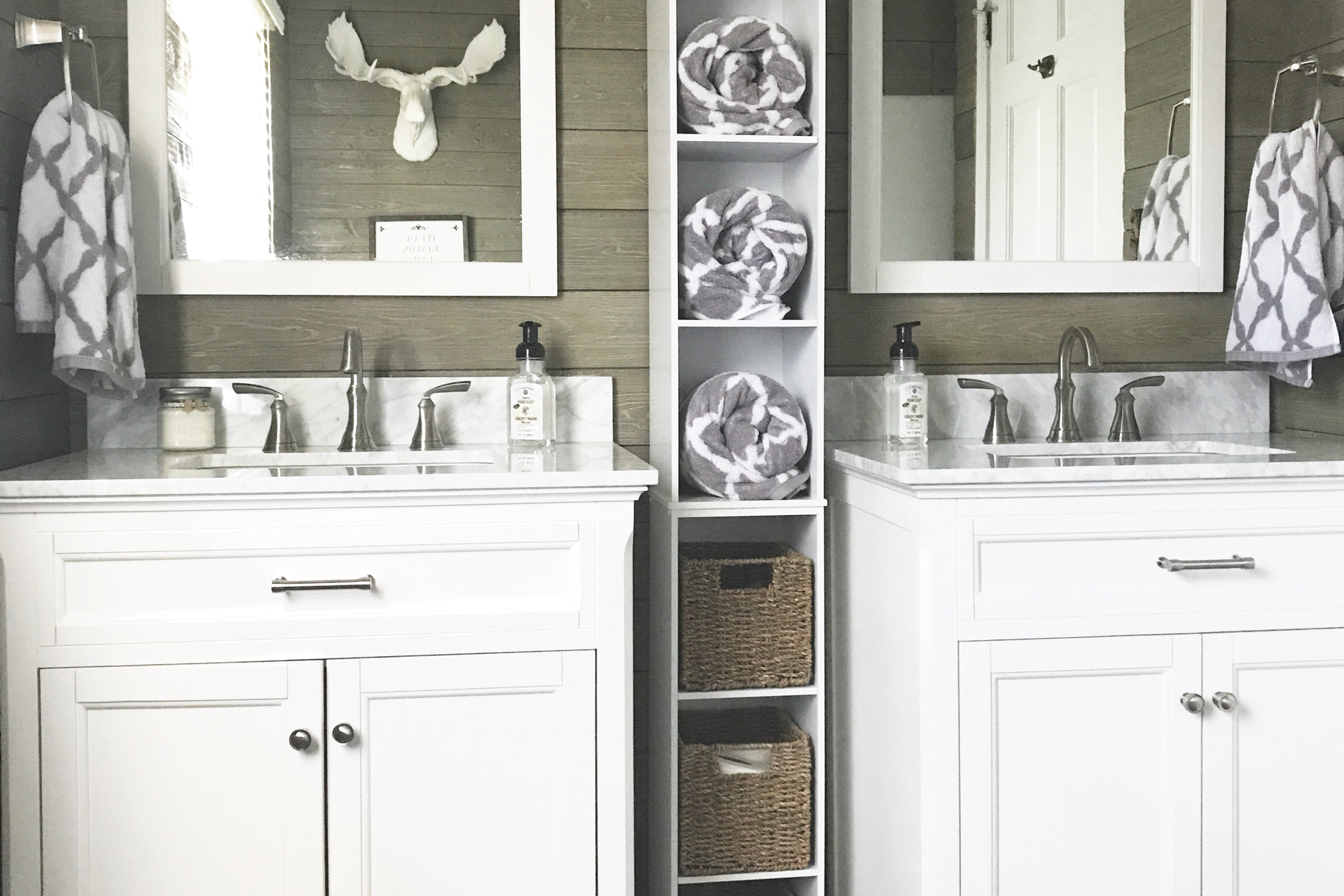 Cabinet Organization
When I was looking for smart bathroom organization tips, I ran across this photo. This is a wonderful example of how to use every inch of space in the cabinets to store towels, cosmetics, and everything else that is found in the bathroom. Make sure you add storage units at the back of the cabinet doors as well but be careful when planning the size of the shelves in order for the door to close well.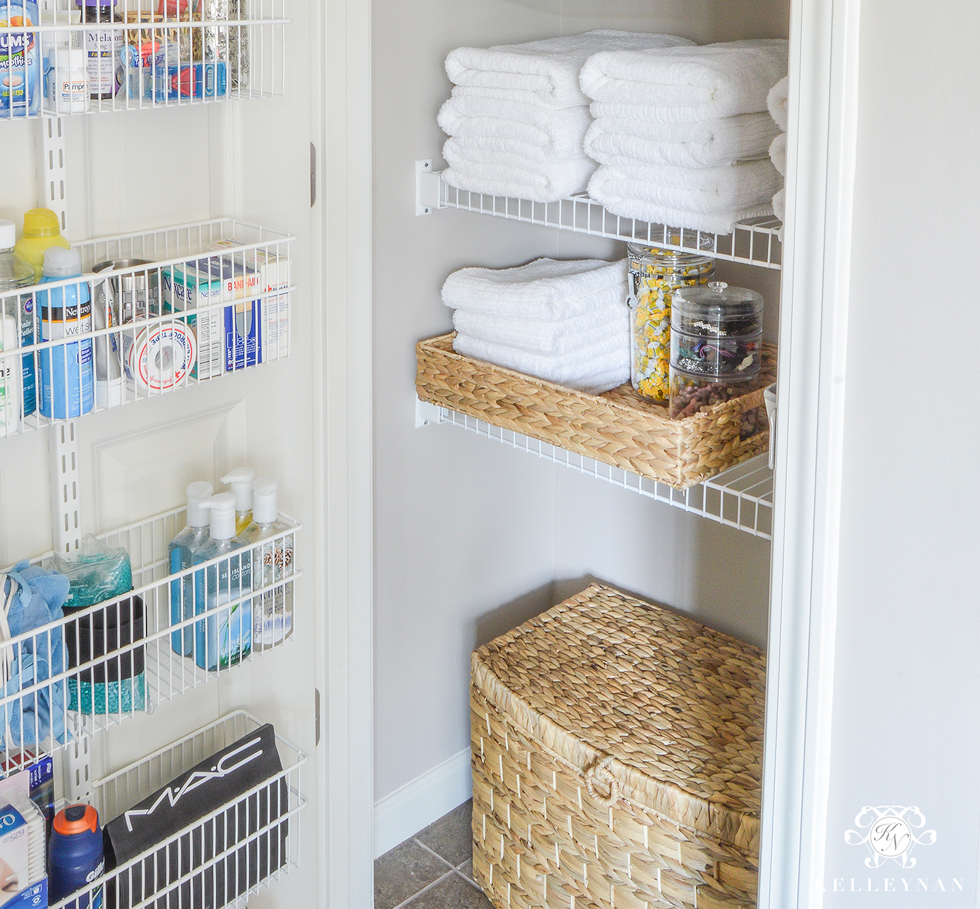 Closet Organization
If your bathroom is big enough, I advise you to invest in a storage closet. It will hold everything in one place. You can choose to keep it either open or closed.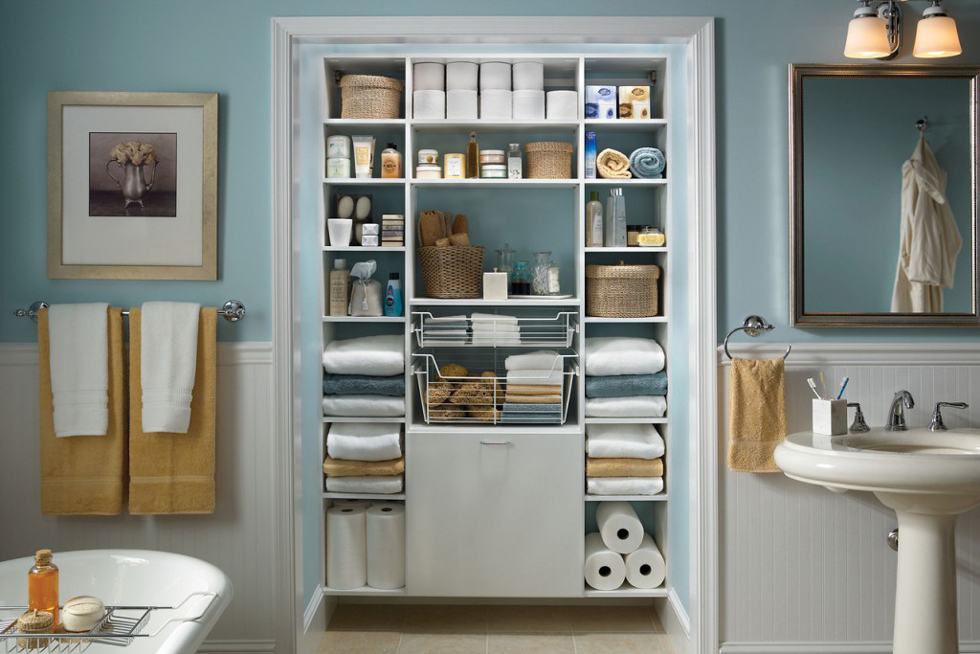 Built-In Shower Bathroom Organization
The built-in storage unit in the shower is amazing, so if you are renovating your bathroom or building a new one, make sure you get one or more of them.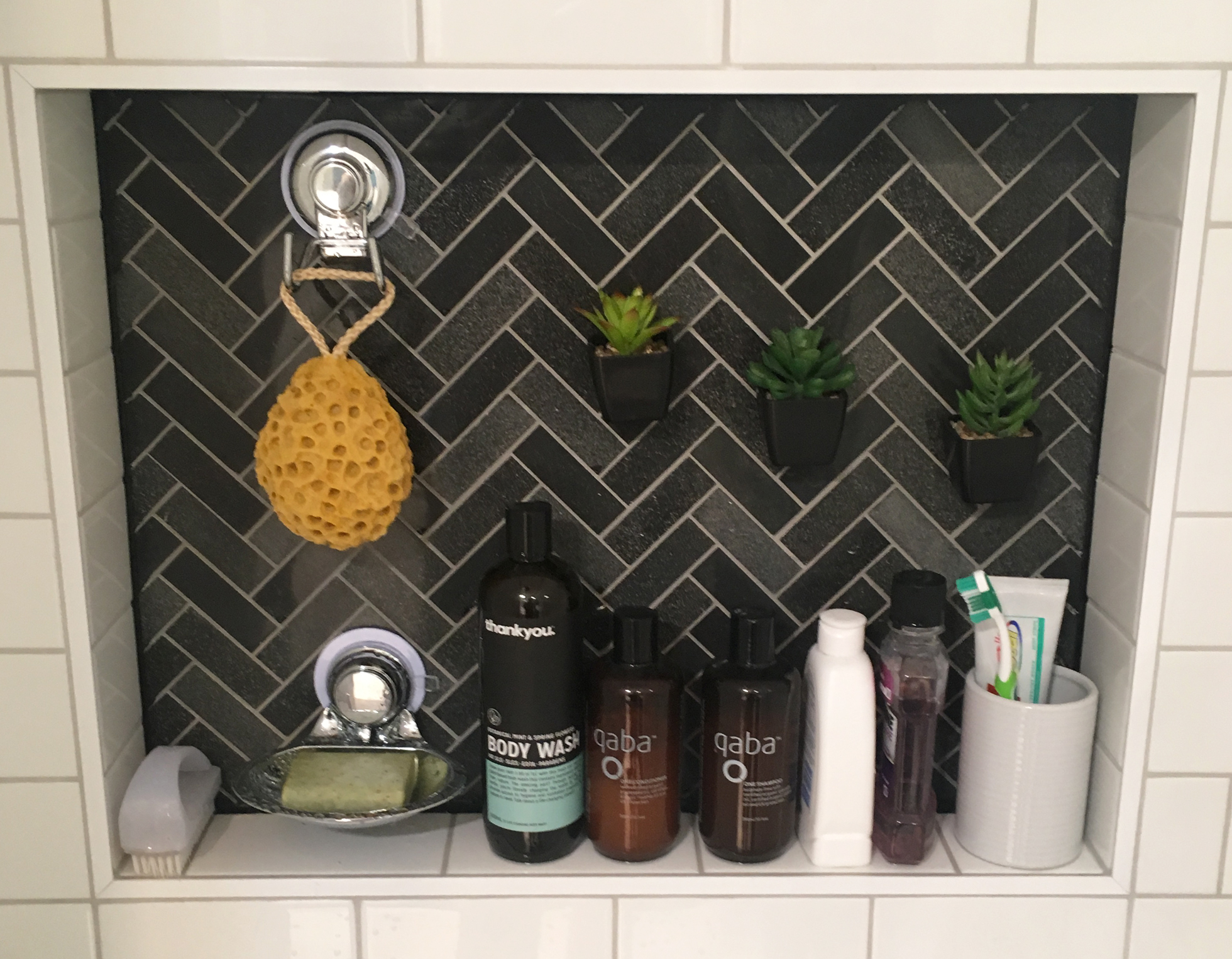 Shower Caddy Organization
There are lots of things that can be found on the market when it comes to bathroom organization. Have you recently looked for something that can be of great help? You can consider getting this shower caddy organization unit which will keep all of your shower gels, shampoos, soaps, and razors organized. Once you get it, your whole bathroom will get a completely different look.
Curved Shelving Unit
When you are out there looking for the shower caddy, you may as well look for this curved shelving unit which will fit well in your bathroom if you are missing an under-the-sink cabinet.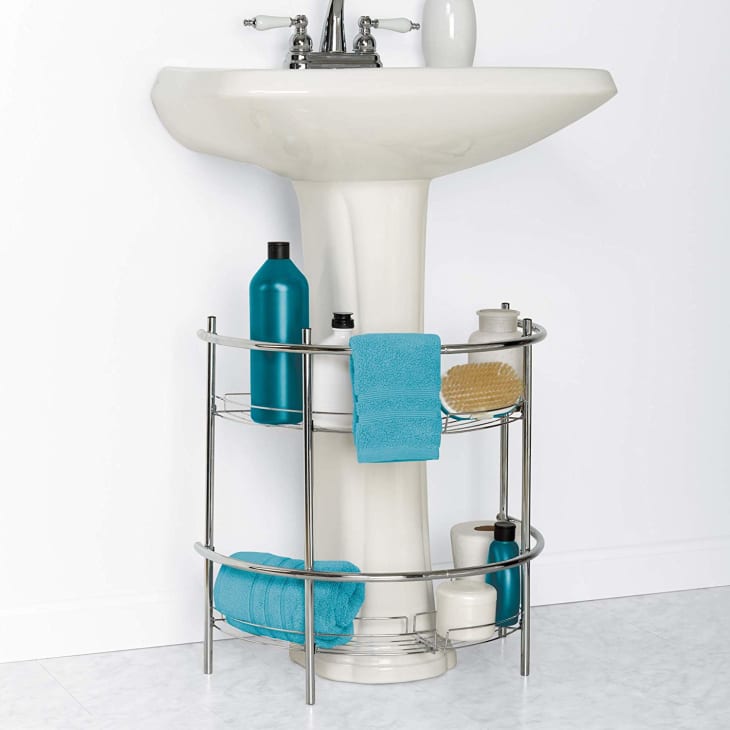 Counter Organization
As much as we want to keep everything out of sight and keep our counters neat, it's impossible to do it. So, why don't you invest in some dividers which will help you organize the things that you use daily in a beautiful way?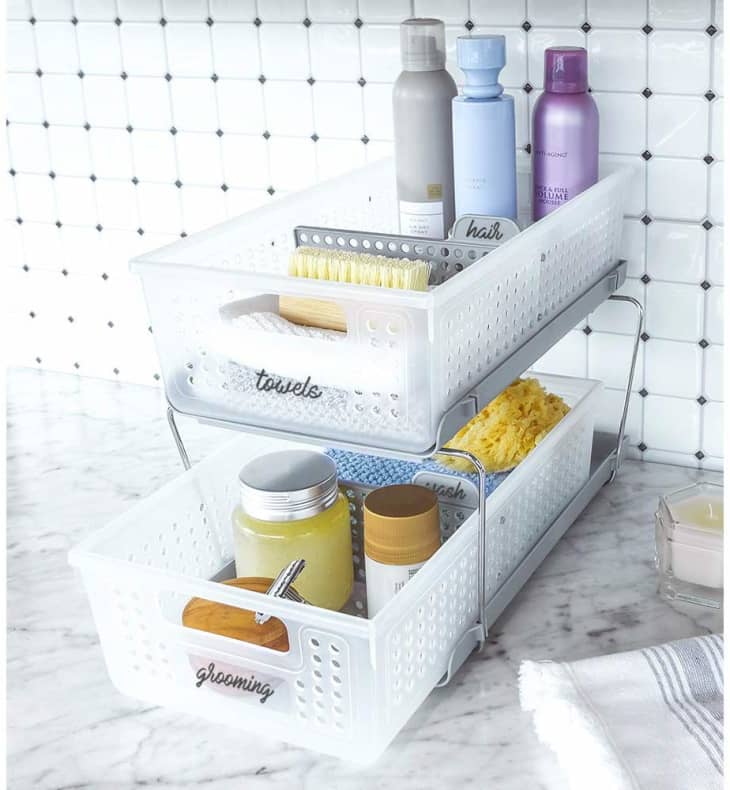 Hanging Shelves
I already mentioned the importance shelves have in the bathroom, so look for possible ways to incorporate them everywhere you can regardless of whether it's above the sink or the toiler, above the door, in the shower or anywhere else.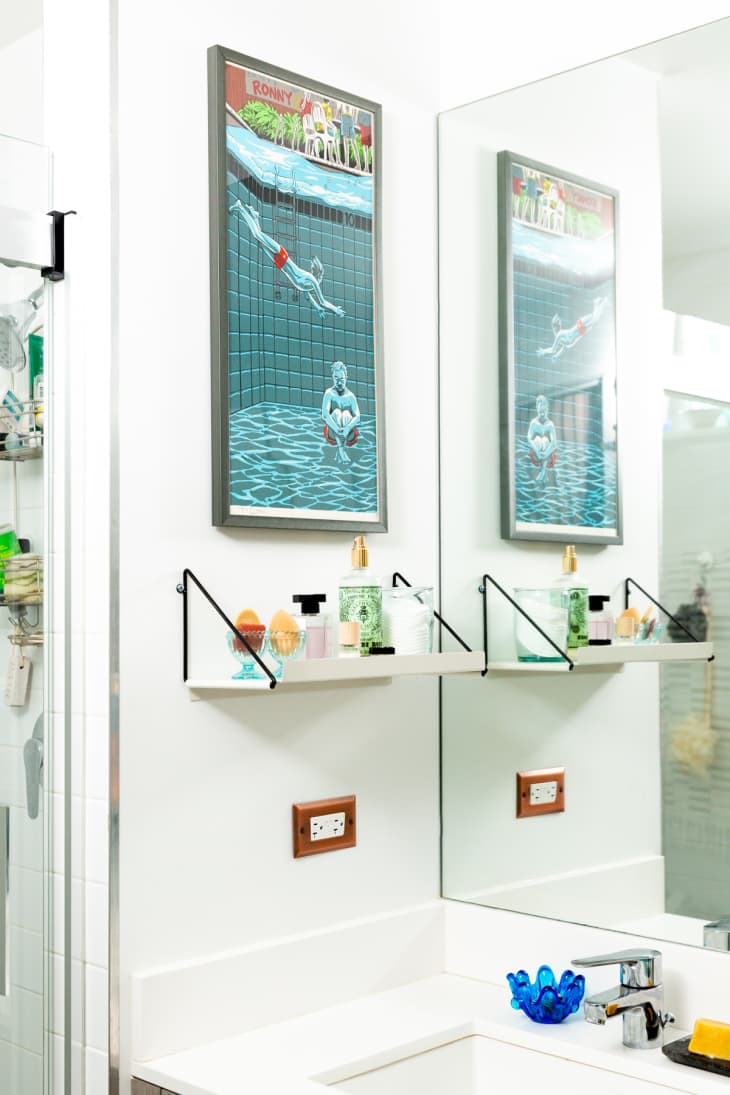 Drawer Organization
Drawers can get a messy look, especially in the mornings when every member of the family is in a rush to go out. Getting a drawer compartment where every member gets their own space for their personal items is a smart thing to consider. You can easily do them on your own by taking the right measures and give them a perfect fit. In this way you can save yourselves some money too, while keeping your bathroom organized.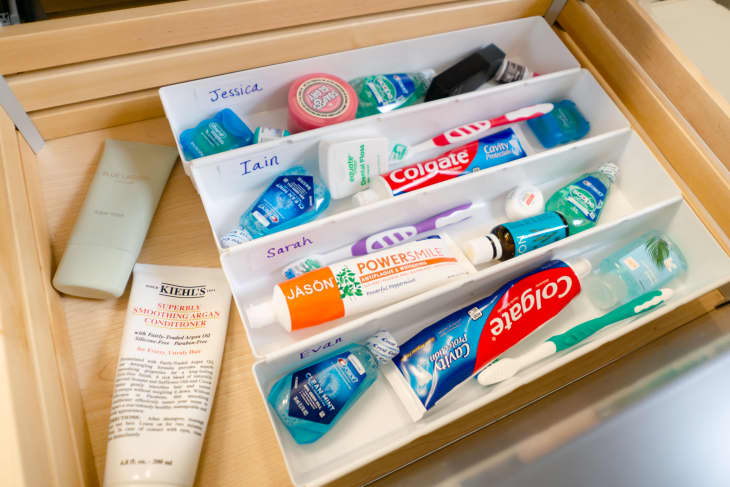 Ladder Organization
Ladders are really popular when it comes to home organization and it turns out that they work great in the bathroom too. Here are two ways how you can incorporate them to hold your things. Be creative and use everything that you can to master your organizational skills.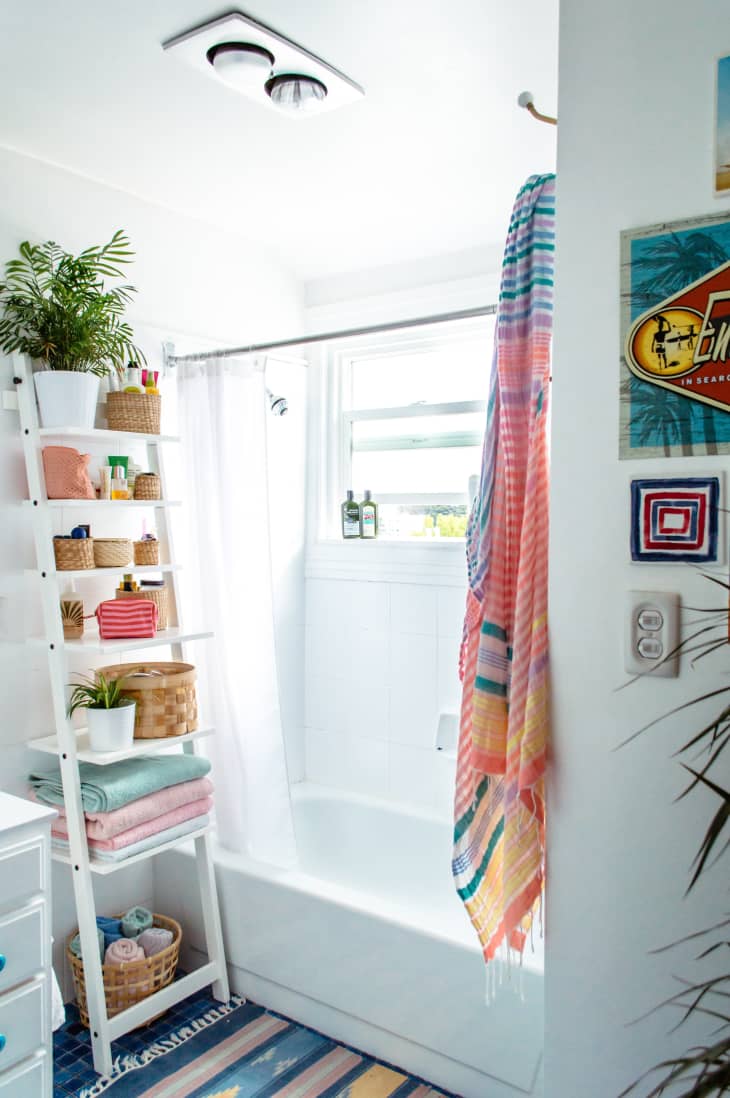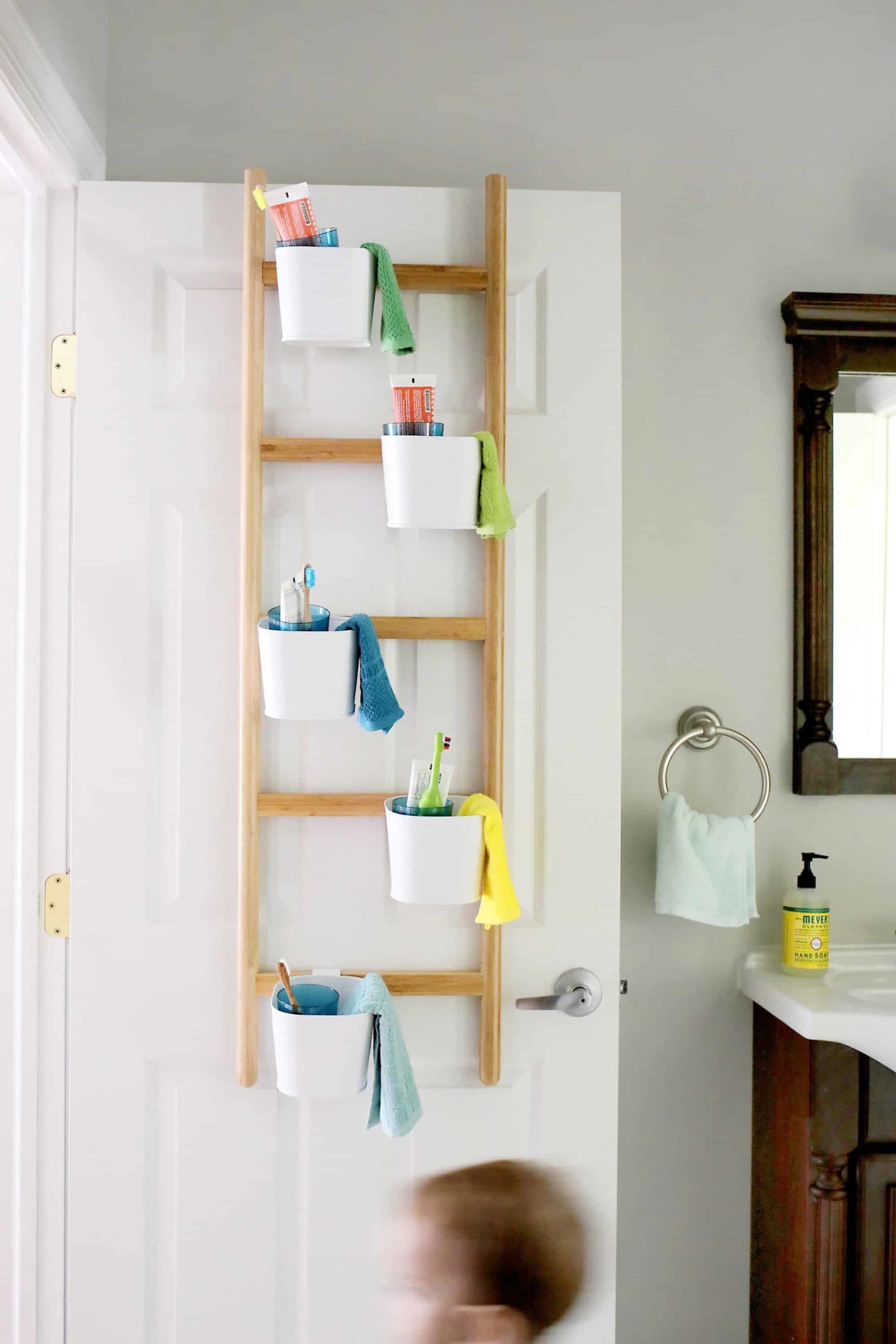 Trolley Organizer
The trolley is just amazing for small bathroom organizations since you can move it around with ease. If you still don't have one make sure you get it because I'm sure that you are going to enjoy it.
How do you like these bathroom organization tips? Did we give you some awesome ideas that you are looking forward to incorporate? Let me know in the comments below!