As there are many styles for decorating a home, there are tons of styles that can apply to the garden as well. Have you thought about picking a certain style for your outdoor area and sticking to it? The vintage gardens are the ones that have grabbed my attention recently, so I thought to share some magnificent ideas with you that will inspire you and get your imagination going for adding some extra polish to your backyard. It's no doubt that the vintage style looks amazing in the home too.
The vintage style not only that is good looking but it's also super affordable since it reuses old items that you already have at home. If you have any antique pieces that are just collecting dust in the basement or you are about to throw away, stop and think whether there's a way to incorporate them in your garden. Even if the items look worn off and old, don't worry because they will fit in effortlessly.
Have you already started to wonder which are the vintage decorations that can be transferred to your garden?
Check out these beautiful vintage gardens from all around the world and get some ideas!
Vintage Gardens Decoration Tips
Old Doors And Window Frames
When you replace your windows and doors in your home, don't rush to throw them away. There are so many creative ways to repurpose them both inside and outside your home. Why don't you consider painting them in some bold and lively colors and adding them to your vintage garden?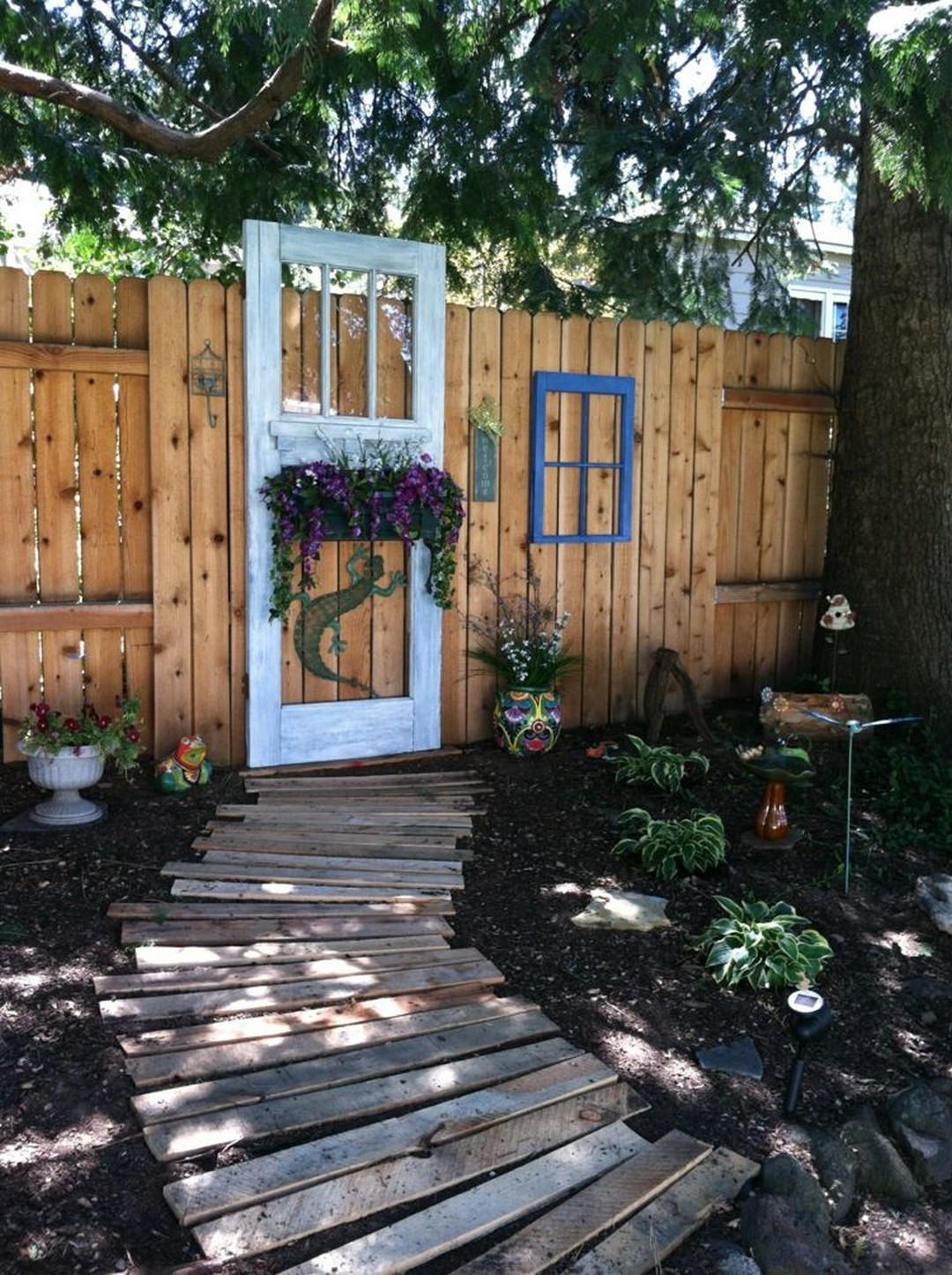 Old Containers Turned Into Planters
You can never have so many vintage planters in your yard. The more the merrier! Grab every old, dusty, and rusty container that you have and plant it with some beautiful flowers.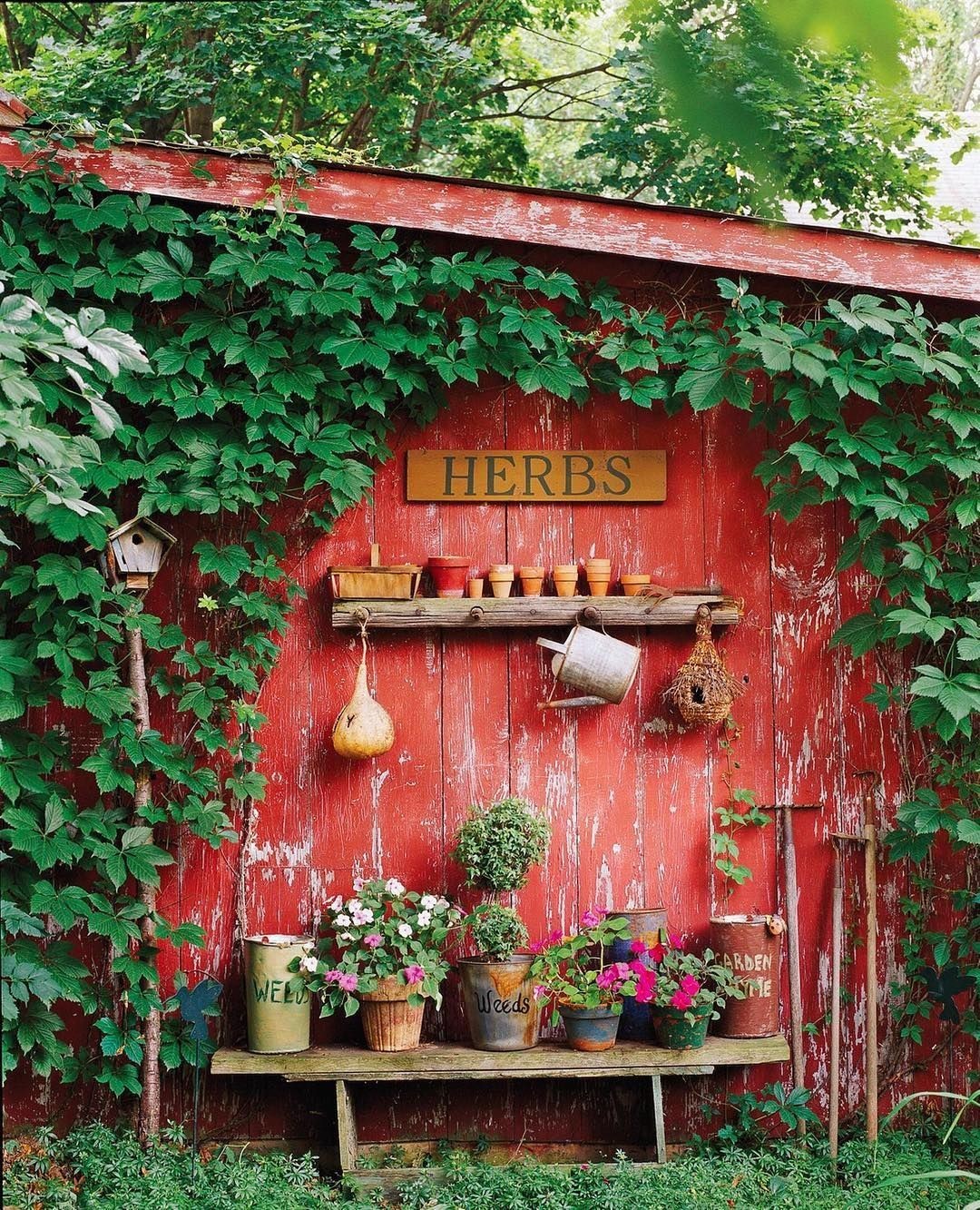 Vintage Signs
You have to be extremely careful with the details if you want to have a polished living area. The vintage signs are a must for your garden, and even if you don't already have them, head to the store to spend some money. They will be totally worth it when you look at the overall picture of your garden!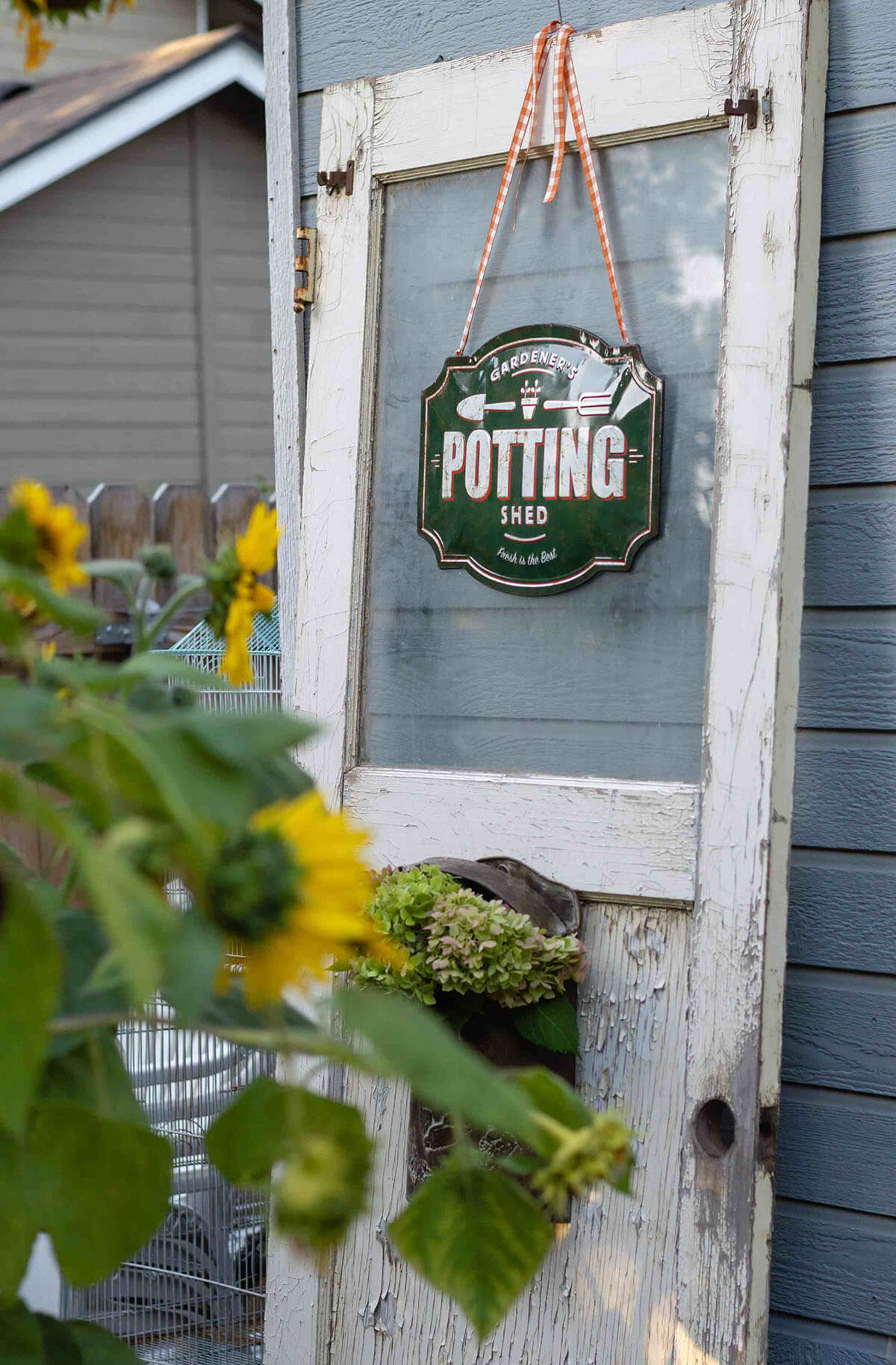 Vintage Ladder And Old Tea Pots
There is something so magical about the old and broken teapots when incorporated in a vintage setting. When they don't serve their original purpose anymore, try to be creative and give them a new life. Arrange them on a vintage wooden ladder, plant them with some colorful blossoms and enjoy the view.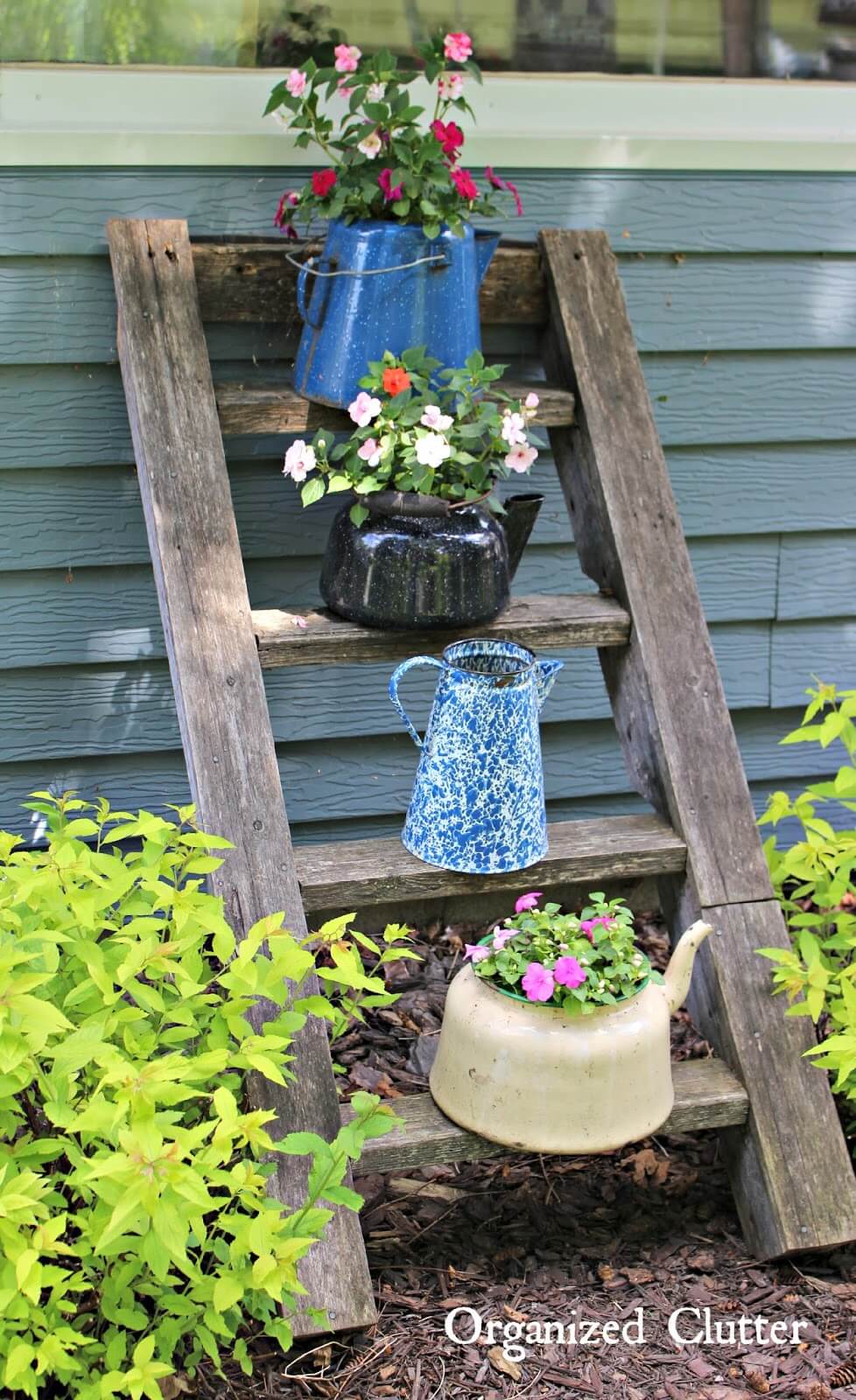 Old Clock
Who cares if a clock is broken or old? It will fit in a vintage garden with ease, so don't even hesitate about hanging it anywhere!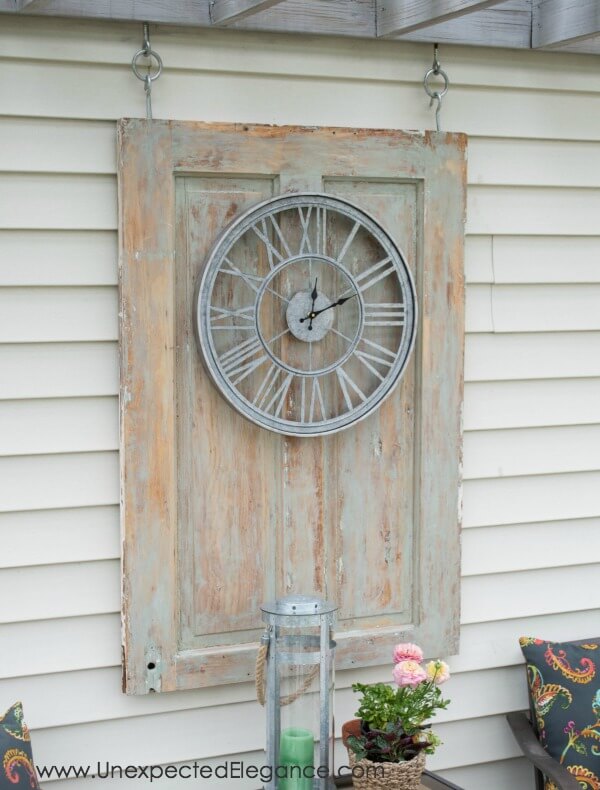 Vintage Bike And Glass Flower Vases
Do you have a broken bike that is impossible to fix? Don't even think about getting rid of it? Paint it in white or some gentle pastel color and add it to your vintage garden decor.
These glass bottles are a nice way to give your area some vintage vibes as well.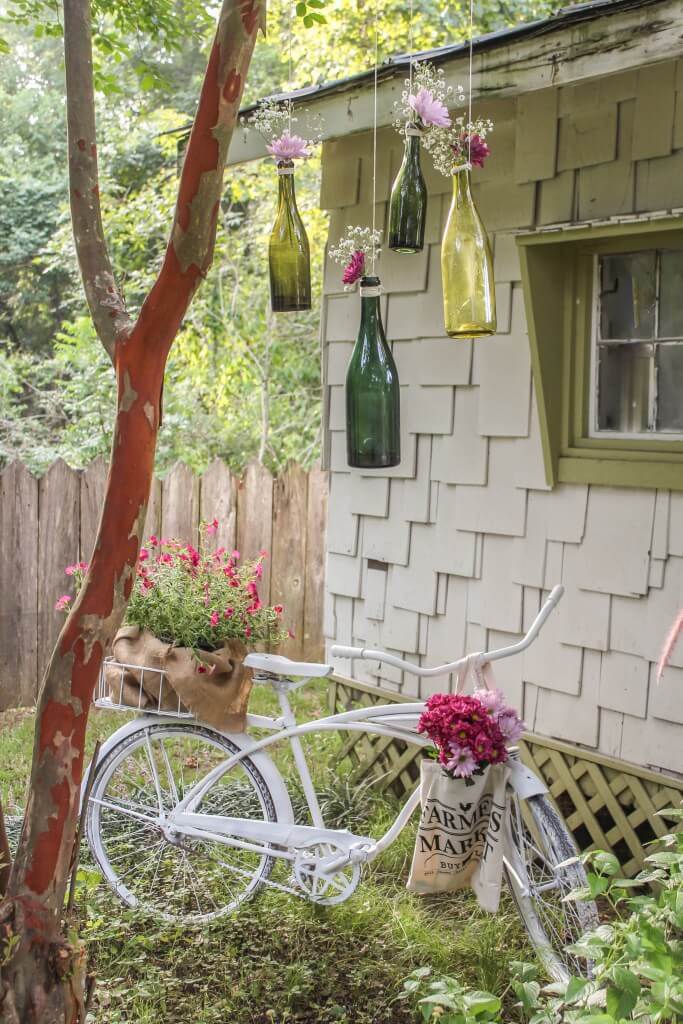 Vintage Details
When we are speaking of a vintage garden, there should be some vintage details in abundance. Don't be modest and feel free to overdo them. All of them look stunning together!
Vintage Dresser
I know that you may think that the old dresser must leave your house at some point in time. Ok, let it pass your entry door but don't let it go further than your garden. It will look spectacular right here when painted in pastel pink and turned into a planter. How do you like it?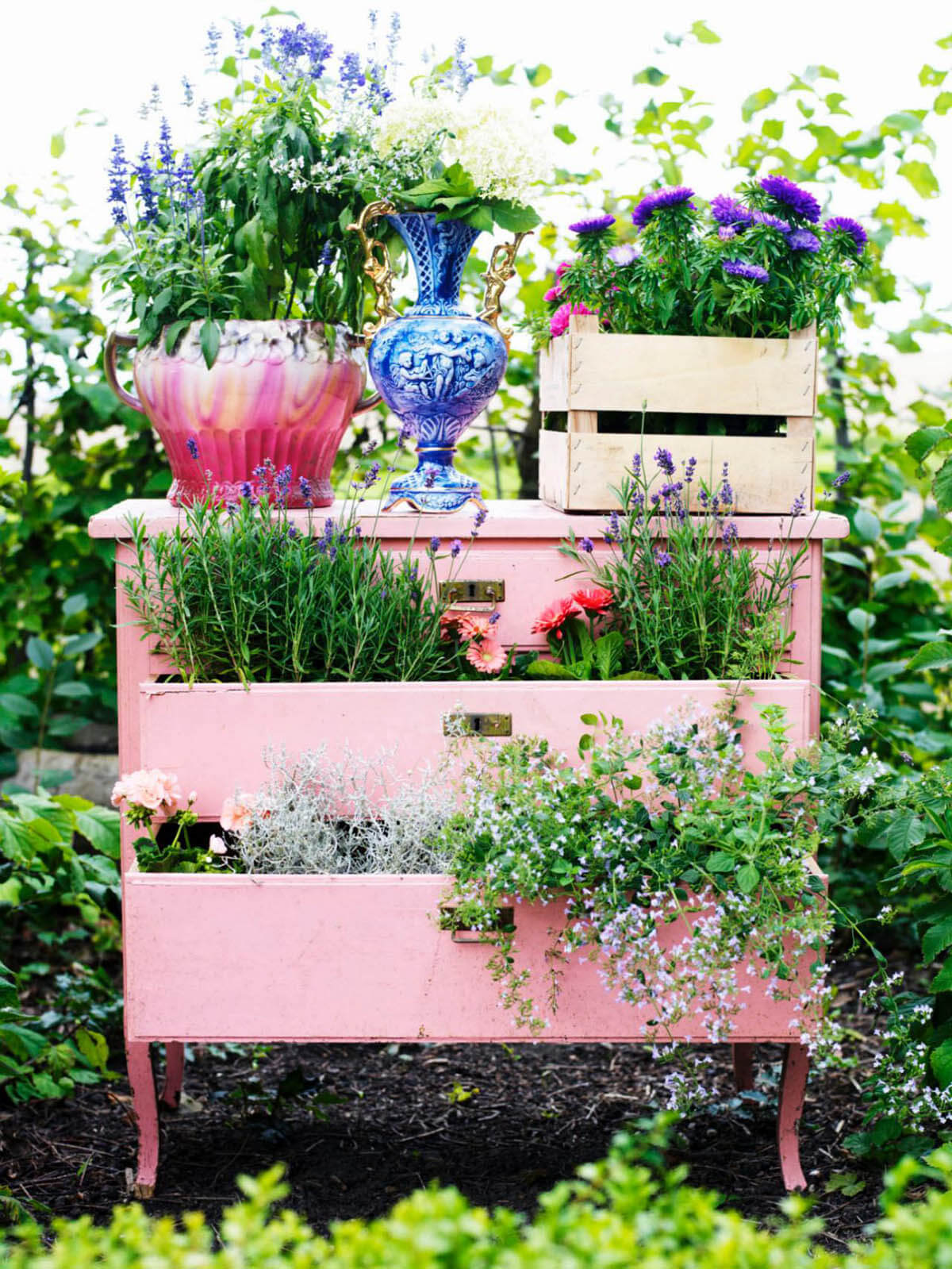 Vintage Milk Jugs
I'm not sure whether you have old milk jugs in your home, but you should definitely find some garage sales around your neighborhood and look for some. They won't cost you much money but will do wonders in your vintage garden.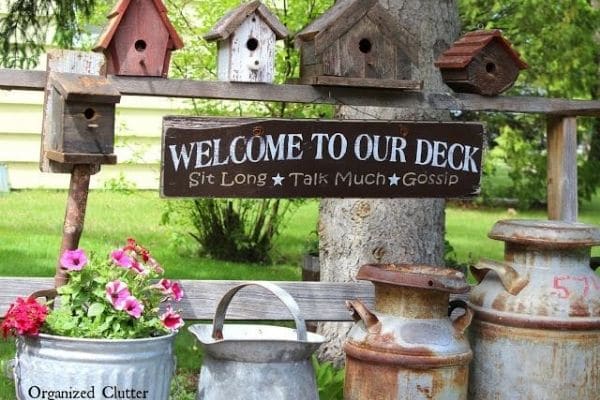 Vintage Furniture
Has it ever occurred to you to go and buy vintage furniture? These big staple pieces will fascinate you as soon as you see them. If you are hooked on this style, go ahead and do it.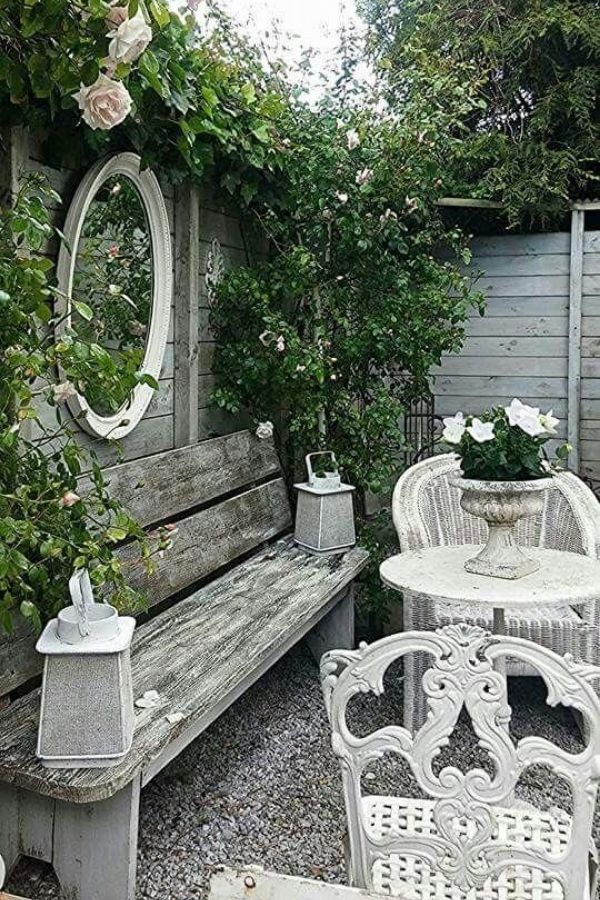 Rusty Flower Pots
Who cares if your flower pots are rusty? They are going to be an excellent fit in your existing vintage garden decor.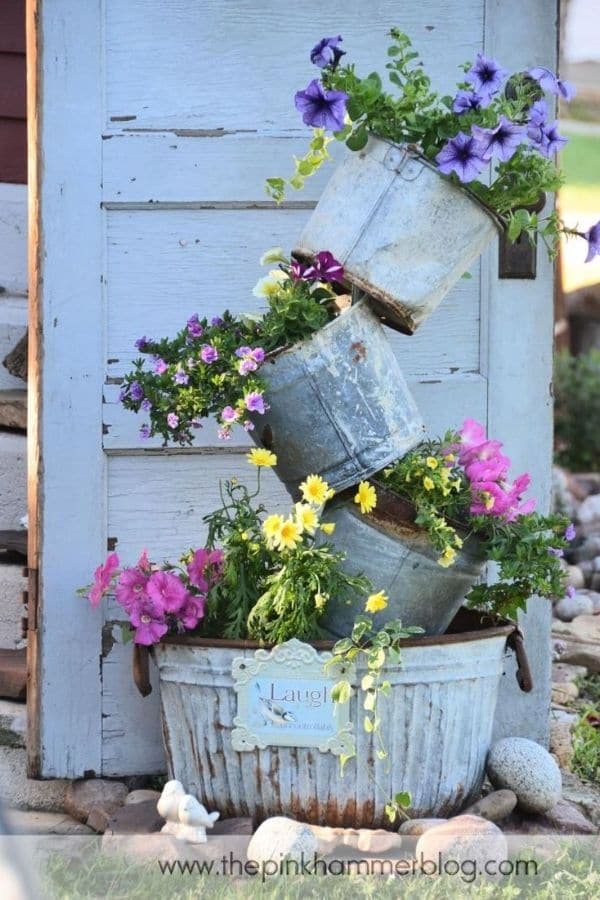 Old Door Knobs
Did I say how cool old door knobs can look in vintage garden decor? They can have a useful purpose too!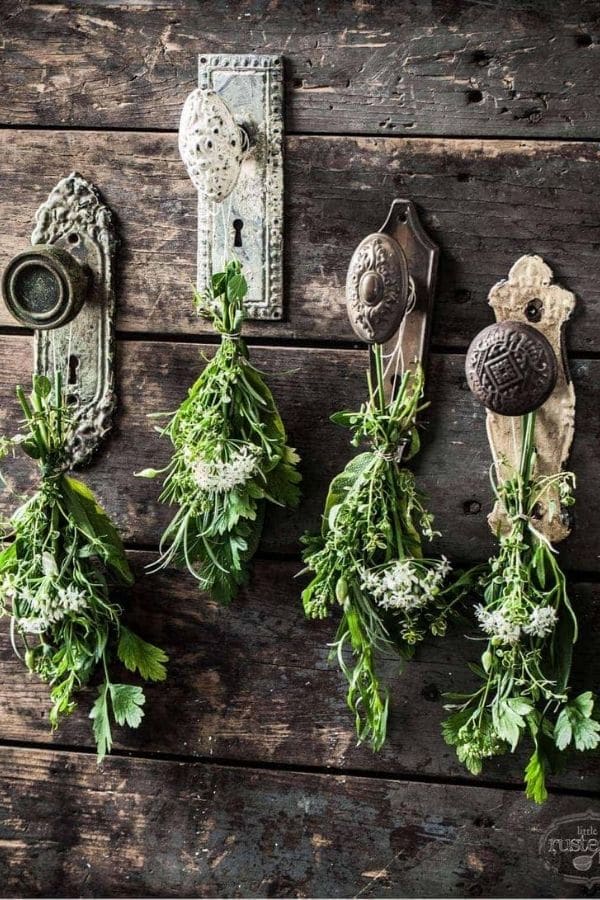 Vintage Prints
Vintage prints can add up to the decor of your garden. Whether you go for the checkered one or the floral or botanical one, you will never get it wrong. I have to admit that the red and white checkered print is my favorite print when it comes to choosing towels or pillows for my garden. What about you?
Aren't these vintage gardens truly magical?