A few days ago in Zimbabwe there was a cute wild animal, a lion named, Cecil that was one of the most popular attraction Zimbabwe's Hwange National Park. Everything was amazing and evert tourist loved this lion i mean almost every except one named Walter Palmer, a dentist from the U.S. who paid $55,000 for the "pleasure" to kill the 13-year-old wildlife celebrity. I really don't know what to say about this kind of "pleasure" but definitely this is evil.
Palmer, a trophied archer, paid a guide to lure Cecil out of the park at night so he could be hunted. He shot and wounded Cecil with a bow, but was only able to kill him 40 hours later. Cecil was beheaded and skinned – his carcass remained unused. According to the Zimbabwean Tourism Authority, this hunt was illegal, and a criminal investigation is currently under way.
This ugly situation has been spread all over the internet and all animal lover and all Cecil fans condemned this incident and they are flooding this dentist's facebook also forces the killer to close his dental office. Look below.
Cecil the 13-year-old lion was the most famous attraction at Zimbabwe's Hwange National Park
The Zimbabwean Tourism Authority later identified Walter Palmer, a dentist and trophy hunter from Minnesota, as the culprit
The Internet has responded angrily to his actions, and Palmer has been forced to close his dental office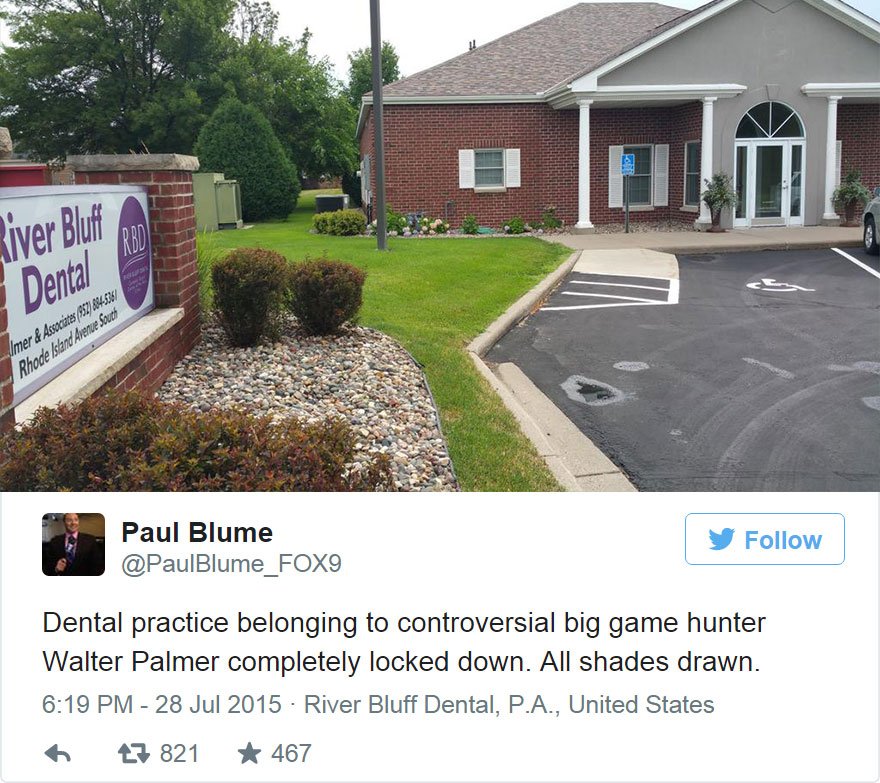 Locals have covered the front door with flowers, signs and stuffed animals as a memorial for Cecil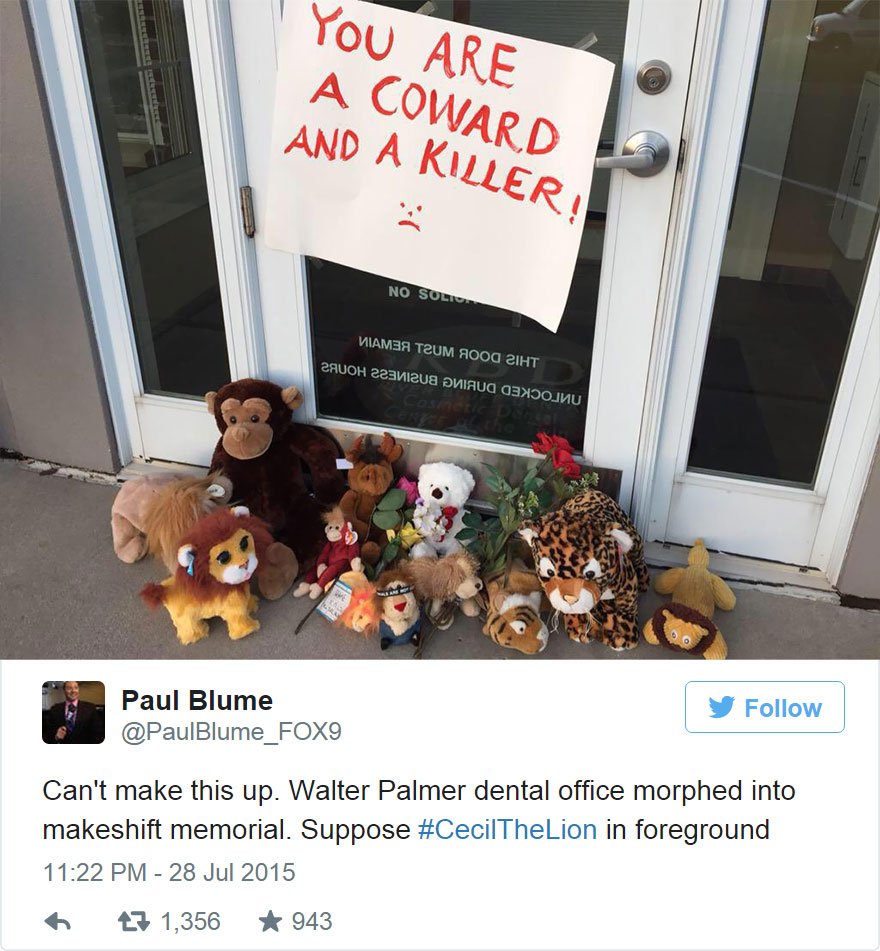 The Yelp reviews have been especially brutal, dropping his rating to 1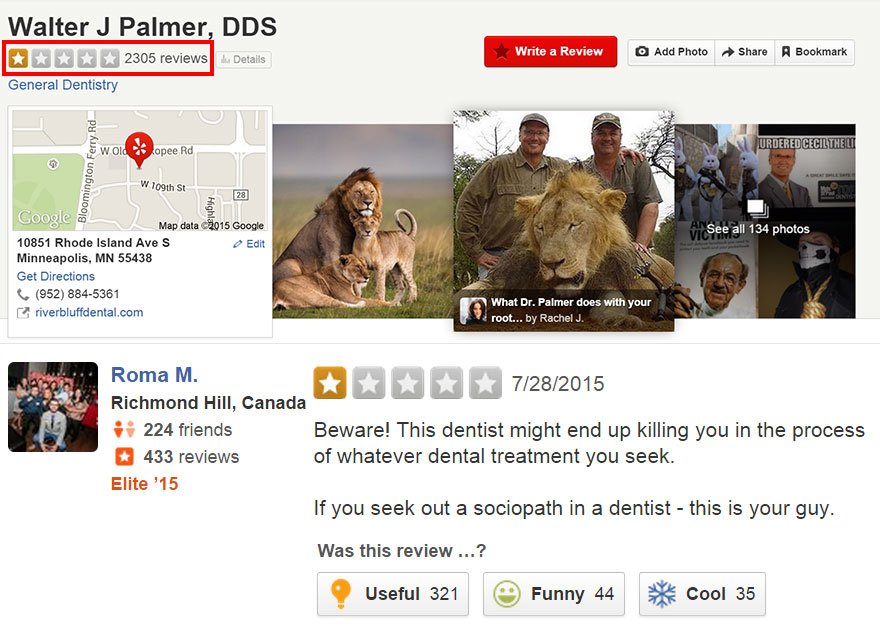 icky Gervais, a comedian, actor and animal rights activist, weighed in: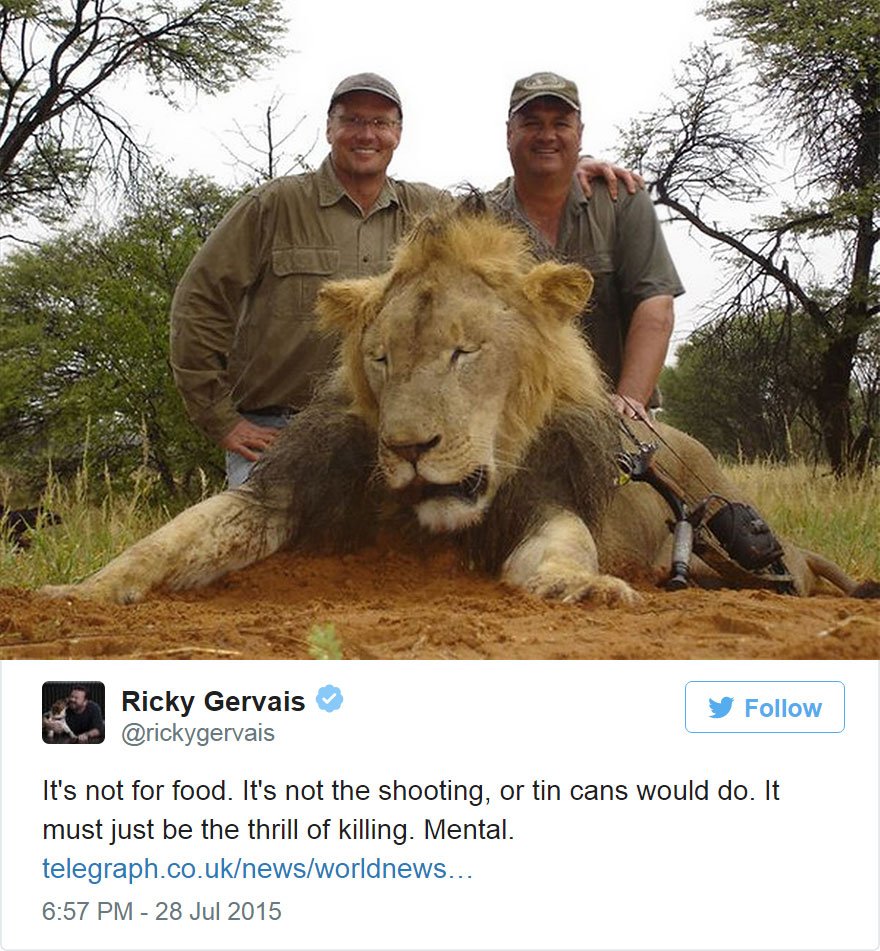 The last photo of Cecil ever taken. RIP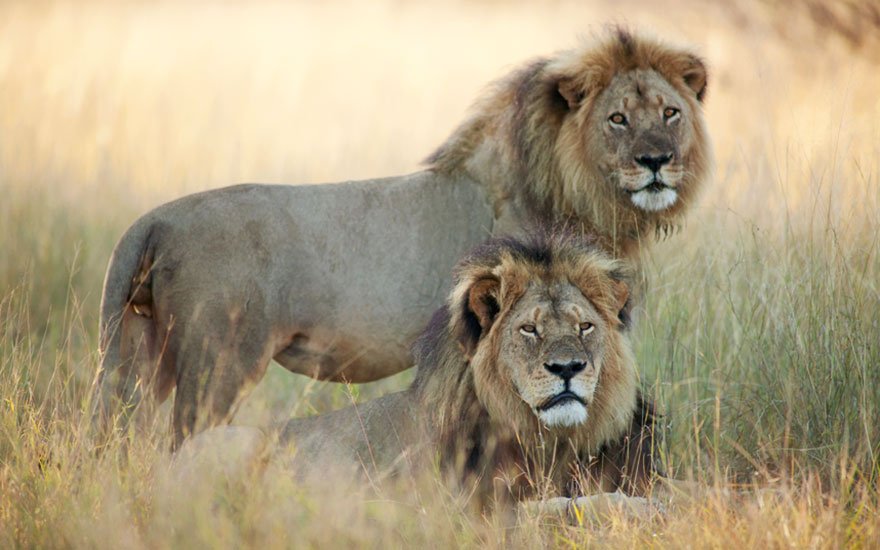 source