Dear friends if you are in a mood of making some transformations at your home than it will be nice if you see these idea below for remodeling your guest room. If you always need more space in your home than it is a time to start think how to make it or how to transform the currents rooms for getting the best from your limited space.
Love the idea of a Murphy bed! Think of how much room it would save! There is always company coming over and it would be so nice to not have to haul air mattresses out of the garage or shove things in closets to make room for trundle beds. A bed built directly into the wall would solve that problem.
Thebestubbythinm.com has really cool tutorial how easy to create a creative murphy bad that will inspire you. We will present a bit of it to give you idea for making this at your home becuse this is so smaing space saving tip. Enjoy!
The first step (after purchasing the necessary materials and tools) was to assemble the frame.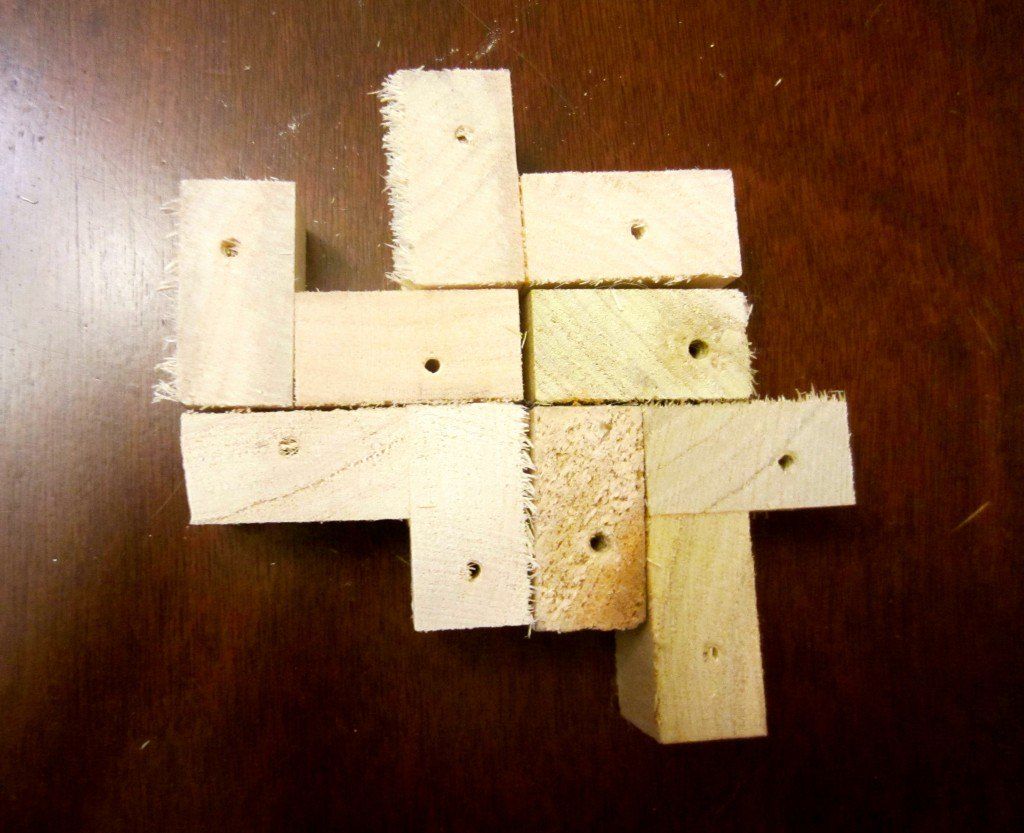 source
There was a few times while she tried to make thi step perfect but anything gets great at th end here is what she said.
The first redo occurred because the young man who assisted me at the hardware store told me it wasn't possible to get solid wood pieces in the measurements called for in my instruction manual, so I tried cutting some of the leftover raw materials to size and screwed them together. I wasn't totally satisfied with the end result, which seemed a little wobbly.
The second redo occurred because I decided I'd save some time and just have the lengths cut while I was at the store since they could set the saw to cut at the length I needed for multiple pieces instead of having to measure and cut each one individually with my miter saw. I took the wood home and assembled the new frame immediately.
BED FRAME ASSEMBLY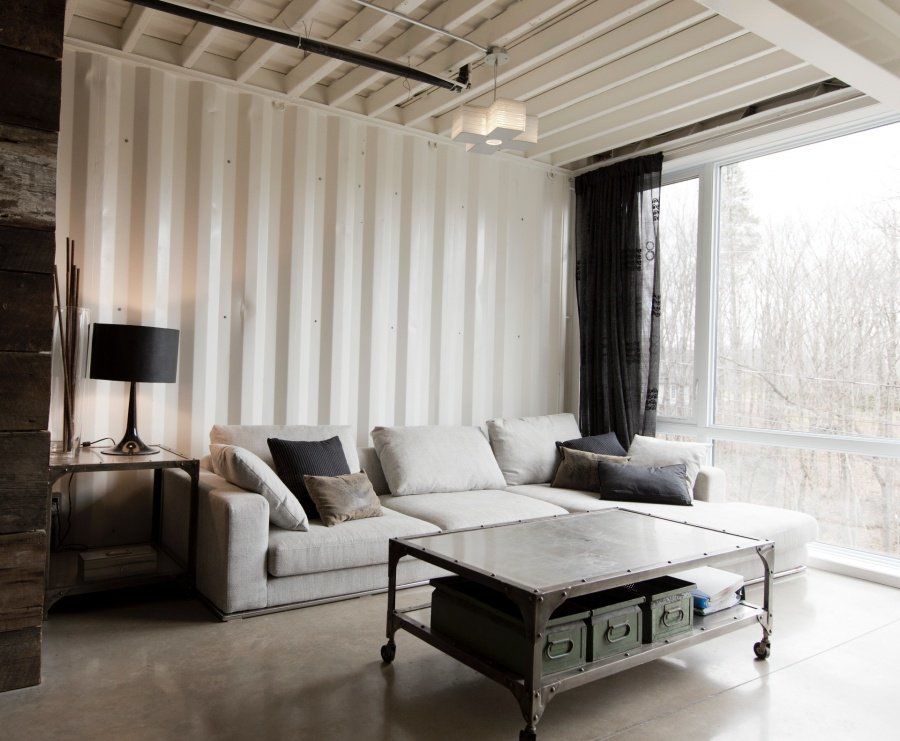 source
ATTACHING THE SIDE RAILS… THIS TOOK SOME CREATIVE MANEUVERING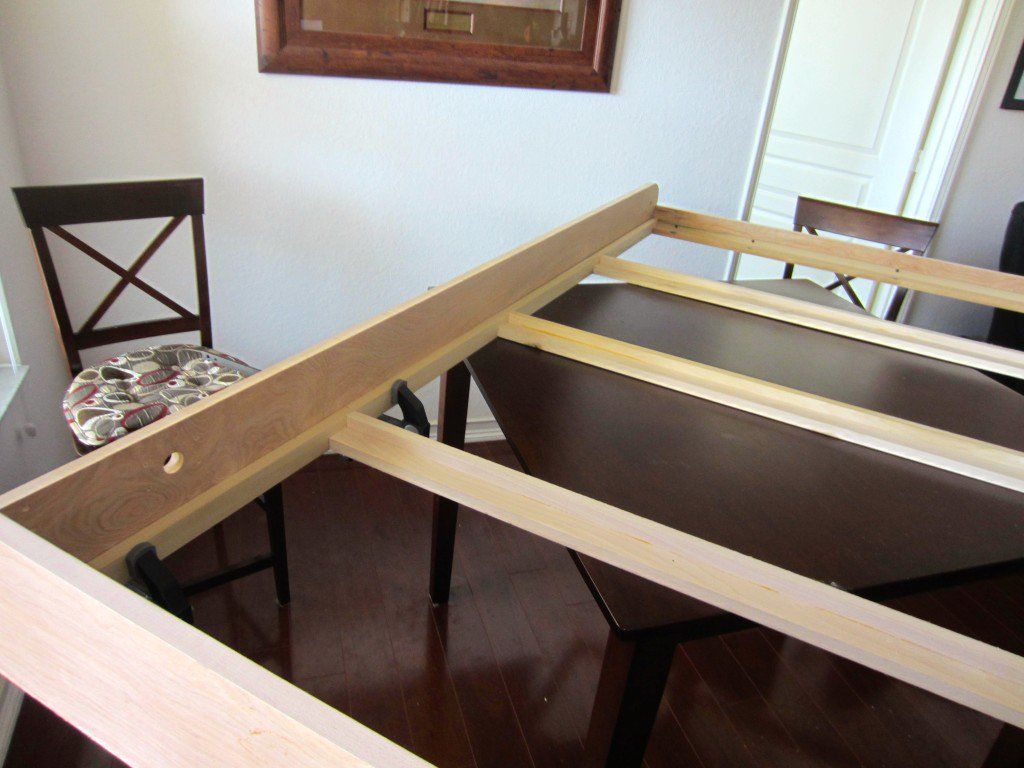 source
The bottom frame ready
source
ELEVATE THE FRAME SO SHE  COULD PRIME AND PAINT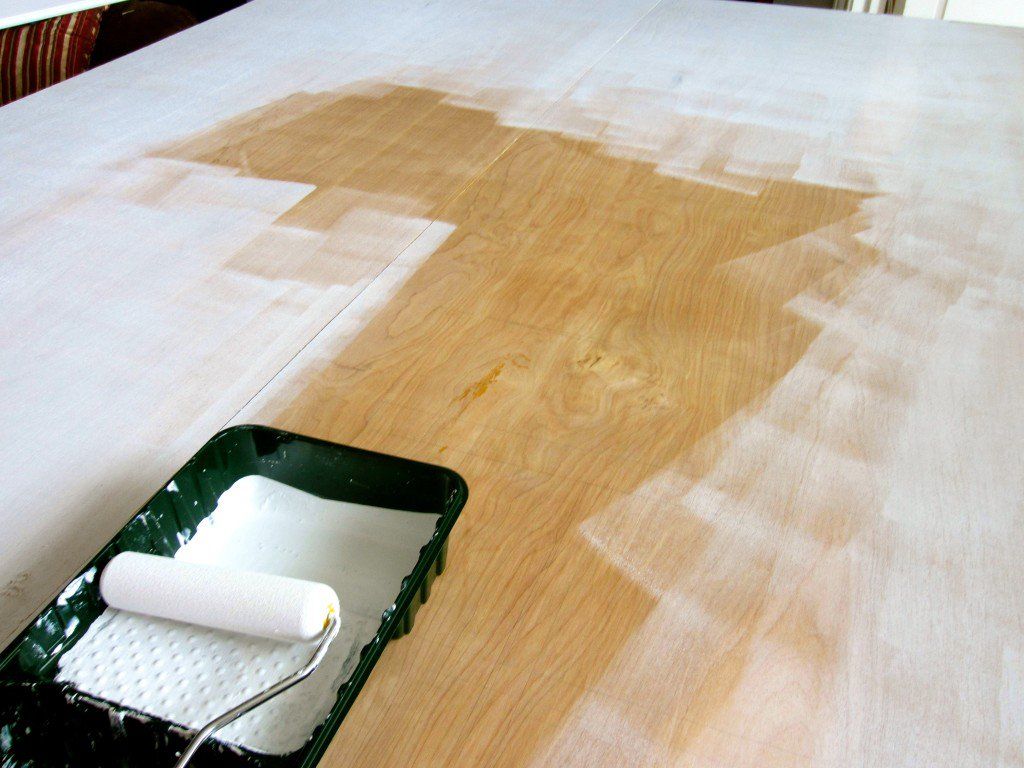 source
GETTING CREATIVE WITH THE TRIM
PAINT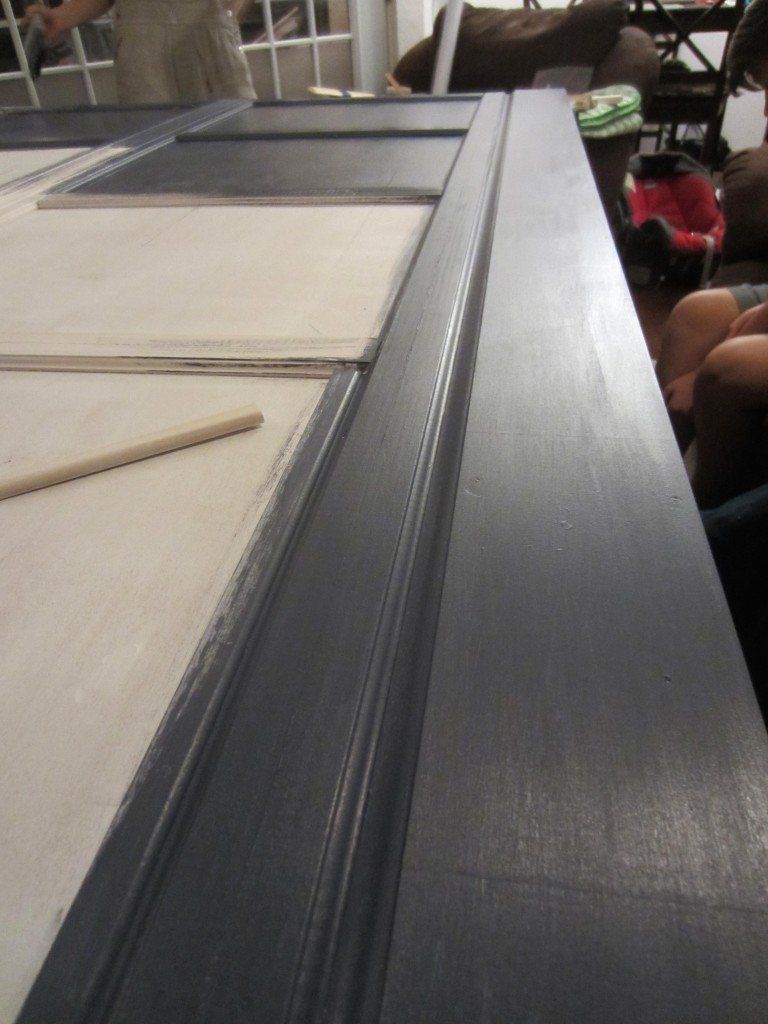 source
APPLIED THE FIRST COAT OF PAINT
FINALLY STARTING TO RESEMBLE THE TARDIS
 Use a jig saw or a hole saw to create the holes for the lights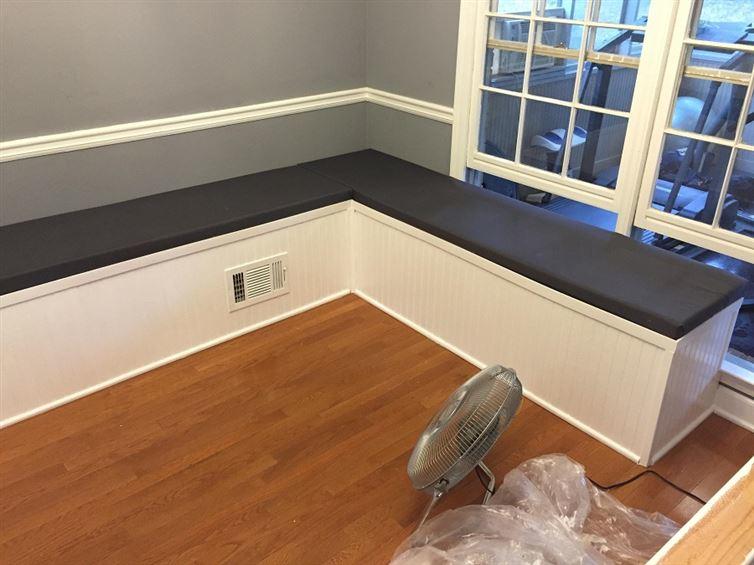 source
THE CABINET SIDE CLAMPED TO THE CRAFT TABLE.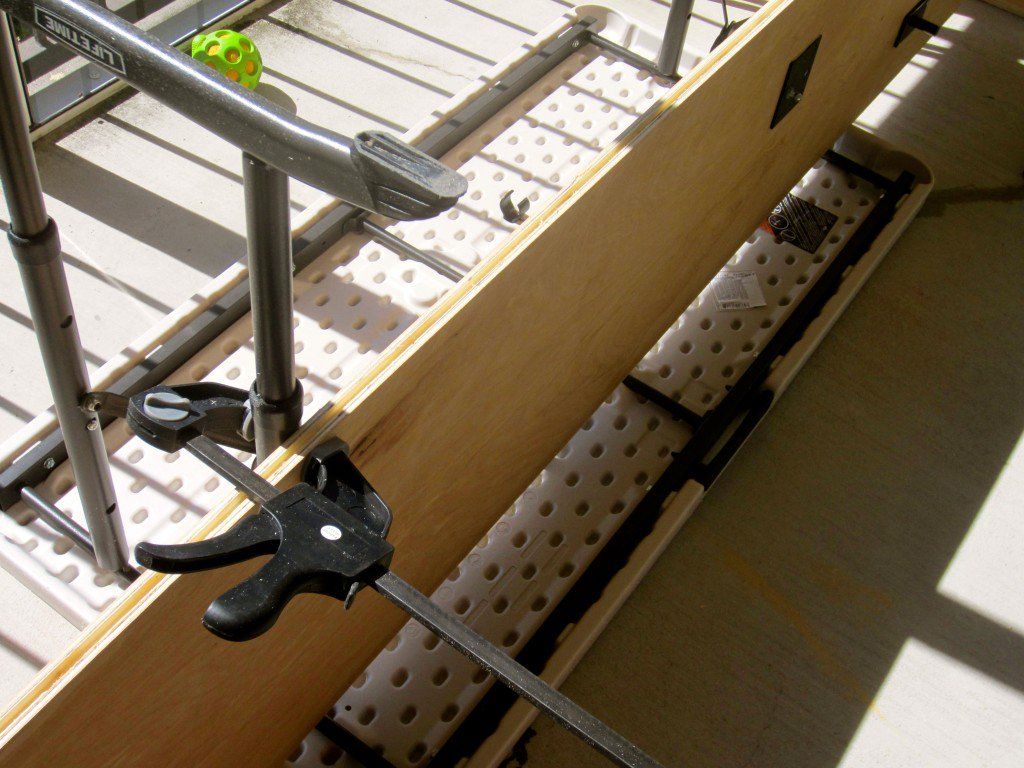 source
A few coats of paint to the cabinet pieces, and it was time to assemble!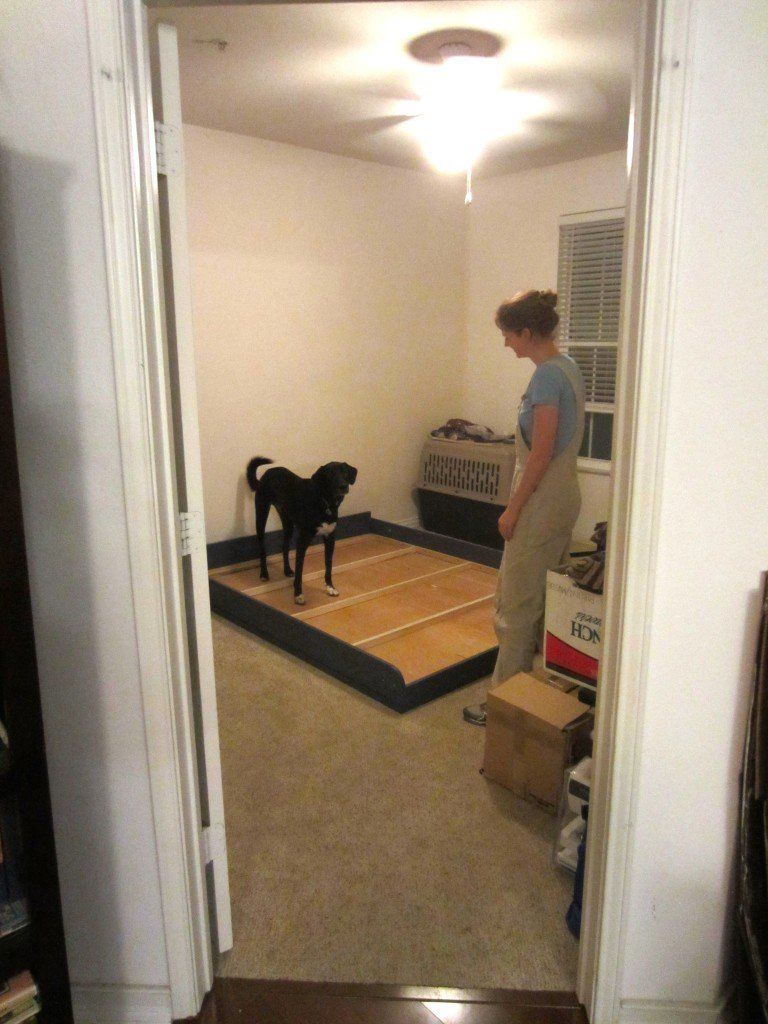 source
T'S FINISHED. MOSTLY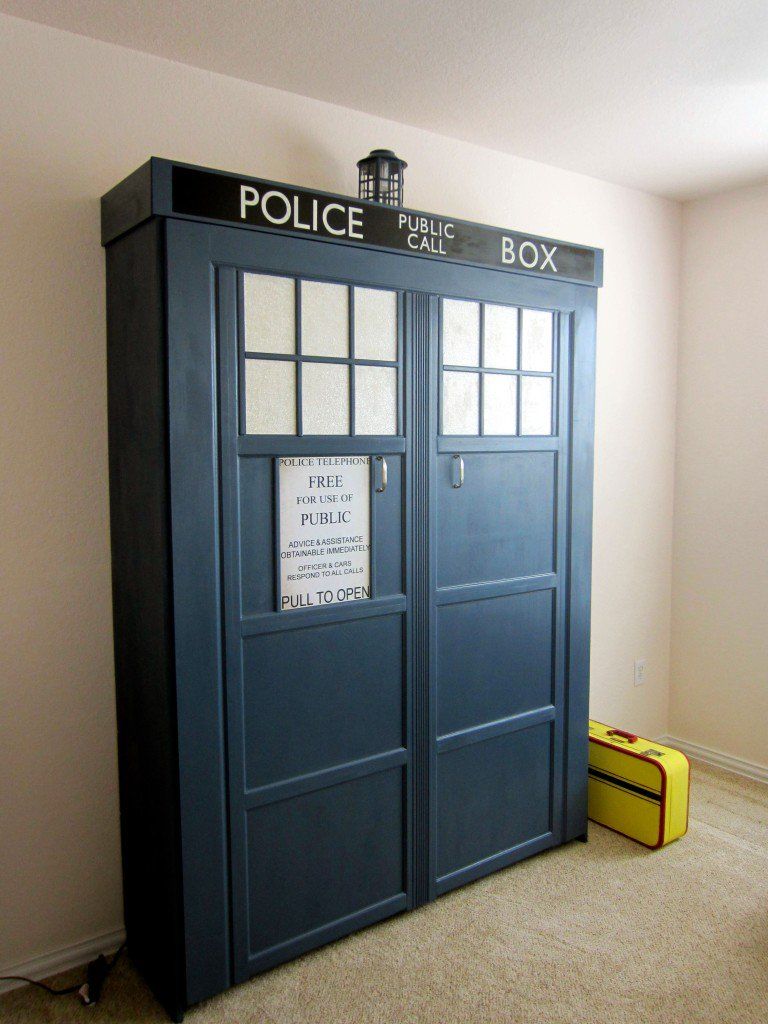 source
And yes, it's definitely bigger on the inside.  Go ahead.  Pull to open.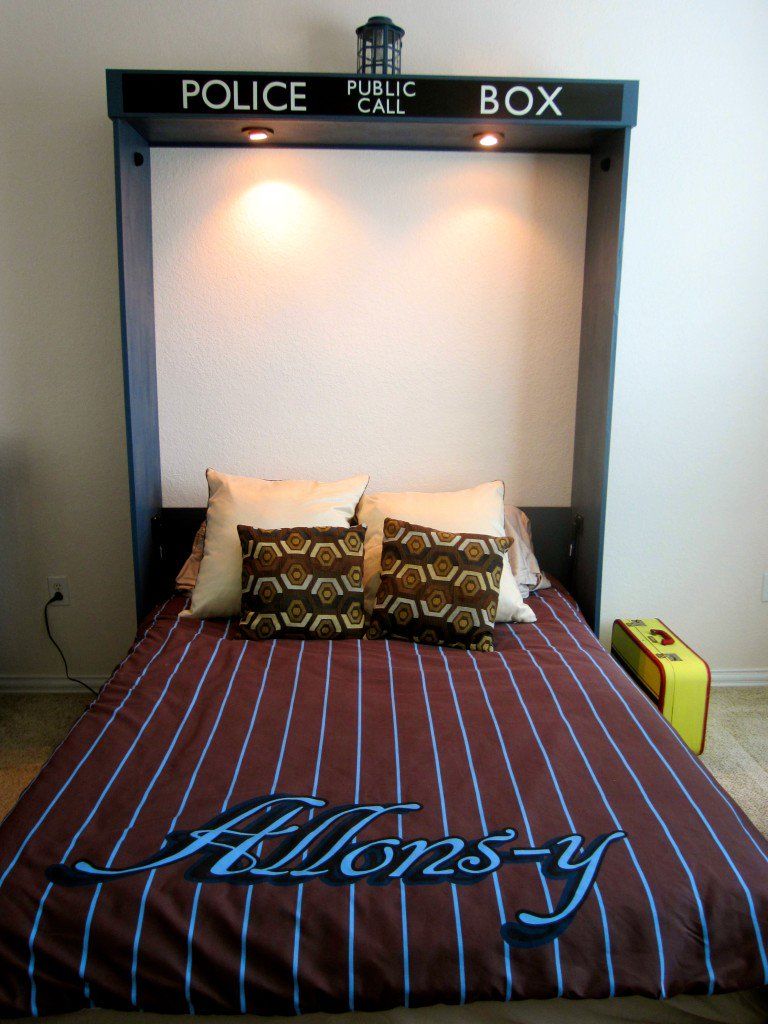 source check the full tutorial here