A trip to the North Eastern States is an experience blessed with natural beauty, stunning scenery, colorful hues of culture, waterfalls, mountains, colorful Tibetan monasteries, unique tribal people, rare wildlife, beautiful traditional handcrafts and vibrant festivals that will surely take your breath away and create wonderful memories that you will cherish for sure. Comprising of 7 sister states – Arunachal Pradesh, Assam, Manipur, Meghalaya, Mizoram, Nagaland, and Tripura, the collective is a perfect slice of paradise on Earth which still remains unexplored all with distinct cultures, languages, tribes, cuisines that are just heaven for intrepid travellers!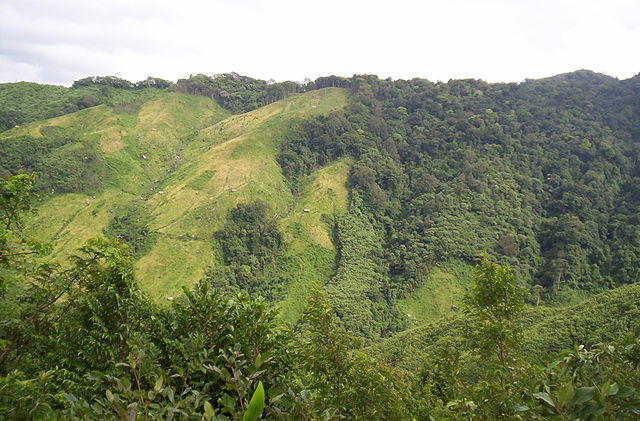 The best time to visit the North East is between October and April being the peak season and traveling in North East India can be challenging and time consuming as tourism is still in its infancy here so it's better to get a tour operator to book your accommodation for you. Every destination that defines North East India Hill Stations at their best is covered by an array of tour packages covering all the different corners of this part of India. Owing the rich experience and expertise, some prominent tour operators have a lot to offer and MakeMy Trip being one of them has a bagful of tempting North East India Hill Stations Packages. Be it your accommodation, to commutation, special requirements, and all other travel concerns, these travel experts handle them all with utmost care and attention, assuring of best services while being your travel guide to this perfect tourist destination.
There can be many possible itineraries for North East tour packages. It is advisable to ideally spend at least 6 to 7 days in the region. Some possible routings for your North East India trip are:
Darjeeling, Pelling and Gangtok
Guwahati, Shillong and Cherrapunji
Gangtok, Lachung, Pelling and Darjeeling
Family trip to Darjeeling
Itenerary for Family Trip to Darjeeling
| | | | |
| --- | --- | --- | --- |
| Package( Inclusive of Flight/ Hotel/ sightseeing) | No. of Days | Price per person | Discounted Price Per person |
| Darjeeling | 3N/4D | Rs.42,542/- | Rs.25,100/- |
Major Attractions – Mirik Lake day tour / City tour of Darjeeling / Toy Train Ride in Darjeeling / Sunrise from Tiger Hill
Darjeeling is known for its aromatic tea plantations with over 86 gardens producing the famous Darjeeling tea, the famous toy train, and breathtaking views with Mount Kanchenjunga in the backdrop. A perfect destination for a nature lover who loves a quaint vibe during a holiday.
Experience and enjoy a ride on the Darjeeling Himalayan Railway or the toy train
Must visit places not to be missed : Padmaja Naidu Himalayan Zoological Park, Batasia Loop, Peace Pagoda to name a few.
Activities for the adventurers: Trek to the Tiger Hills, explore the Rock Garden, boating in Mirik Lake, Tenzing Rock climbing, Cycling in Senchal Wildlife Sanctuary.
Wildlife Special – Weekend Visit to Kaziranga National Park for Wildlife enthusiasts
| | | | |
| --- | --- | --- | --- |
| Package( Inclusive of Flight/ Hotel/ sightseeing) | No. of Days | Price per person | Discounted Price Per person |
| Kaziranga National Park | 2N/3D | 35,086/- | Rs.21,578/- |
Itinerary
Day 1 – Arrival in Guwahati by Flight & Private transfer to Hotel in Kaziranga
Sightseeing in Kaziranga
Day 2- Visit with Elephant and Jeep safari to Kaziranga
Pick up from Hotel to reach the park and remember to carry your camera as it is the ideal location for wildlife photography and you might come across a herd of elephants quenching their thirst, a tiger chasing a deer or rhinos locking horns. Once there, a professional guide will take you into the woods. Perfect place for birdwatchers, you can watch crested serpent eagle, Pella's fishing eagle, Jungle fowl, Bengal florican, a large number of pelicans, Black naked stork, Snake Bird and so on in the Park. Get to know more about the National Park from the guide and spend an insightful day with the animals, before heading back to your Hotel. This experience inclusive of a guided tour of the park, jeep safari, elephant safari and private transfers from and to the hotel. The duration of the experience will be between 3 to 4 hours.
Day 3- After Breakfast check out from Hotel at Kaziranga and head for the Guwahati Airport.
Some more North East Tour Packages
Shillong And Guwahati – With Cheerapunji Excursion Packages – 4 N/5 Days
Flights, Hotels, Transfers, and activities are all included in this package
Places to visit – Kamakhya temple in Guwahati/ Marvel at the waterfalls of Cherrapunjee/Explore Mawsmai limestone caves/ Local sightseeing in Shillong
| | | | |
| --- | --- | --- | --- |
| Package | No. of Days | Price per person | Discounted Price Per person |
| Shillong & Guwahati | 4N/5Days | Rs. 41,914/- | 25778/- |
Gangtok and Darjeeling Package – 4N/5D
View the Sunrise from the Tiger Hill| Sightseeing in Gangtok and Darjeeling | Full day excursion to Changu Lake and Baba Mandir
This package includes a 2N stay in Gangtok and 2N stay in Darjeeling. A visit to Sikkim's Changu Lake near Gangtok will lure you with its mountainous backdrops and calm waters. Pay your respect at the Rumtek Monastery, one of the largest monasteries in Sikkim. A major attraction worth a visit is the Batasia Loop, a spiral railway, that will bestow upon you breathtaking views of Darjeeling's landscapes.
| | | | |
| --- | --- | --- | --- |
| Package | No. of Days | Price per person | Discounted Price Per person |
| Gangtok and Darjeeling | 4N/5D | Rs.51,476/- | Rs.31,658/- |
By far Northeast India is a virgin, hypnotic and one of the most exquisite regions around the blue planet, a gem to be discovered. Make your way to this charming part of India loaded with myriad pleasures where you get to see the mighty waterfalls in Meghalaya. Nagaland offering a tribal heritage which is displayed in the Hornbill Festival, traces of Buddhism in ancient monasteries displaying tranquil peace. So relive your life again by adding a little spice to it with exciting North East India Tour packages.