Spring break 2019 is a mere 6 months away which makes it the ideal time to start thinking about the ultimate college celebration.  With more than half of all college students hitting the road during spring break according to a CheapTickets.com survey, there is no time like the present to draw up your budget and start planning what is bound to be one of the best weeks of your life. With so much excitement looming, you may find yourself feeling somewhat overwhelmed and completely clueless as to how to start preparing for your vacation. The following guidelines will help you gather your thoughts and give you the know-how to confidently arrange your very own killer 2019 college spring break.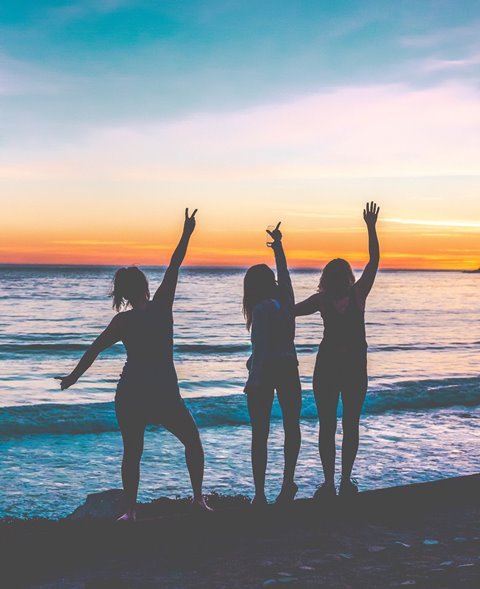 Best places to go during spring break
If you are looking for big parties and even bigger crowd look no further than Miami, New York City, Laguna Beach and LA who seemingly always find their way to the top of the list of local spring break dream-destinations. Should you want to venture further afield, Malta, Dublin and, of course, Ibiza, remain popular choices with adventurous students from across the USA.  While spring break is synonymous with raucous behavior, you might crave a more demure spring break vacation. Places to consider for a quitter, less-crowded spring break includes Asheville in North Carolina, Scottsdale in Arizona or Sanibel and Captiva Islands in Florida.
Saving up for spring break
Chances are you have been dreaming about your first college spring break for years, planning fun-filled road trips with friends and envisioning yourself engaging in all sorts of absurd activities.  Unfortunately, without adequate funding at your disposal, all your dreams for a memorable spring break will go up in smoke. As a college student you may think that your money-making options are limited and while you might not be able to hold a full-time job, there are other methods to employ that will take you one step closer to the ultimate college shindig.
Get a part-time job
Being unable to work full-time doesnot prevent you from getting a part-time job that can help you earn some extra money towards your trip. Many colleges offer on-campus part-time jobs such as working in the library or tutor center to students. You can also inquire about part-time positions at nearby restaurants or department stores that are known to employ students for weekend and holiday work. If all else fails, search for online employment such as copywriting, completing surveys and blogging to help put some money in your pocket. If you are a good student or one with musical talent, you can even offer private tutoring or music lessons to other students in your area. Apart from the financial benefits of working, a part-time job will also be a nice addition to your future resume.
Take out a loan
If you are already working part-time to cover your tuition, you might want to obtain finance in another way such as taking out a loan. Loans can benefit you in more way than one. By taking out a student loan to cover your tuition, you can put some of the money from your job aside for spring break.  You can also opt to take out a personal loan from a family member or friend but be very careful in doing so as money has ruined many a friendship over the years. If you don't qualify for a student loan and don't have any well-off friends to borrow money from, try to bargain with your parents to make some money available to you towards your spring break expenses.
Spring break is seen as a rite of passage for many college students and rightly so. Whether you want to go on a road trip with friends, hit the beach or play tourist in one of the nation's biggest cities, remember that safety should be one of your main priorities throughout your trip. Look after yourself, lather on the sunscreen and get back home in one piece to start planning your next great college adventure.