If you are so over the short trails and you have already embraced the longer ones, this post may be just perfect for you. These multi-day hikes in Europe will get your adrenaline going as soon as you see them. The breathtaking sceneries and thrilling heights with some pretty challenging landscapes will blow your mind. Note that they are not easy to tackle, but the challenge is totally worth it.
For all of you who want to travel to different countries in Europe and explore its beautiful nature, check out the treks below and make a plan for your very next hiking trip. The selection of these 6 hikes was a difficult one since Europe has 44 countries and 10 major mountain ranges. Together with the other 100 mountain ranges, they make up around 20% of the European landmass. There are certainly lots of mountains worth visiting in Europe and the list of hikes to take is pretty long. Here is a round-up of 6 popular multi-day hikes that will spark your interest for sure!
Popular Multi-Day Hikes In Europe
Karwendel High Trail, Austria
Has Austria been on your mind for your next hiking experience for a while? Well, the Karwendel High Trail in Austria is definitely one of the most popular hikes in Europe. Its starting point is Reith bei Seefeld, while the finishing one is Scharnitz. The trail is 63 km long, and it will take you approximately 6 days to finish it. The mountain huts which will accommodate you during your adventure are famous for their hospitability and outstanding cuisine. This hike is said to have a difficult rating. July, August, and September are the best months of the year to take it, so you have enough time to plan everything in advance.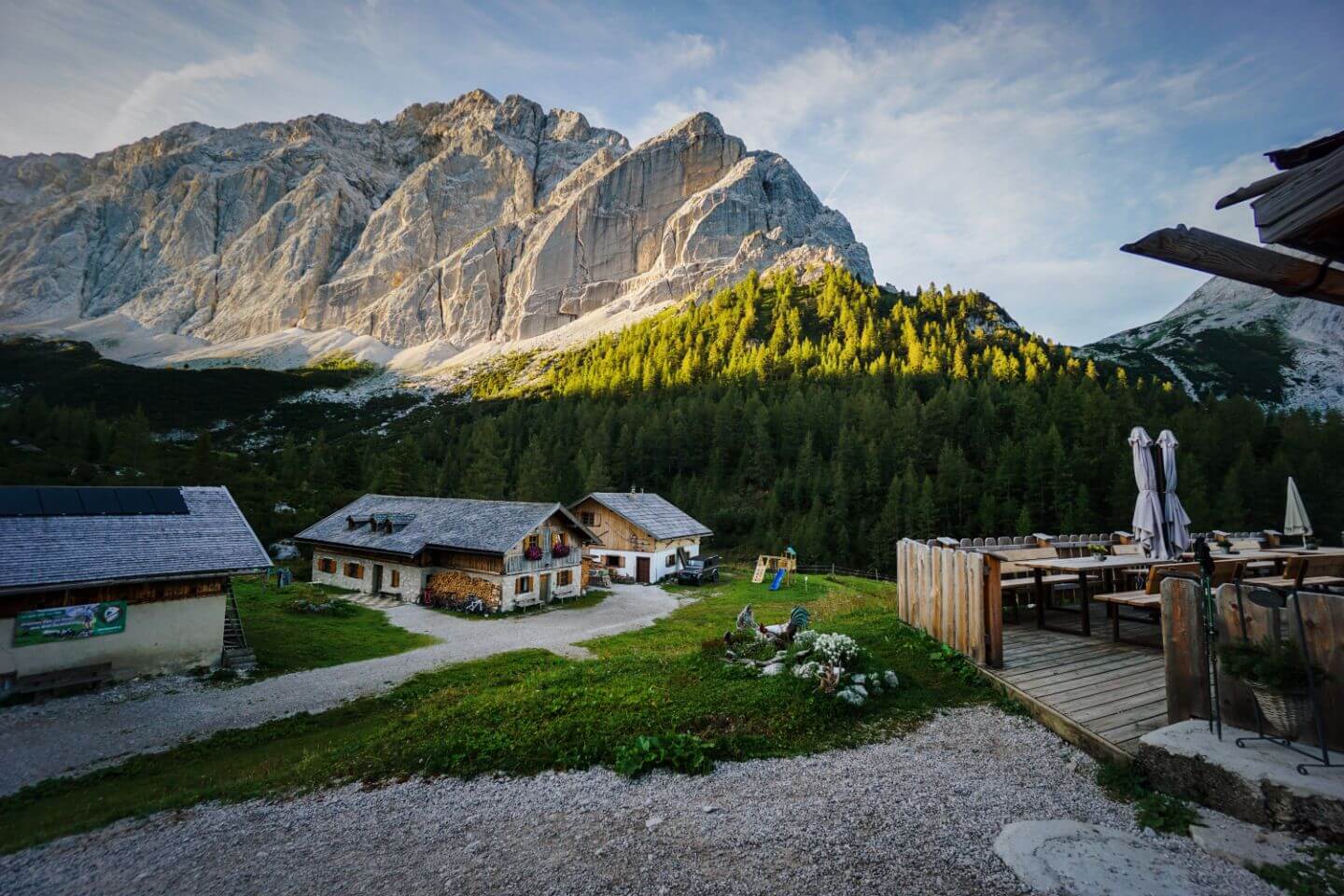 Triglav National Park Traverse, Slovenia
The Triglav National Park in Slovenia has an area of 840 sq km, which basically takes up 4% of Slovenia's territory. The highest peak of this mountain is Triglav (2864m). Did you know that most of the hiking trails in Slovenia take weeks to complete? This custom hike will highlight the best of the Julian Alps and you will be able to see Kriških podih, Mount Triglav, the Seven Lakes Valley, Luknja pass, and the fairy tale pasture around Planini pri Jezeru. On your 5-days hike, you will spot a number of rivers and waterfalls, lakes, ravines, canyons, river gorges, Alpine meadows, and forests. The best time of the year to climb Triglav is from May To September. Remember that camping is not allowed and you can stay in the mountain huts during your hike.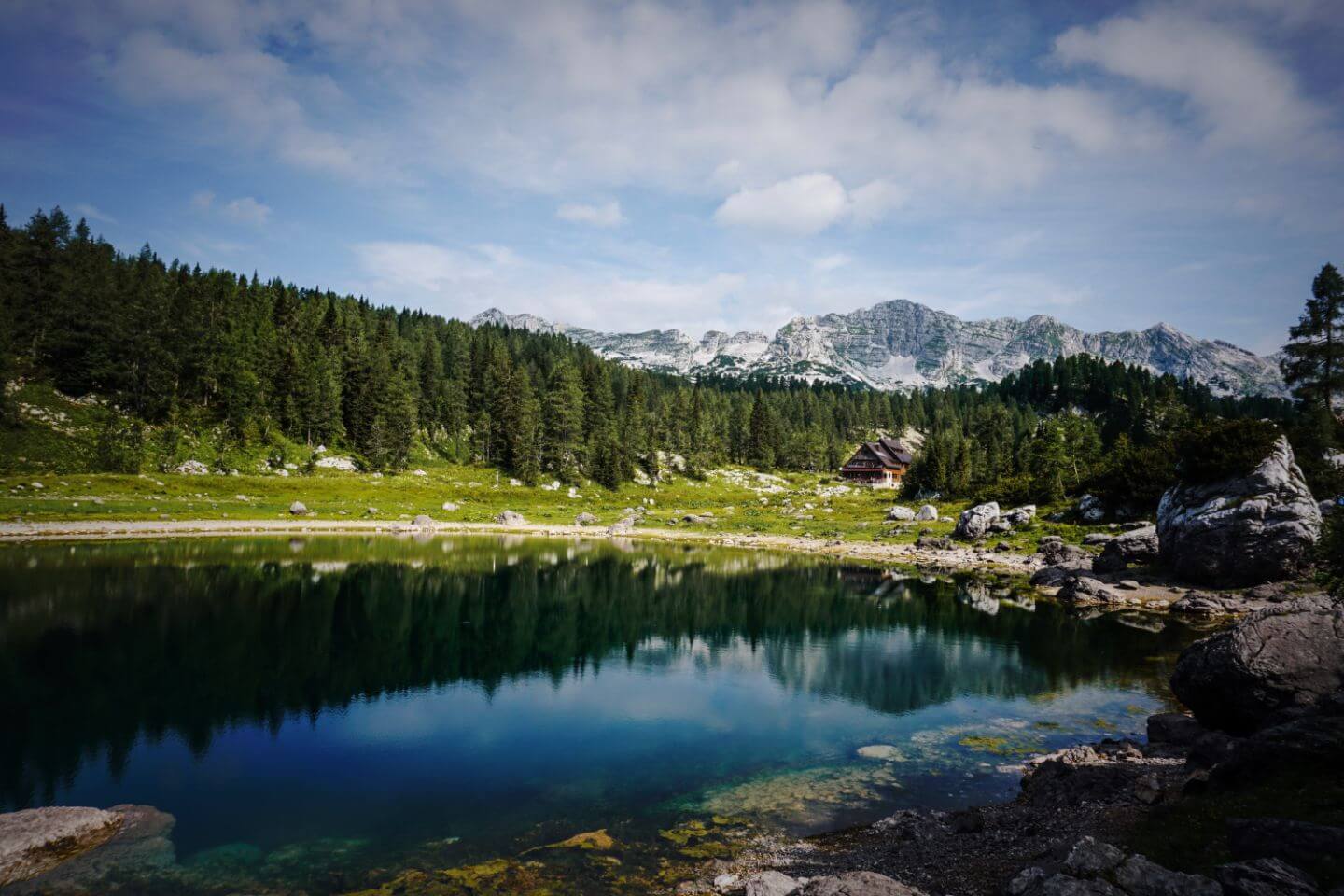 Rätikon Alps High Trail, Austria and Switzerland
The Rätikon Alps are placed on the border between Austria and Switzerland. Although this mountain range is small, its beauty is majestic. Depending on your physical condition, you can choose to take day hikes, hut-to-hut hikes, and some really serious climbing. The first three days of this 5-day hike are said to be blissfully easy while the last two are more challenging. If you are just making a transition from day hikes to multi-day hikes this is a nice place to start with.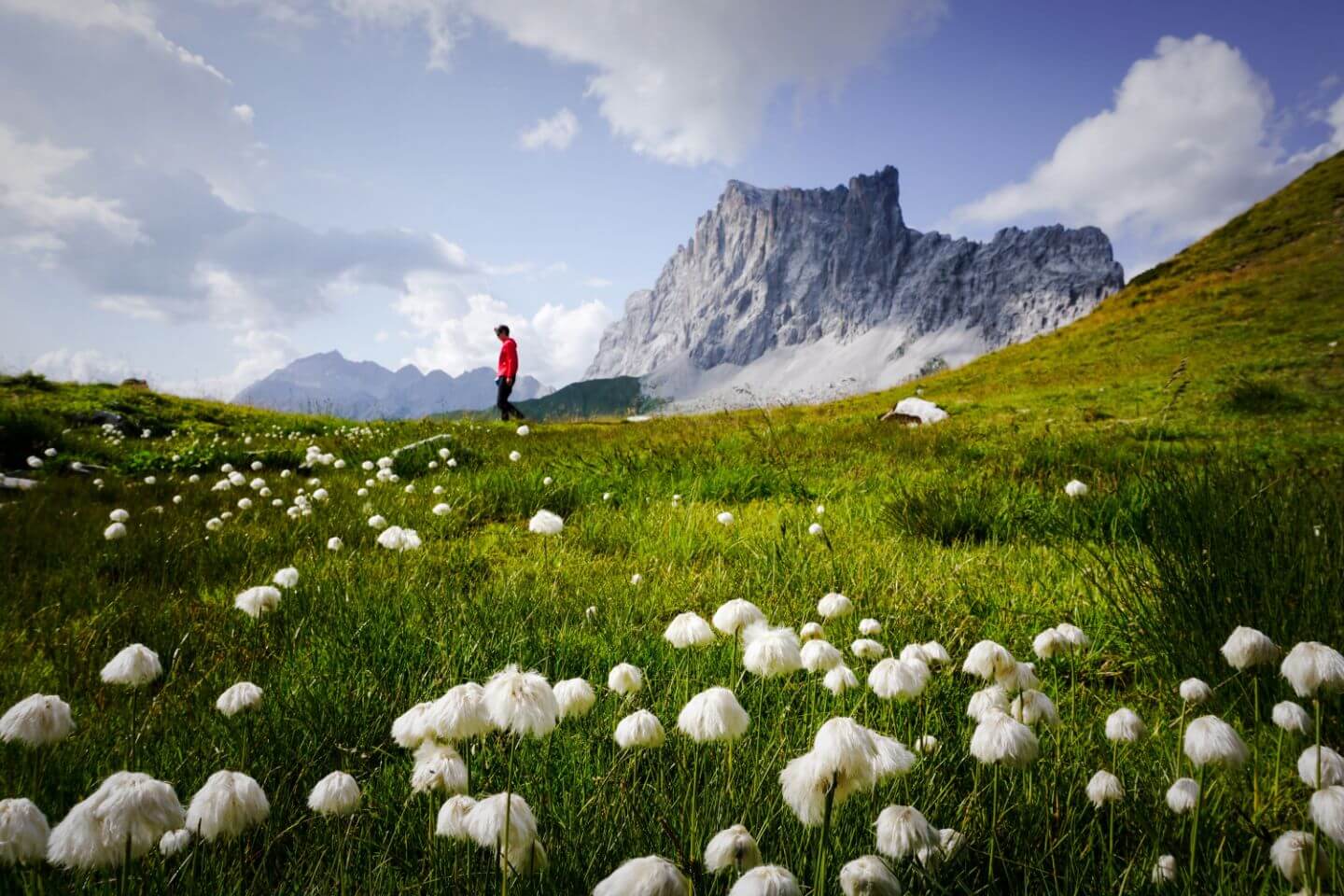 Ortler High Mountain Trail, Italy
Are you ready to take up this hiking trail in Europe which is 119.5 km long? During your 7-day hike, you are going to spend three nights in the mountain huts and 3 nights in hotels. Camping is forbidden here as well. If you have decided to climb Ortler High Mountain Trail in its entirety, you have to know that you need to hire a certified hiking guide who will give you a hand and safely guide you across the glacier.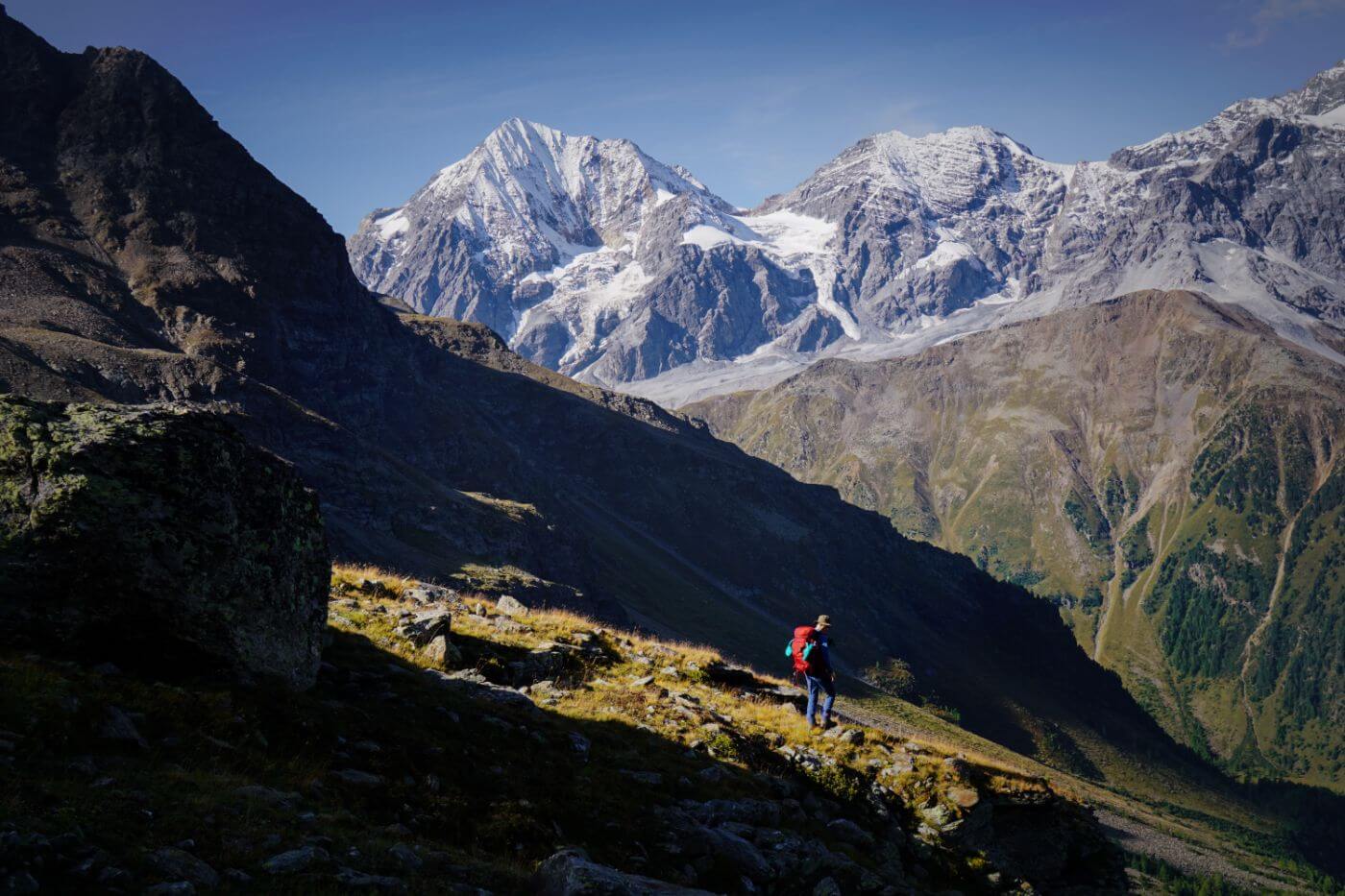 Tour Mont Du Blanc, France
This is quite a long-distance trek with almost 10.000 km length which will take you 11 days to complete. The level of difficulty of The Tour Mont Du Blanc is moderate and there are ascents and descents each day. The huts on this mountain are open from mid-June to mid-September and you can stay in hotels as well. It's advisable that you reserve a bed in the high season because it can get really busy here especially during the competition The Ultra Trail du Mont Blanc. Enjoy the beautiful sceneries!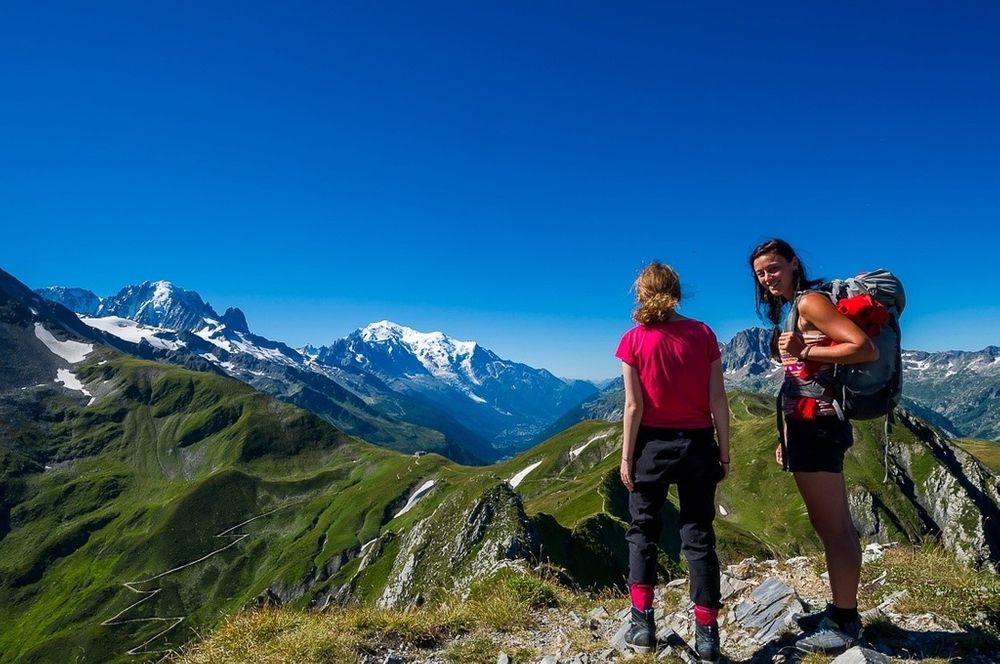 Via Dinarica, The Balkans
The via Dinarica is a mega trail. Do you feel ready to take up an adventure across Slovenia, Croatia, Bosnia and Herzegovina, Montenegro, Kosovo, Serbia, Albania, and Macedonia? The entire trail is 1930 km long and it can be broken down in chunks. The duration of this trek depends on your preferences and physical condition and you can combine it as you prefer. Are you willing to take up this challenge and enjoy the beauty of the Balkans?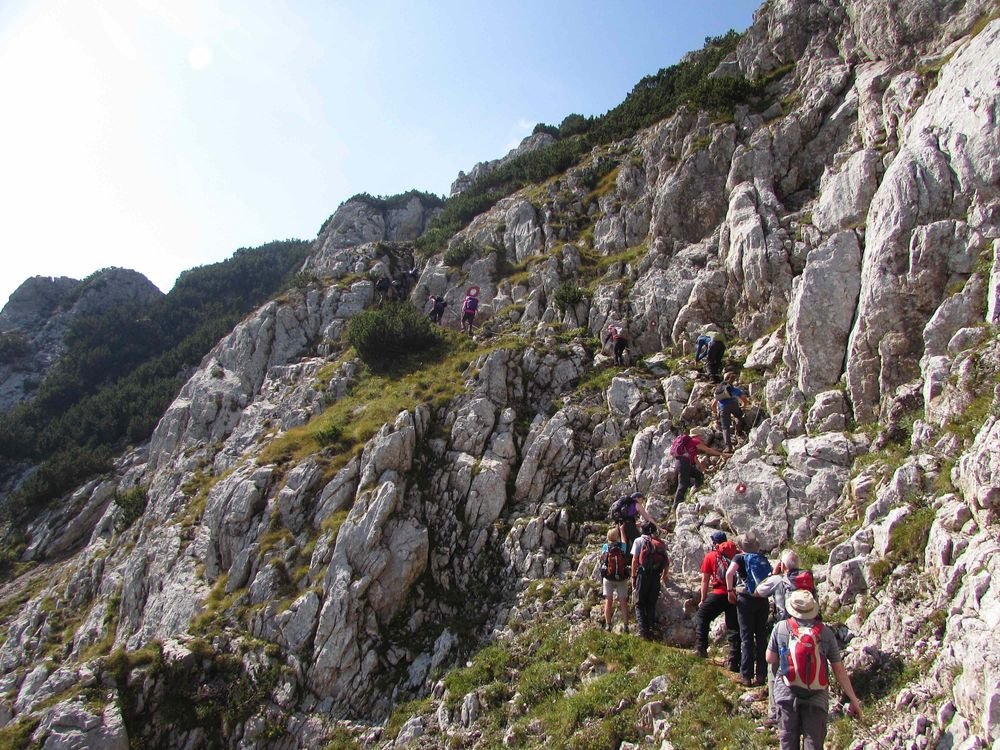 Hiking can be really fun especially when you travel across the world and see all the beautiful sceneries it has to offer. What's the Europe trail that you would like to take next?