Do you find tips and tricks that you see on the internet to be super functional and useful for your home? Here are some pantry organization tips that have blown my mind, so I thought that it would be nice to share them with you and help you with the organization. My pantry is going to get a huge makeover really soon thanks to these ideas, and I believe that you are going to pull up your sleeves as well.
Incorporate the ideas that will best fit your existing pantry and see how everything becomes easily accessible. What's more, you are not going to spend hours searching for an item anymore. Plus, the area will look super organized and polished. Browse through the photos below to get the ideas you were missing all this time!
If you are looking for more organization tips and tricks, don't miss the bathroom, kitchen, and garage organization ideas.
Incorporate Tiered Shelves
The tiered shelves are the best thing that can happen to your pantry. You can use them to store all the cans that you have in your pantry, so you can easily read the label of each one and grab the one you are looking for with ease. This is such a nice way to keep a track of the things you already have. How many times have you missed a can just because they weren't organized well? The tiered shelves are a perfect solution for any pantry. Whether they are built-in or purchased, they will surely save you from troubles!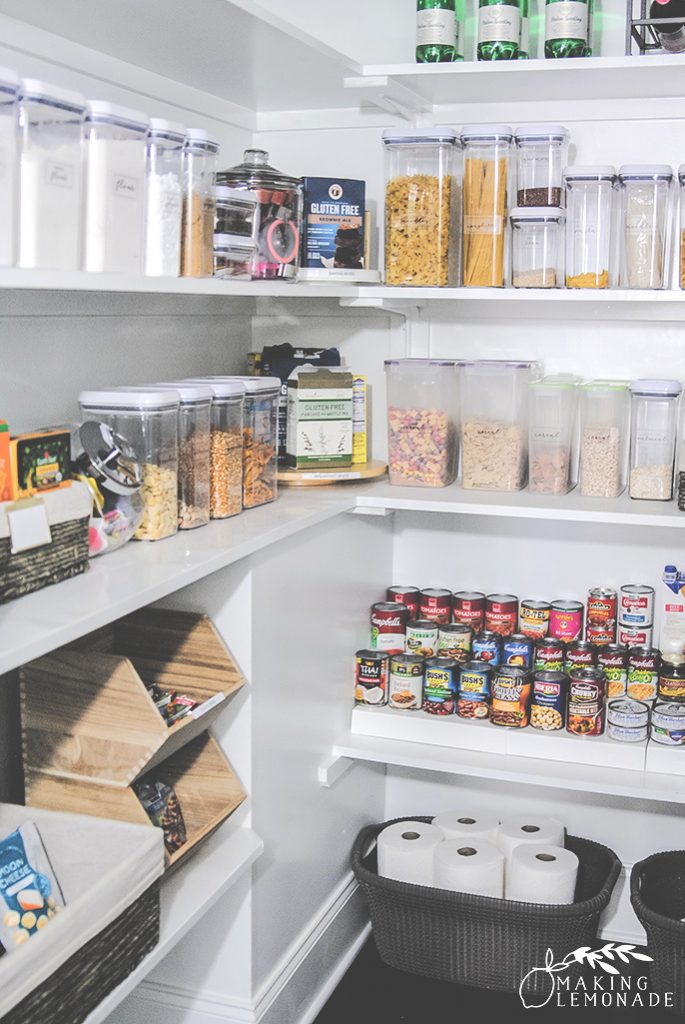 Add Lazy Susan To The Corners
Yes, stuff can get lost and forgotten especially in the corners of shelves which are not easily visible, so you are bound to find an item when its expiration date has already passed. Do you desperately need a tip that will help you organize the corners better? Lazy Susan is the right choice for you. Not only that it will organize your stuff efficiently, but it will prevent losing them in the back.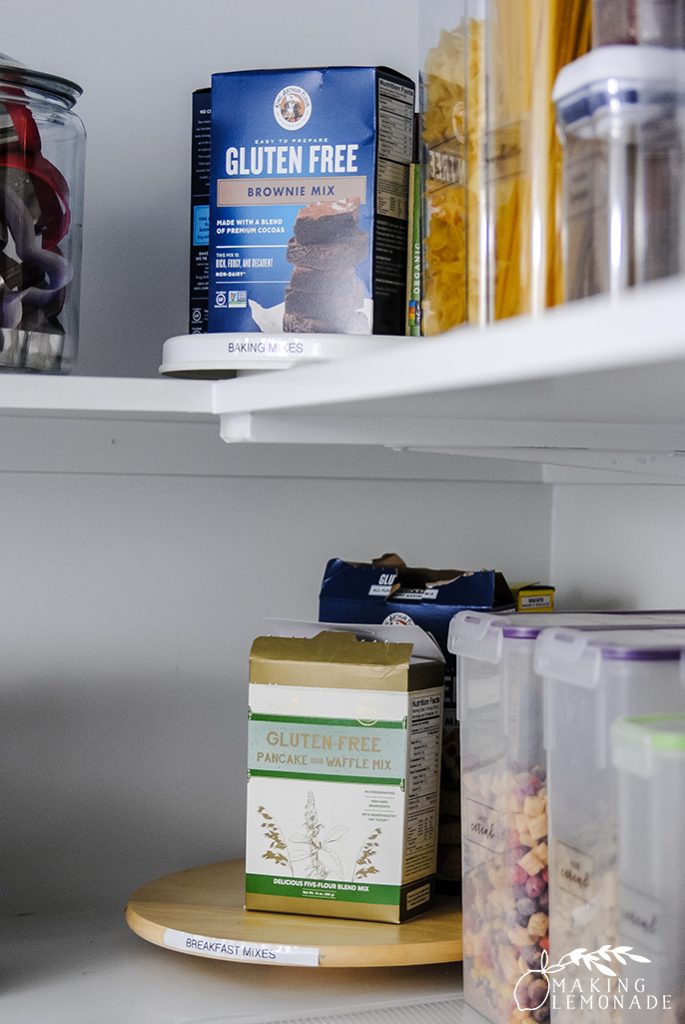 Organize Your Snacks
What's a pantry for anyways if you don't have loads of snacks and food? This is why you need every kind of storage unit, so don't neglect buying one every time you spot a good one in the store. These wooden crates look fabulous. Put a label on them and see how many things they can hold.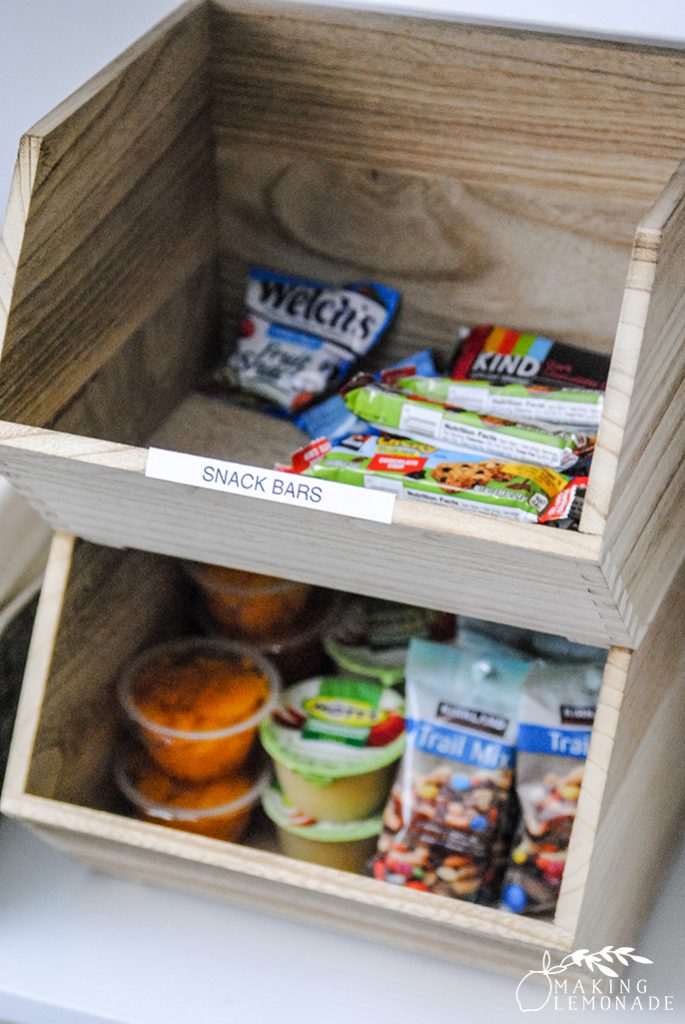 Get Plastic Baskets For Storing Different Items
I believe that you are keeping other stuff in your pantry despite food, aren't you? Lightbulbs, cleaning products, kid's toys, and so many other things can be seen here too, and they deserve special storage as well. Get some plastic see-through baskets and label them as the rest of the storage containers.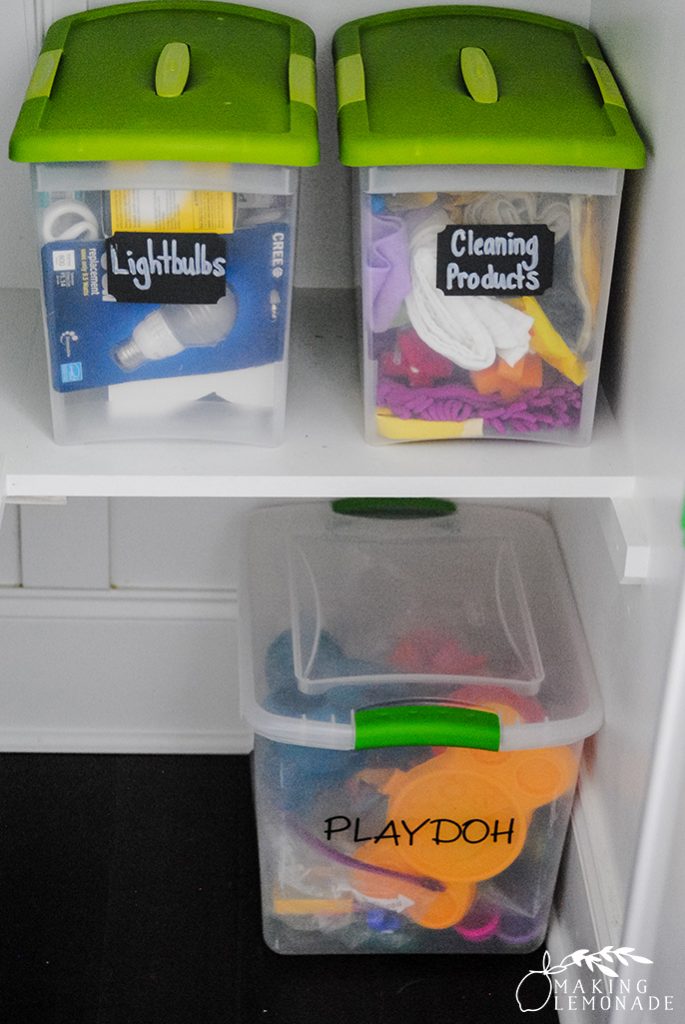 Store Fruit And Veggies In Wire Baskets
Wire baskets are ideal for storing fruits and vegetables since they allow them to breath, so this means that they are a must for your pantry.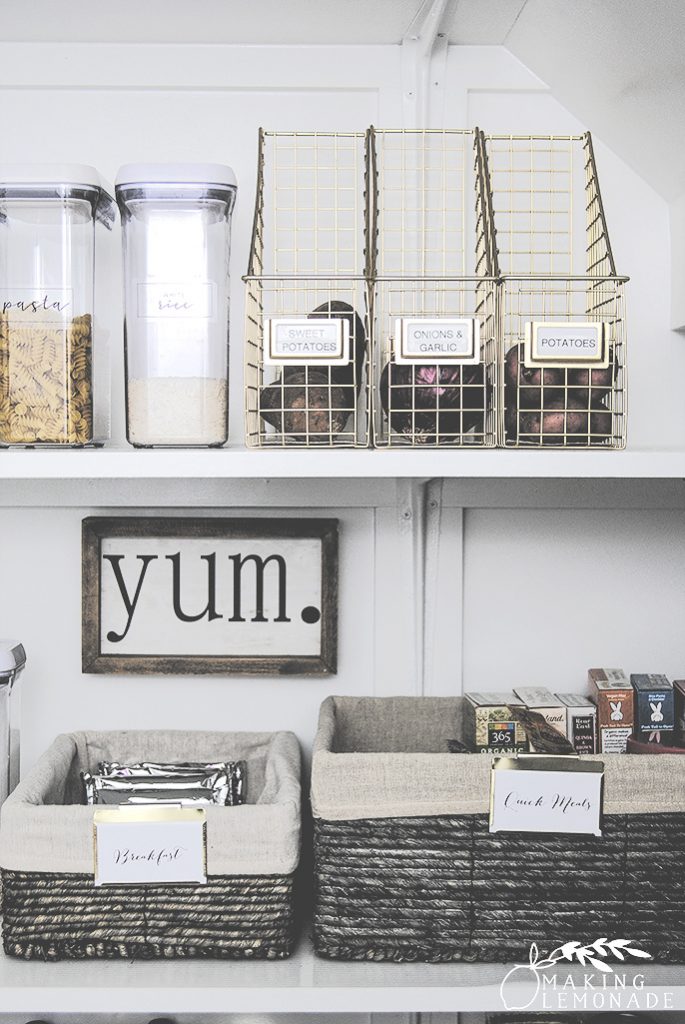 Use See-Through Storage Containers
The see-through containers are going to give you a clear preview of every single item that you have in your pantry, so don't even think about getting any other containers. In this way, you will be able to spot anything as soon as you enter the area and you won't waste time looking for your cereal or pasta, or sugar. Glass containers, jars and plastic see-through containers are the real deal for you.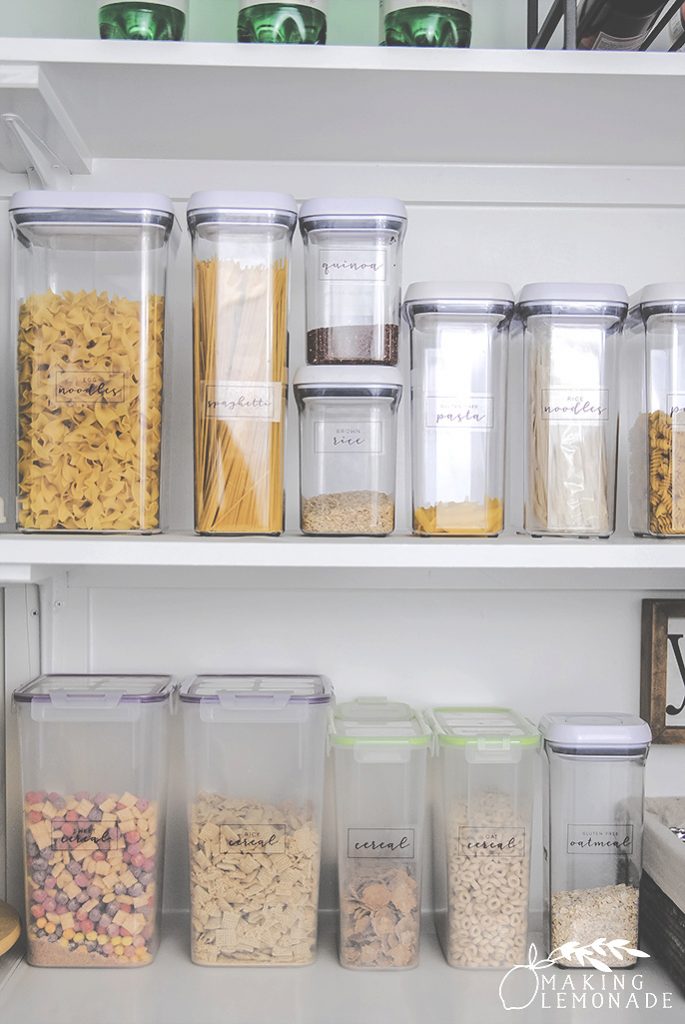 Put Labels On Everything
What's the point of storing everything in a glass or plastic container and having to open the jar to smell whether that's sugar or salt inside? Not only that it's time-consuming, but you will get annoyed doing that all the time. This is why labels are crucial for any pantry organization and this is one of the best pantry organization tips that you can get. You can either buy them or find them on the internet and print them yourselves. Another tip that you could use is to get an erase marker and write the expiration dates as well. This will save you from consuming spoiled food, or throwing it away too soon.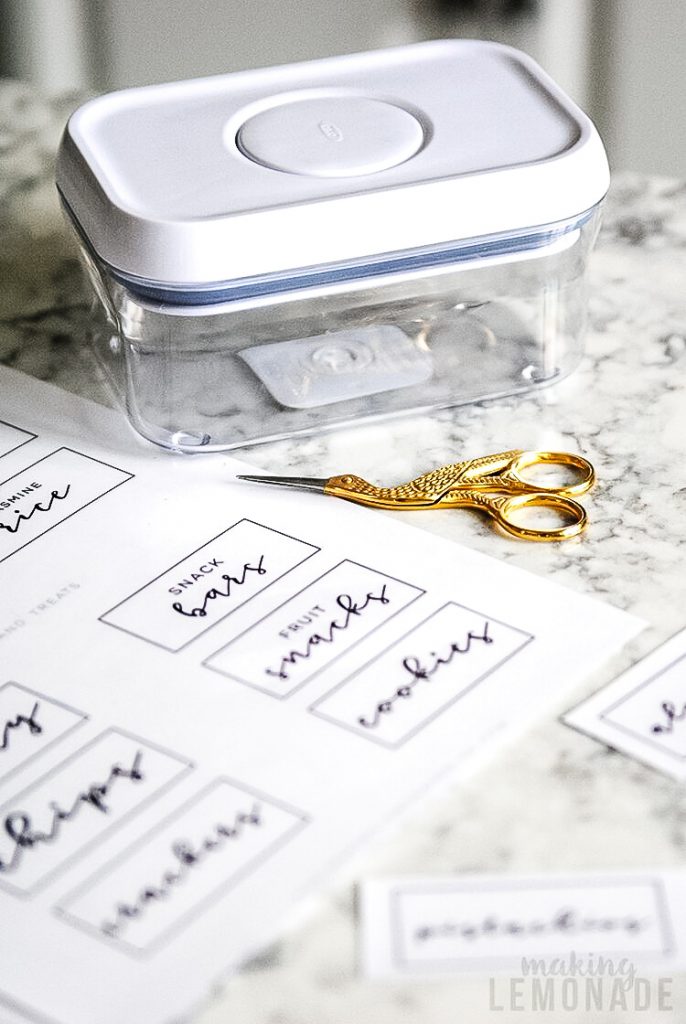 Insert Pull-Out Drawers
Don't leave the shelves below empty but rather insert pull-out drawers. Their height makes them convenient for kids, so you can store kids' toys snacks, or other supplies right here. When you pull out the drawer everything will be super visible. Make sure you use some drawers organization ideas in order to make the best use of them.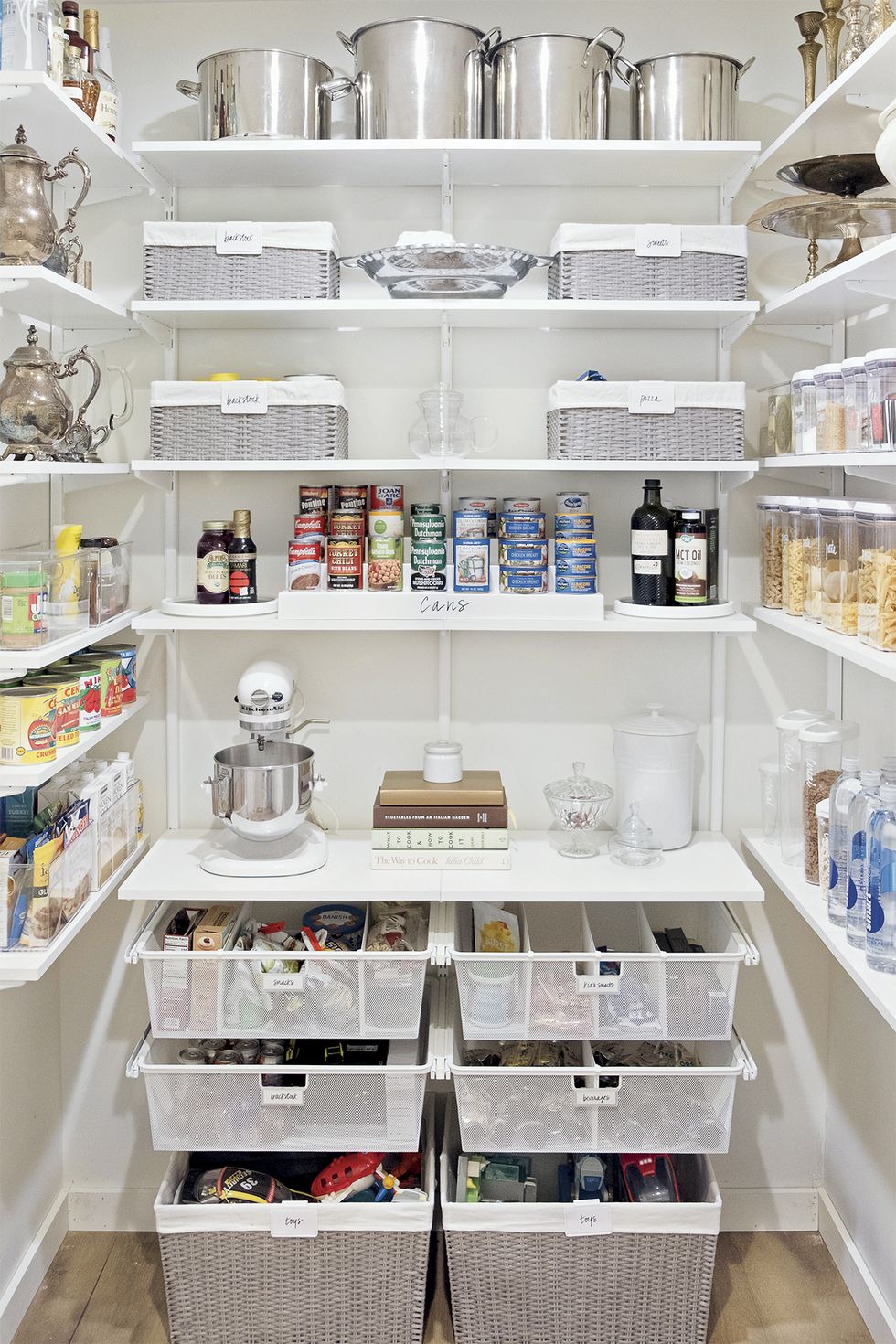 Aren't these pantry organization tips truly amazing? Which one would you love to incorporate first? I have several of them in my mind already and can't wait to get down to work to recreate them. I'd love to hear from you, so make sure you let me know in the comments below!