Sharing a kids' bedroom can occur for different reasons. Some homes don't have the opportunity to provide each kids with a separate room while other kids insist to be in the same room with their sibling. The reason why you are reading this is not important since sharing a space can have so many benefits for your kids' well-being. If you are about to decorate a shared kids' bedroom, the ideas below will definitely charm you. At the same time, you will be able to read all the pros of a shared bedroom. Stay tuned!
If you need more inspiration for decorating your kids' bedroom, don't miss these fun and creative kids' bedroom designs as well.
Shared Kids Bedroom Ideas With Bunk Beds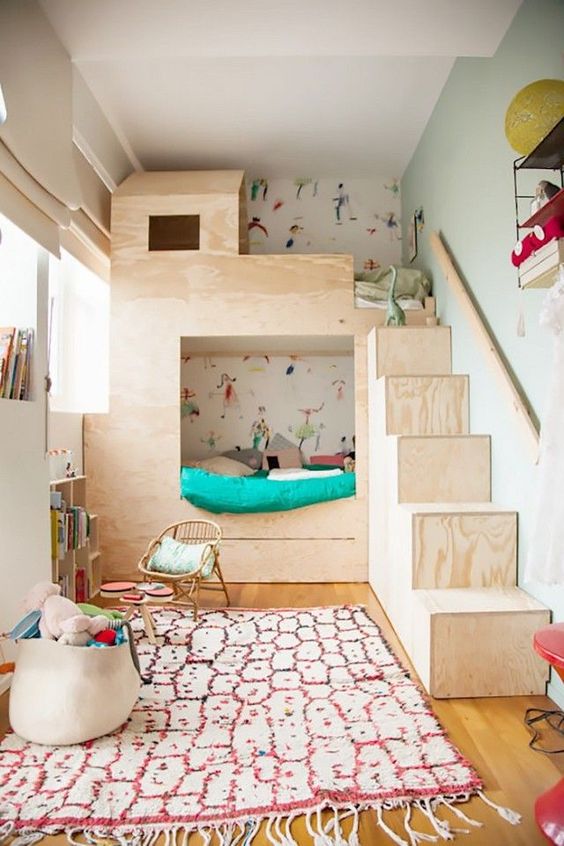 Bonding. – It's guaranteed that your kids will bond more once they share space and spend more time together. You are surely going to hear them chatter before bedtime and tell each other a story before they go to sleep. If you worry that they will talk too much before they go to sleep, you can always try to separate their space by inserting some curtains. They will also learn to communicate better and you will see them helping each other more often with their homework and tasks.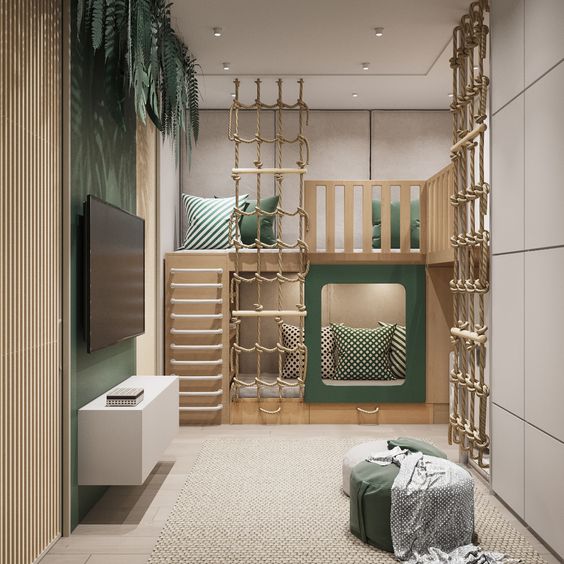 Sharing a room weakens anxiety. – You have probably heard that people sleep and relax better when there is another person in the room. Anxiety will weaken due to the sense of security they will feel when they are together in the room and they will feel more at peace.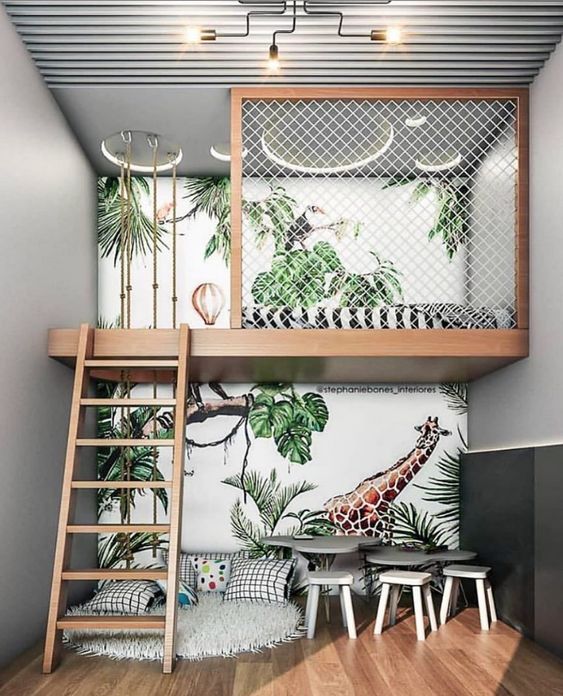 A shared bedroom will cost you less money. – Duh! Instead of having to spend a fortune on decorating two or more rooms, a shared bedroom is the best economical option that you could use. Plus, all the things inside the room can be shared, so this is a great way to teach your kids to share everything with their siblings. Instead of installing two air conditioners, two lights, humidifiers and so on, you will save both money and electricity. Plus, your kids will be able to clean the room together quickly by helping each other.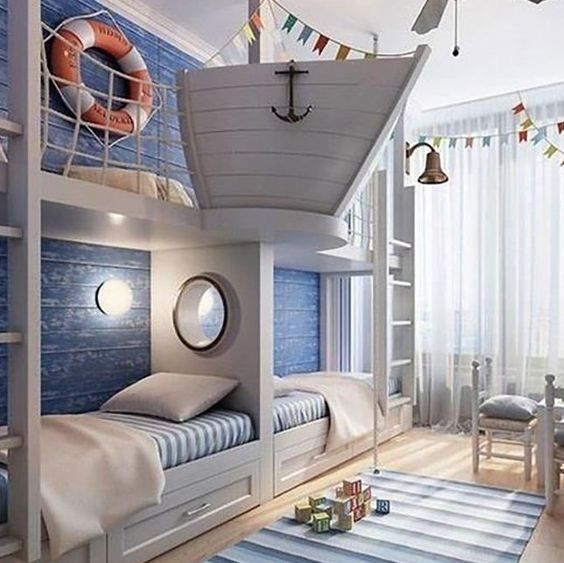 Kids will become more empathetic. – By sharing a room kids will not only learn to share space and things, but they will learn to respect each other. They will develop understanding and patience and will become more caring and empathetic for each other. There will surely be some quarrels, so make sure that each kids has its own decorated space in the room.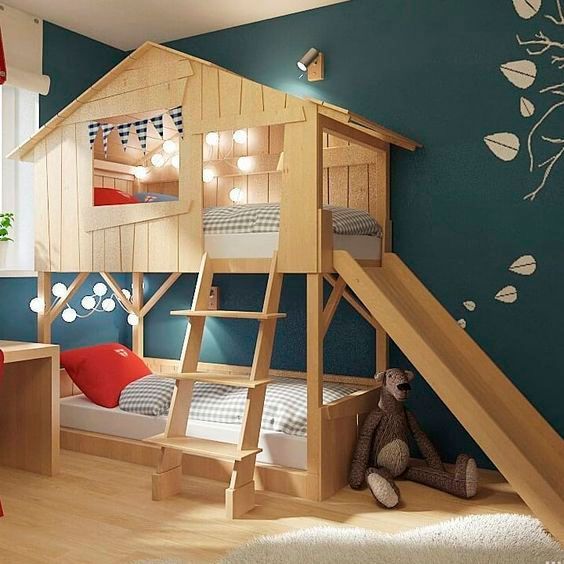 A shared bedroom will save you from headaches. – If kids are having separate bedrooms they may be mad when the other kid will enter and stay in the other kid's room. I bet that you will often hear them "Mom/Dad they are in my room again!", so by teaching them to live together and share a room, you will avoid many headaches. The ambiance in your home will surely be more peaceful and calm when they have finally learned to share a space.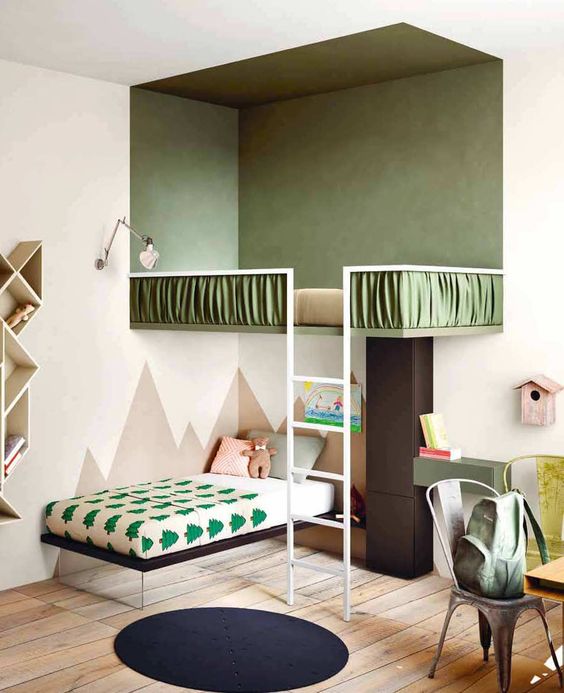 A shared bedroom will provide you with an extra room/rooms in the house. – Not all benefits of a shared kids' bedroom are child related. Here's something for you as well. By putting the kids in the same room, you will end up having an extra room in the house which can be turned into an office which is a wonderful idea during the pandemic when most of the people are working from home. An extra bedroom, a library, a cinema or a playroom are also options.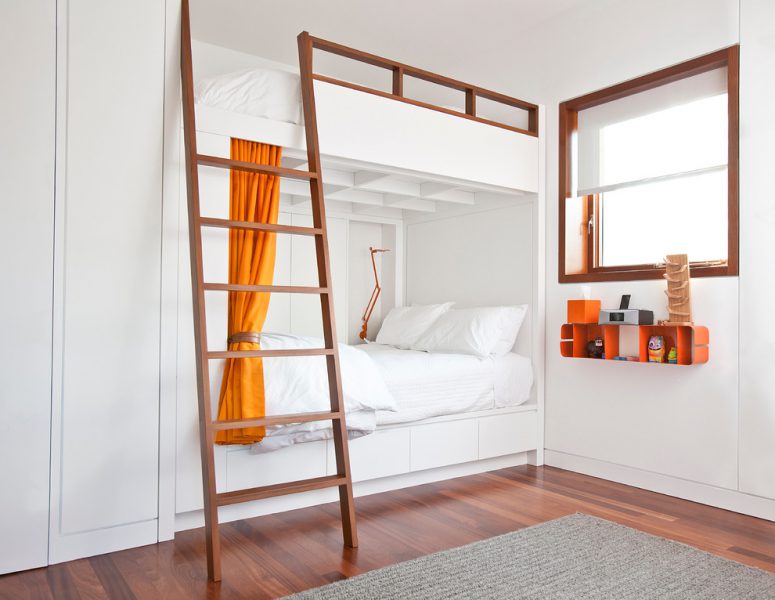 They can still get to personalize their own space in a shared bedroom – Who says that kids don't get a say in a shared bedroom? Let them choose the color of their wall, their bedding and pillows, and the rest of the decorative items. Just make sure everything is coordinated, so the whole room looks nice and polished.
Shared Bedroom Ideas With Single Beds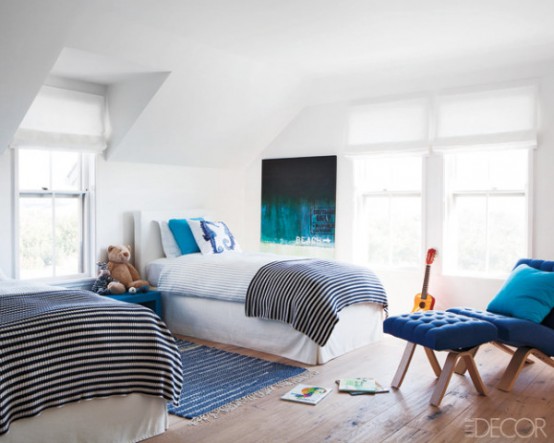 A shared room will help your kids establish consistent routines. – Is one of your kids an early riser, while the other goes to bed very late? When they get to share a single room, their routines will soon start to match and they will start to go to bed together which is a good thing for the whole family. If your kids have a big gap between their age, creating special areas will curtains will provide a nice sleeping ambiance for one child, while the other is still finishing reading a book or homework. You can adapt things according to your situation and needs!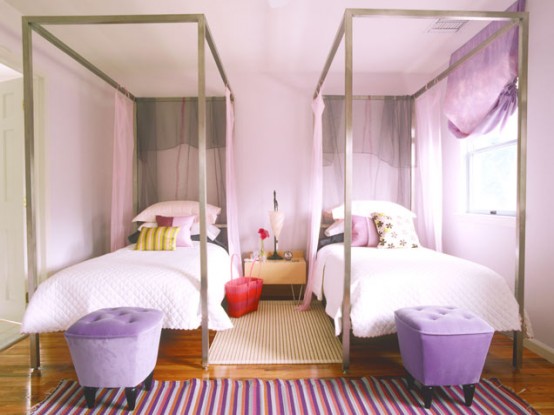 Aren't these shared kids' bedroom designs really stunning? I'm having a hard time picking the one I like the best. Which one got your attention the most? Please feel free to keem me posted in the comments below!