We discovered this property after seeing a promo video by real estate agent St Tropez House, featuring entrepreneur and lifestyle influencer Tom Claeren. Designed to cater to the most discerning clients, and featuring everything from an alfresco cinema to a private helipad, Villa Ama is available for rent now in the chic French town of St Tropez. Discover it below.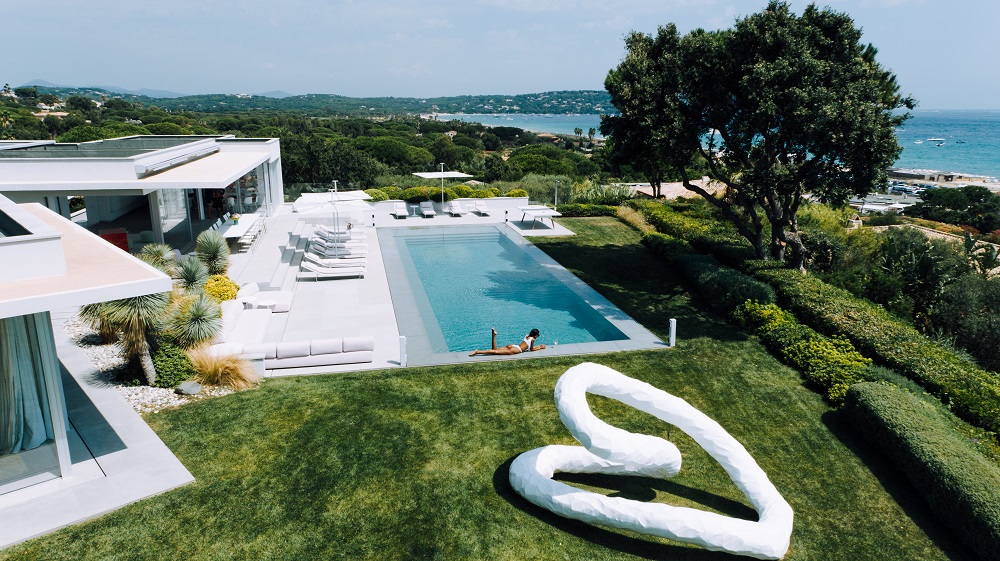 Villa Ama Pampelonne: Let's explore
Beach location
There's no better location in St Tropez than Pampelonne Beach, the town's most sophisticated stretch of sand, lined with refined establishments at which to eat, drink and enjoy the atmosphere. We find Villa Ama privately nestled just behind the beach.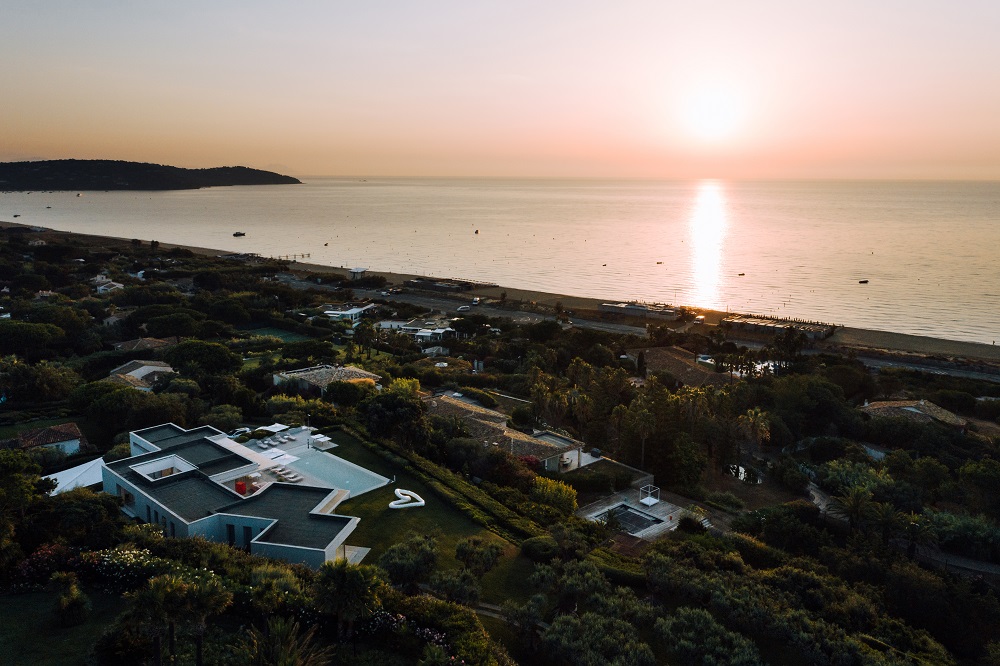 The property is ideally located between Club 55 (a five minute walk) and Nikki Beach, two of the finest St Tropez beach clubs. Its position also lends itself to panoramic sea views over Pampelonne Bay.
Art & cinema
Art connoisseurs will appreciate the thought that the designer has put into this property, with distinguished contemporary pieces highlighted throughout the space. The furnishings have been given the same level of care and complement the art perfectly.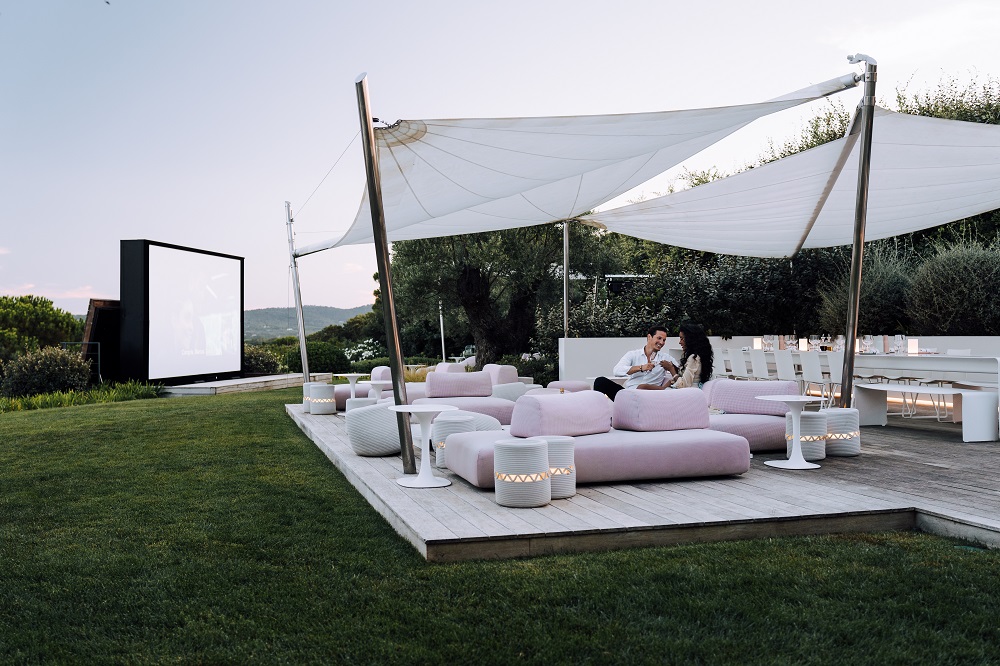 There is also an alfresco cinema with comfortable pink and white seating, allowing guests to enjoy films under the stars.
Every convenience
Our property of the month offers four staff, including a house manager, a butler, a chef, and a maid, meaning everything on the estate will be seamlessly taken care of.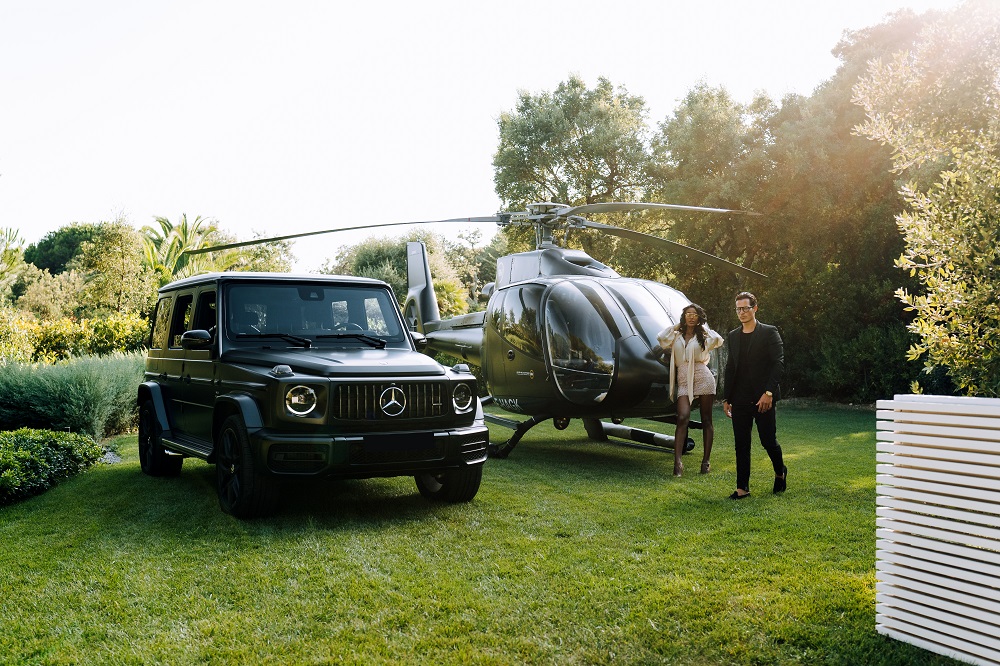 There is also a helipad, allowing guests to fly directly from Nice and enjoy a private, stress-free journey to and from the villa. A large garage and parking area provides plenty of space for vehicles.
There is a state-of-the-art gym onsite, while the main lounge leads out to a heated swimming pool and lounge area offering breathtaking beach views.
There is a full security system in place throughout Villa Ama.
Space
Boasting a large indoor surface (500m2) and private gardens (10,000 m2), Villa Ama offers seven guest bedrooms sleeping 14, including one kids bedroom with three beds and two bedrooms in the guest house. There are also three service bedrooms for staff.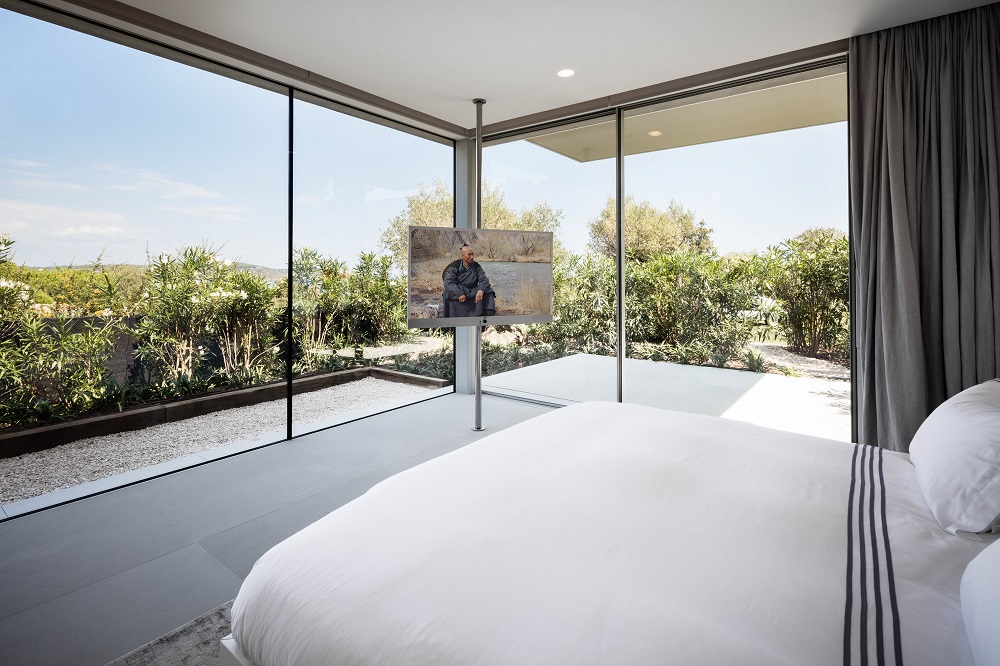 Our property of the month has an ultra-modern kitchen and several areas for relaxing and entertaining.
Intrigued? Enquire about renting this villa on Pampelonne Beach today.