Did you know that in Switzerland around 56% of the population are renters? And a lot of them are long-term renters, occupying the same home for multiple years at a time? Imagine the clean-up that's required at the end of a Swiss lease! A lot of you long-time renters may know all too well that when it comes to moving out, packing up is the least of your concerns. Here's a small list of to-dos if your lease end date is looming.
Floors and surfaces
You'll need a broom, vacuum, steam mop, and a carpet washer to ensure that your floors and surfaces are totally ready for fresh occupants. It's quite easy to miss small details when it comes to your final clean-up, and nasty stains accrued over months or years can often fall through the gaps and linger for generations of tenants to come. And whilst small stains can most likely be mitigated through utilising vinegar or other natural cleaning agents and some quick decision-making, larger stains like red wine, coffee, candle wax, and pasta stains will most definitely require heavy-duty attention if you're hoping to reclaim your full bond.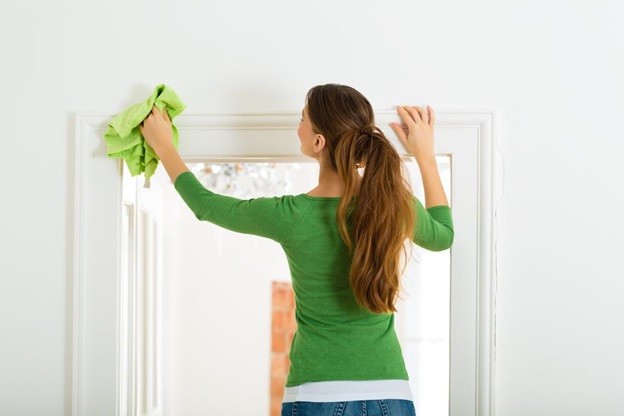 Cleaning your carpet with a carpet washer as well as carpet shampoo will ensure that your carpets are returned to their former glory whilst also simultaneously improving your interior air quality by removing next to all dust particles and nasty bacteria build-ups, naturally making your rental property seem fresher by extension.
Oven and other kitchen facilities
Your stovetop is an easy enough clean, but what's underneath it will usually always be forgotten and left in a horrid state. But cleaning ovens is never a walk in the park, and so we put off this chore until the grease build-up gets increasingly thick. Thankfully though, there are a few super simple home remedies for cleaning ovens out there, one in particular which uses baking powder, water, and vinegar and has proven to be highly effective. Nevertheless, it's inevitably going to be a sticky, greasy mess, and I'd recommend keeping a sponge aside specifically for this chore.
Alongside this, it's good to give your kitchen cupboards and surfaces a good clean too, preferably with some water and a sponge, some all-surface cleaner, and maybe some antibacterial wipes to ensure that all food and oil residue is removed for your new tenants.
Toilets and showers
Cleaning out your toilet is most likely second on the list of most trying household chores, with oven-cleaning naturally taking the cake. But with the amount of quality toilet cleaning supplies out there, this chore is growing easier by the day! The same cannot be said for cleaning out your shower. Wherever there's constant moisture, there's mildew and grime, and these nasty little friends can be quite difficult to remove. More often than not, you'll find yourself having to resort to harsh chemicals like bleach and chlorine-based cleaners, which can damage your own skin if handled without care. It's always recommended that you use gloves and potentially even a mask when attempting to clean out your shower screens and tiling with harsh chemical cleaners.
Yardwork
Finally, if you're moving out of a stand-alone home or a townhouse, chances are high you'll have some yard work to do before you leave too. Whether it's just basic weeding and mowing your nature strip, or you have a full lawn that needs dire attention, it's recommended that you do the best you can to ensure that your property's exterior looks good from all angles. Taking your time here won't just reward you with peace of mind, but it'll also be sure to leave your relationship with your property manager and landlord on quite a good note.
So long as you've covered these four main bases, chances are high that you've been able to leave your old rental property feeling fresh and new for its next little family.