For all Diy lovers we have an incredibly inspiration now. Actually it comes about that- you can make lamp from paper plates and all that for low cost. This is amazing for home decoration and everyone who will see this will love it. Do you have a basic cylindrical lamp shade that seems quite boring? If yes then turn it to a modern lampshade with paper plates.
You will need :
Glue Gun
Colorless glue sticks for hot glue gun (diameter 7 mm)
Lamp base made of chrome with cream-colored screen (height 13 cm, diameter 15 cm)
50 paper plates (diameter 18 cm)
Ruler (length 30 cm), pencil, scissors
Check below in the photos the steps to create this cool and modern decoration. Enjoy!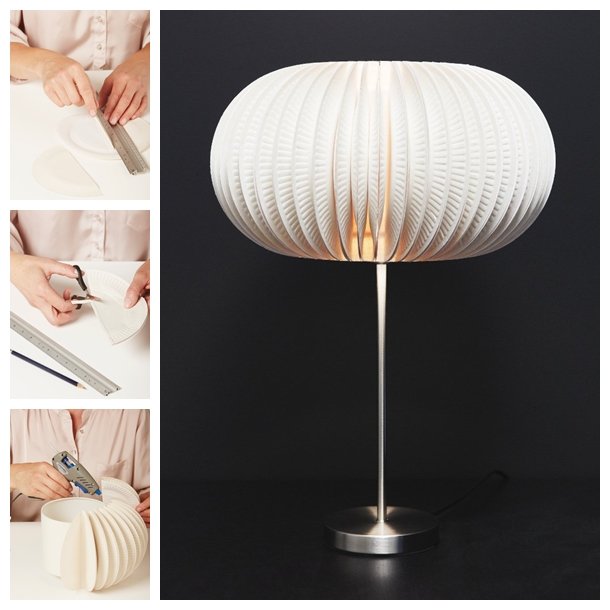 source
First you have to mark 2 lines in the middle of a paper plate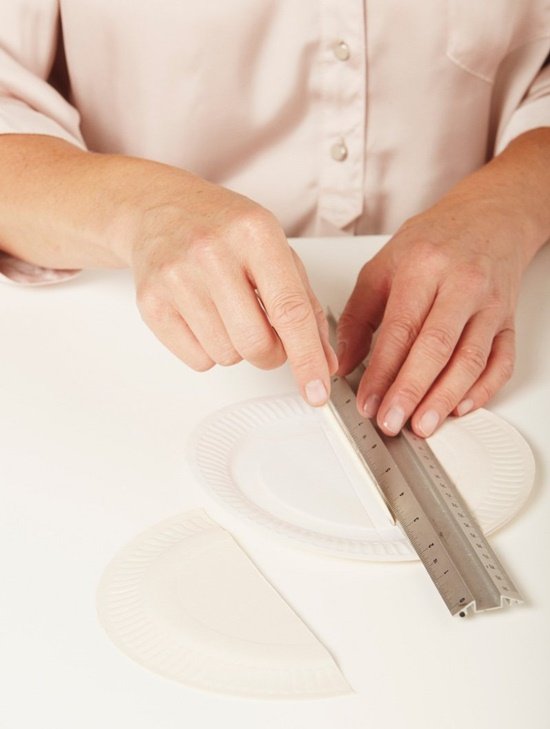 source
Crease this plate along the lines. Then mark lines on yet another paper plate in the identical way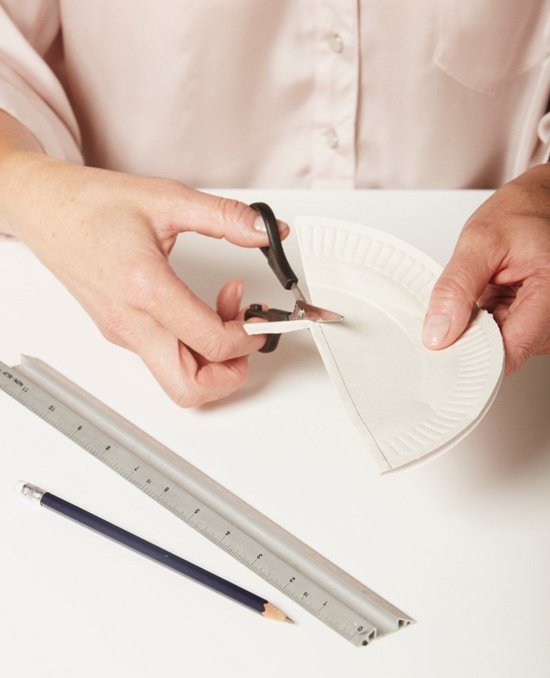 source
Glue this semi circle plate to the half of the first creased plate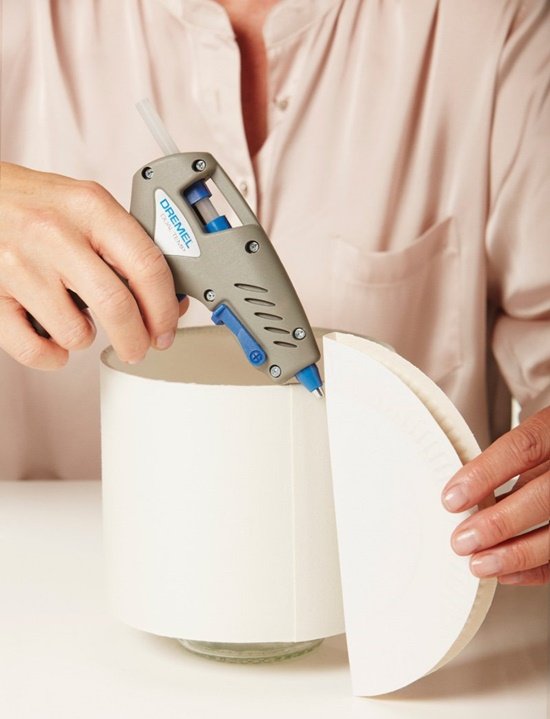 source
Repeat these measures with yet another creased plate and semi circle plate and put together far more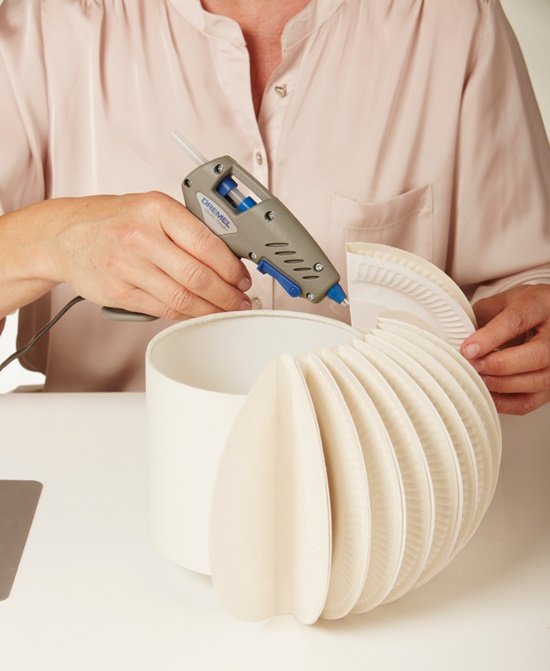 source
And Here is the final result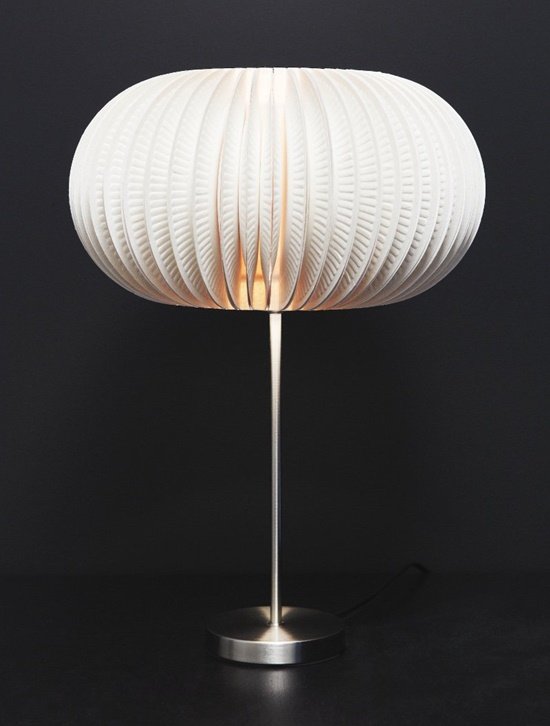 source