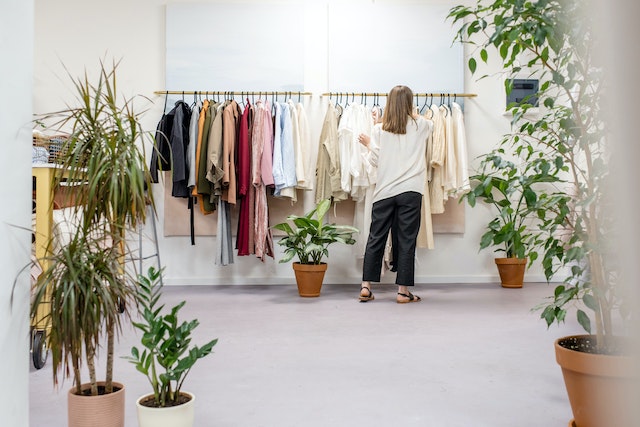 What's your vacation vibe? Lounge on the sun-drenched beaches of Fiji? Or explore the ancient sites of Greece? Maybe you're a city slicker and want to hit the best shopping spots in New York or Paris. Regardless of where your vacation takes you, one thing is for sure: you will be shopping!
Whether you are a budget shopper or willing to go all-out on the trip, none of us wish to return home to a dead-and-dry bank account, now do we? Yes, of course, you'll have bags and bags of your "best finds," but what's it all if it costs you an arm and a leg?
So here are some tips to help you shop while on vacation without breaking the bank:
Do your research
What's your upcoming vacation spot? Is it the bustling streets of Bangkok or the sandy shores of Bali? Or are you planning to head to see The Smokys in Tennessee? No matter where you're going, make sure to do your research on the area.
Find out what the best methods of payment are. For example, are credit cards widely accepted, or do you need to bring cash? Preparing yourself ahead of time is pragmatic to avoid getting caught off guard when you're shopping somewhere. Finally, and most importantly, make a list of local markets to find the best souvenirs, gifts, and other items unique to your destination.
Another good tip is to check if you want to shop online or in-store. For instance, when visiting a mountain town like Pigeon Forge in Tennessee, you might want to spend more time sightseeing than shopping. The solution? Make shopping in Pigeon Forge easy for yourself by shopping for stuff online. Simple, no?
Pack light
How many days do you plan to scrape the bottom of your suitcase for clothes? A week? Two weeks? You'll be walking (A LOT) on your vacation, so you might as well leave the stilettos and three-piece suit home. Instead, opt for comfortable shoes and casual clothing that can easily be mixed and matched.
This way, you'll have more room in your suitcase to pack souvenirs on the way back home. No need to purchase another bag (and then pay the overweight fee) when you can easily bring an extra empty one. And the best part? You won't have to stress about toting around a heavy bag while exploring your vacation destination.
Shop Local
When you're on vacation, it's tempting to want to buy everything in sight. But sometimes, the best souvenirs are those that can't be bought with money. Instead of purchasing a trinket at a gift shop that says "I love New York," why not take a walk around Central Park or visit the Empire State Building?
In other words, take in the local sights and sounds and create memories that will last a lifetime. These are the experiences that money can't buy.
Of course, if you want to bring home a physical souvenir, search the local stores. In addition to supporting the businesses in the area, you're more likely to find unique items unavailable everywhere else. Plus, there's a high chance the affordability of the things will give you a pleasant surprise.
Bargain for the best deal
Aha! The age-old secret to getting the best deal. Of course, it might not be common practice in your home country. Still, it's perfectly acceptable (and expected) in many parts of the world.
Start by offering a lower price than you're willing to pay, and then work your way up. Naturally, the vendor will counter with a higher price, and you'll eventually meet in the middle.
Don't low-ball them too much, though. Remember, these people are trying to make a living and deserve to be fairly compensated for their goods and services. So if you want something, be willing to pay the asking price; it's okay to shell out a little extra cash for something you like.
Set a budget
Although way below what you might be used to, $50 can go a long way in some parts of the world. That being said, it's always a good idea to set a budget before you start shopping. It will help you avoid overspending and prevent buyer's remorse later on.
To set a budget, figure out how much money you want to spend shopping during the trip. Then, break it down into a daily or weekly allowance. Once you've done that, stick to it as best as possible. It'll also help if you know the exchange rate, the credit card conversion fees, and how much cash you should bring.
Of course, you will go over budget at a point. But as long as it's not happening all the time, you should be fine. Also, please don't upset that heart of a shopaholic beating inside you. It's okay to indulge in a little retail therapy sometimes.
Take your time
Some rushed and impulsive decisions often lead to a cart full of regrets. So take your time when shopping on vacation. If you see something you like, ask the vendor if you can come back later. This way, you won't have to decide on the spot, and you'll have time to think about it.
Another thing you can do is sleep on it. If you're still thinking about an item the next day, then it's probably worth purchasing. But it's probably not worth your money if you can't remember what you wanted in the first place.
Plus, there are a lot of options out there! Keep exploring. Don't give your all to the first store you walk into. If you do that, chances are you'll end up overspending or making a purchase you're not entirely happy with.
Conclusion:
With these tips in mind, go forth and shop 'til you drop (within reason, of course). Vacation is all about creating new experiences and memories, but who said shopping your heart out is any less fun?
What's not fun is to return to a sucked-dry bank account and a maxed-out credit card. So, before starting your shopping spree, set a budget and stick to it! Trust us; you don't want everything on the kitchen island to be a "bargain" you regret.
Happy shopping!