The funniest holiday – halloween is approaching and we want to share with you one more genius DIY project that you could make it for this upcoming holiday. You can also buy Halloween costumes and other party accessories from a party website.
More fun for you ad your kids we suggest you to make to carve some jack-o-lanterns. If you want to be unique and to make your kids happier for Halloween watches the tutorial below.
'Sunset' website came up with a brilliant idea of creating a big, black cat out of two pumpkins. It's really easy to make, and the final result will surprise your neighbors. This cat-o-lantern is a great idea for a little twist on the traditional jack-o-lantern, It takes a lot less gutting and carving, meaning it is safer and cleaner to make.
You will need:  Knife, Pen, Pumpkins, Stiff felt, Newspaper , Cucumber, Clay polymer
Step 1: Cut out top of small pumpkin and scoop the inside clean.
Step 2: Set head on the base to decide placement of eyes, then carve them out.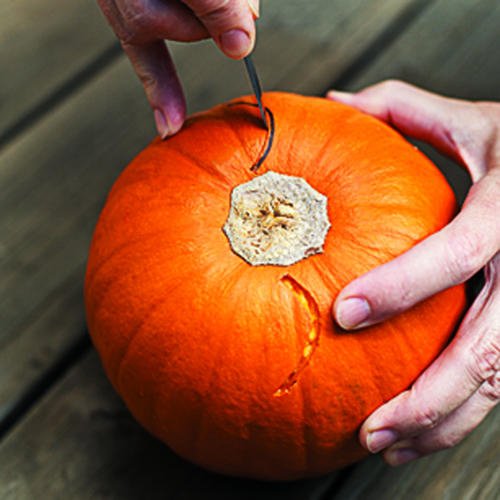 source
Step 3: Cut pointy ears out of felt or card stock and mark their positions on the head with a pen.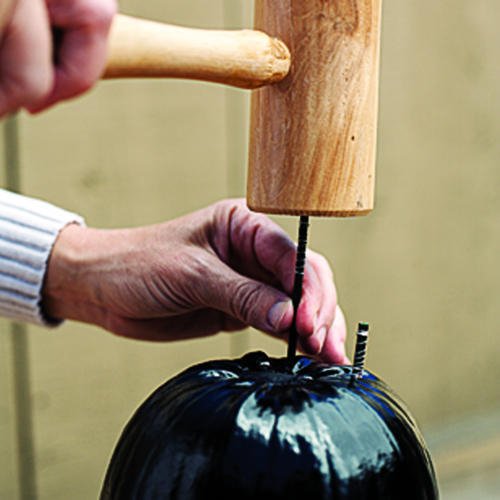 source
Step 4: Prep an outside work area for spray painting.
Step 5: pound a few floral picks into the body with the mallet or hammer.
Step 6: Put a short tea light on a lid or dish to catch any drips. Stick to the top of the big pumpkin with a small ball of clay polymer or poster putty. Attach the head.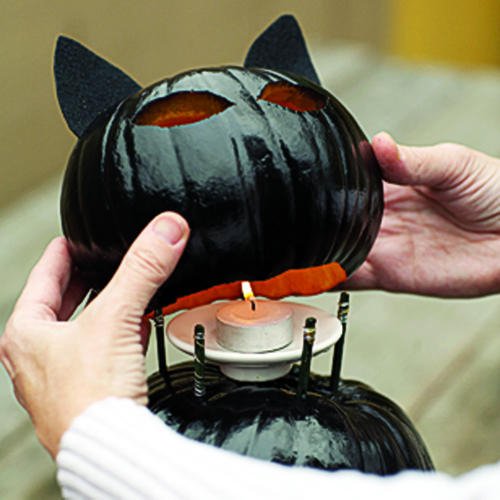 source
Check out the tutorial on the Sunset.