Have you just bought a studio apartment and you are over the moon because you finally got your own place? I bet that the excitement is going to splash down as soon as you realize that there are plenty of burdens to be overcome when decorating a super tiny home.
The challenges for decorating a studio apartment are pretty tricky, but they are not impossible to master. The tips that I'm sharing with you today are going to make the process go much smoother. Scroll down to discover these smart tips and to get some inspiring decoration ideas.
If privacy isn't an issue for you, go ahead and add some glass partitions that will help you separate the different areas in your studio while letting in some natural sunlight. The flow-through of light is of high importance in this type of apartment. This is what makes the glass partition the ideal solution for creating visual separation.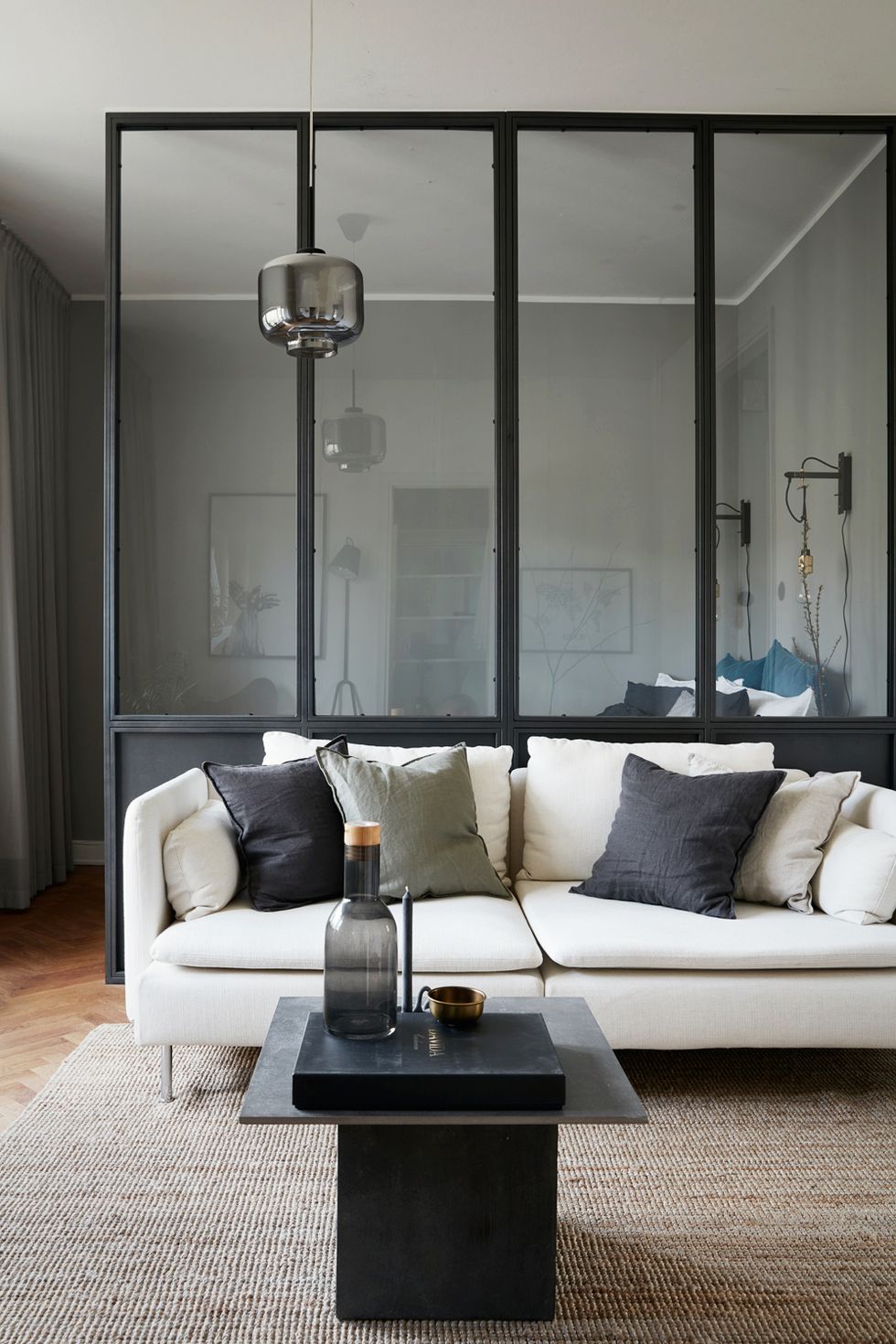 Use All The Space Available
You will be super short on space, so make the best use of it.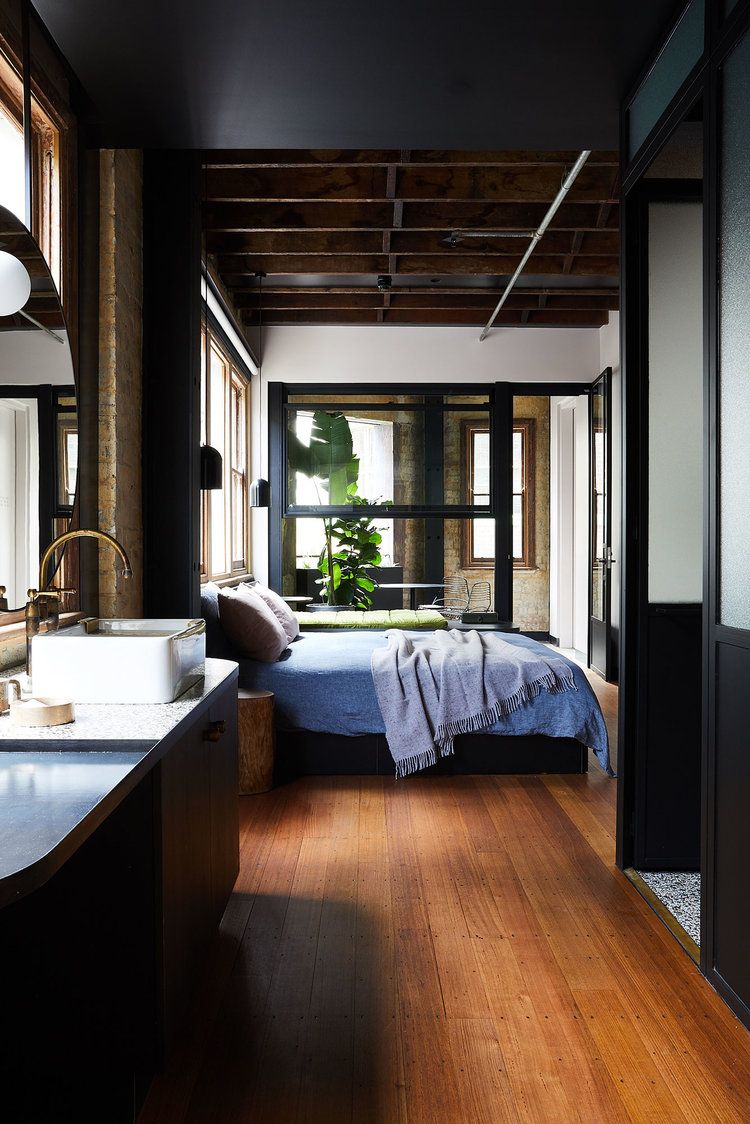 Choose Multifunctional Furniture
It's pretty obvious that the studio will serve tons of purposes at the same time, but not all of them should be constantly visible. Try to find furniture that will serve you multiple purposes. Murphy beds, drop-leaf tables, or any furniture that it folds is the perfect choice for you. The table in the studio below can serve as an additional seating option when needed. Think creatively and out of the box when buying furniture. Sometimes paying more means getting more, so don't constrain on a tight budget this time.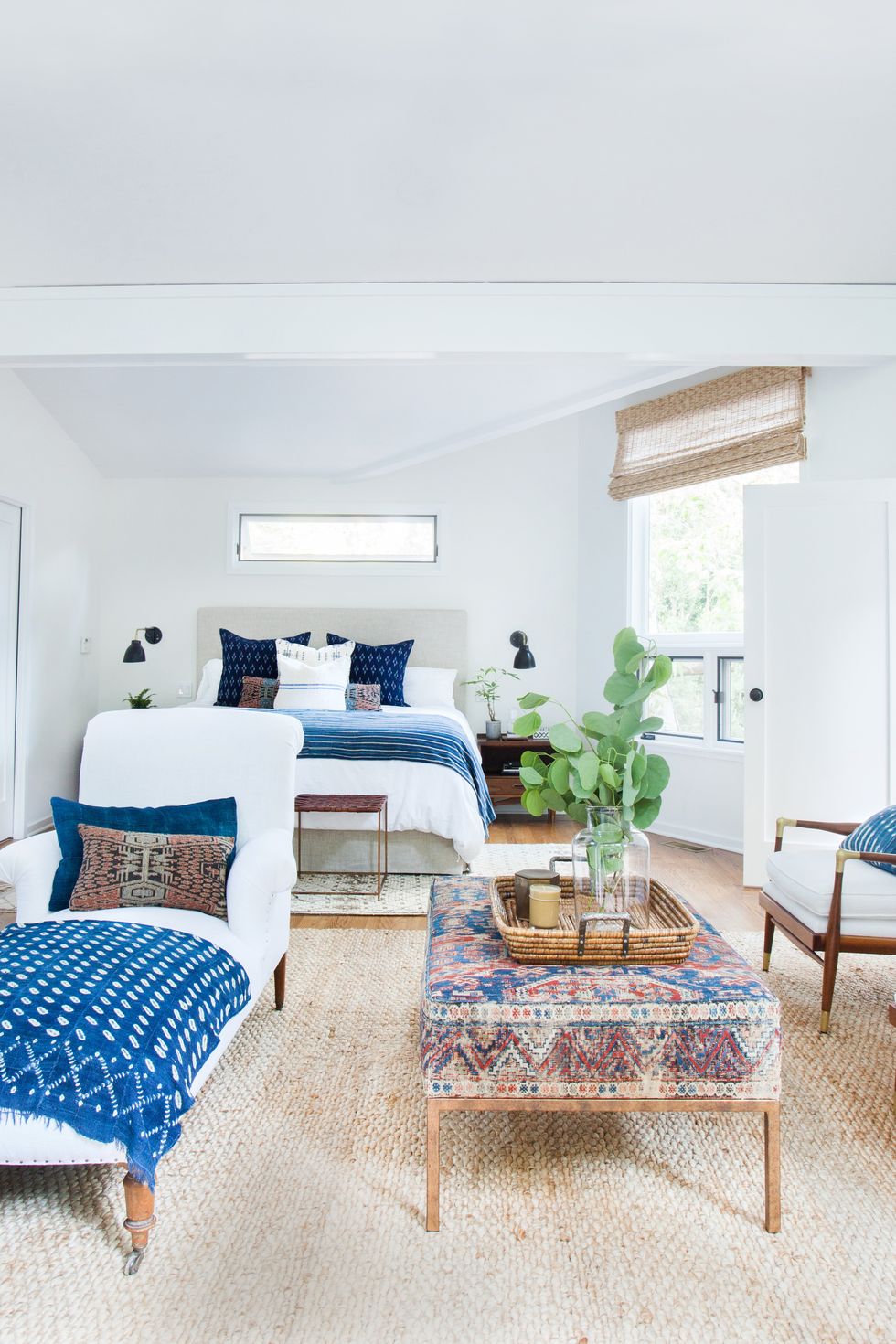 Since you are limited in space, you have to make sure that you choose to incorporate only the furniture pieces that are crucial for a comfortable life. Avoid overcrowding your area in order to feel more comfortable and cozy.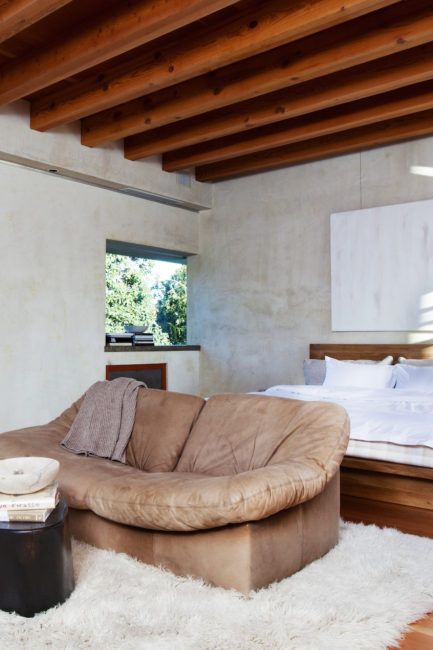 Except for partitions and curtains, rugs are the next ones in the row that will help you define the "rooms" in your studio apartment. Make sure they are natural in order not to downsize your space.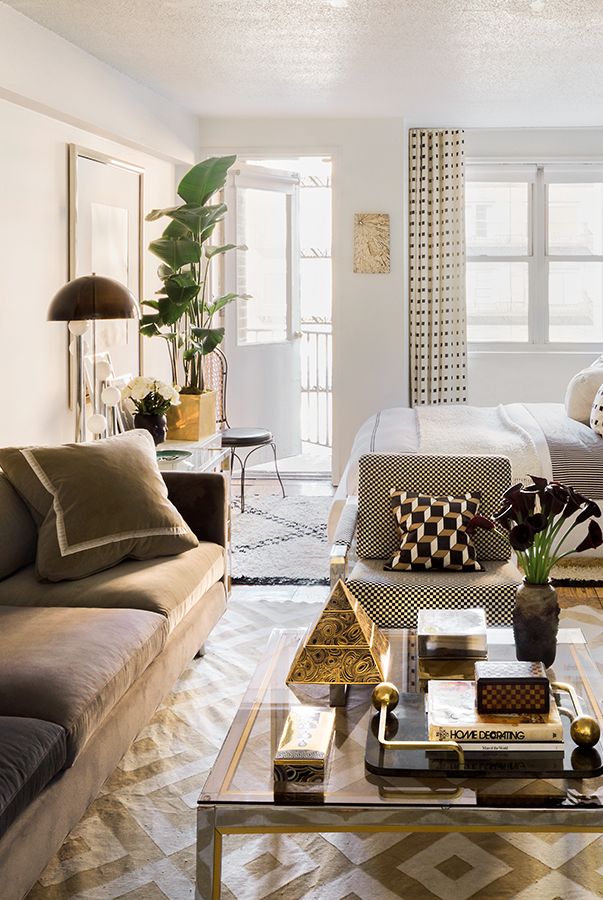 Did I already mention room dividers? I think that we haven't talked about their benefits. A room divider in the form of a shelf will not only divide your space but will serve you as extra storage for your belongings. It's pretty amazing because it lets in some light as well.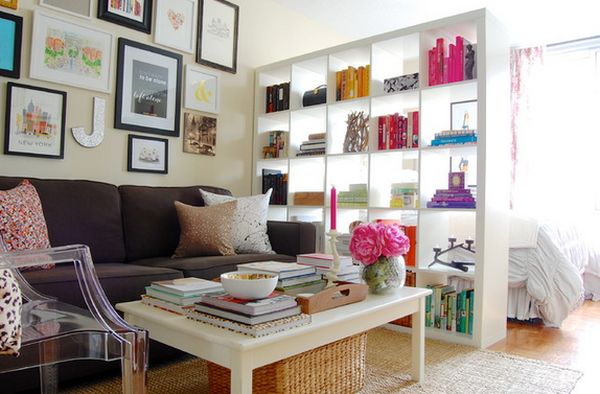 There won't be much room for storage, so think smart when it comes to this. Storage under the bed is a must. Adding some baskets under your glass table will provide you with extra space too. Wall-mounted cabinets are an option too.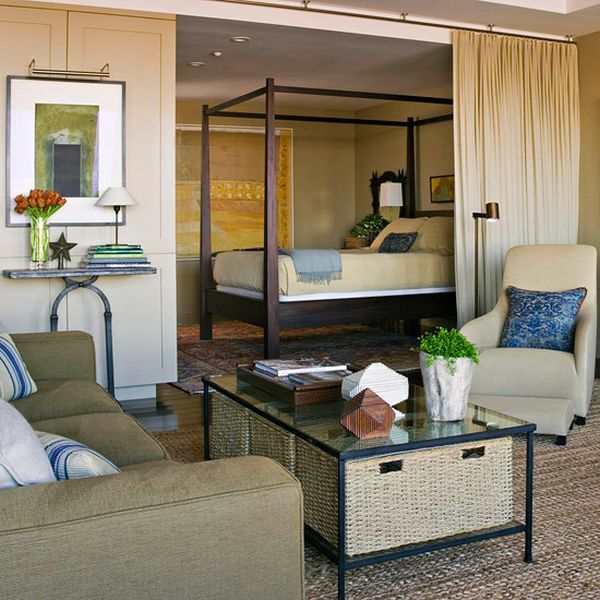 By choosing some neutral colors, white curtains, and minimal furniture you will let space breathe. And this is what everyone's looking for when it comes to super tiny homes. I bet that you wouldn't like to feel like things are going to crush over your head any time, right?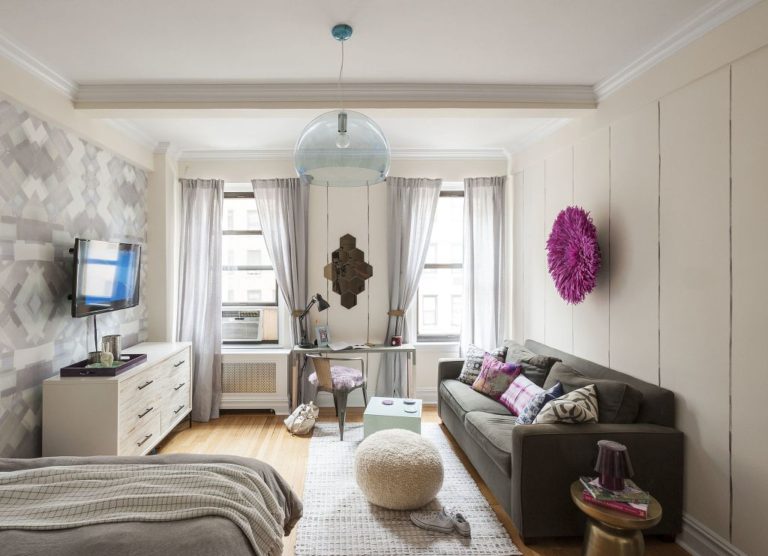 Yeah, you are going to be in desperate need of tricks that will make your space look bigger. Consider adding floor-to-ceiling curtains and lots of mirrors. The glass partition is the key thing to consider as I already said that it will separate your different areas while not downsizing the area at the same time.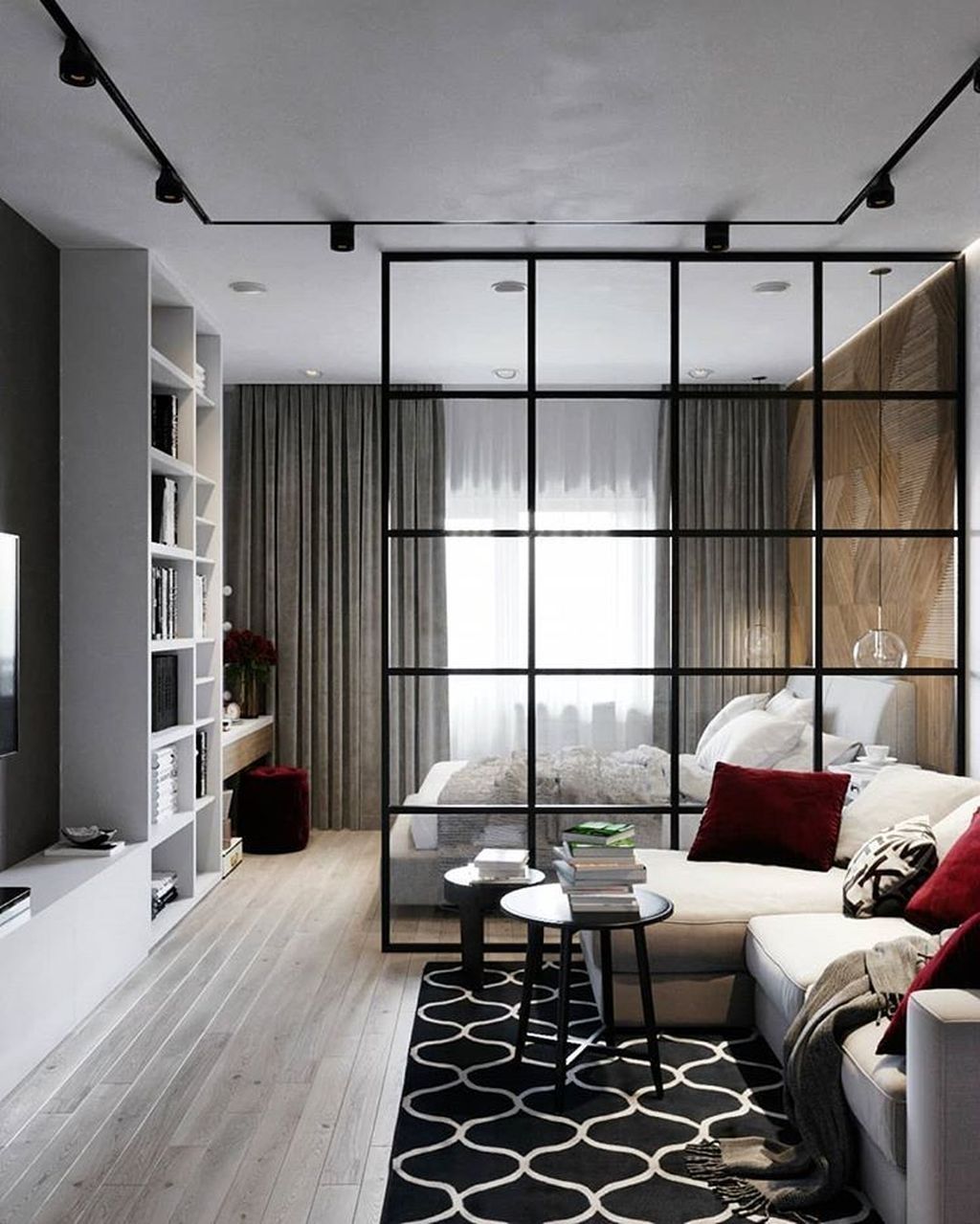 The first thing that you should do when you start to decorate your studio apartment is to pick a style and stick to it. The minimalist style is ideal for small areas, so you definitely won't go wrong with it.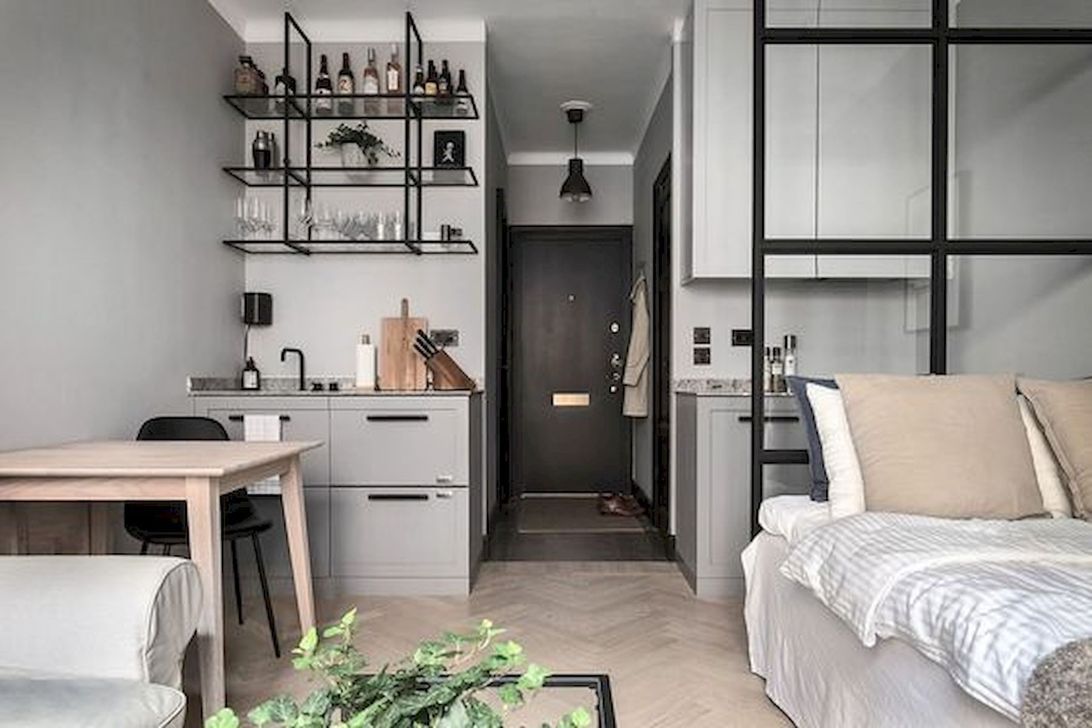 The minimal style goes hand in hand with the minimal color palette. Skip the bold colors this time and save them for a bigger apartment or house. Your studio apartment needs some subtle and calming hues. I'm just in love with the studio apartment below. Don't you love it too?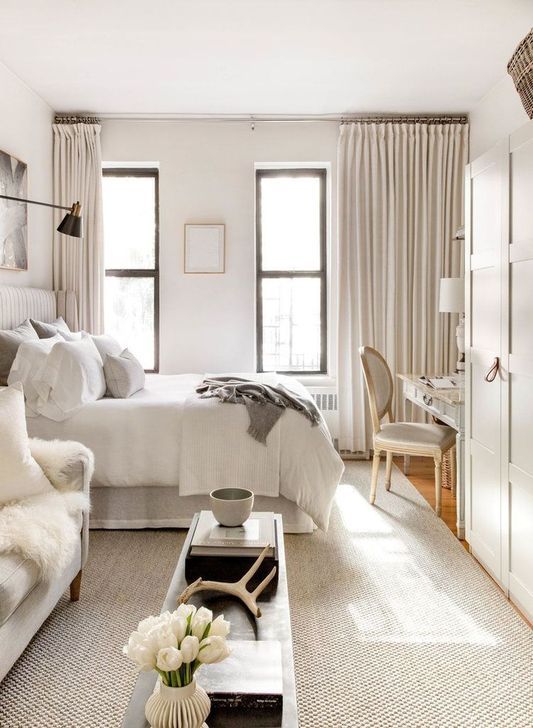 Choose Curtains Over Doors
Did you see that there aren't any doors in the studio apartments that we shared in this article. Stay away from them and embrace the curtains. They are going to do some wonders in this tiny living space.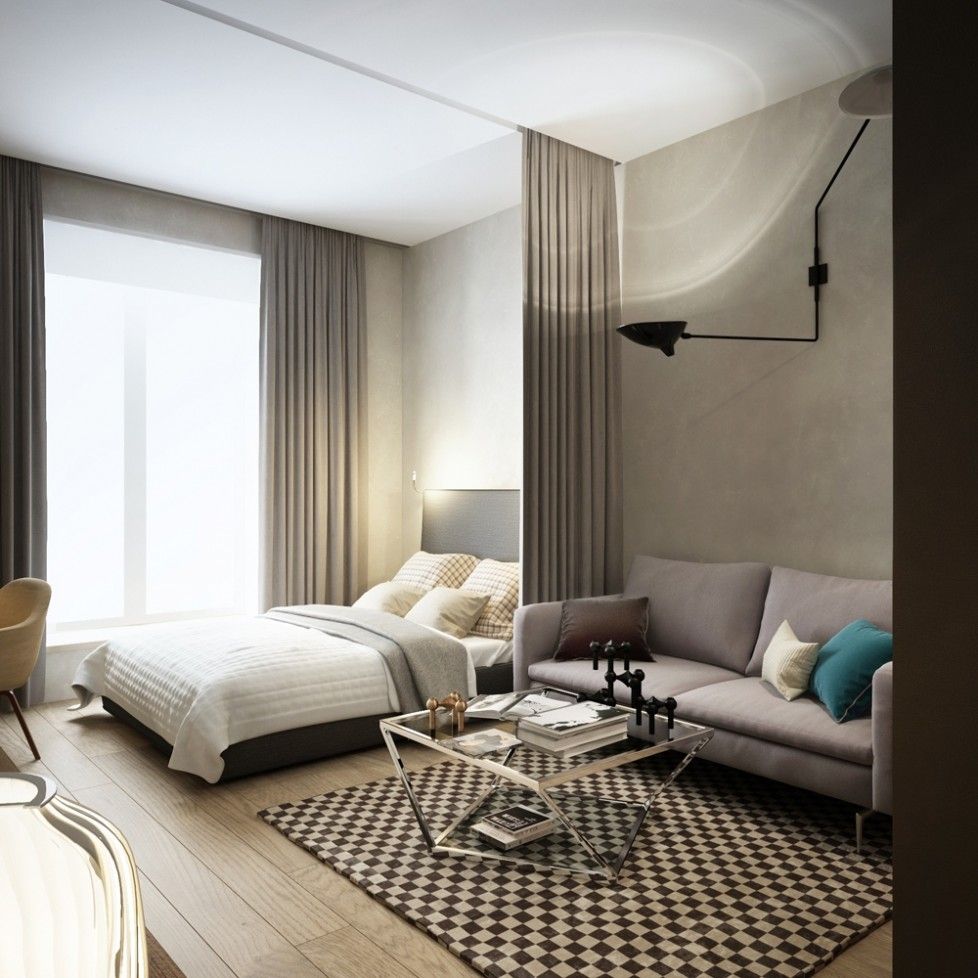 remember to you save this article in your bookmarks and read the tips when you are about to do something in your studio apartment. I'm sure that they will help you make the best use of space in your tiny home. If you have other useful ideas feel free to share them with us.