Small studio apartment has its advantages too. Significantly lower equipment costs, lower utility prices, less time needed for cleaning, etc…. They can also have an irreplaceable charm of comfort, exude hospitality and coziness. But thay will happen only if you know how to decorate your small space with style.
People usually decide to equip small apartments, so that the space is used as rationally as possible. However, there are few who pay attention to the design and style, which can completely change the impression. When the apartment is small does not mean that you do not have to play with furniture and colors, and to ensure the practical use of space. Even when you have little space in your apartment, that doesn't mean that your decoration options are limited only by functionality. You think that designing a small apartment is difficult, but these ideas can help you. You will at least get an idea of ​​what you want and how to fit your aesthetics into all these functional elements. This m,ight help you to make your apartment a real, comfortable home.
Tips For Functional Small Studio Apartment
A small studio apartment will look bigger if you do not overload it with furniture, numerous details and various small things. Avoid floor mats, decorative figures, lots of pots… The central part of the room should be free, because it will create the illusion of wide space. Tip that you can't miss – Paint the walls of the apartment in one color or use one-color wallpaper of lighter mild colors. White is the most recommended color, although the pastel colors are always welcomed too. The space between the kitchen and the dining room is ideal for the bar. It perfectly separates these rooms, and can also serve as a place for additional storage. You can install shelves, drawers and you will get extra storage in the lower part of the bar.
Choose a Neutral Style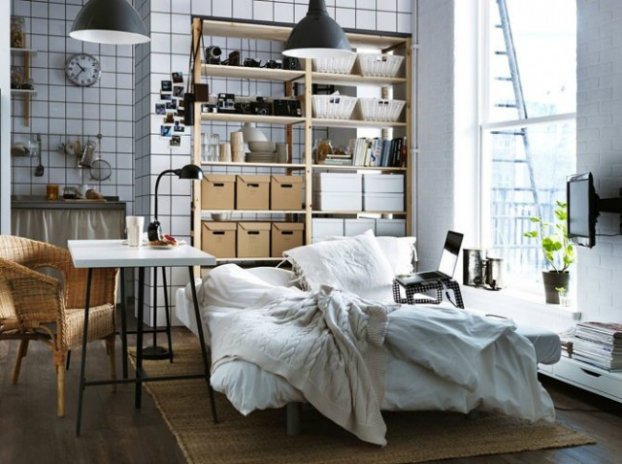 Maximize Storage Space
Go with Multi-Functional Furniture Designs
Surprisingly Small Apartment in Paris with a Charming Red&White Interior
Tiny Apartment in Sofia With Wall Graphic Details
Small Apartment in Gothenburg Showcasing an Ingenious Layout
Strikingly Clever Layout Making the Most of a 21sqm Swedish Crib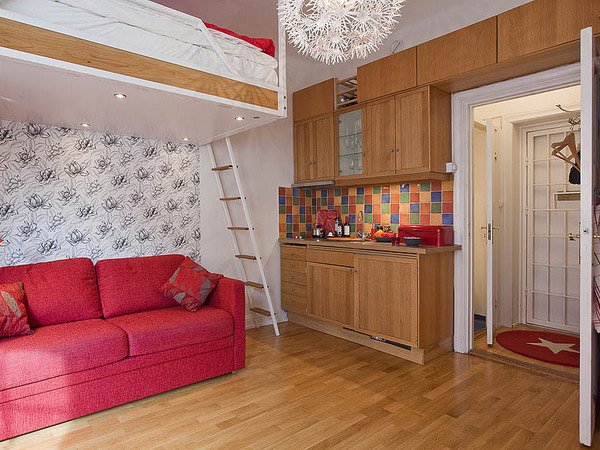 Intelligent and Hi-Tech Small Apartment With Mind-blowing Features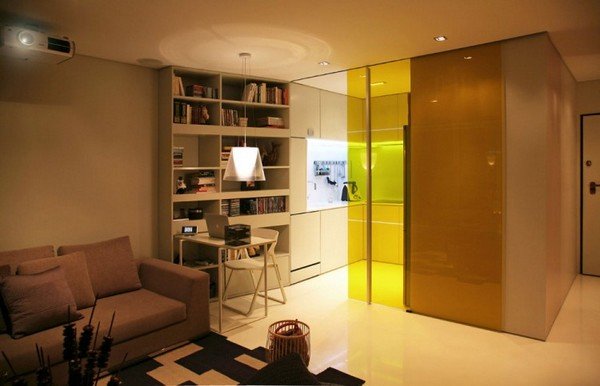 Small Loft Featuring Bright, Vividly Colored Spaces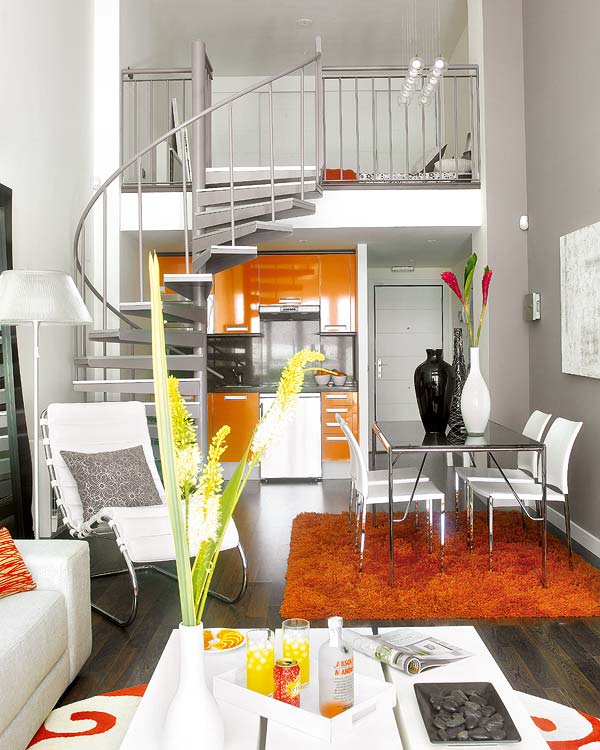 Cosy Apartment With just Enough Space for Everything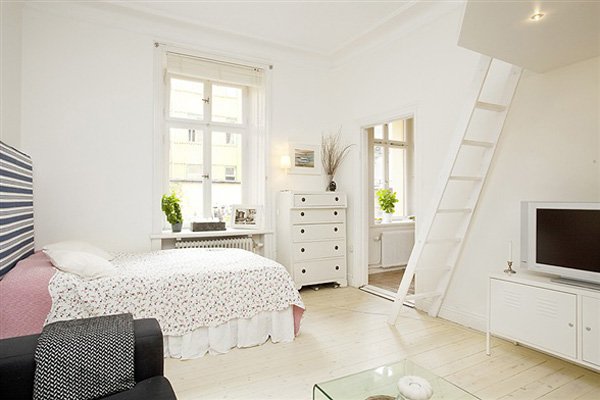 40 Square Meter Apartment in Tel-Aviv Displaying an Original Layout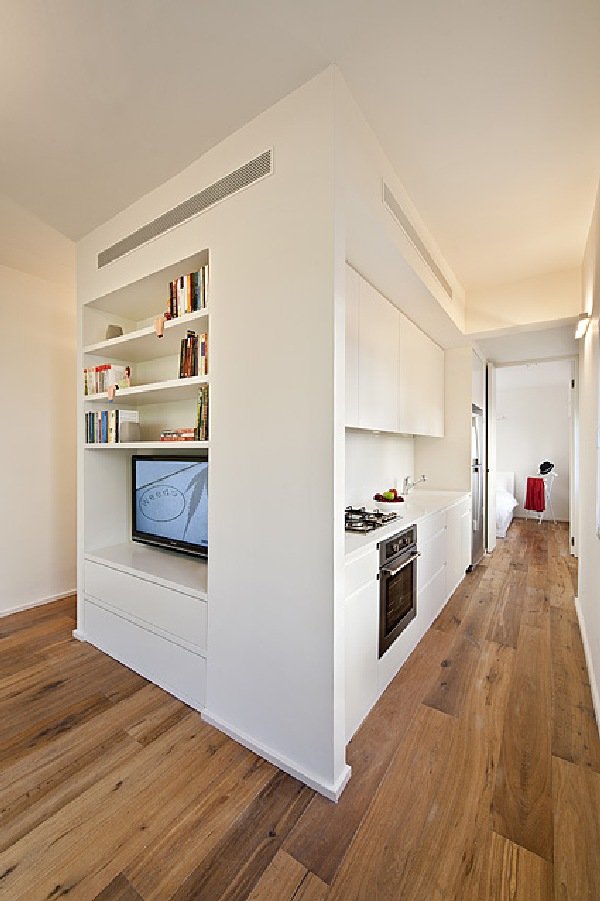 Cozy One Room Apartment With Paned Windows and Parquet Floors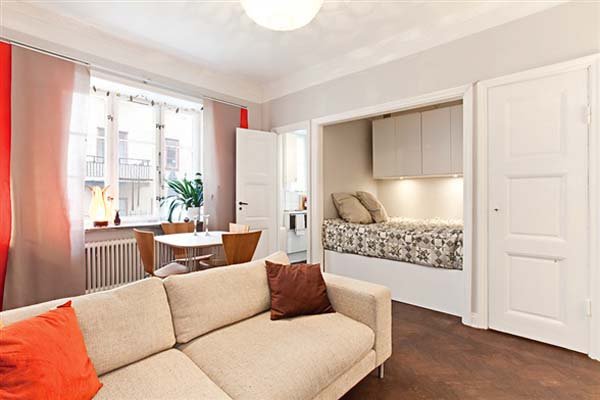 Delightful Swedish Crib or How to Make the Most of a Small Apartment