What's a summer without some eye-catching summer decorations that will set the tone in our surroundings? Details can play a huge role in the way we feel and the way we perceive our space, so this is why we should always do our best to make it as comfortable, cozy, and enjoyable as possible. Now that summer is upon us, these DIY summer crafts will surely grab our interest and will make us want to recreate them as soon as possible. I have a few of them on my mind already!
Is there someone who doesn't like driftwood summer decorations? I don't think so! The fruity motifs are really popular in summer as well. These crafts are such a nice way to add some summer touches to your home, apartment, yard, beach house, or vacation home. They will fit everywhere with ease. Don't even hesitate to give them a try!
Pottery Barn Inspired Shell Wreath
If you are trying to find the perfect wreath for your front door, check this one out. Grab some branches and put them together in a wreath. Then, go ahead to add the decorative pieces that scream summer. Find some fishnet and attach it to it and then decorate around with some seashells and seastars.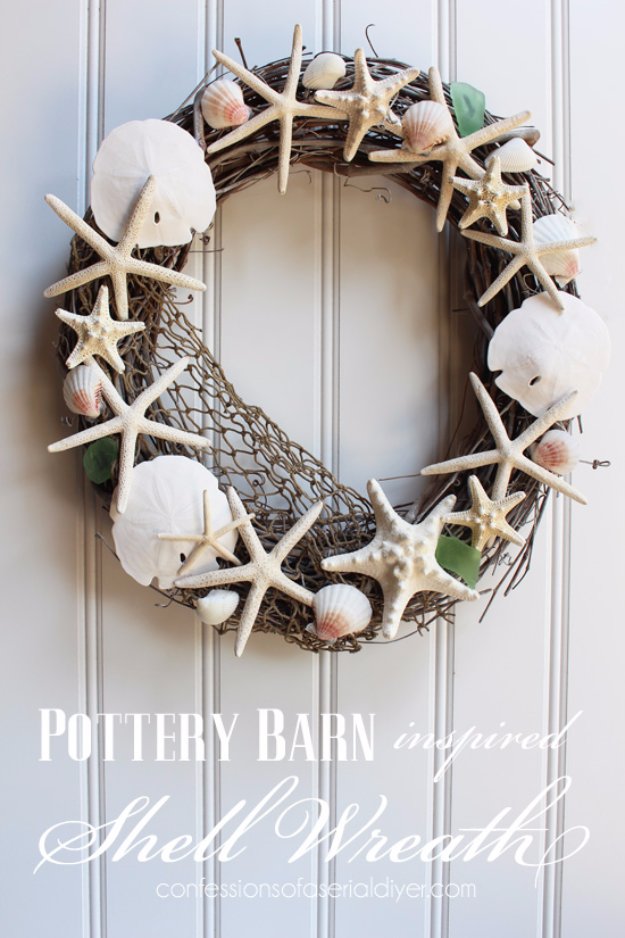 DIY Hammock Chair
All of us want to lounge outside or on the balcony on a relaxing hammock chair. But have you considered making one on your own?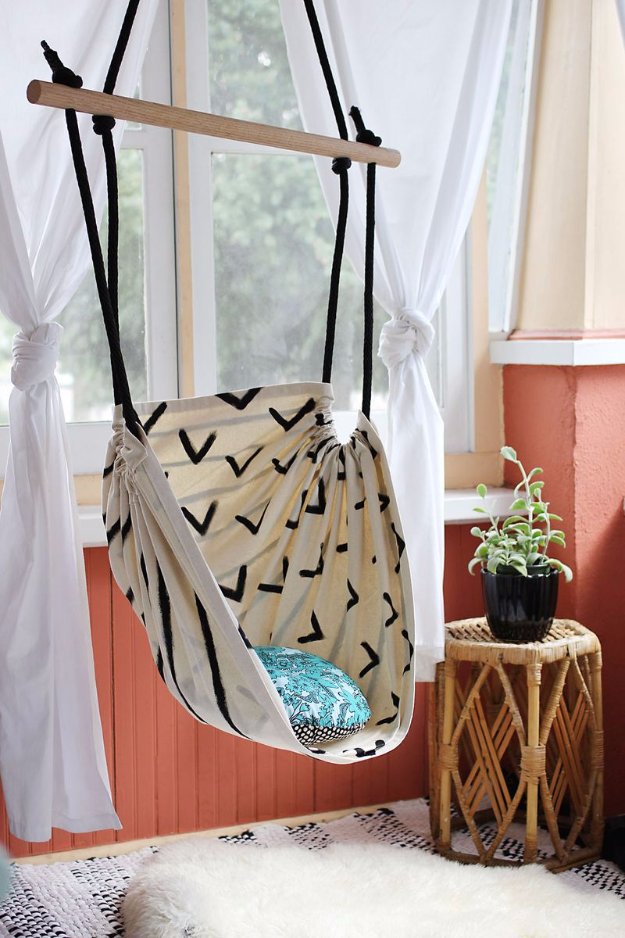 DIY Watermelon Centerpiece
Summer is all about watermelons! Not only that we eat them often because they are super refreshing, but they can be found everywhere around us in some pretty interesting ways. Has it occurred to you to turn the rind of the watermelon into a flower vase? Not only that is easy to make but it will look awesome too!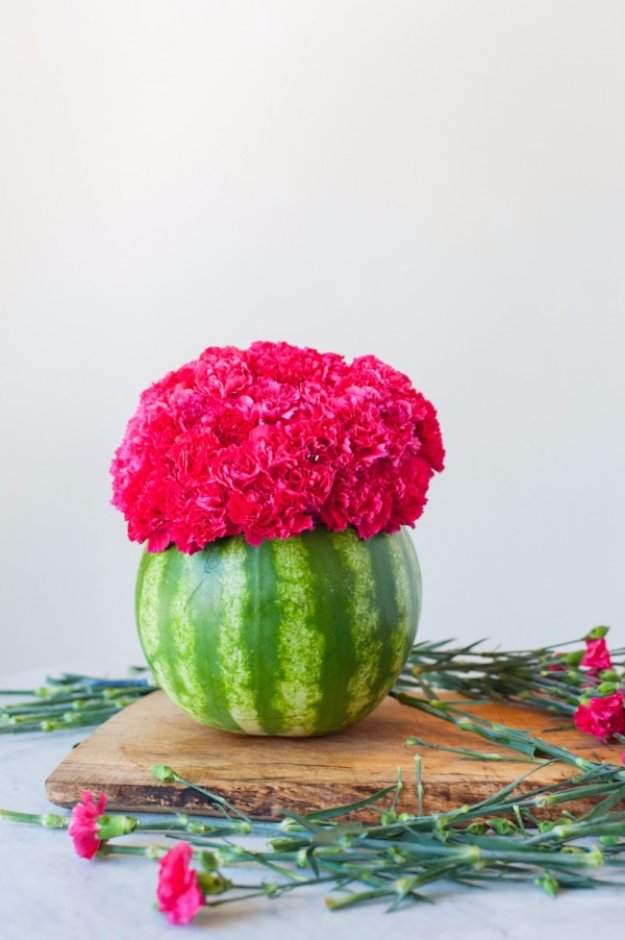 DIY Stamped Watermelon Welcome Mat
Here's another way how to incorporate the watermelon in your everyday decor. Get your doormat and get down to painting. It's not a pattern that is hard to recreate. I believe that even the less skilled ones can make it.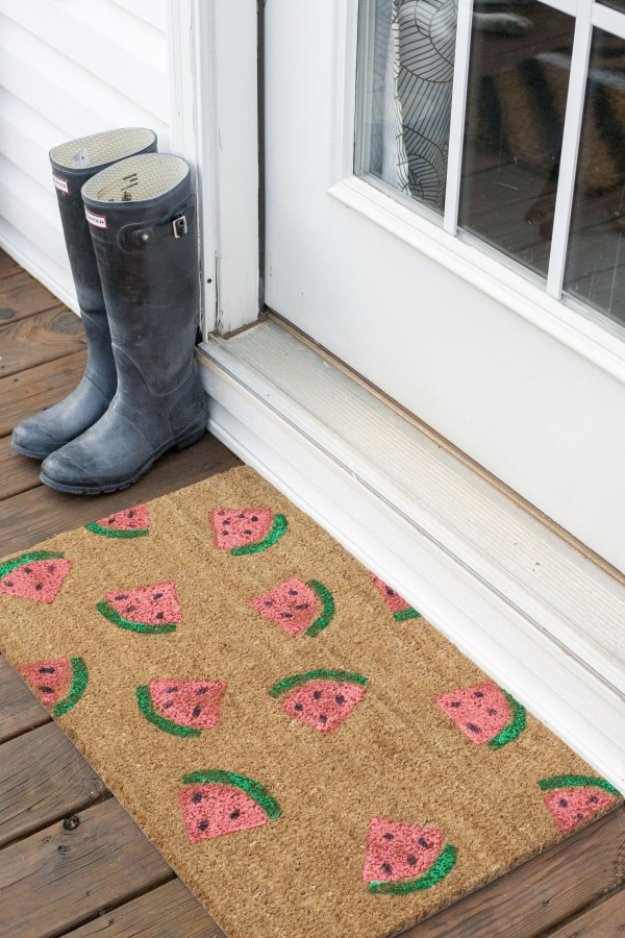 DIY Rustic Sailboat
Don't you just love the look of this sailboat? If you find it in the store you will probably pay a big amount for it. Save yourselves some money by doing it on your own. I'm sure that you would enjoy the process. The final result will even make you proud and happy.
Beachy Drift Wood Candle Holder
Have you grabbed some driftwood the last time you were on the beach? Are you trying to find some interesting use for it? Your old candle holder can get a brand new summer look in an instance. So, what are you waiting for? It will look awesome on your balcony or your yard table.
Beach Pillow Cover
Yeah, just a single pillow can give your space a totally different look and feel. Get that simple and boring white pillow and transform it into your favorite decorative piece this summer. Pick a summer theme that you like the best and grab the paint and brush.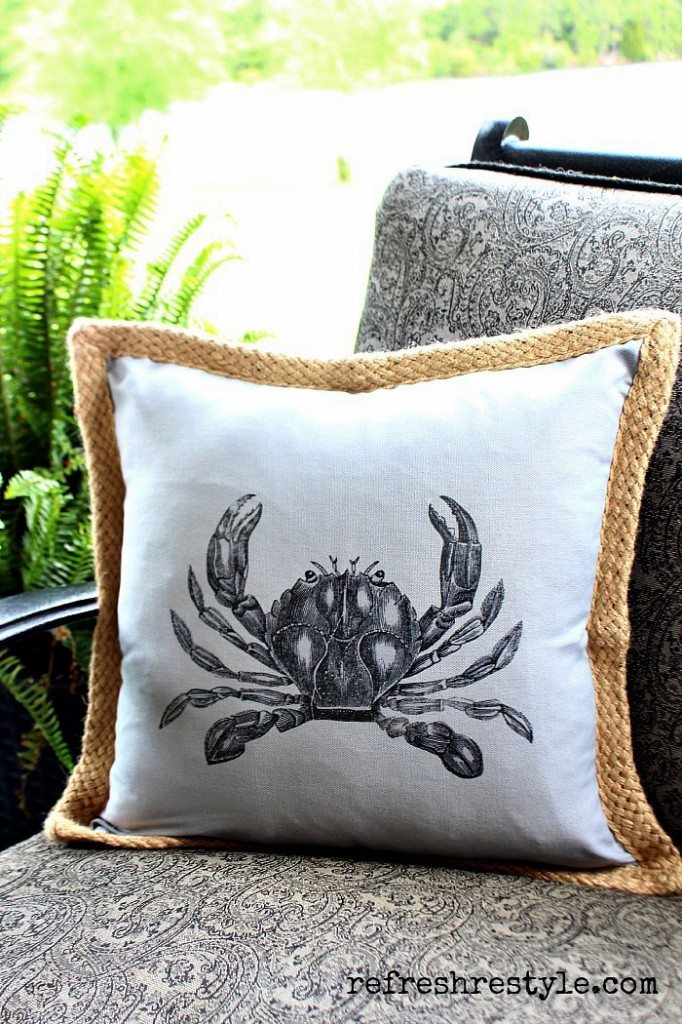 Summer Swimming Organization
Those of you living on the beach or having a pool in your yard will benefit greatly from this organizer. You are probably using plenty of swimwear, towels, and bags and they can make quite a mess if they aren't organized in the right way. The pattern of this organizer is the first one that won my heart. How do you like it?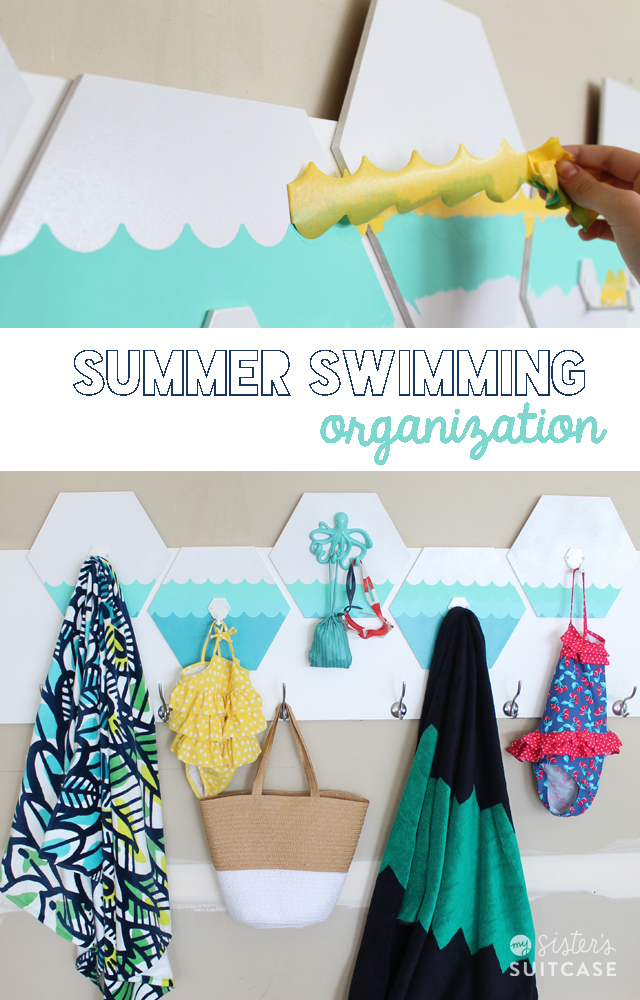 DIY Colorful Citrus Painted Tea Towels
For this craft, you will have to grab some citrus fruits and paint. Make sure the paint is unwashable. Then find some towels or other fabric that you want to refresh, and make some colorful stamps that will look lovely in the summer.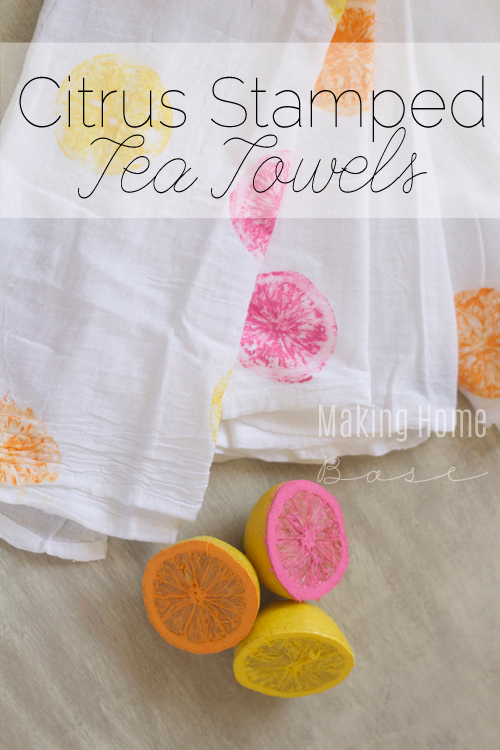 DIY Slatted Summer Sign
Any empty wall will benefit from a good-looking and interesting sign. Hello sunshine is one of my favorite sayings in summer. If you have another one that you prefer, feel free to experiment. Creativity has no limits! The slatted design is just perfect for these types of decorations, isn't it?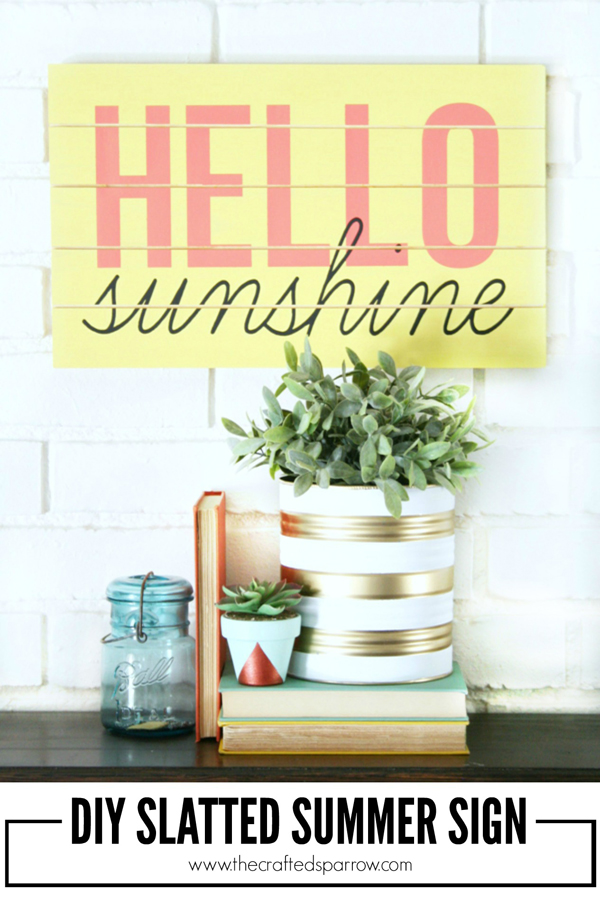 Picnic Caddy
Your old toolbox can become your very next picnic caddy that you can take around with you or just keep on the table holding some summer essentials.  The DIY summer crafts can have more than one uses!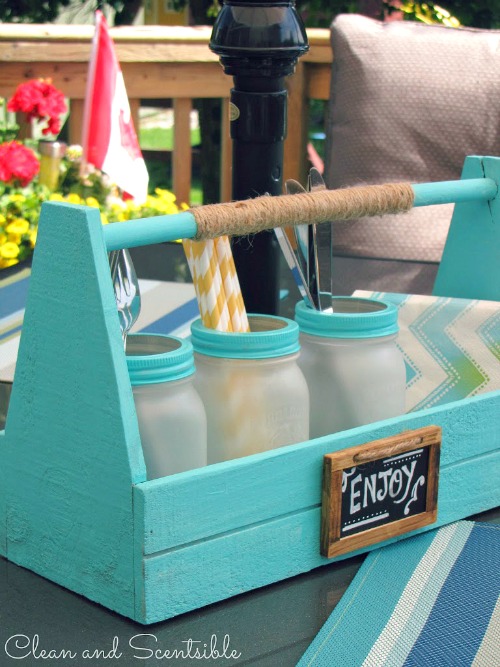 DIY Macarame Hanging Planters
Do you have plenty of plants and flowers that refresh your space all year round? Has it occurred to hang them with this macrame technique? It will work amazing both for your indoor and outdoor area!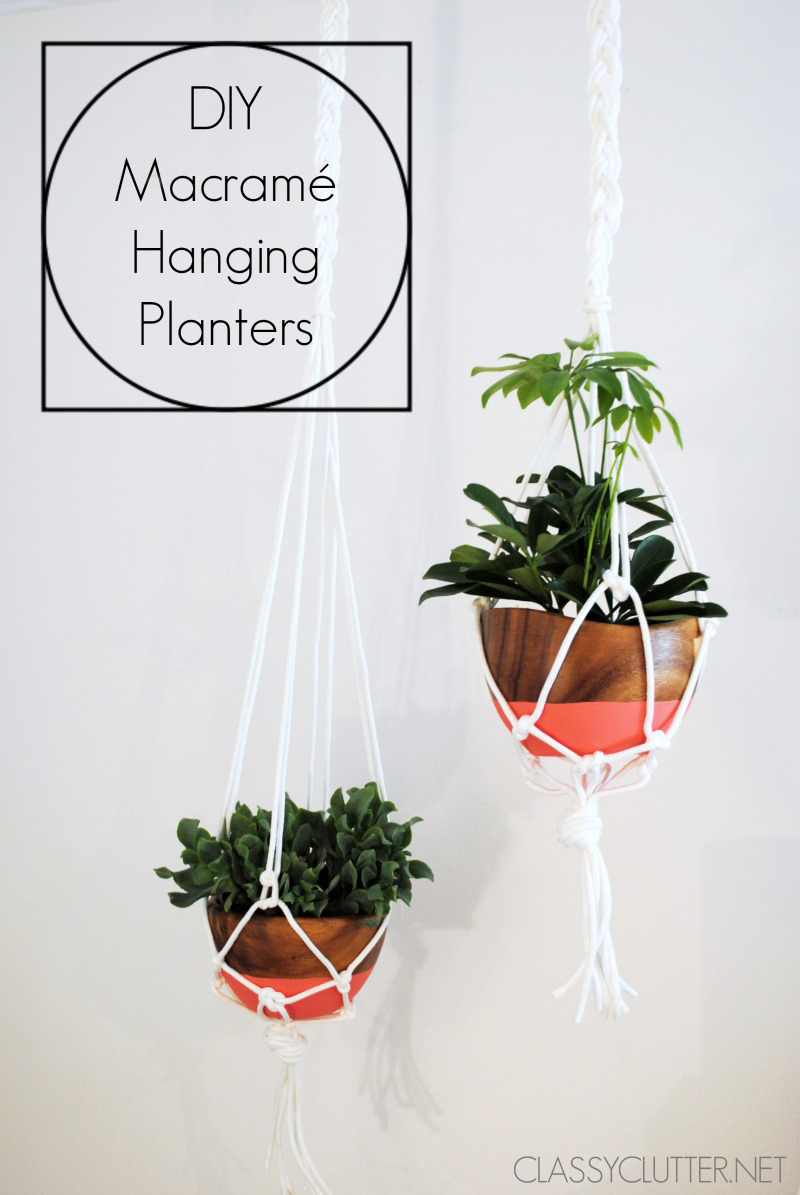 How do you find these DIY summer crafts? What's the one that you would like to recreate first?
I'd love to hear from you, so make sure you let me know what pleases your eye the most. Feel free to keep us updated with the things you'd like to be seeing here!