If you want to renovate your home, the choice of flooring may not be that easy. As it pins everything else to it, the floor should be harmonized with all other elements in the room. It takes a trained eye to know what type of flooring works best for each space. And while there are many different options out there, one stands out the most as it is known for its classic quality; Solid oak flooring.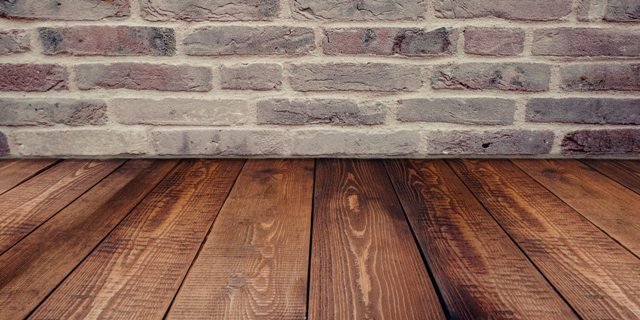 But for now, let's see how we can incorporate it with your existing home design.
1. Solid or Engineered Flooring?
Since you are not moving out and designing your house from scratch, renewing your floor may get a little tricky and pose some challenges, especially with solid oak flooring. Solid hardwood is generally installed over one or two layers of plywood, which can raise the height of a floor and interfere with existing doors or marginally reduce ceiling height. So you have to be 100% sure of the dimensions when you lay solid wood flooring. If you already have a tiny room cramped up with furniture, you may want to reconsider its design. Also, check if all doors open smoothly. Despite the disadvantages it may offer, some people would still prefer solid hardwood because of its durability.
2. Prefinished or Site Finish?
You can choose to get your hardwood in an unrefined form and get it finished right in front of you by a professional after installation. Or you may prefer your wood to be prefinished, meaning that it arrives at your doorstep with everything already applied and ready for installation. Since your home is already designed and you know well what will go with your designs, prefinished wood will come with the advantage of knowing – and getting- exactly what you want. You'll coordinate your hardwood with your home's color palette and choose other design elements, such as textiles, wall coverings, and cabinetry accordingly.
Prefinished flooring also takes less time to install, because there's no need to apply color or sealant. On the other hand, on-site finishing allows for a bit of customization that may appeal to many homeowners and designers. The choice is yours! If you're a risk-taker, go for a site finish.
3. Living Room or Bedroom?
Choosing where to incorporate solid oak flooring is highly essential. You do not have to choose whether the living room or bedroom works better for you, because if hardwood suits the furniture in both rooms, then both shall get hardwood! This one does not have a wrong or right to it. It just depends on what matches the rooms best. In fact, some people even like to use solid oak flooring in bathrooms and kitchens! Yes, you read that right.
Different rooms have different measurements, and it's important for you to know the pricing. There are plenty of sources from which you can figure out the pricing of your flooring, https://www.woodfloorwarehouse.co.uk/solid-wood-flooring.html provides such tools and there are plenty of websites online that will give you more info and insight to help you move forward in regards to details.
Hardwood brings that extra coziness and warmth, which makes it a stunning choice for a bathroom. Besides, oak in general is one of the most popular flooring choices because of its ability to coordinate with any design style. Its reddish tones will augment your existing home design and its resistance to wear makes it just about right for any place at your home! So you can incorporate just about where you'd like.
Complementing Your Home Design with Oak
They say oak is the king of hardwood flooring for a good reason. Its alluring natural grain, cost-efficiency, and availability makes it one of the most in-demand types of hardwood. Solid oak flooring is rather complimentary for your home design, where it adds natural ambiance to every room and every piece of furniture. You just need to take the right decisions when it comes to the aforementioned choices. They will definitely kick your home up a notch.